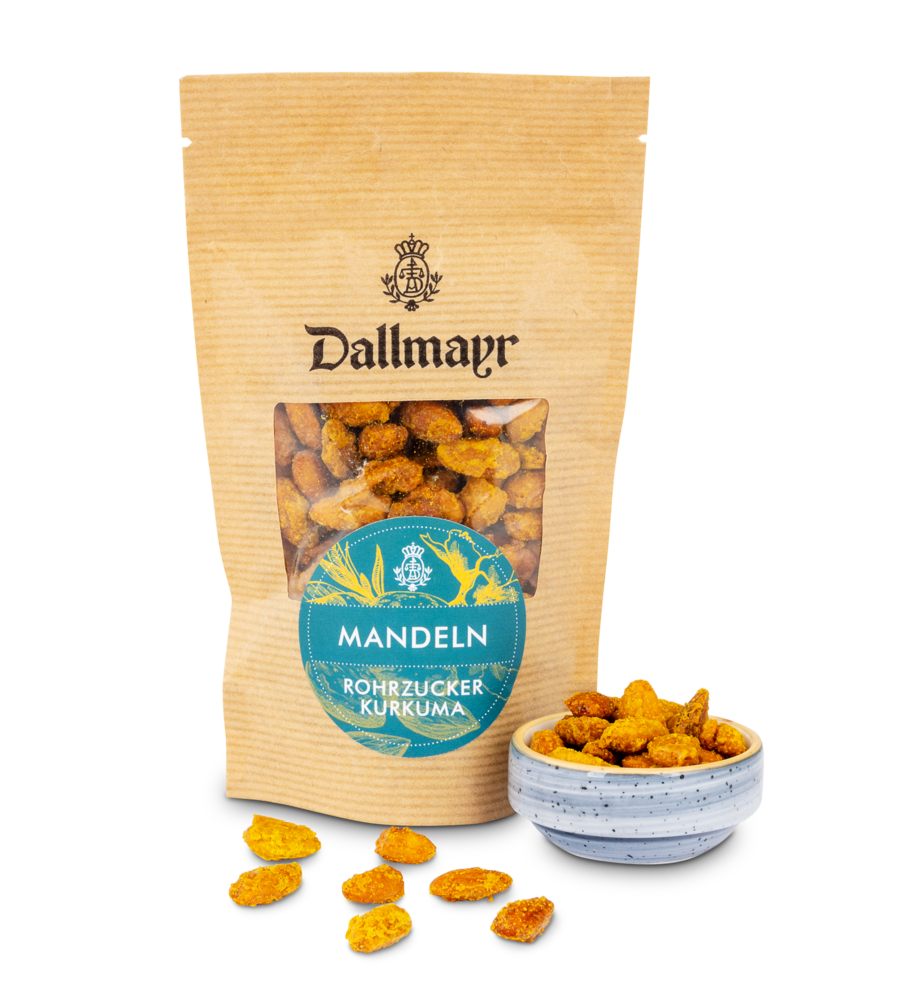 8,50 € per piece
85,00 € per 1 kg incl. VAT
These almonds impressively demonstrate that the slightly earthy, spicy turmeric can also be combined with sweet flavors. Caramelized cane sugar, a hint of olive oil and subtle tart notes of turmeric surround the juicy almonds with an exciting aromatic coating.
This creation is perfect for a summer aperitif on the terrace – ideally paired with a high-quality dry sparkling wine. Alternatively, the almonds can also be used to decorate an oriental couscous.
The in-house praline manufactory in the east of Munich is known for the finest handmade pralines and chocolates – but that's not all. Precision craftsmanship and a focus on high-quality raw materials also lead to the desired result with the hearty, spicy nut specialties from our own production. And that is: unencumbered enjoyment.
Affiliate link – we receive a commission.