Anti Oktoberfest blues
Every Oktoberfest lover knows it. The Oktoberfest is over, half of Munich is ill and winter is approaching. At the same time, there is no vacation in sight and the beautiful Christmas season is still far too long away. So what can we do to avoid the Oktoberfest blues?
Quite simply, we make it nice at home – because let's be honest, sometimes it's good to calm down. But fine delicacies and drinks are a must. Our best recipe against the Wiesn blues: a Bavarian snack with delicacies from Feinkost Käfer.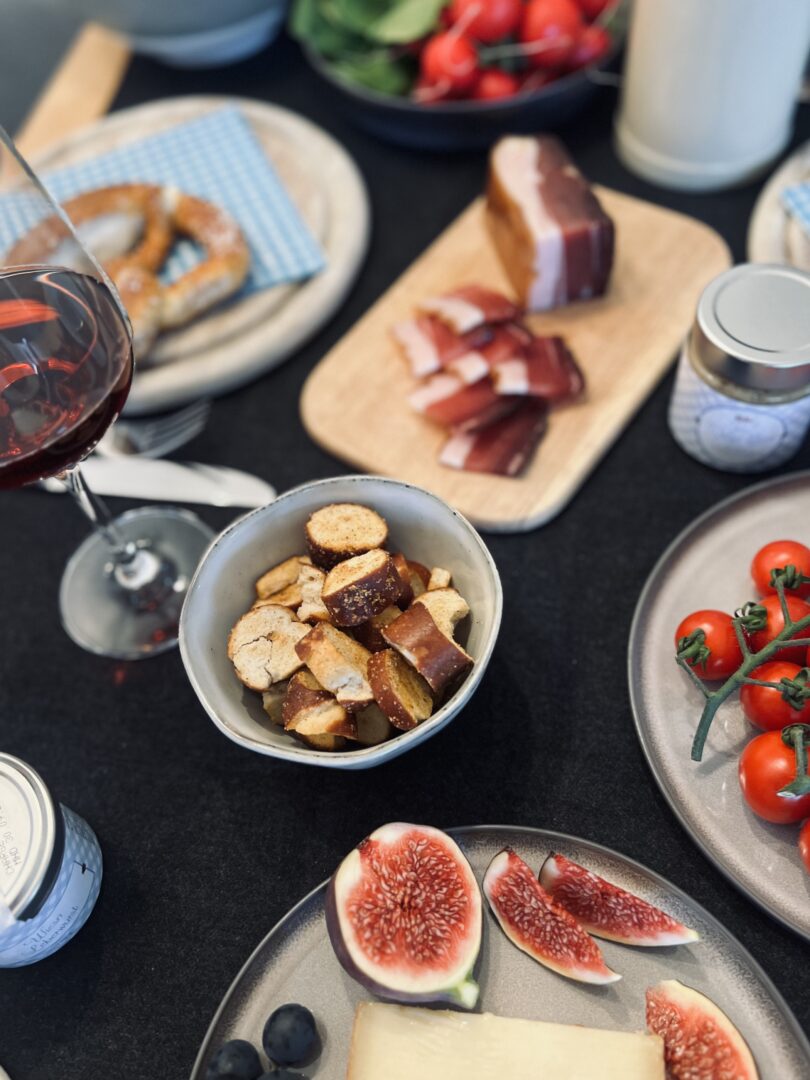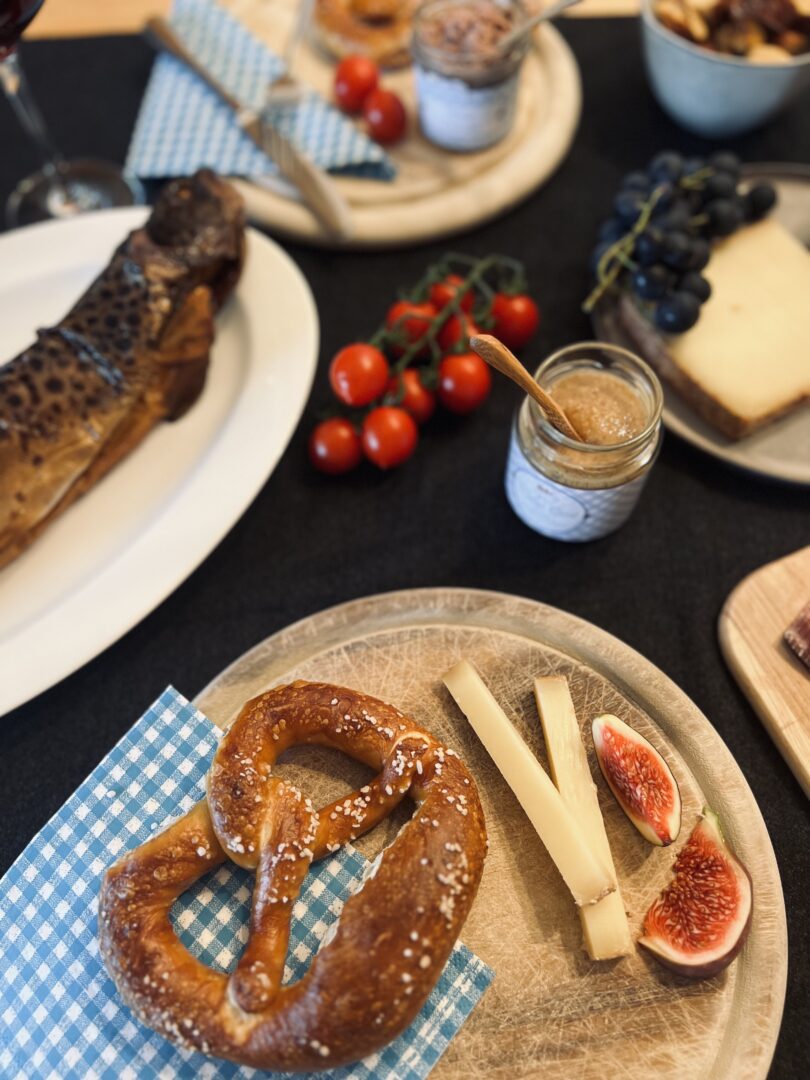 Snack love
What tapas are in Spain or mezze in Turkey, snacks are in Bavaria. What do the three have in common? Sharing and enjoying together with friends and family. There is no recipe, but everyone can fill the table as they please. So there is something for gourmets of all ages.
Our snack table is set with Bavarian classics, a South Tyrolean delicacy and specialties from our homeland.
Beetle delicacies
Almost as good as in the Käfer Wiesn-Schänke! These are our top recommendations for a Bavarian Wiesn snack :
Mountain Senn cheese
The cheese from the Bregenz Forest, which is made from regional milk from surrounding mountain pastures and farms, is matured for over 15 months.
Delicately spicy with a herbaceous aroma , the cheese harmonizes perfectly with fresh figs and sweet grapes.
If there is anything left over after the snack, the cheese is ideal for making cheese dumplings or cheese spaetzle.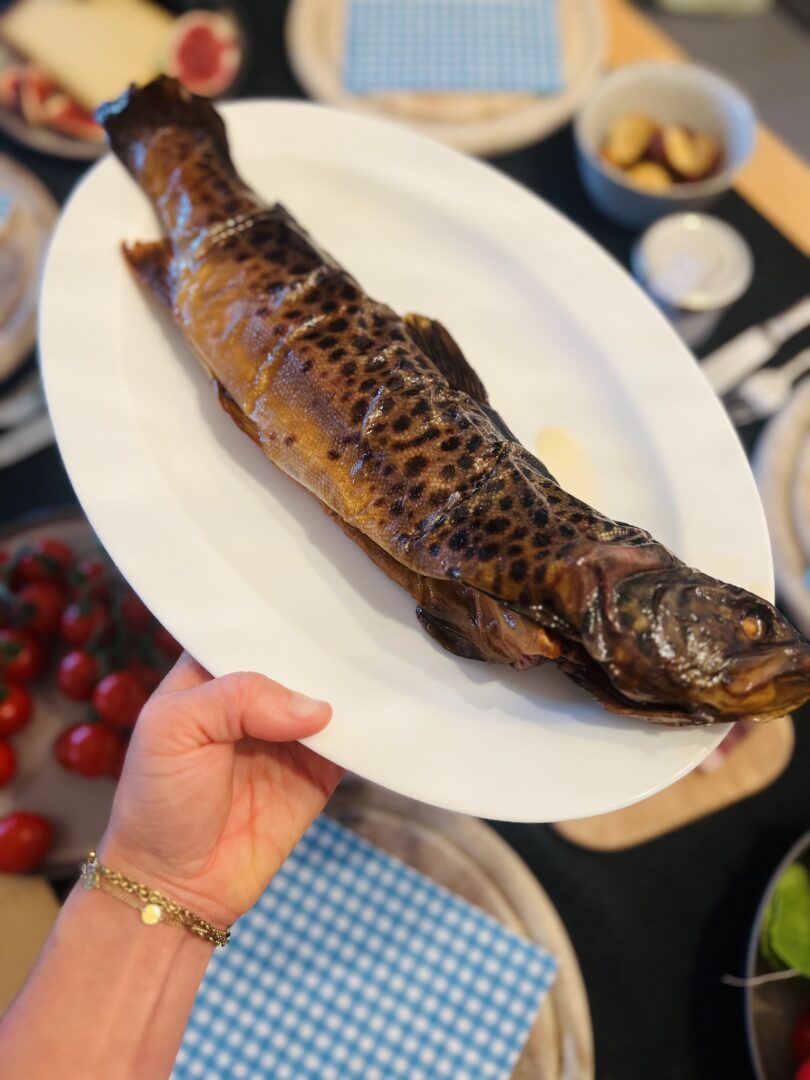 Smoked trout
It doesn't get much more local than this! The fine Heimat trout come from the Leitzachtal valley in the Munich area . The clear, cold water ensures the best taste, which depends heavily on the water quality.
The freshly caught fish are mildly smoked, resulting in a mild taste and super-juicy meat.
Serve the trout with fresh pretzels and use the rest for a pasta sauce with cream and dill.
South Tyrolean speck
South Tyrol without speck would be like Bavaria without pretzels. Logically, the best also comes from there.
The delicacy is mildly smoked and matured for at least 22 weeks. In this way, the bacon a juicy and aromatic taste.
Serve the bacon in thick slices or sliced wafer-thin as bacon carpaccio with a snack. But the smoked meat is also perfect for carbonara.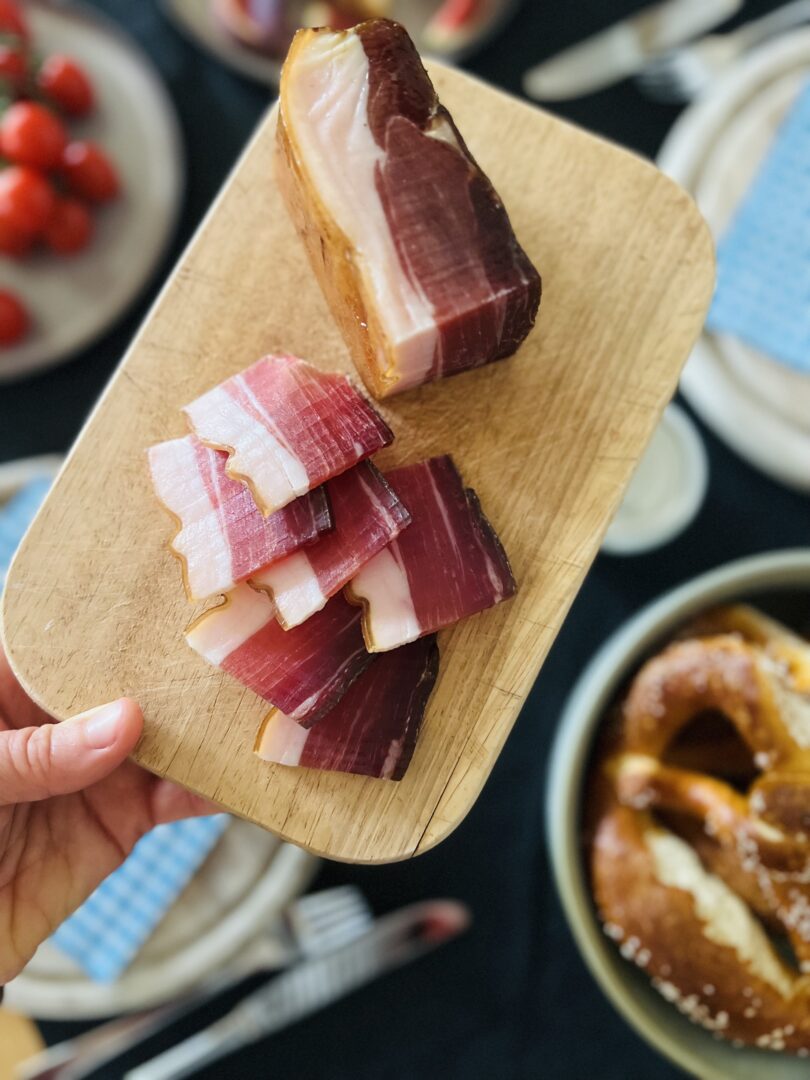 Set the table
A snack wouldn't be a snack if every corner of the table wasn't covered with delicious delicacies. Of course, rarely is everything eaten, and that is not the ambition. It's much more about ensuring that there is something for everyone and that you can taste and feast at your leisure.
In addition to our top 3, we have Wiesnleberwurst, Breznstückerl honey mustard and
Wiesn mustard
stocked up. Plus fresh produce from the Käfer delicatessen: Spicy radishes, sun-ripened vine tomatoes, sweet figs and fresh pretzels.
In the beer garden or on the mountain
Another nice thing about the snack: it simply goes anywhere, anytime! In Bavarian beer gardens or on the summit. In our store you will not only find the best Käfer delicacies, but also a matching snack box snack board and drinking bottle.
Mr. Food & Travel's tip
Snack time is the best time! So here's just one tip: take time to chat, laugh and enjoy together!