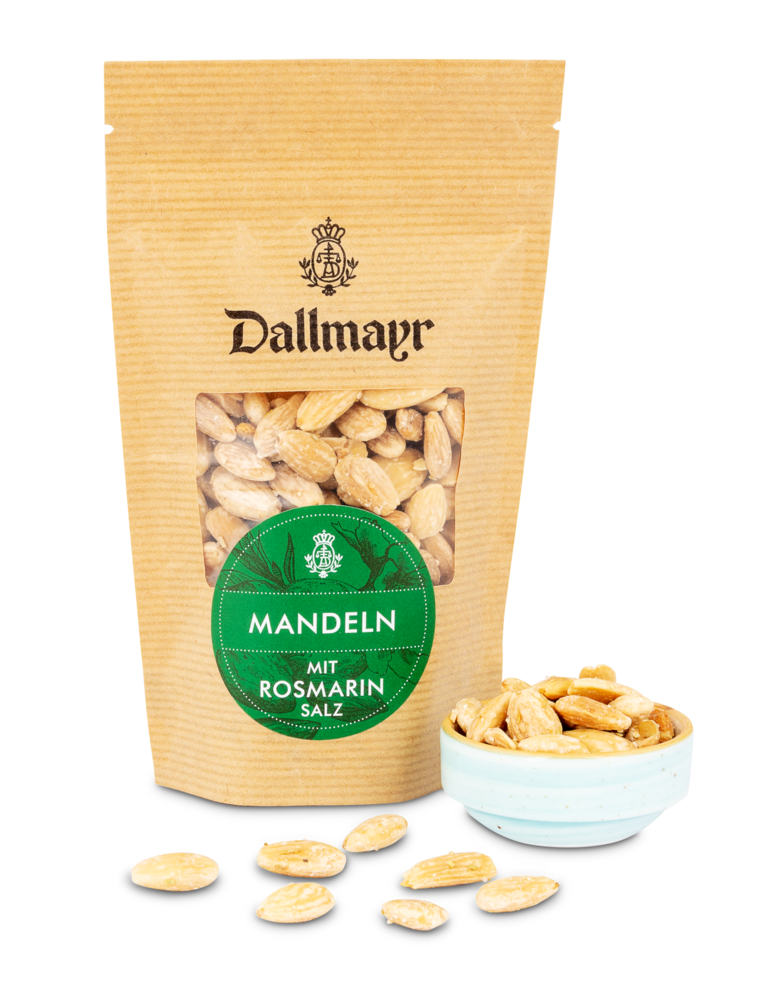 8,50 € per piece
85,00 € per 1 kg incl. VAT
Delicate almond sweetness in combination with fleur de sel is a traditional pairing from Spanish tapas cuisine. Here, the salted almonds are further refined with fragrant rosemary and a little pepper, which gives them the finishing touch.
A welcome appetizer for a stylishly served aperitif. Great with cava.
The in-house praline manufactory in the east of Munich is known for the finest handmade pralines and chocolates – but that's not all. Precision craftsmanship and a focus on high-quality raw materials also lead to the desired result with the hearty, spicy nut specialties from our own production. And that is: unencumbered enjoyment.
Affiliate link – we receive a commission.