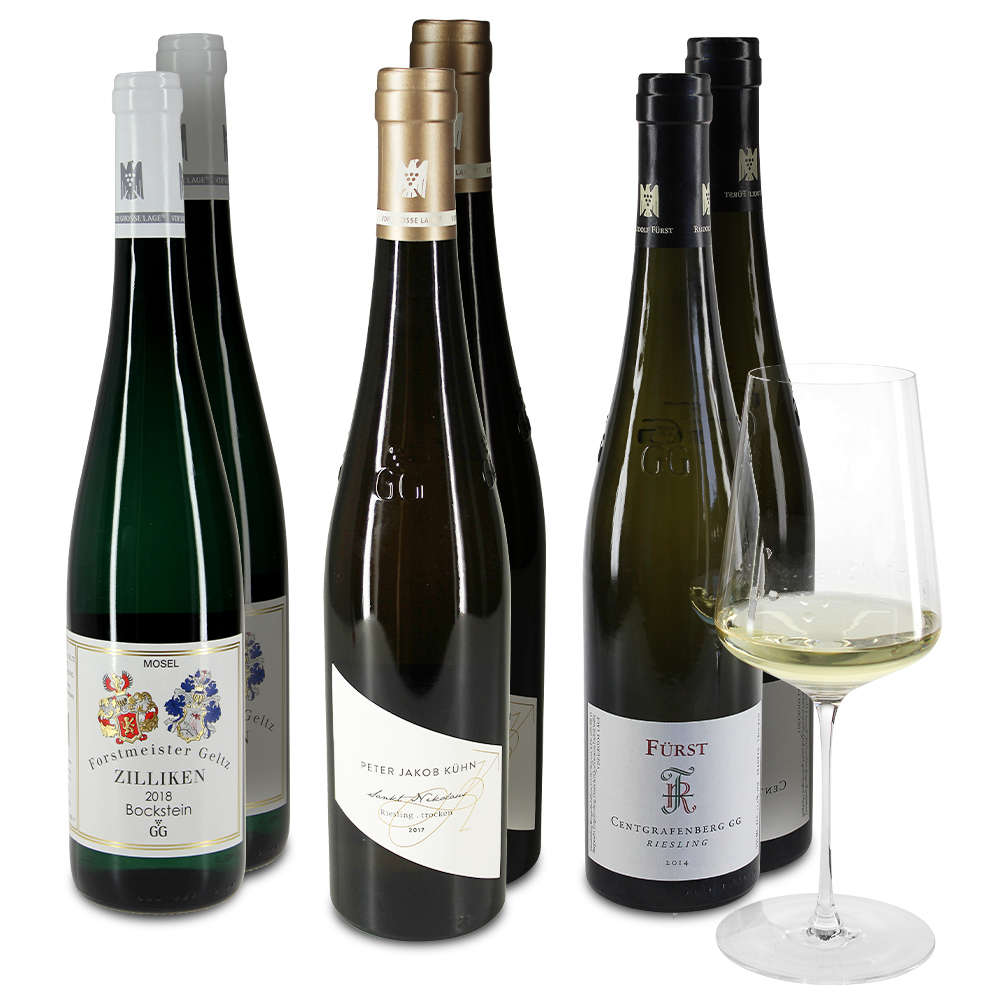 319,00 € per piece
70,89 € per 1 L incl. VAT
Almost too good to be true…we often heard this sentence from producers after the harvest of the 2018 vintage. Hardly any damage, despite the great summer drought, almost no weather catastrophes and thus also lush, perfectly healthy grapes and nevertheless good acidity values, which contribute to the great ripening potential of this vintage.
This package contains 3 (2 bottles each) great Rieslings, from top vineyards in Franconia, the Rheingau and the Saar, wines of great density and intensity to enjoy soon, or to store in your private cellar for the next 15 years!
Affiliate link – we receive a commission.