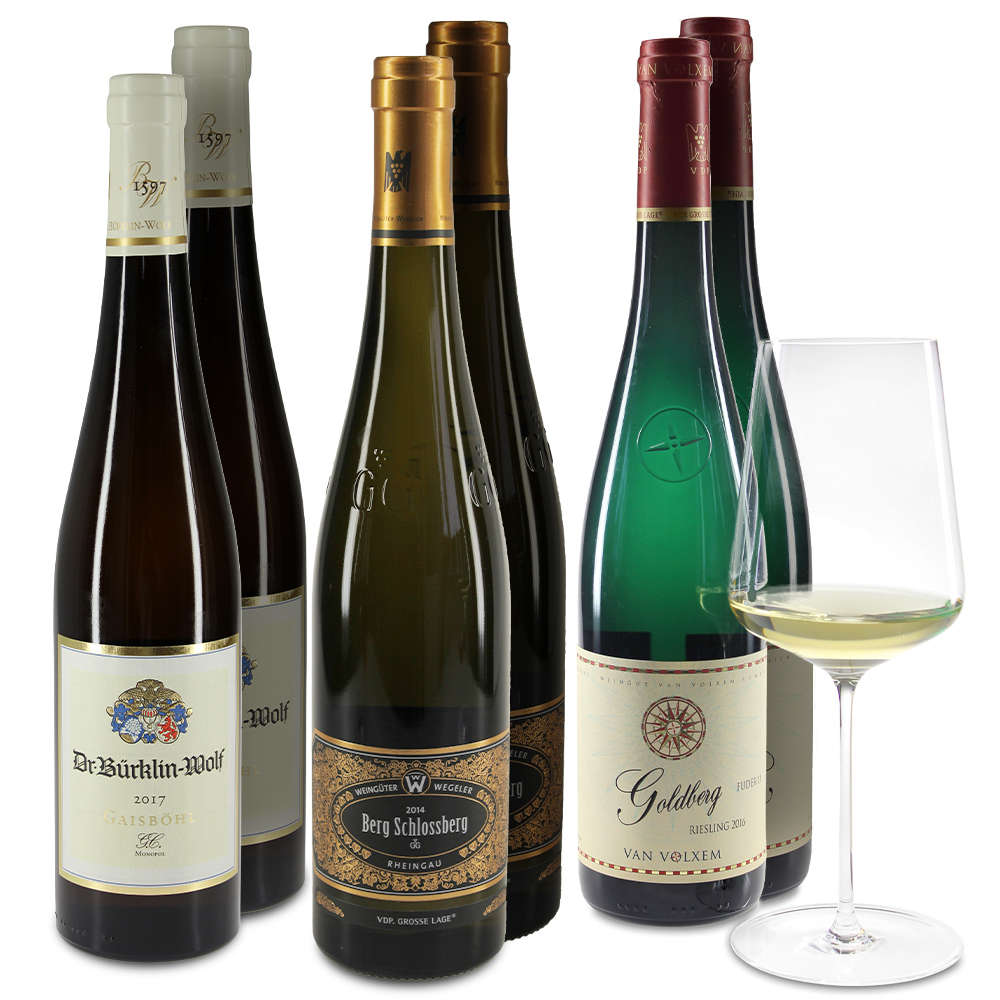 240,80 € per piece
53,51 € per 1 L incl. VAT
This package contains 2 bottles of matured Riesling specialties from each of the 3 defining Riesling regions – Palatinate, Mosel/Saar and the Rheingau.
Great wines, especially great Rieslings, need time to mature in order to develop their full potential. These 3 examples also have a great future ahead of them, but even at this very moment they are giving you complex, versatile and fantastic pleasure!
Affiliate link – we receive a commission.