Blond beef and other delicacies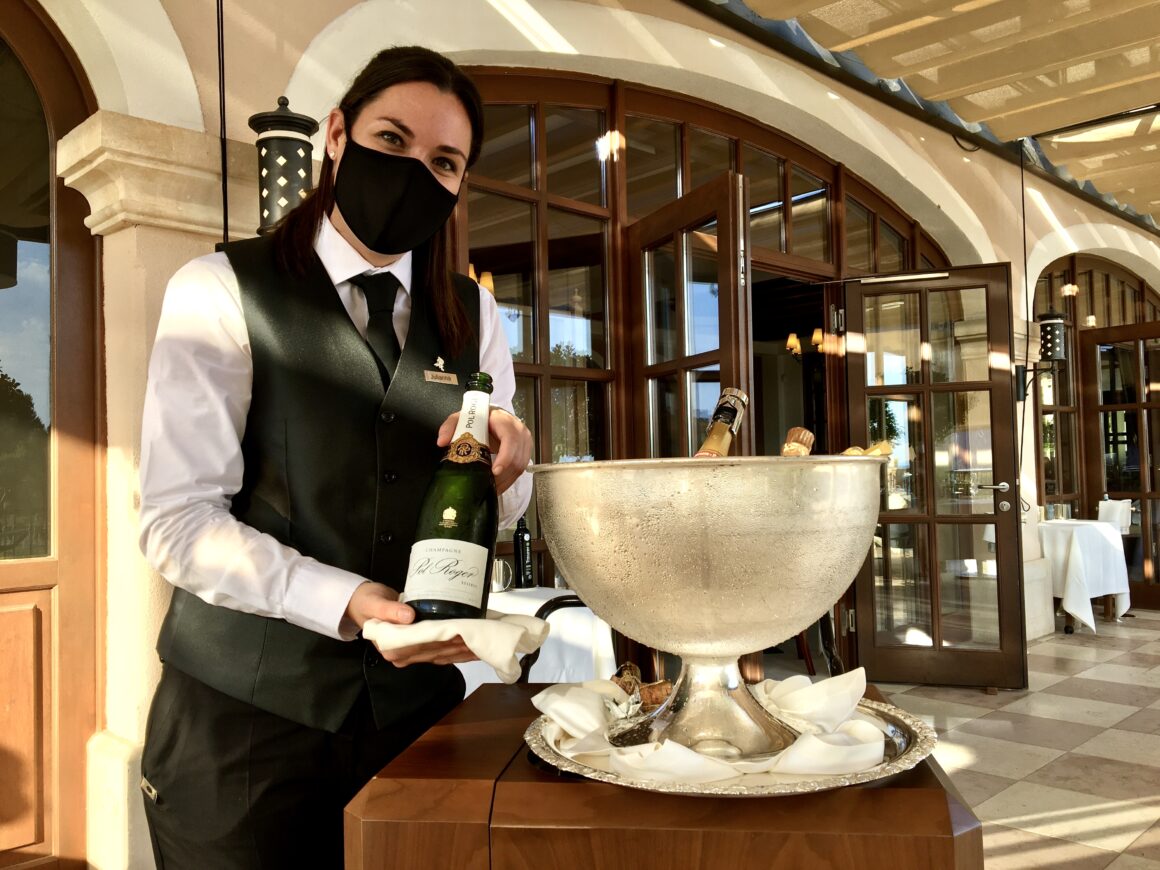 As soon as you step onto the large terrace of Es Fum, sommelier Juliana Gonzalez welcomes you with a selection of champagnes. So the balmy summer evening can begin with the "Petit Menú". What they call a "small tasting menu" – with its six courses plus a few little things on top…
The terrace – great cinema. Large distance between the tables, view over the hotel garden across the pool to the glittering sea. Chef Miguel Navarro then comes up with three amuse-bouches: Cod balls on yuzu gel, melon caipirinha triangle and a mini burger with a "blond beef" tartare. The Rubia gallega with its finely marbled meat is one of the typical cattle breeds of Galicia in the northwest of Spain, a specialty.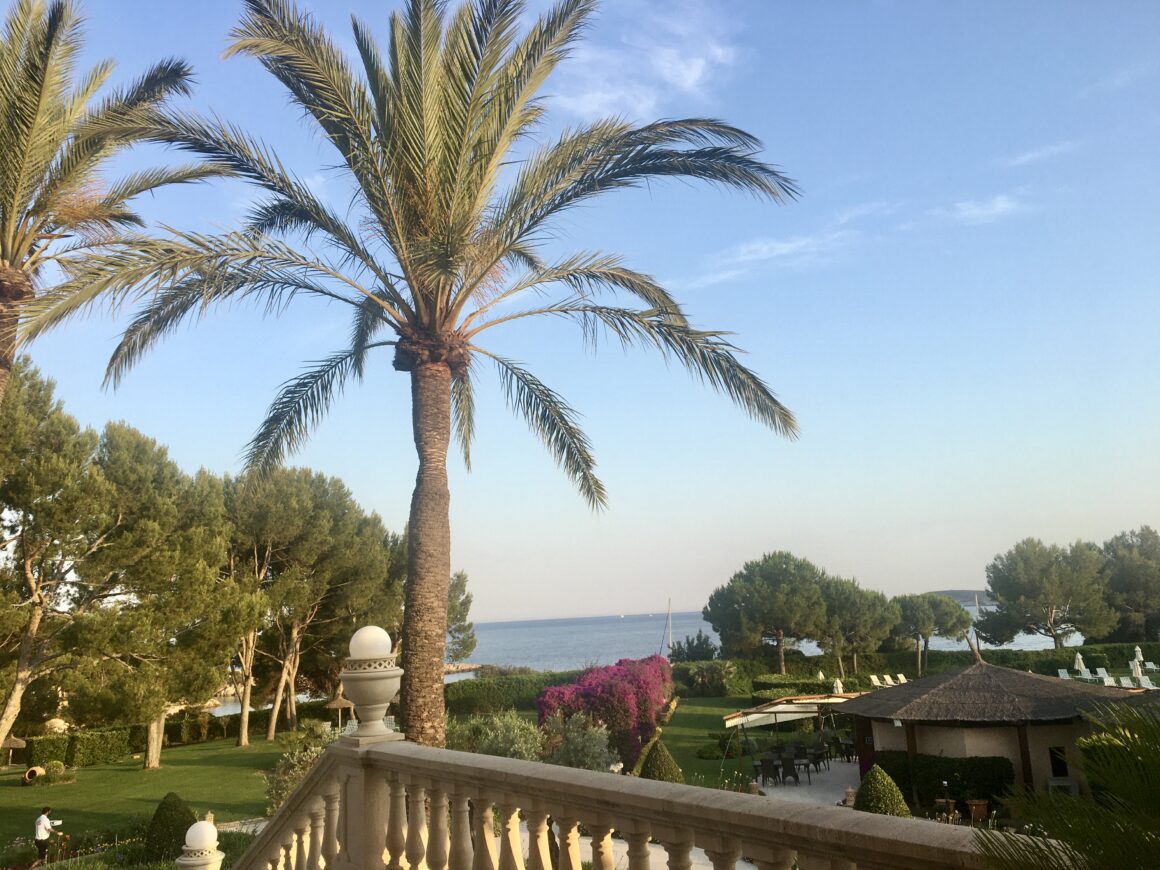 The waiter hands the ladies at the tables a fan as a little gift from the house, in case they want to fan themselves! Good service is evident in the details. The starter is a piece of amberjack with cucumber jam, avocado cream, salmon caviar and grated cheese. And then it's time for a classic from Mallorca: local suckling pig in the form of a puff pastry pâté with foie gras in the middle. Chef Navarro comes by. He is delighted that Es Fum was finally able to reopen in June 2021. "We were closed for a total of one year and seven months," he says.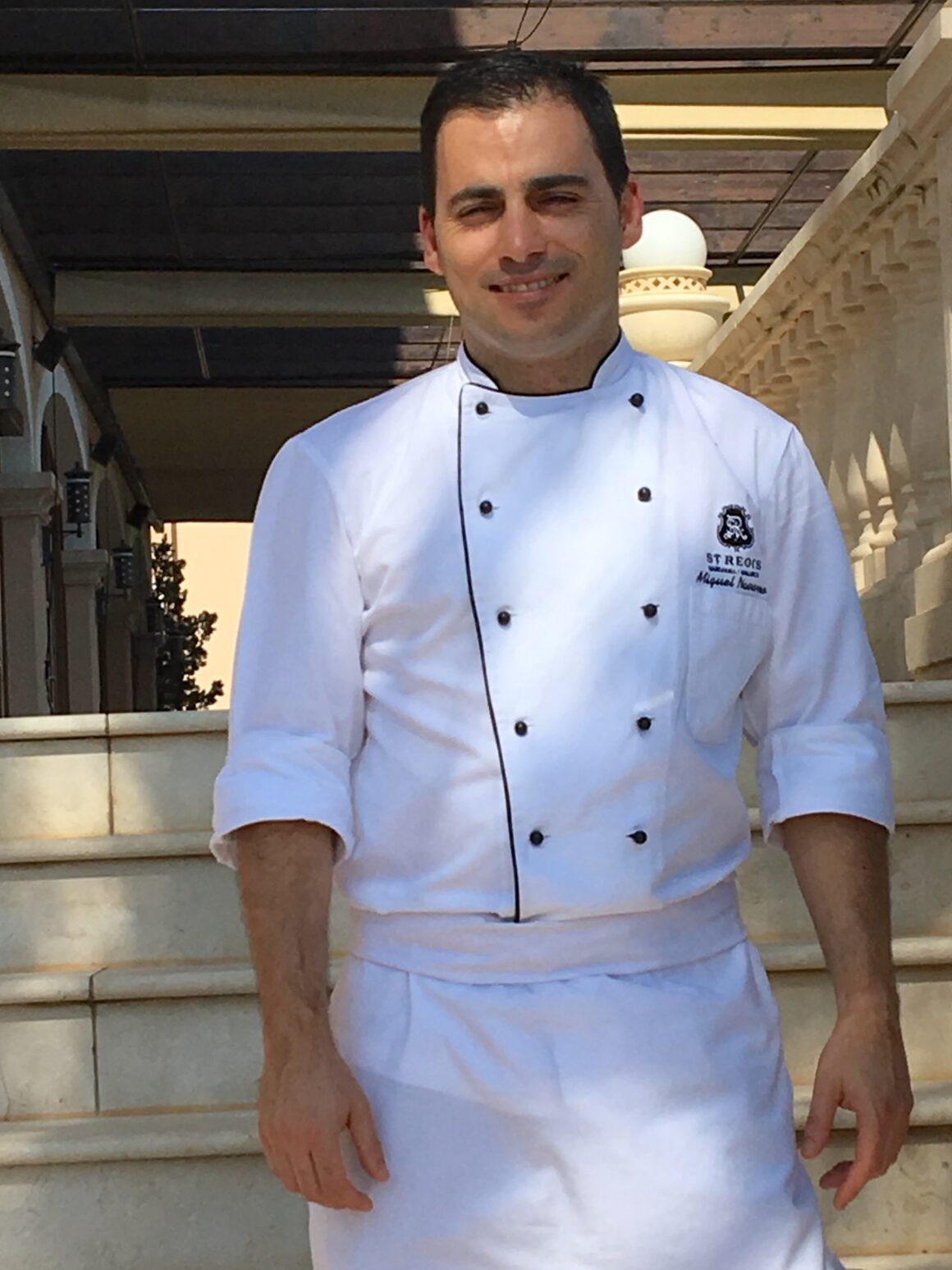 Time for a creamy, seedy sea urchin rice with red prawns from Sóller on Mallorca's west coast, with squid and cockles marinated in pink grapefruit. This is followed by sea bass with noisette butter and black garlic vinaigrette. It goes without saying that the light butter flavor suits the fish extremely well. And anyone who thinks that garlic will become the protagonist here is mistaken. Instead, the sauce only has an elegant hint of garlic, which is subordinate and does not attempt to dominate the fine dish in the slightest. The next course: grilled fillet of beef that is so soft it melts in the mouth, accompanied by a Perigueux sauce and a vegetable potpourri.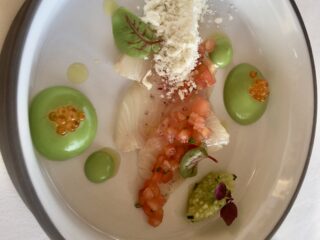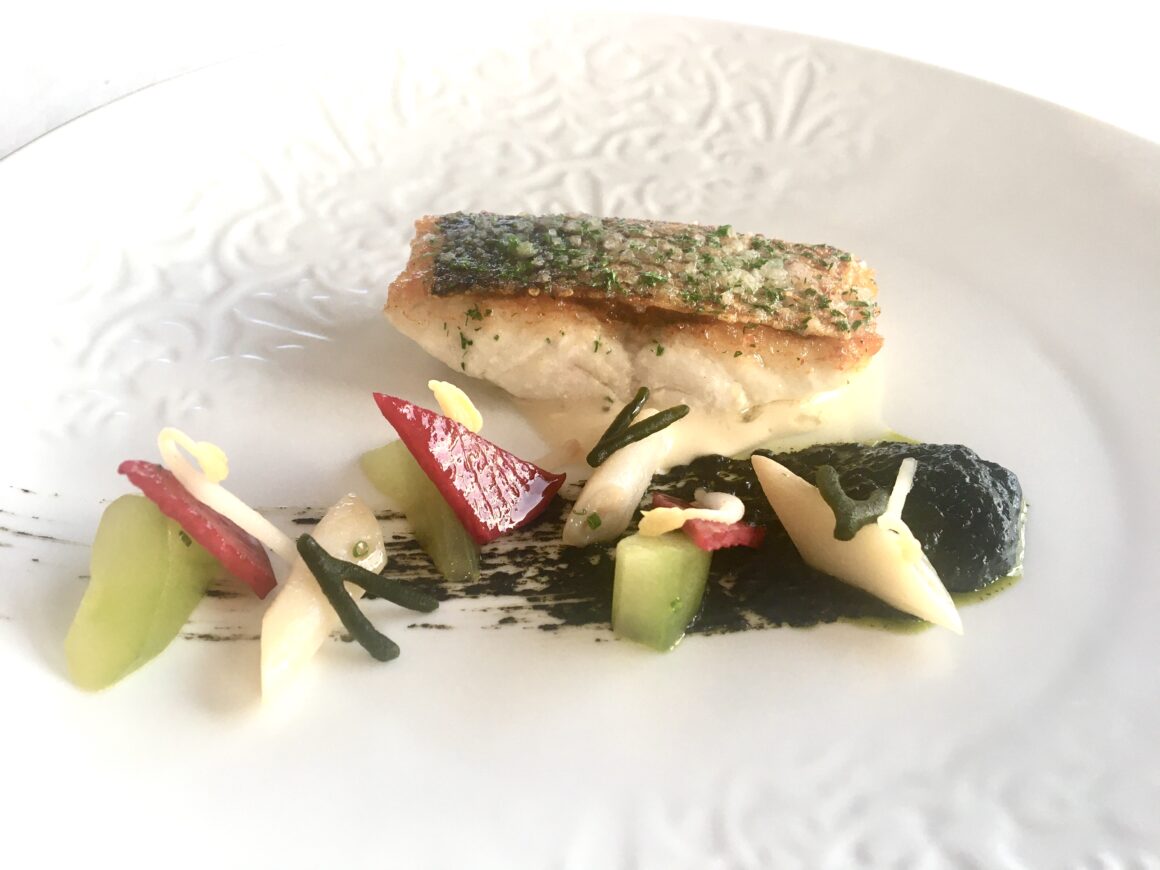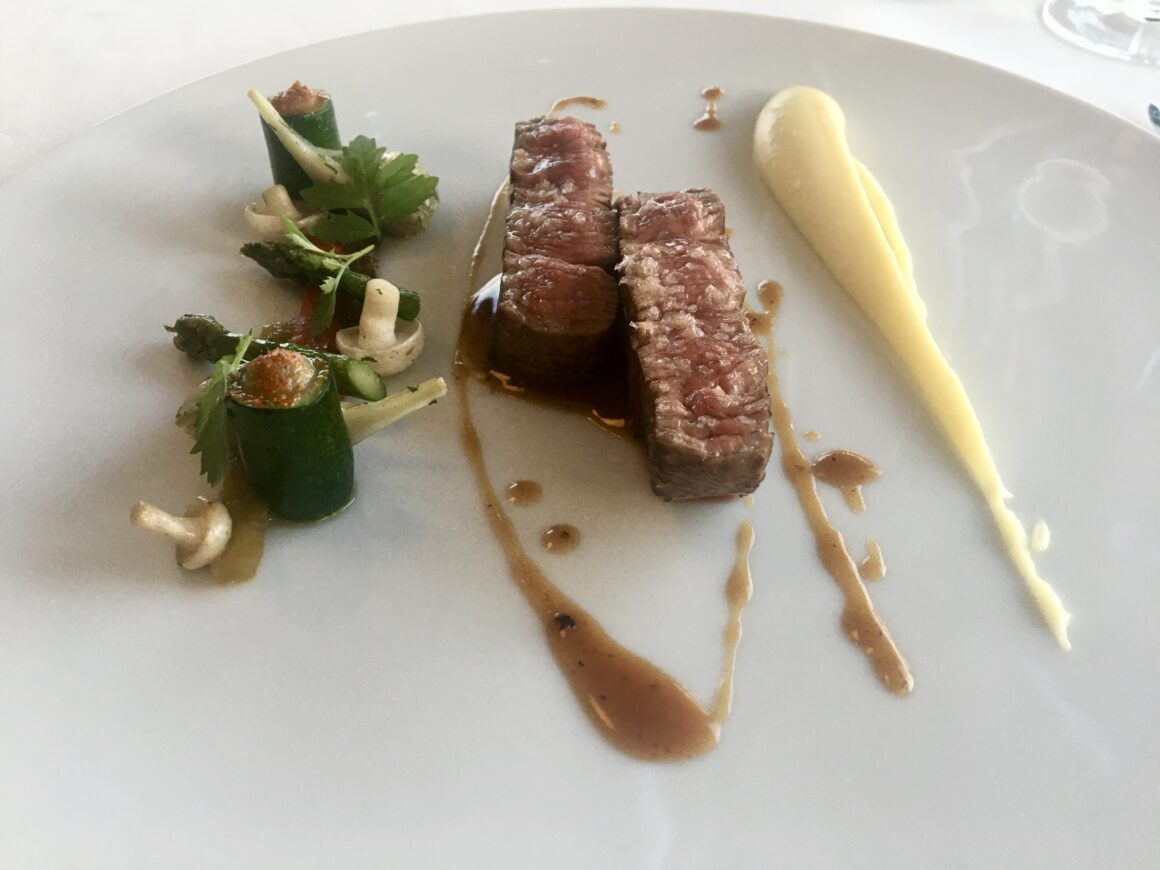 The final highlight is the dessert of matcha tea ice cream, bergamot cream and coconut coffee. Another coffee, a chocolate truffle, a passion fruit praline, a digestif … A culinary evening in a class of its own is drawing to a close. "Es Fum – una perla culinaria" is on the menu. Es Fum – a culinary gem. They are right.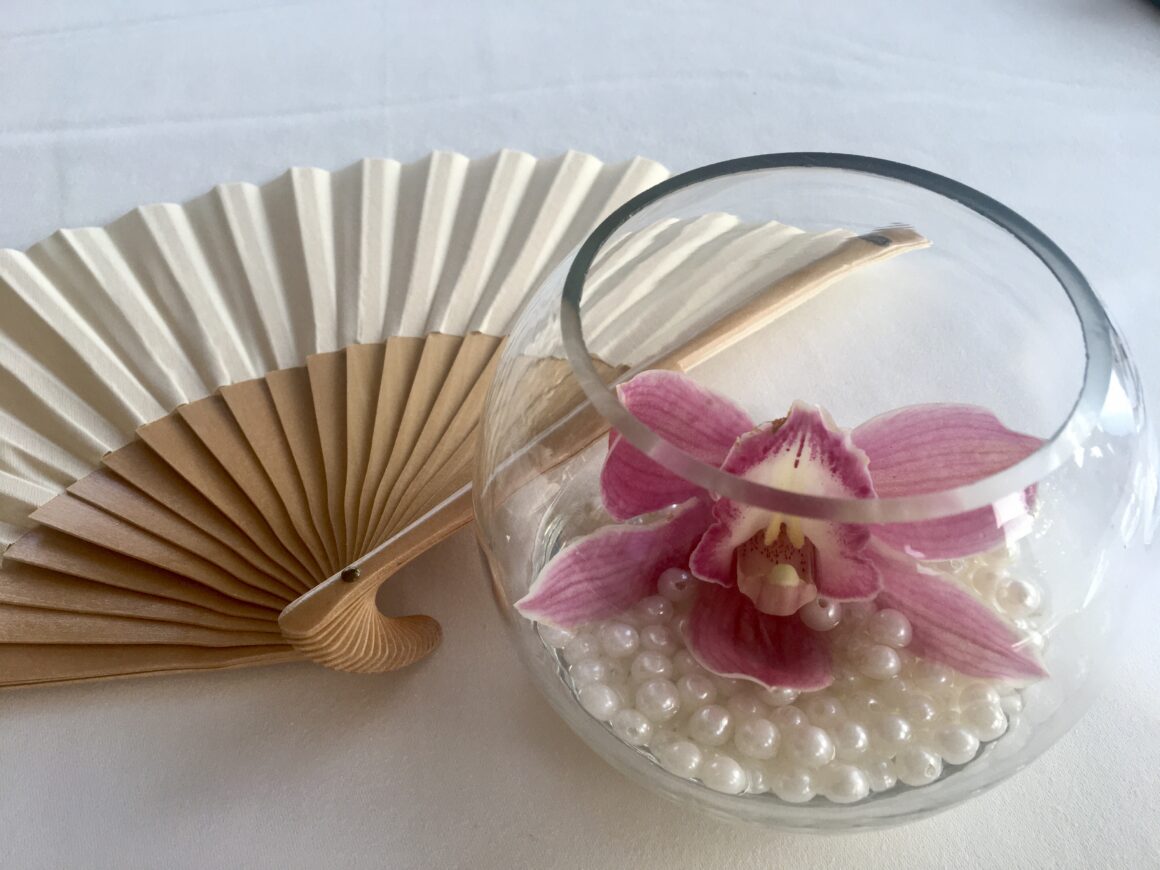 ES FUM

at the St. Regis Mardavall
Crta. Palma-Andratx 19, Costa d'en Blanes
Opening hours:
Wednesday to Sunday: 7.30 – 10.30 pm
Price of the "Petit Menú": 135 euros, including champagne, wine accompaniment, water, coffee, digestif.