Vegetarian food is booming. The veggie wave has now also reached the Allgäu Alps. At the Hündeleskopfhütte, Silvia Beyer serves gluten-free zucchini lasagne, cabbage fritters and lentil soup instead of sausage salad and Leberkäs at an altitude of 1180 meters. Naturally with a fantastic view over the Allgäu moraine landscape and the silhouette of the Zugspitze massif.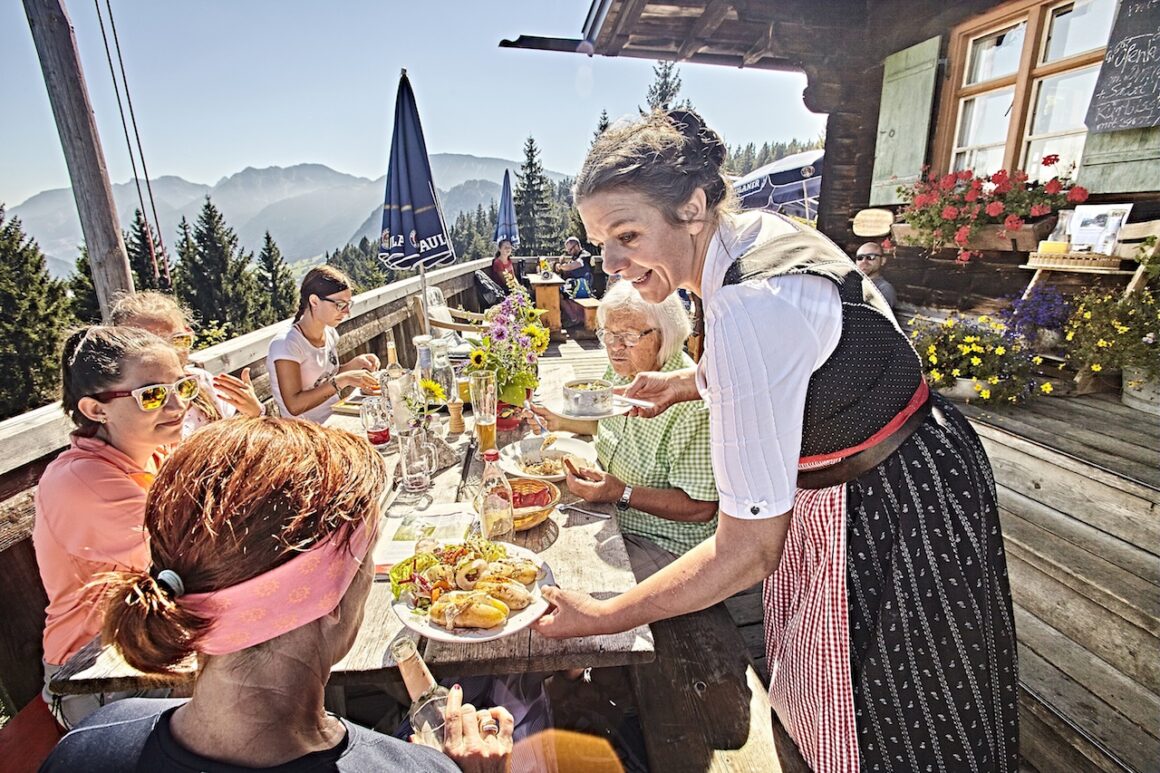 Growing up on an Allgäu farm with 25 dairy cows, the landlady decided to give up meat at the age of twelve, just like her mother and grandmother.
The ingredients come from the local health food store, from regional farmers with organic cultivation and from a GMO-free certified dairy that only processes milk from grass and hay-eating cows. The potatoes, yellow turnips and spelt grain for the Sunday plait are supplied by a Demeter farm in the Swabian Alb, where "I spent a year as an apprentice and have already worked with a horse and plow myself," says Beyer. The Allgäu company Rapunzel serves coffee with the homemade cake.
The ascent to the rustic hut above the Pfronten district of Kappel (from the Kappel parking lot) is also possible with a baby carriage (approx. 1 hour).
Further information about the hut and its operator can be found here: www.bayern.by/traditionell-anders/huendeleskopfhuette
Open all year round.
Monday & Tuesday: Day off (except public holidays)
Wednesday & Thursday open until 9 pm.
Open Friday to Sunday until 6 pm
24.4. Closed until 30.4.2017.