We love warm summer evenings! Relax in the countryside or on the balcony. Chilling beats and the sunset, while the laughter of our friends blurs with the clinking of cocktail glasses. A few small bites and fruity, bitter, refined and sweet treats in the glasses. Unique aromas with which we dance through the night.
Sounds wonderful, doesn't it? However, such a cocktail evening with friends can quickly turn into work if, for example, different tastes need to be catered for. Then there's the shopping for the numerous ingredients, the mixing of various drinks and, of course, the washing up the next morning.
Cocktail evenings should be easy and relaxed! Italian founder Luca Quagliano came to the same conclusion. Together with his friend Alessandro Palmarin and master mixologist Patrick Pistolesi, owner of one of the 20 best bars in the world, he founded
NIO Cocktails
.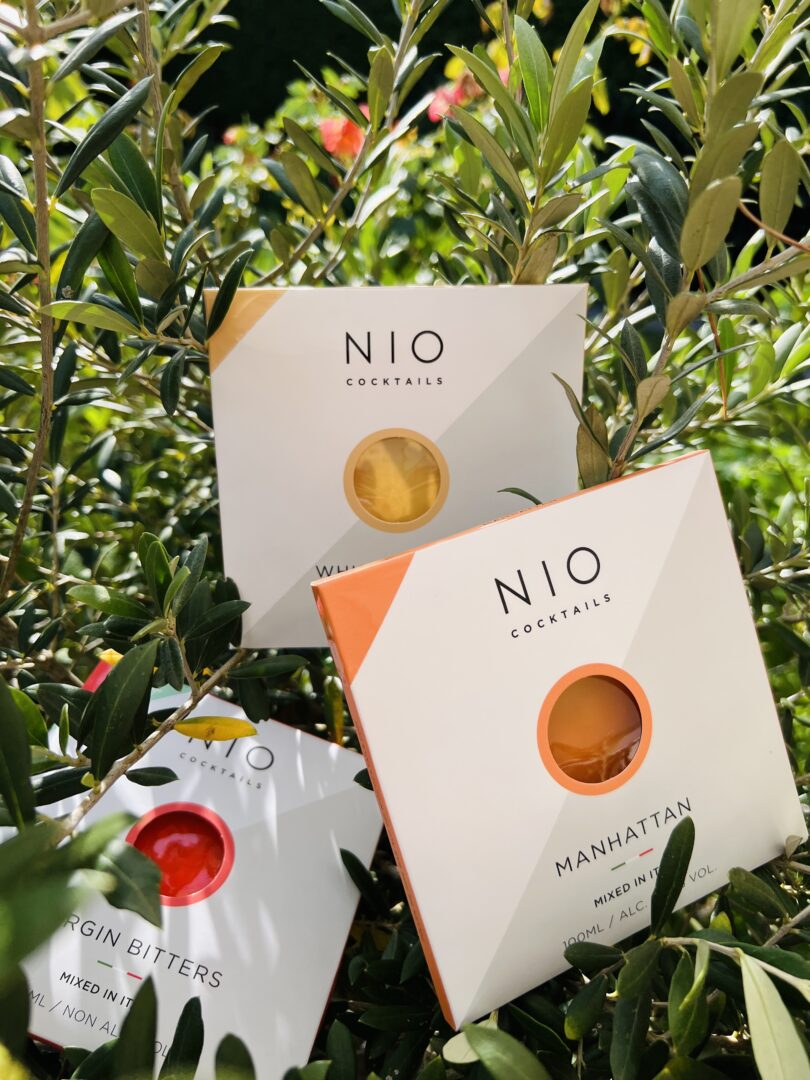 Their goal: to create incredible cocktail experiences at home. Together, they designed a collection of letterbox cocktails. Whether you have limited space, little time or a lack of bartender skills – you can finally enjoy bar-quality cocktails at home. Mixed in Italy from the best ingredients, sustainably and elegantly packaged and: in just 2 steps in the glass. All you need are glasses, ice cubes and the fine ready-to-drink cocktails.
What type of cocktail are you?
We tested our way through the summer edition! From classics to fruity and non-alcoholic drinks. A really cool treat that is only made better by our own food pairings!
Here are our perfect matches for every type of cocktail!
Whiskey Sour …
is your match if you are classic and full of passion.
MFT Foodpairing: Strawberries, melon with Parma ham, grissini
Negroni …
is your match if you are expressive and love "La Dolce Vita".
MFT Foodpairing: Fresh lemon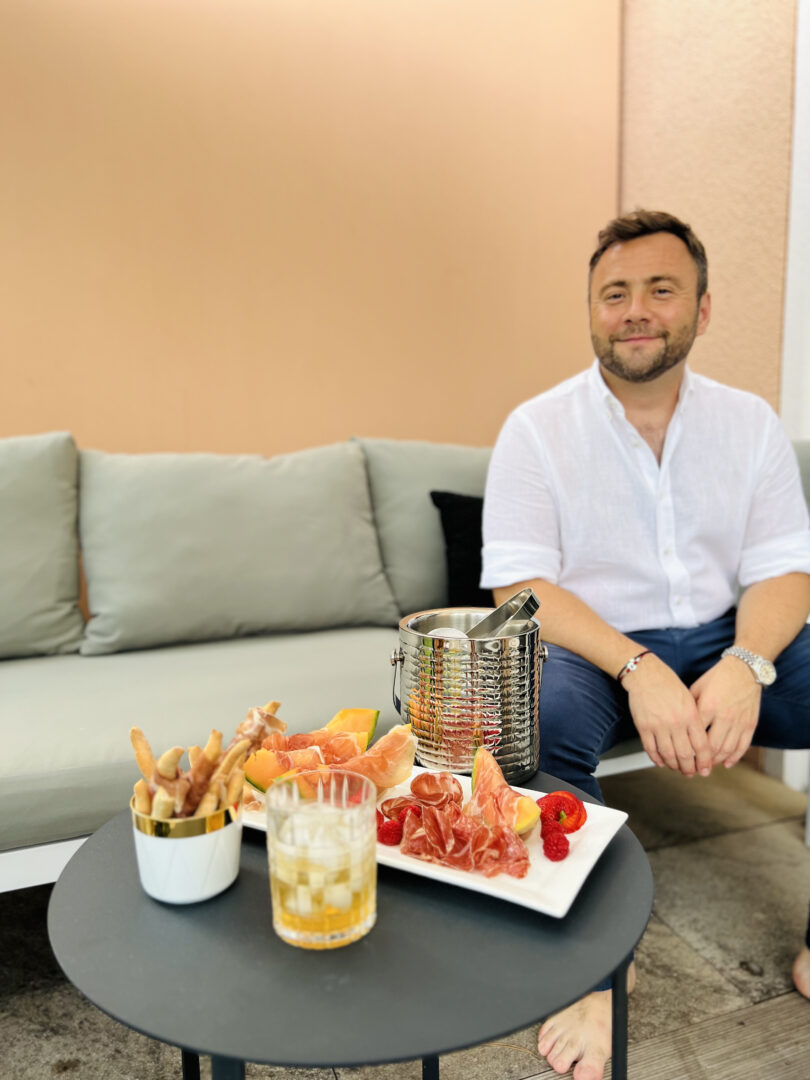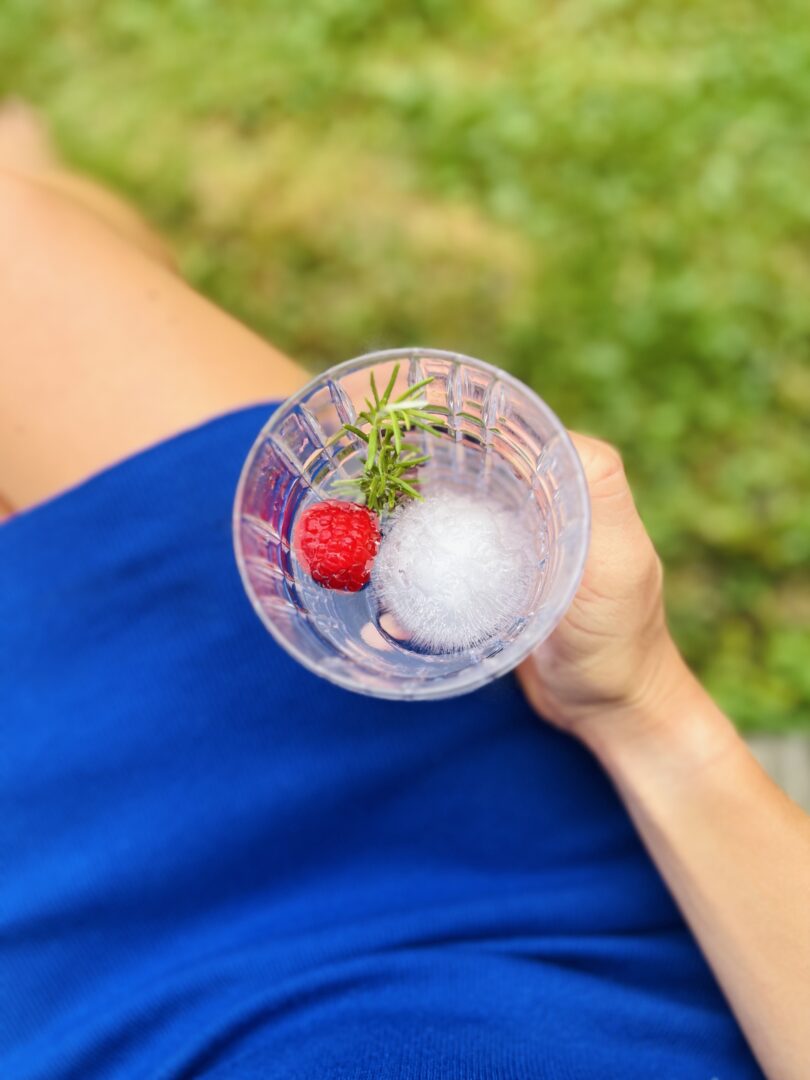 Gin Proved …
is your match if you are lively, balanced and an all-rounder.
MFT food pairing: raspberries and rosemary
Manhattan …
is your match if you are sophisticated, sweet and elegant.
MFT food pairing: dark chocolate and cherry
Virgin Bitter …
is your match if you are a trendsetter and can party without alcohol.
MFT Foodpairing: Sal de Ibiza potato potato chips
Mai Tai …
is your match if you are in love with the sun and a globetrotter.
MFT food pairing: Olives and grissini with Parma ham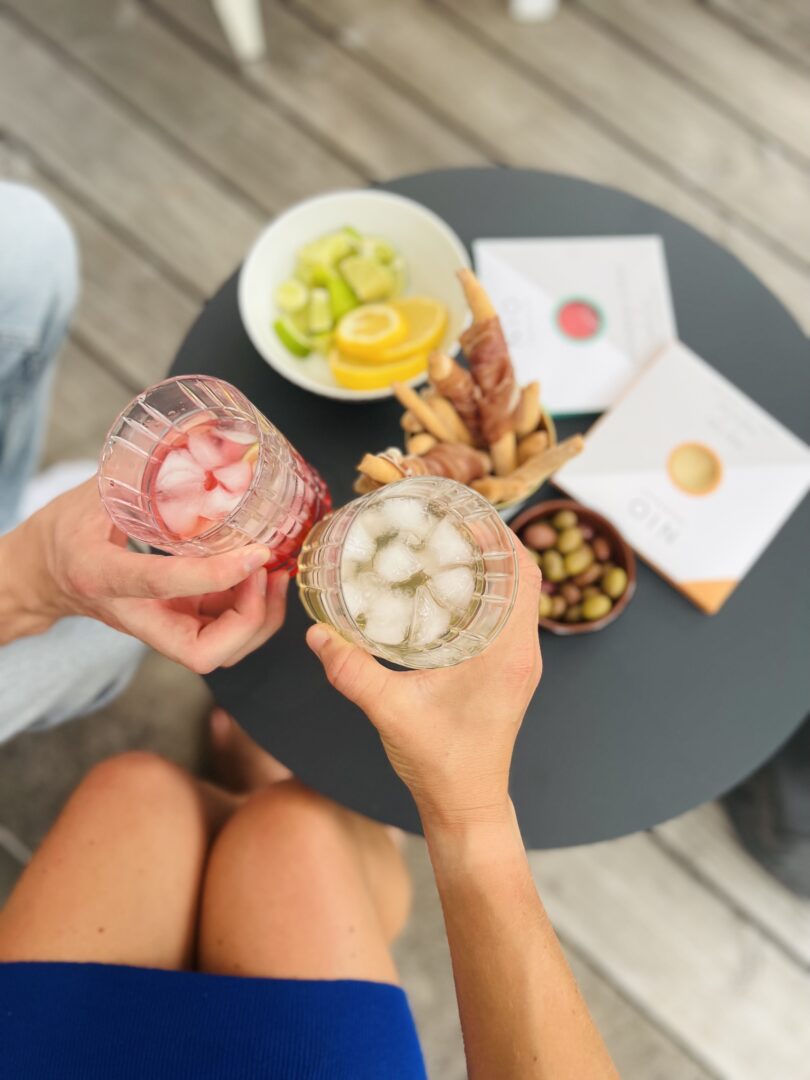 Lemongrass Citrus …
MFT is your match if you are curious, colorful and open-minded:
Murmelz food pairing: lime and lemon
Old Fashioned …
is your match if you are balanced and smart:
MFT food pairing: coconut and orange
Let's get the party started!
Invite your friends and find out your matches together over a summer cocktail evening.
The cocktails are available on the NIO website, where you can also find out more about the flavors and aromas of the various drinks. And hopefully soon in our store too.
Easy-peasy cocktail party – We love!