Just under an hour's drive from Milan, south of the romantic Lake Iseo, lies Franciacorta. The 2,523-hectare, relatively young wine-growing region belongs to the Lombard province of Brecia, where the mineral soils and gentle climate were already being used for wine-growing in the 16th century. Cornelia Adam was on site for Murmelz Food & Travel.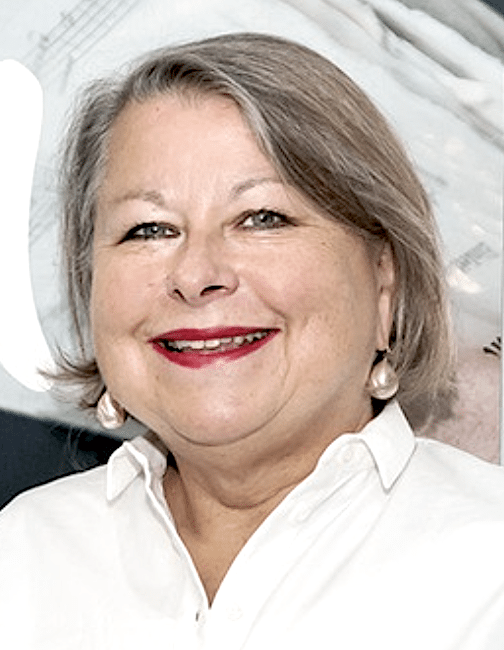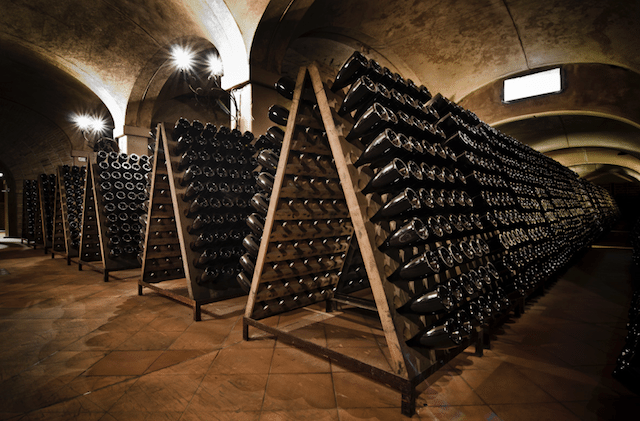 Birth of the sparkling Franciacorta
Until a good 60 years ago, Franciacorta wine was only of regional importance and was basically unknown outside the country. But when in 1961 the oenologist at Berlucchi produced sparkling wine in bottle fermentation according to the Méthode Champanoise, or Methodo Classico as it is known in Italy, the noble sparkling wine, today's Franciacorta, was born. Many other winegrowers soon followed his example and continue to produce their fine Spumanti very successfully to this day.
In 1967, Franciacorta received the Italian quality status DOC (Denominazione di Origine Controllata) and was thus a quality wine with a controlled designation of origin. This was followed in 1995 by DOCG certification (Denominazione di Origine Controllata e Garantita), the controlled and guaranteed designation of origin in Italy, which is only awarded to regions of absolute top quality. Only 5% of Italian wine-growing regions are currently allowed to bear the DOCG seal. Deservedly, the

Franciacorta

where strict criteria such as maximum yield per hectare, sophisticated cellar techniques, permitted grape varieties and blending ratios have always been practiced and strictly controlled.
The trend drink of big fashion houses
Today, Franciacorta is undoubtedly the Italian answer to champagne. Even though its French brother has a long tradition and has been sparkling in glasses for over 350 years. Franciacorta has only been doing this for a good 60 years, but it can still compete with its French counterpart.
Around 13 million bottles of Franciacorta are produced every year, compared to around 100 times as many bottles of Champagne. However, the fact that well-known Italian fashion houses offer Franciacorta from Lombardy at their Fashion Weeks is proof of the league in which it plays. Franciacorta, like Italian fashion, is a luxury product of the highest quality.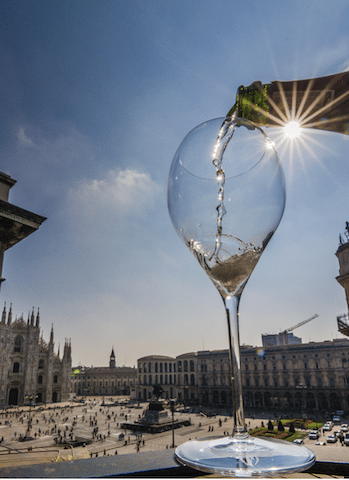 Production of Franciacorta
In the

Franciacorta

noble grape varieties such as Chardonnay, Pinot Bianco and Pinot Nero are cultivated, whereby the yield per hectare is limited to 95 quintals. Newly planted vineyards are only allowed to process the grapes into Franciacorta DOCG from the third year onwards. Another special feature: the grapes are harvested by hand and then pressed using a particularly gentle process. This is followed by ageing in steel tanks and partly in barrique barrels, followed by natural bottle fermentation, which ensures slow maturation. The wine is aged on the lees for at least 18 months. The bottles are moved daily in vibrating consoles. For Riserva wines, this painstaking work can take up to 60 months and is in the hands of the cellar masters, because: the varieties of Franciacorta differ in how long the wine remains on the lees in the bottle.
Franciacorta Lexicon
Classic

Franciacorta

matures on the lees for at least 18 months and has a fresh, fruity aroma reminiscent of hazelnuts, citrus fruits and vanilla. The delicate perlage is another characteristic.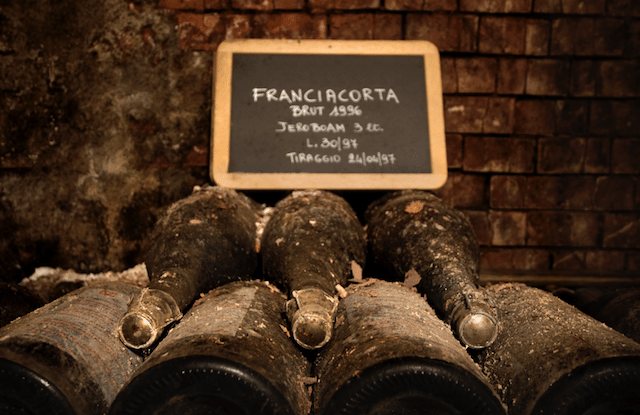 Satèn

is characterized by its particularly silky, creamy perlage and light yellow color. Ripe fruit, almonds and vanilla are recognizable on the nose.
The

rosé

impresses with its bright color. It contains at least 25 percent Pinot Noir grapes, with white and red grapes being pressed separately. A great deal of experience and sensitivity are required to harmoniously compose color and aroma. The bouquet reveals delicate notes of wild berries, rose petals and tropical fruits. Complex, elegant freshness on the palate.

Millesimato

are vintage sects. They mature on the lees for at least 30 months and may only be sold 37 months after the harvest at the earliest. The complexity of the vintage Franciacorta cannot be surpassed and surprises with lively freshness and notes of yellow peaches, hazelnut and vanilla.

Riservas

must mature on the lees for at least 60 months. Notes of candied citrus fruits and some brioche are typical. Satèns or rosés with an appropriate ripening period are also offered as riservas.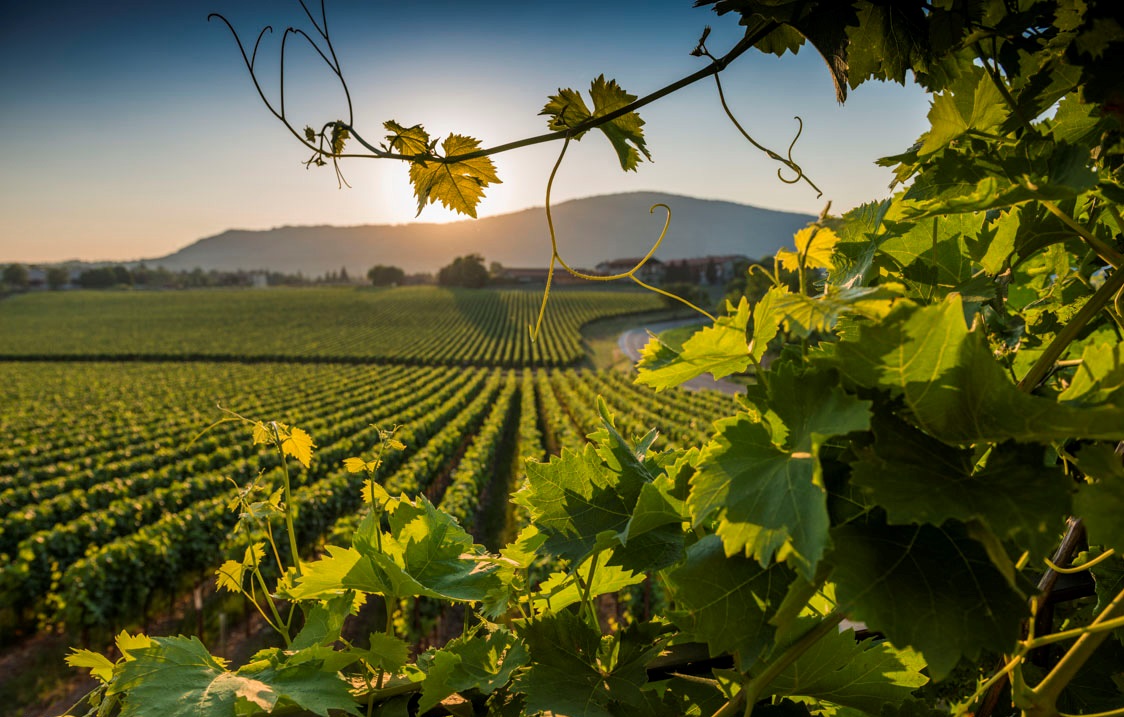 Franciacorta Wine Route – a region for connoisseurs
The Associazione Strada del Franciacorta has been guiding vinophile visitors to the most beautiful corners of the region since the turn of the millennium. The wine route is 80 kilometers long and begins in the impressive art city of Brecia.
It takes you through the enchanting landscape around Lake Iseo, which has recently become a popular destination thanks to Christo's installation The Floating Piers came to world fame. Along the shores of the lake, you pass romantic medieval villages, monasteries and historic palazzos to 106 different wineries that line the route with their picturesque vineyards. Some estates offer tours with tastings. For gourmets, there are many small, very good restaurants along the way that tempt you with wonderful lake views and fresh fish from the lake. Large hotel chains are here in the

Franciacorta

but there are small, fine hotels in every category as well as a few agriturismo.
Murmelz Food & Travel recommends these hotels in Franciacorta:
Cappuccini Resort
A former monastery situated on a mountain that has been carefully renovated into a four-star hotel. Each room is individually designed. The monastery garden and the swimming pool invite you to relax. The restaurant with its cozy terrace serves excellent cuisine.
Hotel de Charme Cappuccini I Via Cappuccini 54 I Cologne (BS) I +39 030 20 77 847 I www.cappuccini.it
Hotel L'Albereta
A luxurious 5-star hotel in the Relais Château network, with a spa and outstanding cuisine. The famous master chef Marcchesi used to work here. Detox cures are also offered – but we strongly advise you to enjoy the area and its delicacies first! Detox can wait.
L'Albereta I Via Victor Emmanuele 23 I 25050 Erbusco (BS) I + 39 030 77 60 550 I www.albereta.it
More Franciacorta information
All information about Franciacorta and the wines can be found at www.franciacorta.net.
Murmelz likes!