The first time I came to Tel Aviv I was heartbroken. With my lovesickness in my luggage, I visited a friend who had moved here. At the airport, she hugged me and said: "Tel Aviv heals". And she was right. Life is being reorganized in this city. But above all: life shoots through your veins, you can feel how the heart of this city beats with your own. So I lost my heart faster than planned. To Tel Aviv.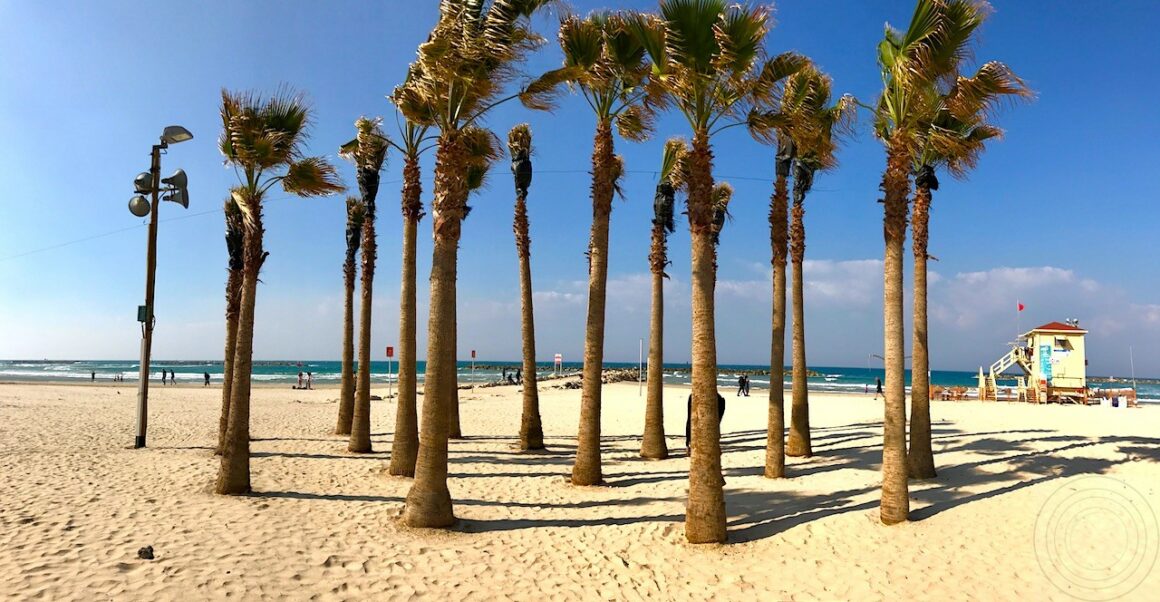 There are cities that have an almost therapeutic effect. Maybe that's why I've been dreaming myself into the "White City" on the Mediterranean in recent weeks, whose beauty is not immediately apparent to every visitor. The plaster is peeling on many of the 4,000 Bauhaus buildings. The rush hour traffic is loud and constant. Some of the side streets are downright wizened, stray cats are as ubiquitous as pigeons in Venice. And the beach promenade doesn't even deserve a mention: empty discotheques, smelly bars, windows so thickly covered with sand dust that it acts as a privacy screen. Nevertheless, every time I come to Tel Aviv – even if it's only in my mind, as it is right now – my first stop is the beach.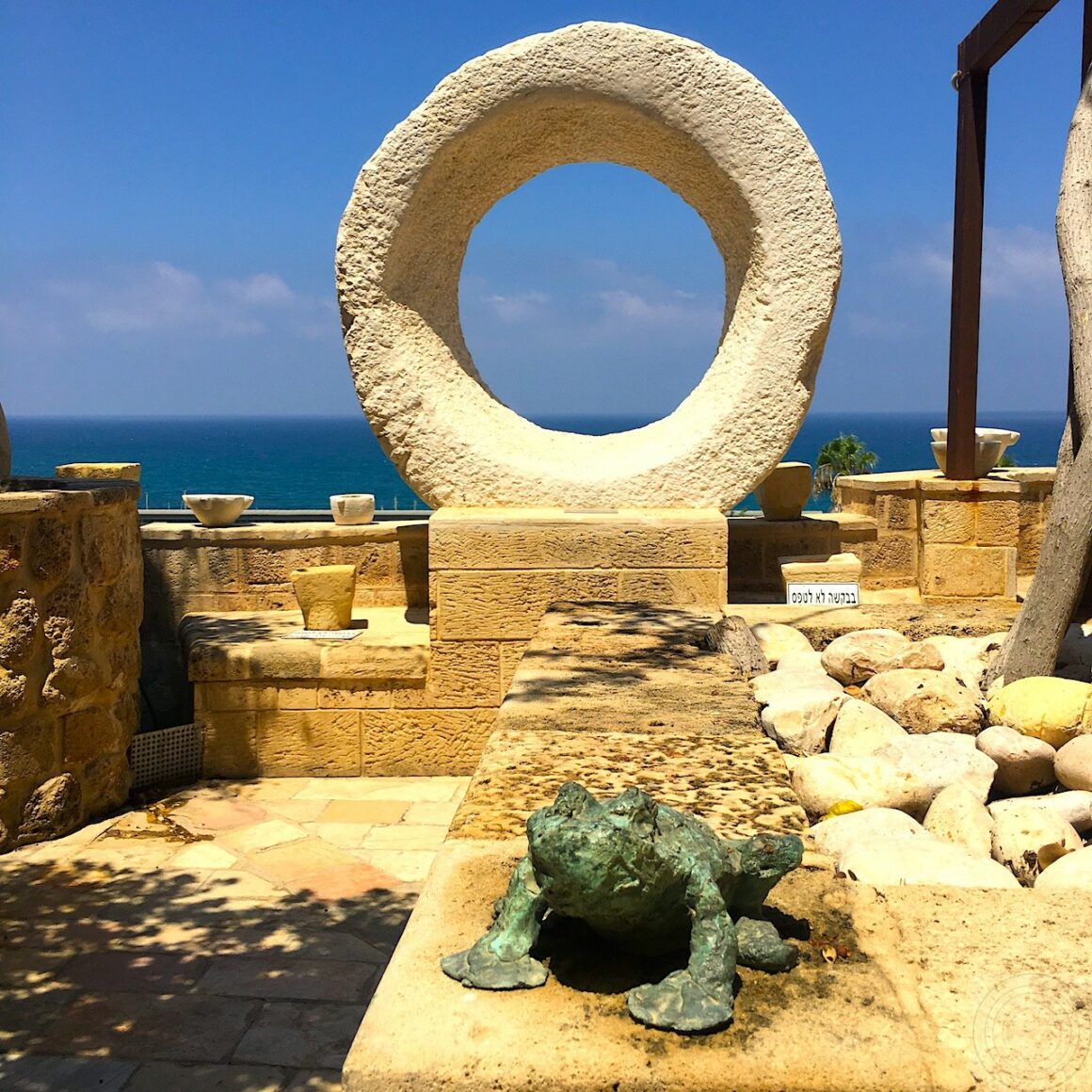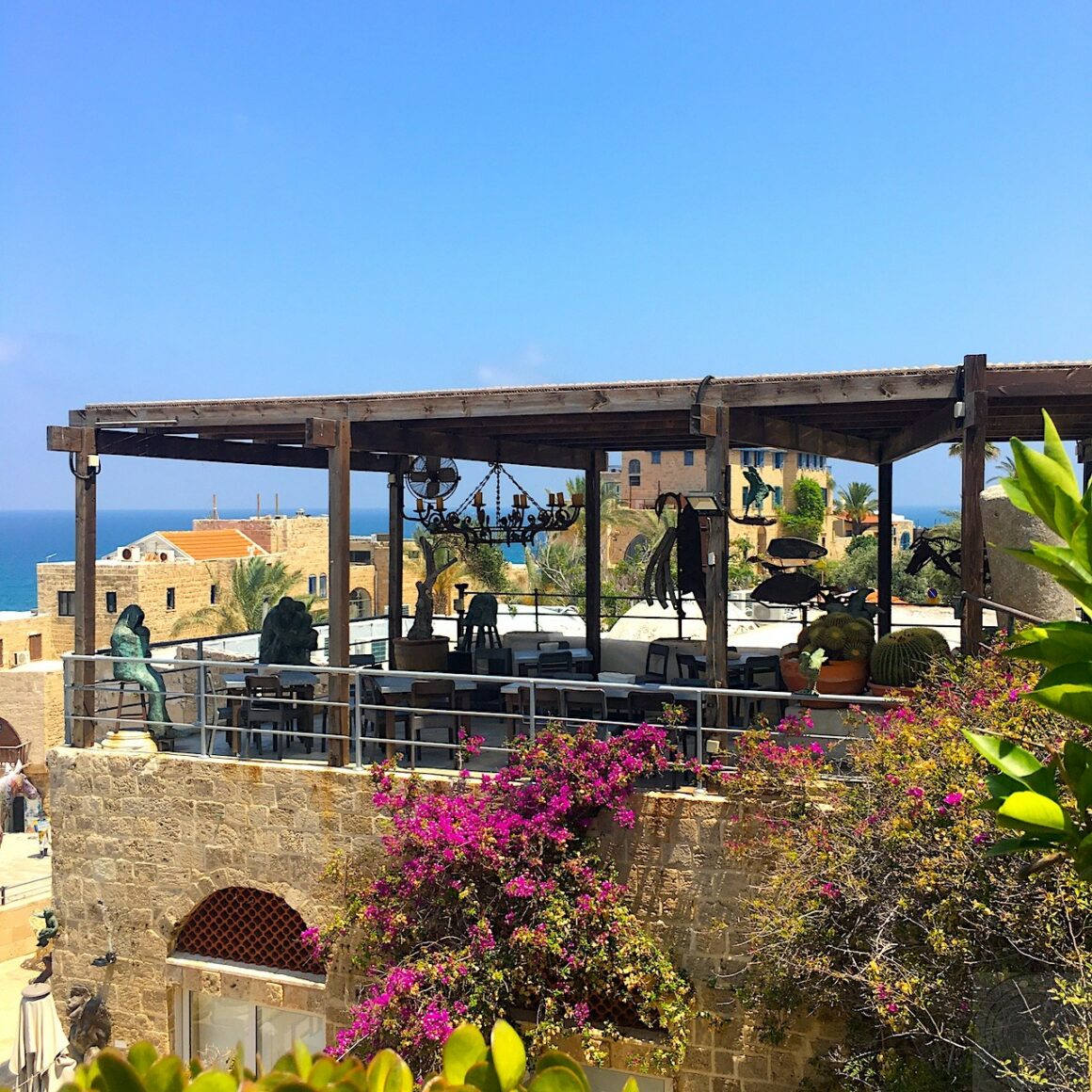 It stretches around 14 kilometers from the port in the north to the former fishing village of Jaffa in the south, which has long since been incorporated. The narrow strip, which is considered one of the most beautiful beaches in the world, separates Europe and the Middle East.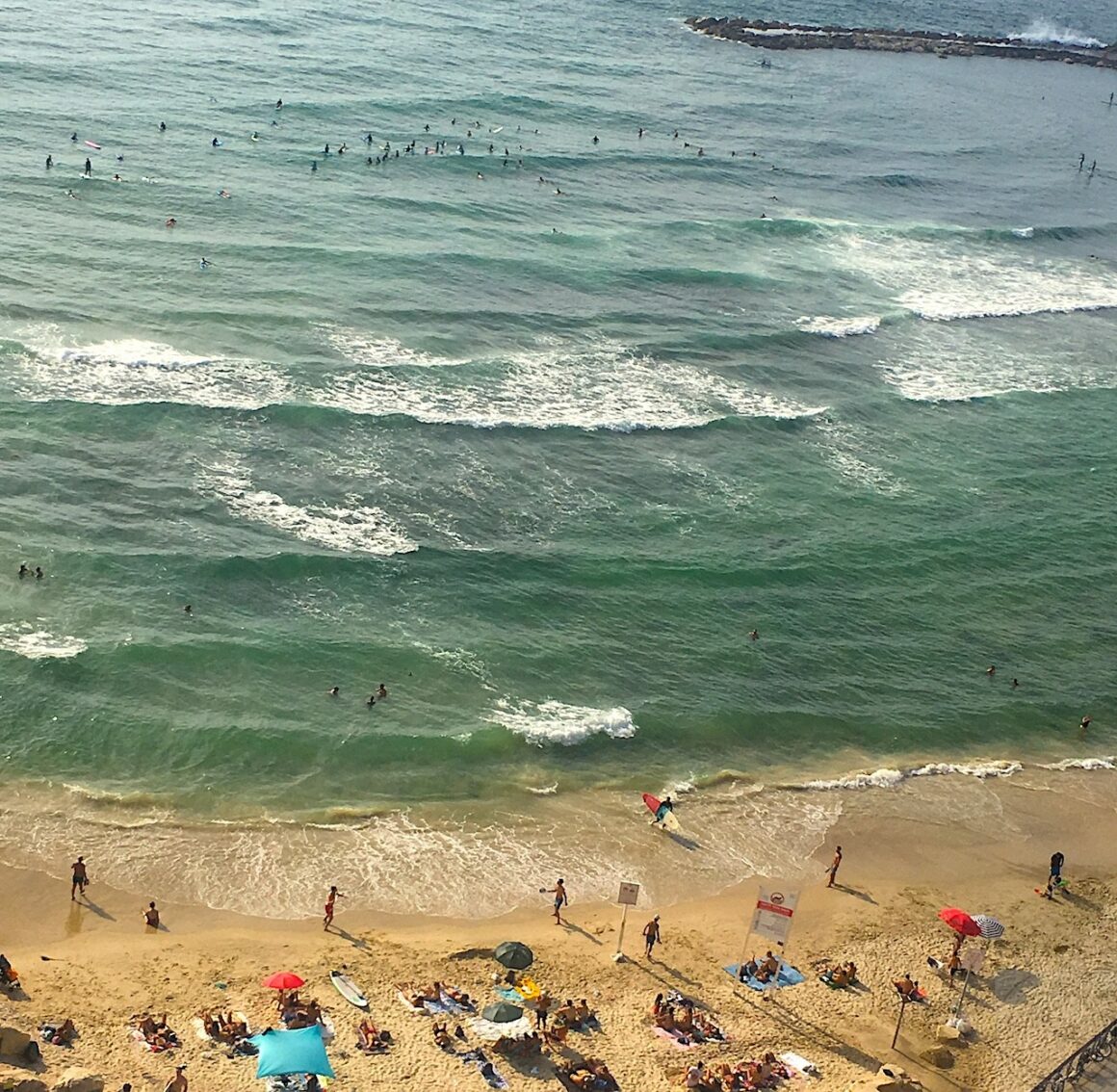 Even now, I can feel the skyscrapers behind me as I look out over the Mediterranean. Then I hear the beat of Tel Aviv: the clinking of glasses from the beach bars, the honking of horns on Retsif Herbert Samuel Street mingling with the sound of the surf. Rubber balls bang on wooden bats, quickly and regularly. Matkot is the name of the popular sport – and for Israelis it is far more than just a kind of beach tennis. A belief, a mission, above all: a tough fight. The beach is not just for lying on in this city that doesn't allow you to stand still. Surfers ride the waves, SUP boarders do their laps, push-ups and sit-ups are done on towels – muscles are not an optional extra, but rather a must.
Living in Tel Aviv also means enduring contrasts. The city is bustling, and yet nothing happens in a hurry. "Le'at le'at", say the older men sitting over their cups of coffee on Rothschild Boulevard: always take it easy. Life is for enjoying. Even if it is only on a small scale over a "Café Hafuch", as the Israelis call their type of cappuccino. The coffee served in the kiosks in the city center is both strong and mild, a bit like the Israelis themselves. Once you start talking to them, you realize that they are proud, but open to the world. They defend their opinion, but can be tolerant. And: they know how to live. Now, right here at this very minute.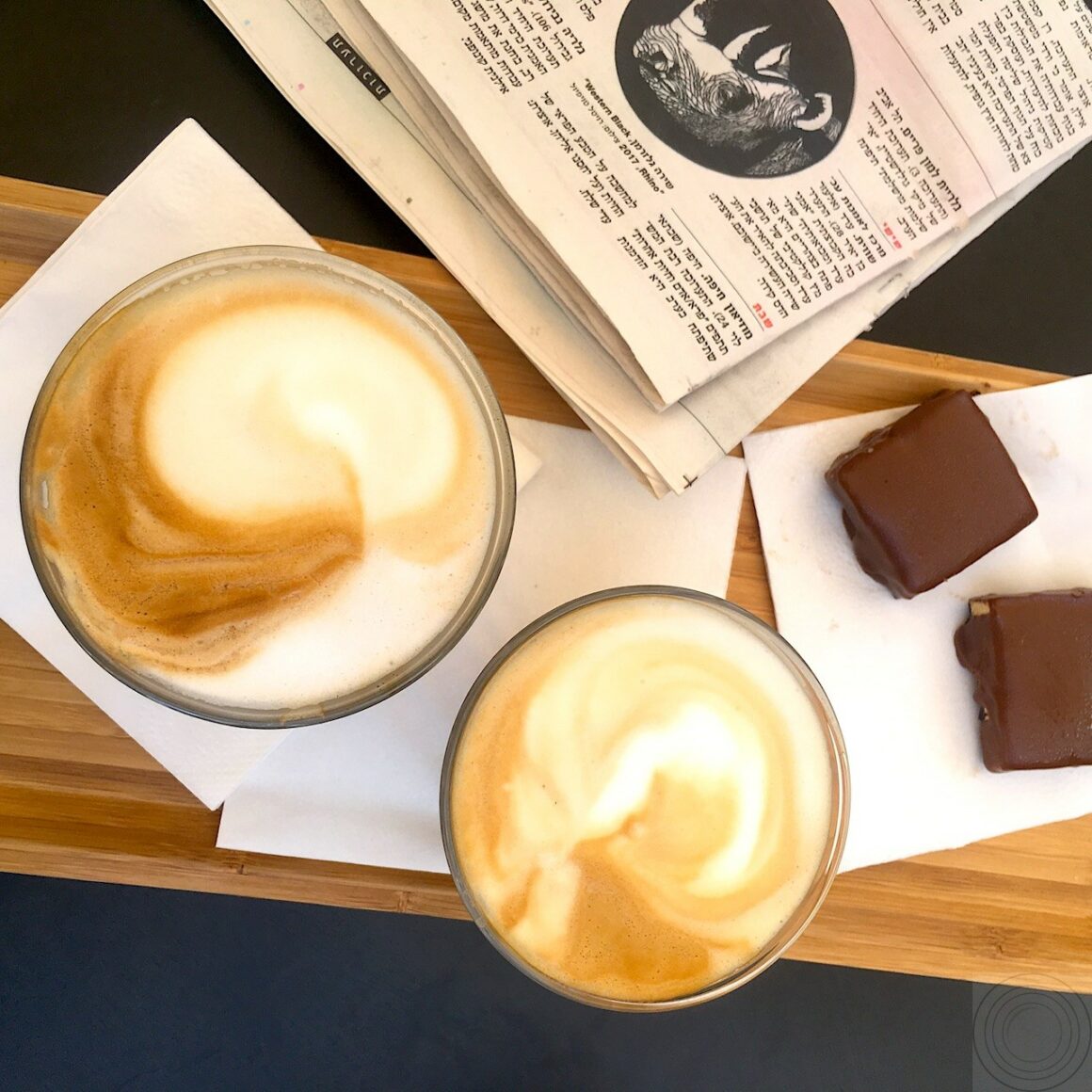 The tense security situation, the country's history and the smouldering Middle East conflict may contribute to the fact that Tel Aviv is anchored in the here and now. But it is also an inner attitude that the inhabitants retain. People like to have a beer with their huge portion of hummus at lunchtime. Instead of spending hours stuck in traffic jams, an entire youth culture is switching to electric scooters, which have been changing the streetscape in Germany since summer 2019. Start-ups are not just there to make money, but also to take a risk and advance knowledge. Art and architecture abound, from the bizarre Ilana Goors skull collection in Jaffa to the renovated concrete houses in the north that are crying out to win prizes.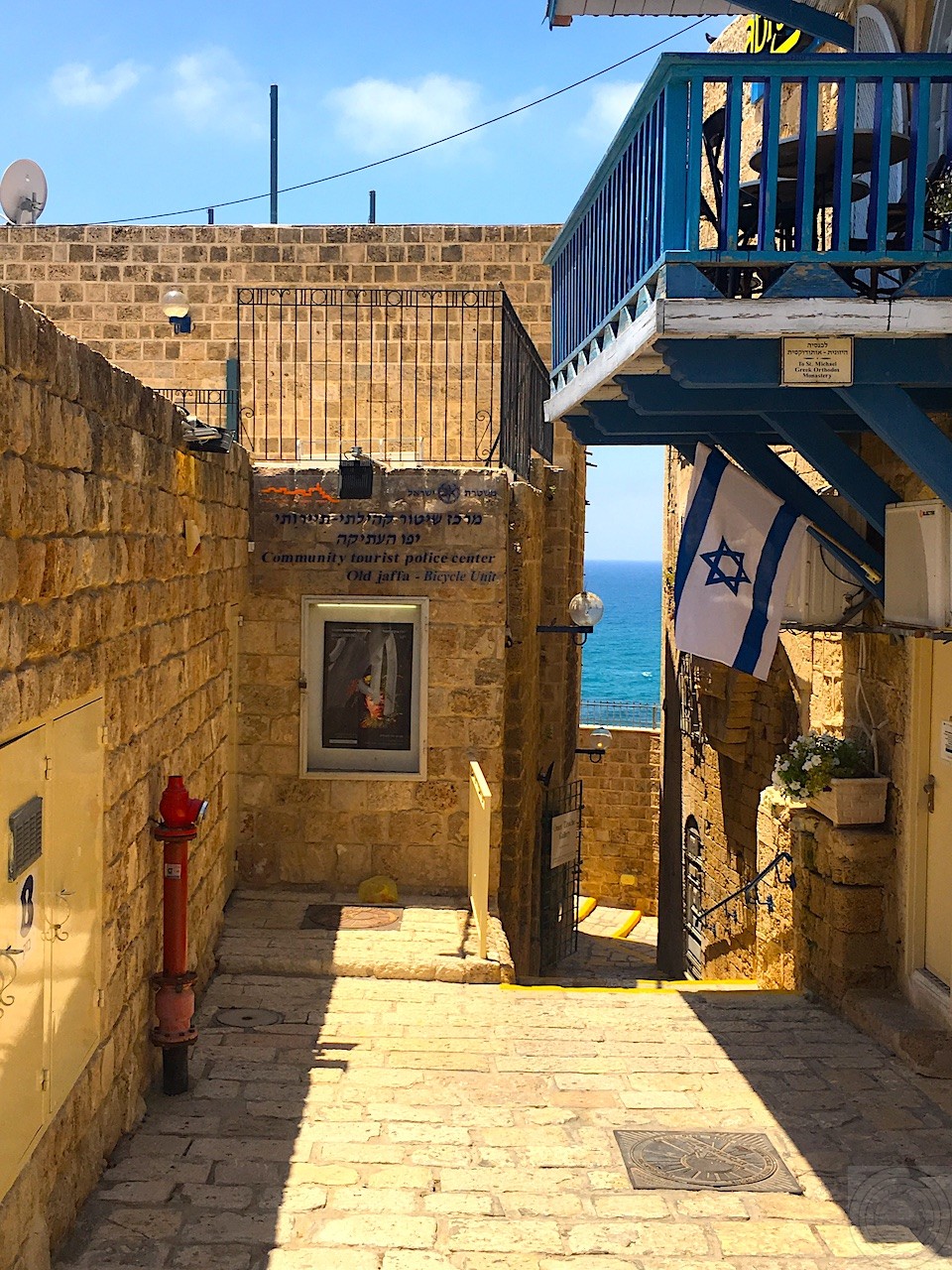 At sunset, rooftop bars pop up on office buildings that are in no way inferior to those in New York. You can party the night away on a Sunday just as much as you can on Thursday, the actual day to go out. Only on Friday evening, when Shabbat begins, does it get quieter.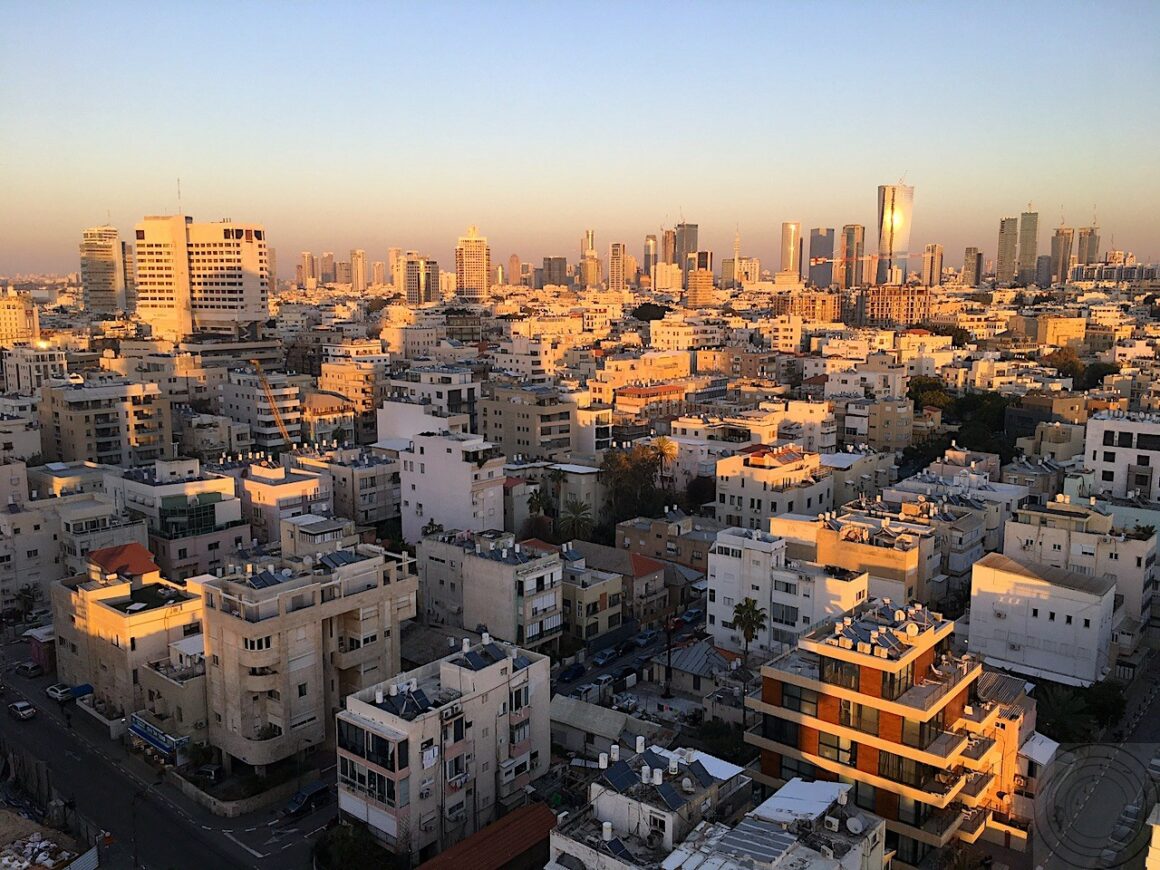 The city is never saturated. Tel Aviv is constantly reinventing itself while remaining true to itself. It has been considered very gay-friendly for a few years now. The southern section of Metsitsim Beach, however, is expressly reserved for Orthodox Jews. Men and women bathe here on different days. Outlandish districts such as Florentin or Neve Tzedek are considered hip, and in the garage next to the concept store with Italian designers, refrigerators are still welded by hand.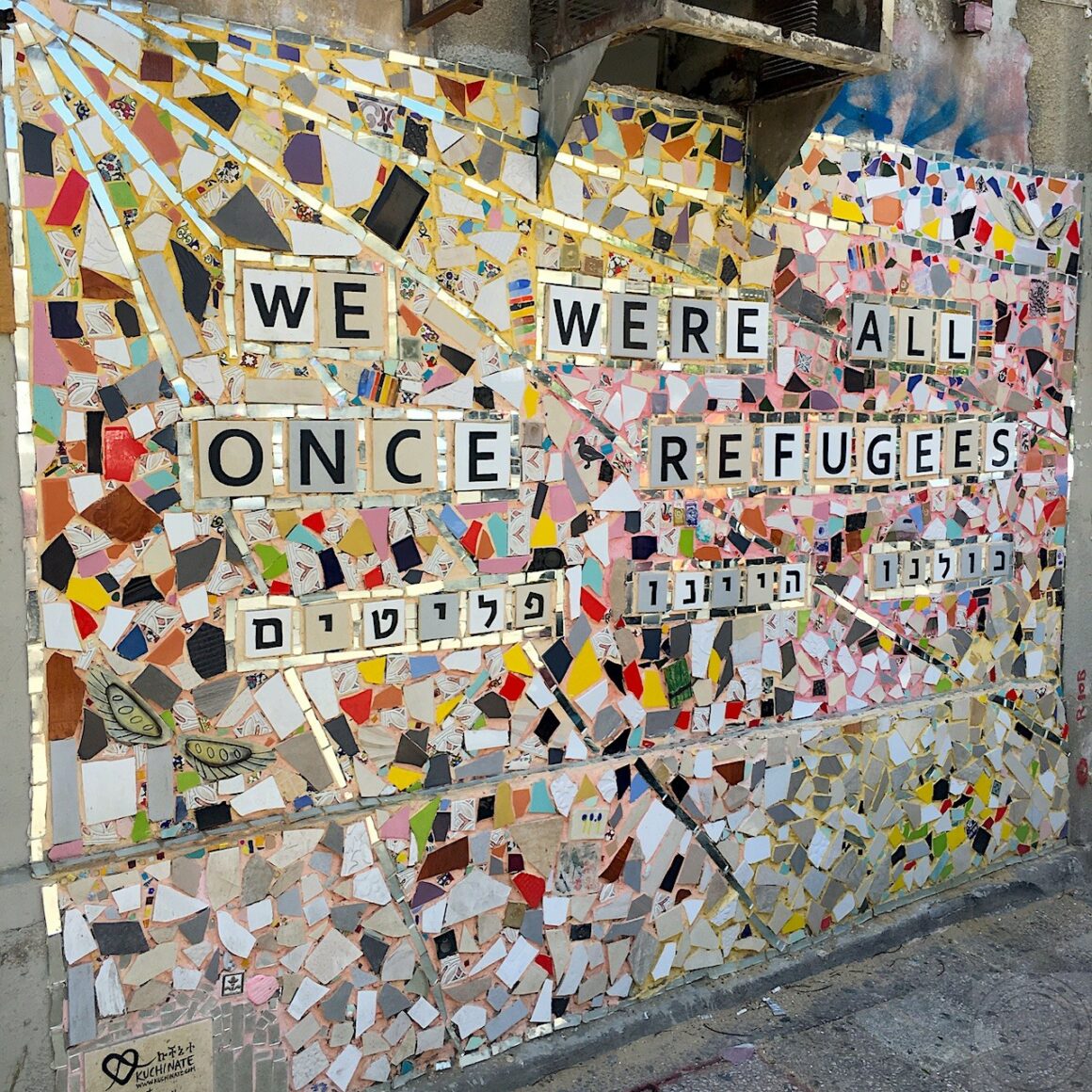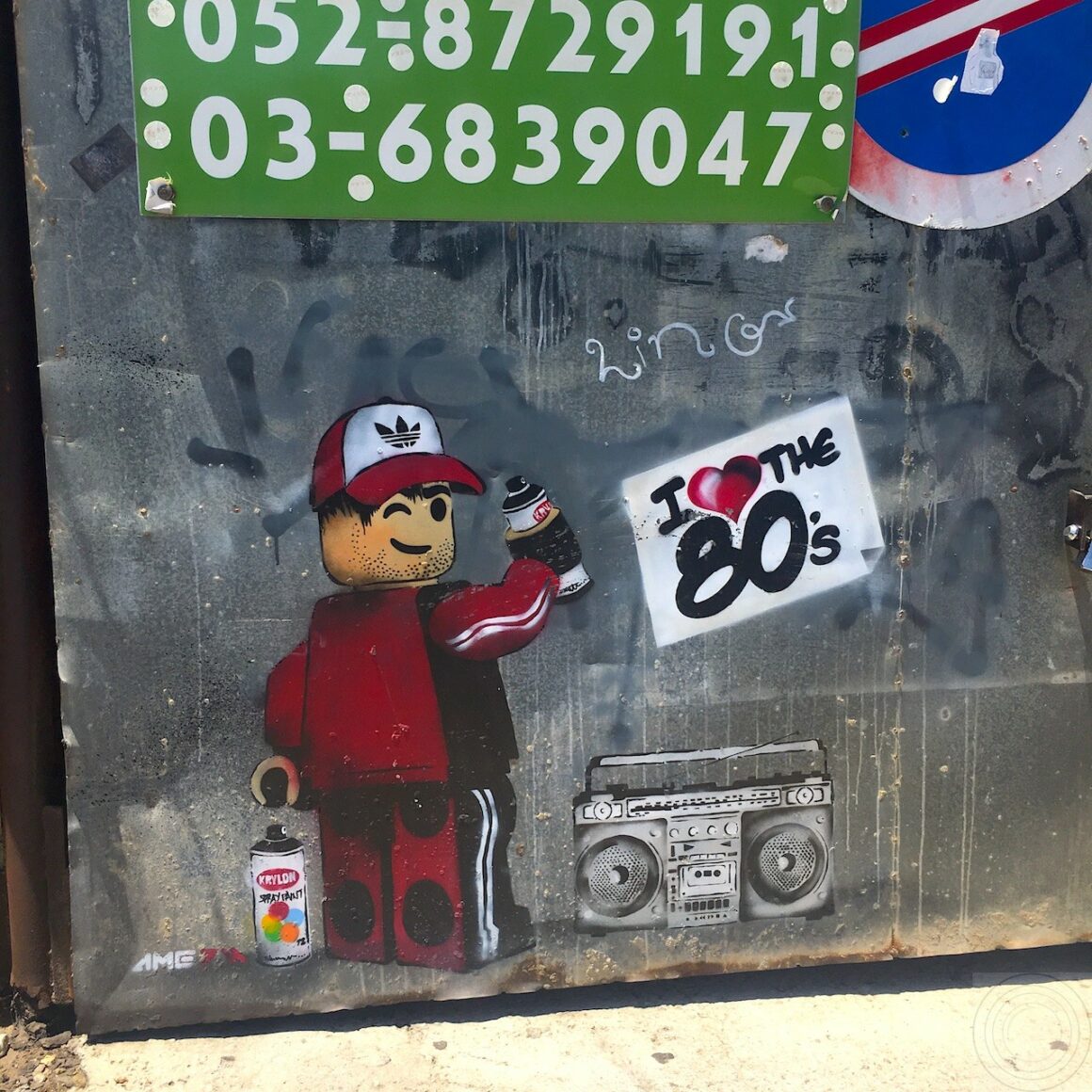 Tel Aviv has taught me to let go. Old ideas, fixed plans and striving for tomorrow. A motto that applies in times of Corona, in weeks when everything can change every day. Nevertheless, life is today. Or, to use the Hebrew toast: "Le Chaim!" To life.
TEL AVIV Tips:
… where to stay overnight:
One of the best addresses is the Carlton Hotel with a large rooftop pool directly on the beach in Tel Aviv. The beach bar offers the best brunch in town. Iconic: The Cinema Hotel which was once a movie theater and still has the atmosphere of old films. Hip and cheaper is the Dave Gordon Hotel in the north of the city – the beach is within walking distance.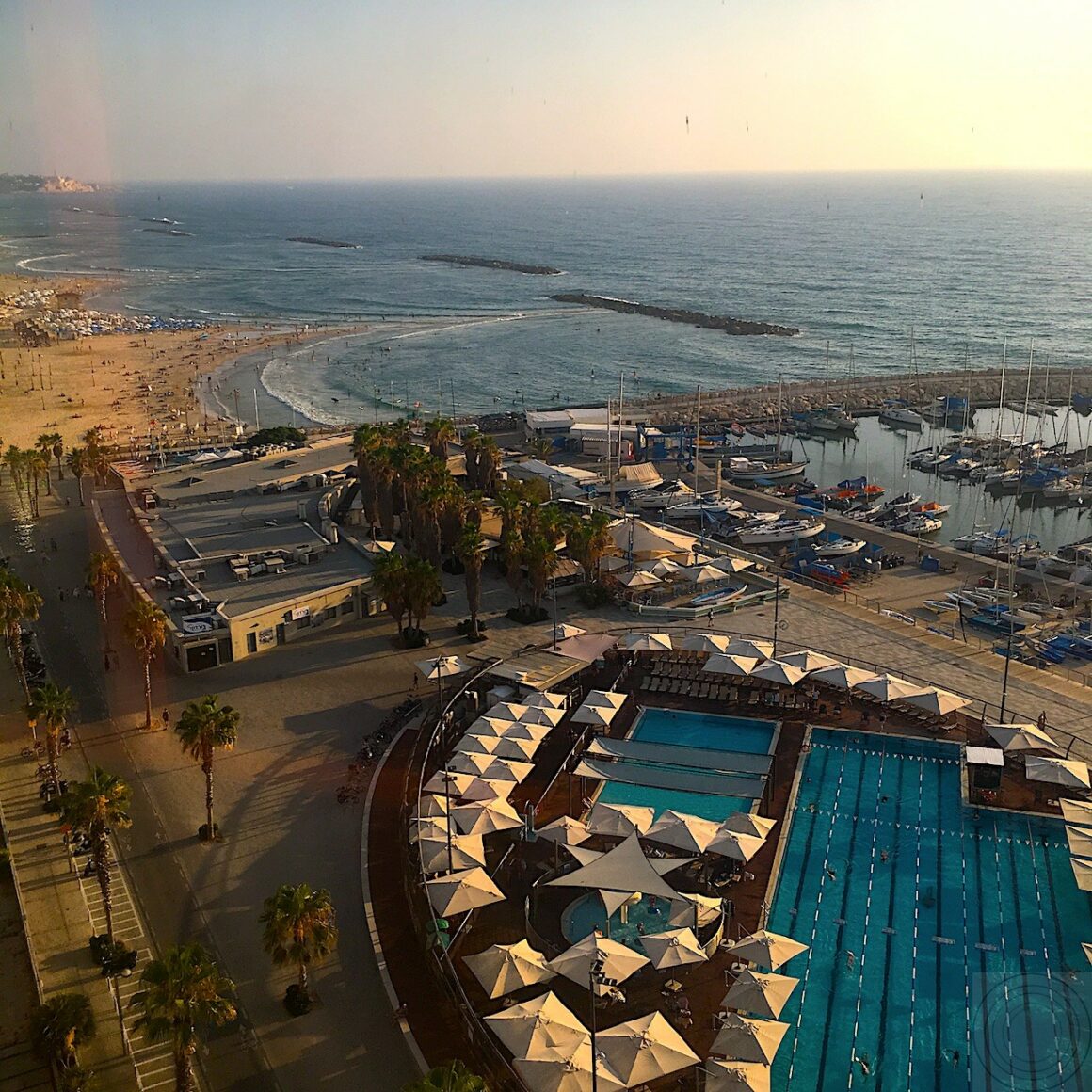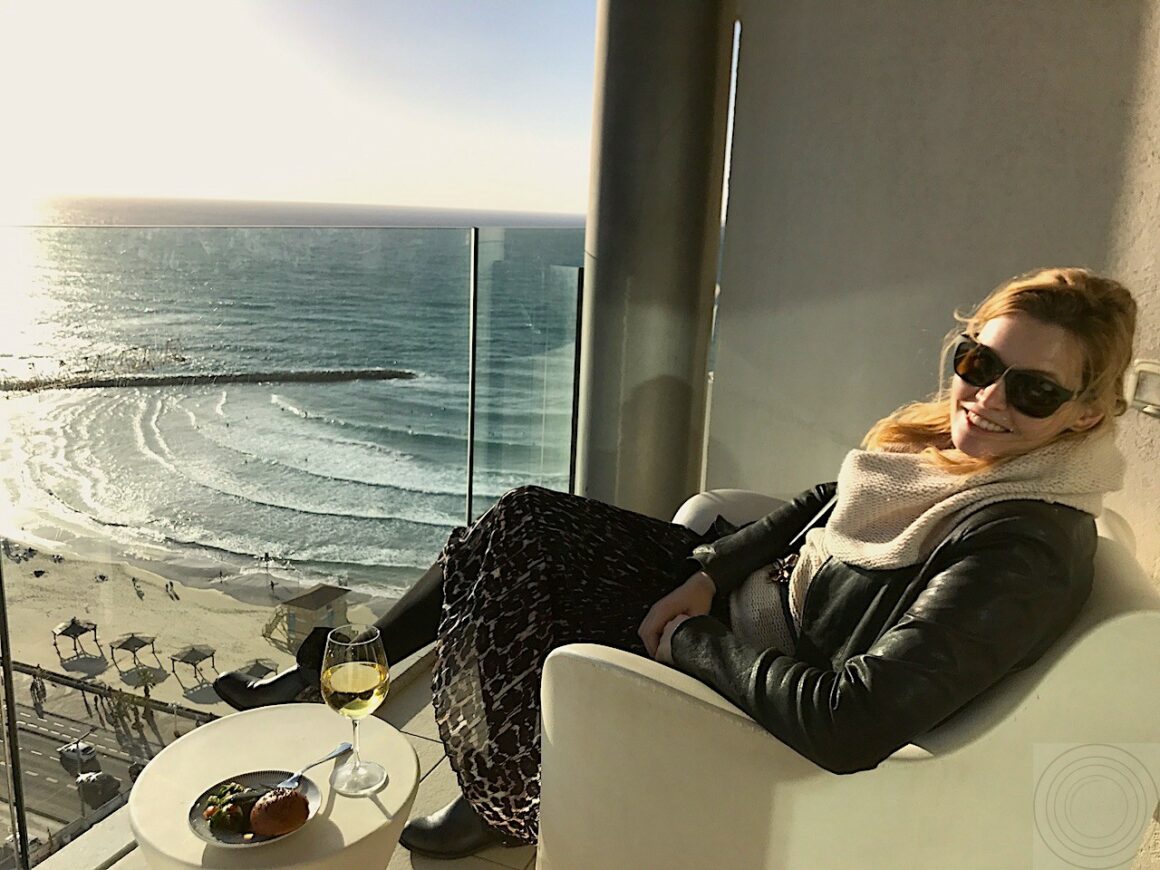 … where to eat:
Tel Aviv is a paradise for foodies. There are treats at every street stall. Israelis love flatbread with eggplant or beetroot dips and their freshly squeezed fruit juices with pomegranate or orange. The best place to try them is at markets such as Carmel, Sarona or Levinsky. The classic snack is hummus, for example at "Danny" at 8 Olei Zion Street in Jaffa. Afterwards, it is worth making a detour to the "Abouelafia" bakery (Yefet Street 7) for sesame curls, cookies and tarts. Be careful with desserts: Israelis like it really, really sweet, whether it's date cake, baklava or malabi. The latter is a pudding with rose water, coconut, pistachio and more. HaMalabiya " at 60 Allenby Street offers a vegan option.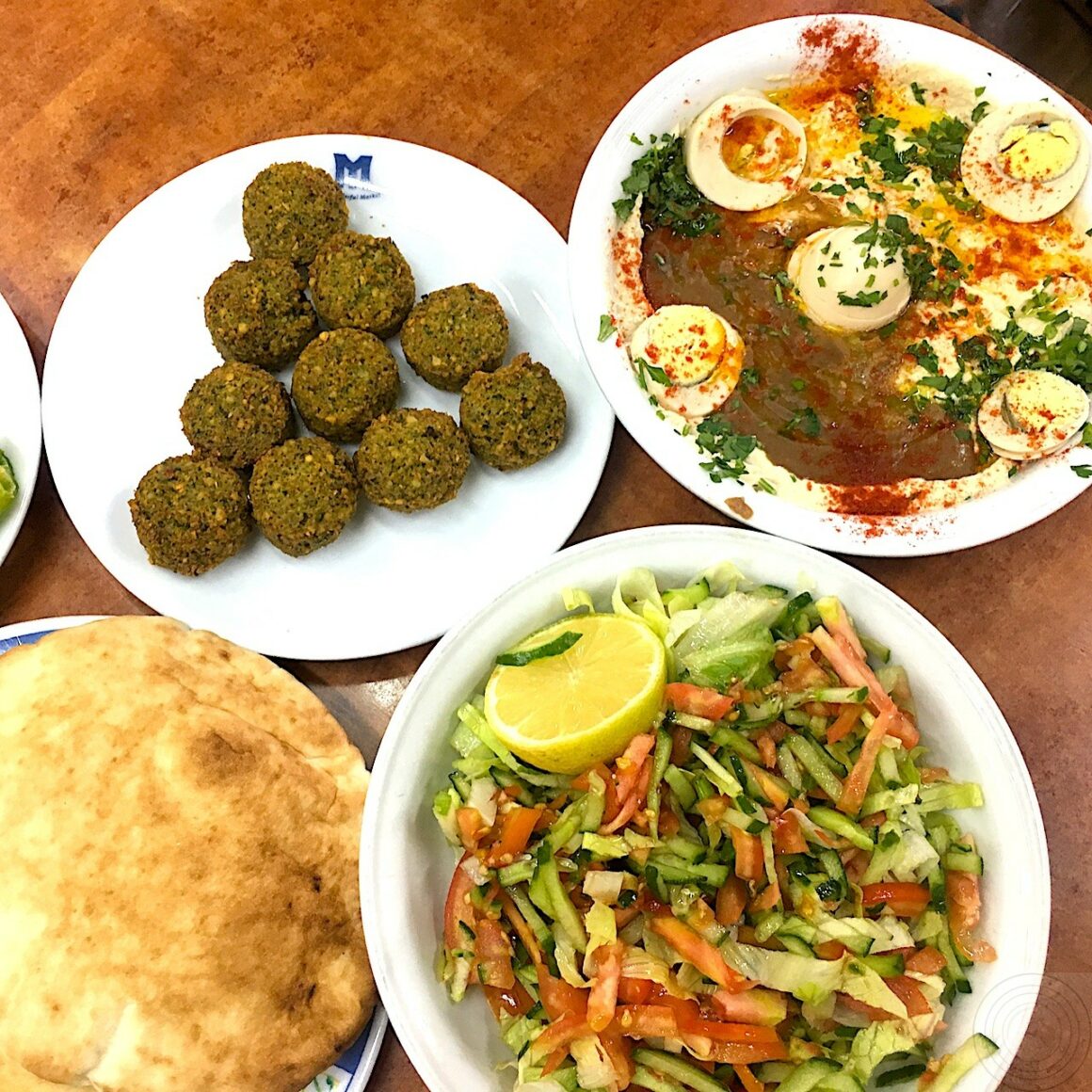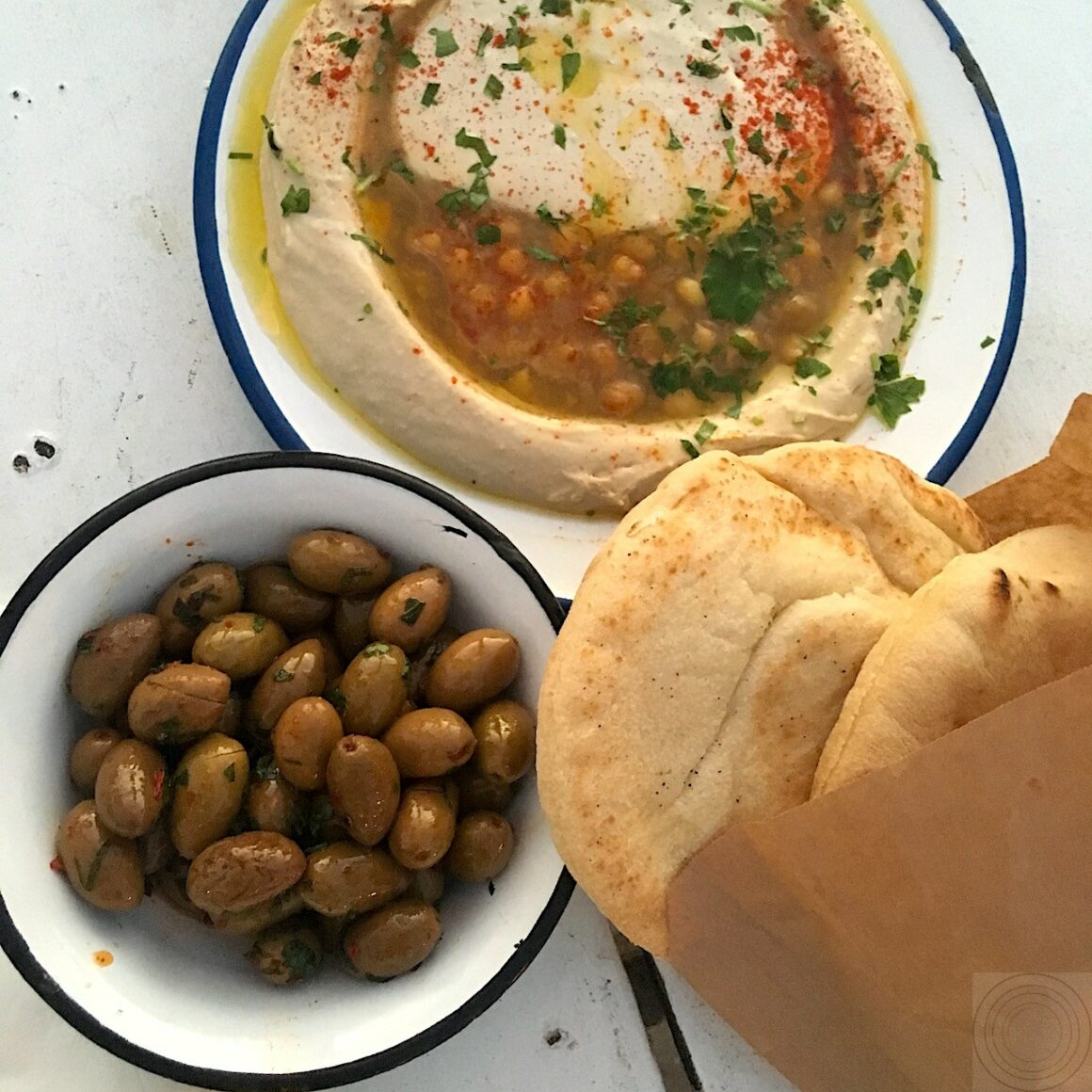 … what to look at:
In the old town of Jaffa, Tel Aviv shows its oriental side: silver jewelry, pluderhosen and trinkets are on sale at the flea market. The disused HaTachana station, which attracts young people in particular with its quirky stores and restaurants, has a more chic feel. Jaffa's landmark is the bell tower. Behind him, a path leads to Abrasha Park. From here, it's down the stairs through winding alleyways, past galleries and jewelry stores, all the way down to the harbor. A cool detour in the Israeli heat is the museum of patron Ilana Goor. In her home, she exhibits art from all over the world, from kitschy sculptures to African masks. The roof garden offers a fantastic view over the city and the sea.
Editorial contribution | No advertising.