Mallorca's "two-star chef" Fernando P. Arellano has moved into Es Príncep with his "Zaranda". He wants to stay here for ten years. This is what the native of Madrid, born in 1978, has decided to do.
Culinary hotspot in the Mediterranean region
Arellano seems to want to play it safe. Last year, he left the Hotel Castell Son Claret in Es Capdellà in the southwest of the island somewhat abruptly – only to find himself without a restaurant and without the two stars. According to the motto: I'm off then … Mallorca, which is about to become a culinary hotspot in the Mediterranean, lost its only two-star temple. It's just as well that there are more Michelin-awarded restaurants: a total of nine 1*-star restaurants, from Palma to Canyamel in the north-east of the island.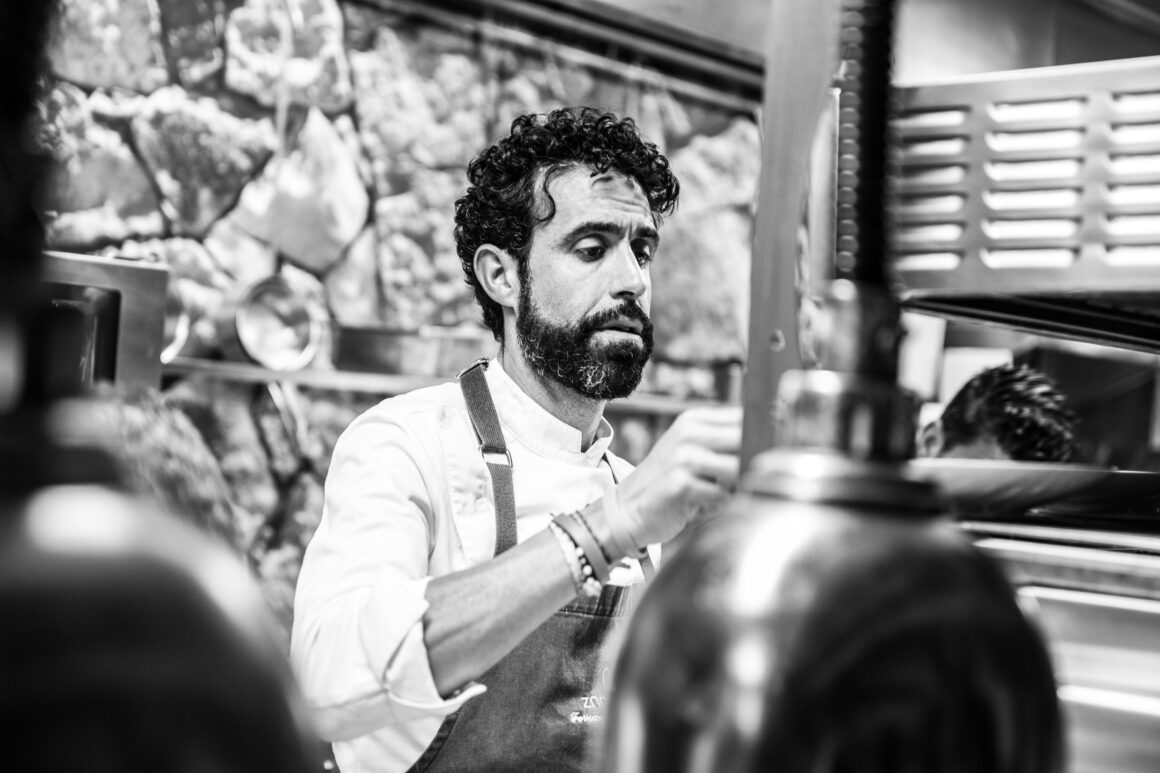 But Arellano wouldn't be Arellano if he had let this upset him. So now a new start at the design hotel Es Príncep, right next to the 16th century fortification wall and the eponymous Baluard del Príncep, the "bulwark of the prince". As Mallorca was the target of attacking pirates and other invaders for centuries, the islanders tried their best to defy the raids with mighty walls.
Chef's table in the inner sanctum
The new "Zaranda" is small and fine and has only 24 seats. An open kitchen with a "chef's table" in the middle is part of it, just like a bar. Arellano calls them "Coctelería" and "Champagnería". In addition to cool drinks and sparkling wines, you can also get a few amuse-bouches from the maestro – to get you in the mood for one of the two tasting menus on offer.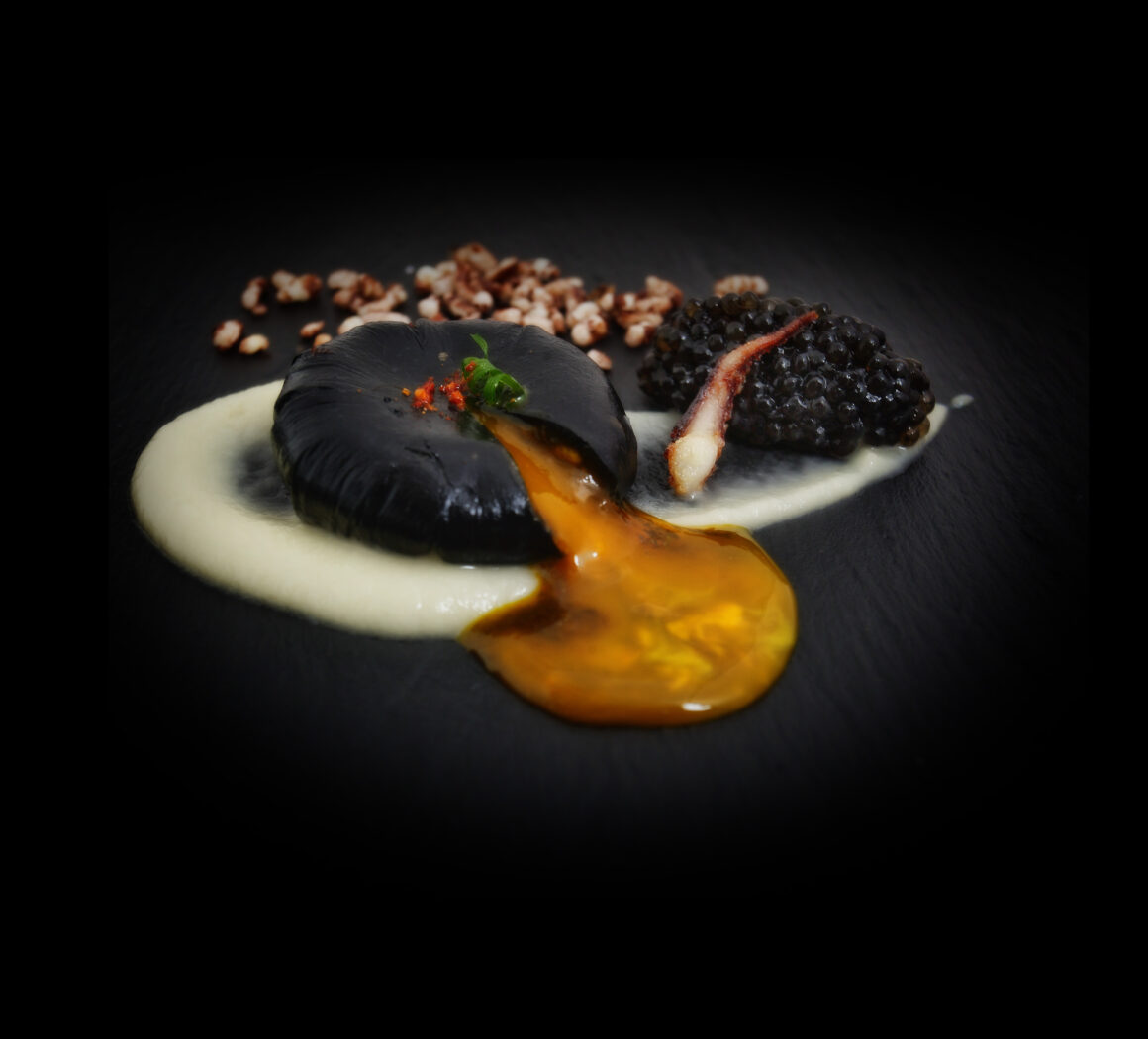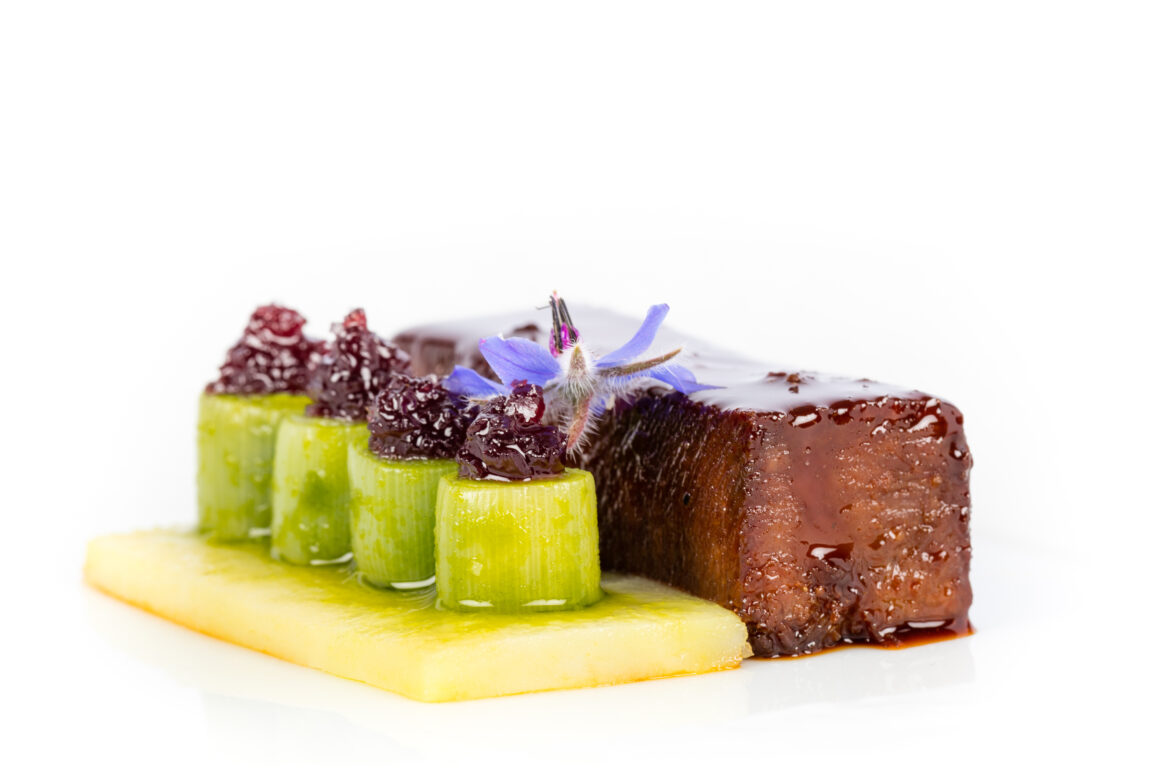 Dine & relax
Not in the mood for haute cuisine? No problem at Hotel Es Príncep. Finally, there is the Almaq restaurant, where the atmosphere is casual and above all airy. It is located on the rooftop of the hotel, next to the pool and relaxation loungers. In addition to dishes such as octopus ceviche, gamba wok or Spanish Joselito ham, Almaq often offers DJ and live music, including jazz happenings. And for a sundowner on a balmy summer's night, the roof terrace on the 5th floor is just the thing.
ZARANDA MALLORCA
C/ de Bala Roja 1
E-07001 Palma de Mallorca
Spain
+34 971 72 00 00
www.esprincep.com
Opening hours:
Tuesday to Saturday: 7 to 10 pm