The view down into the valley, into the land of horses – in the heart of Cappadocia – is breathtaking. The luxurious 5-star hideaway is located on a hill Argos – is harmoniously embedded in the hilly landscape of central Turkey with its "fairy chimneys", the wondrous, almost mystical rock formations.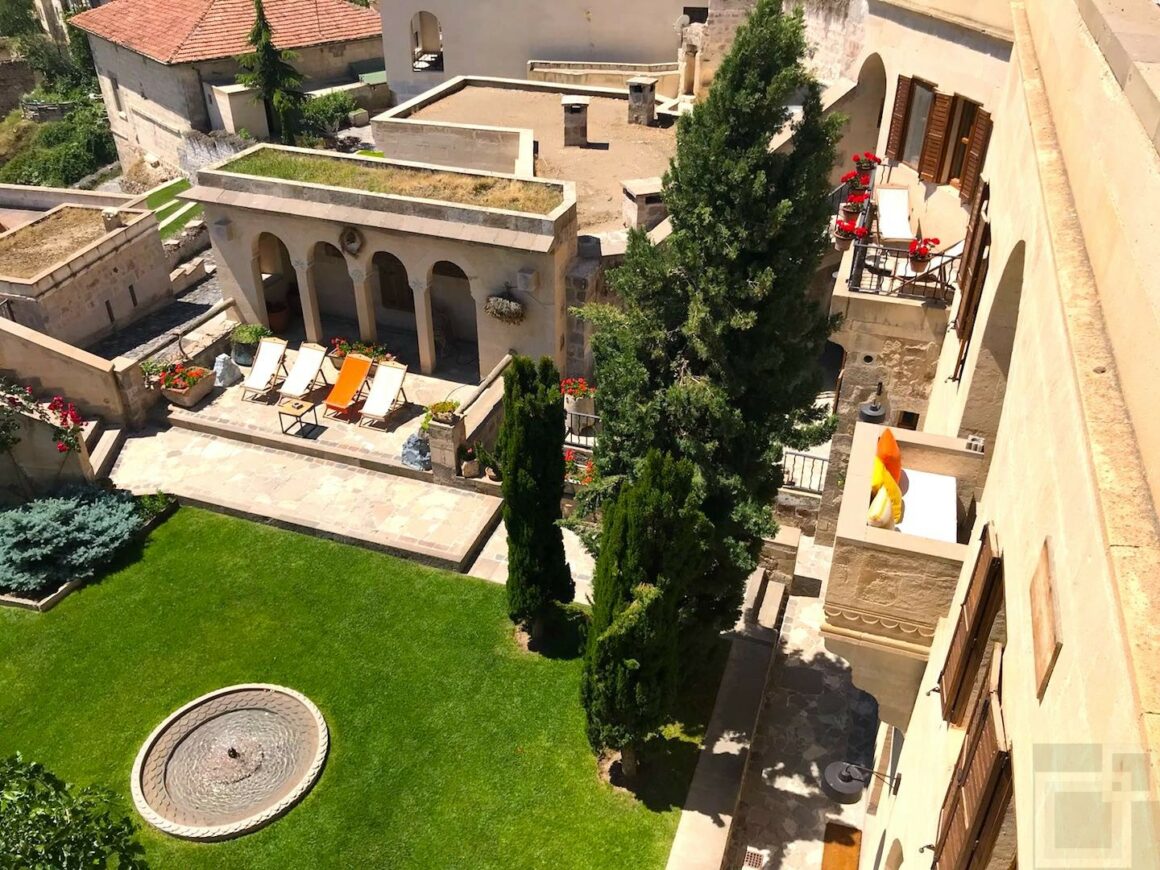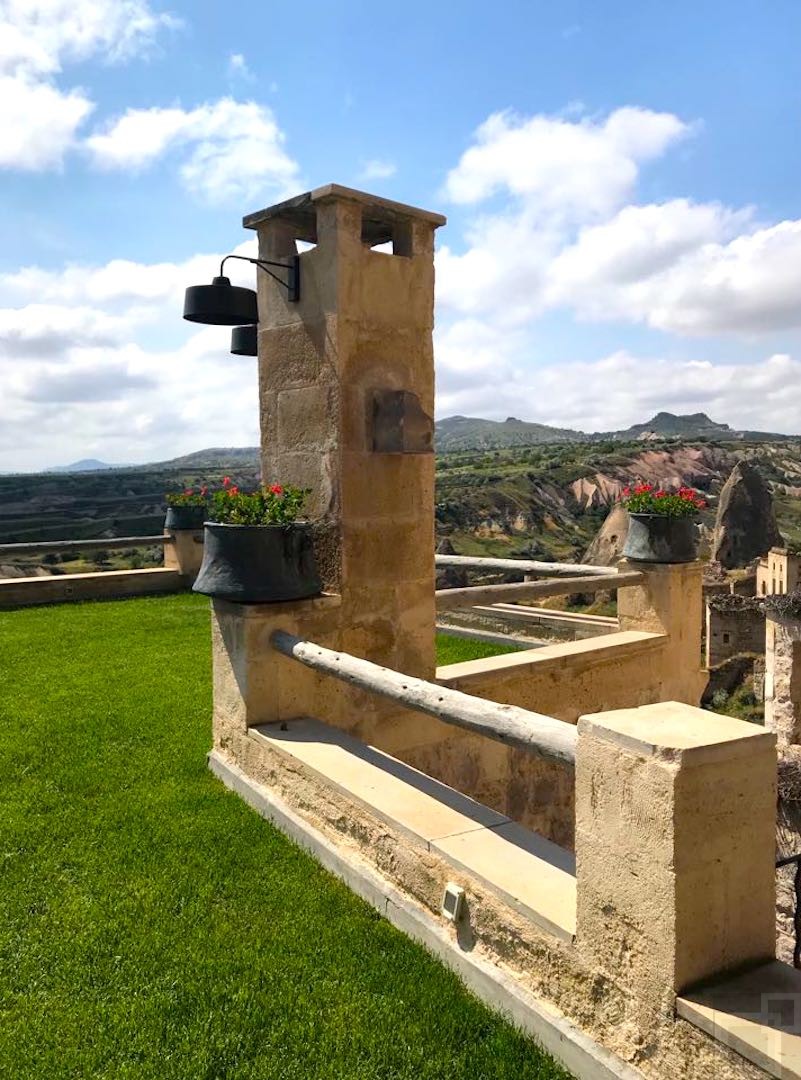 The hotel
A modern, luxurious reminiscence of the Bronze Age cave dwellings of displaced Christians and rock churches, which can be visited not far from the hotel, is the

Argos

. It was built on the foundations of the ancient monastery of Uchisar.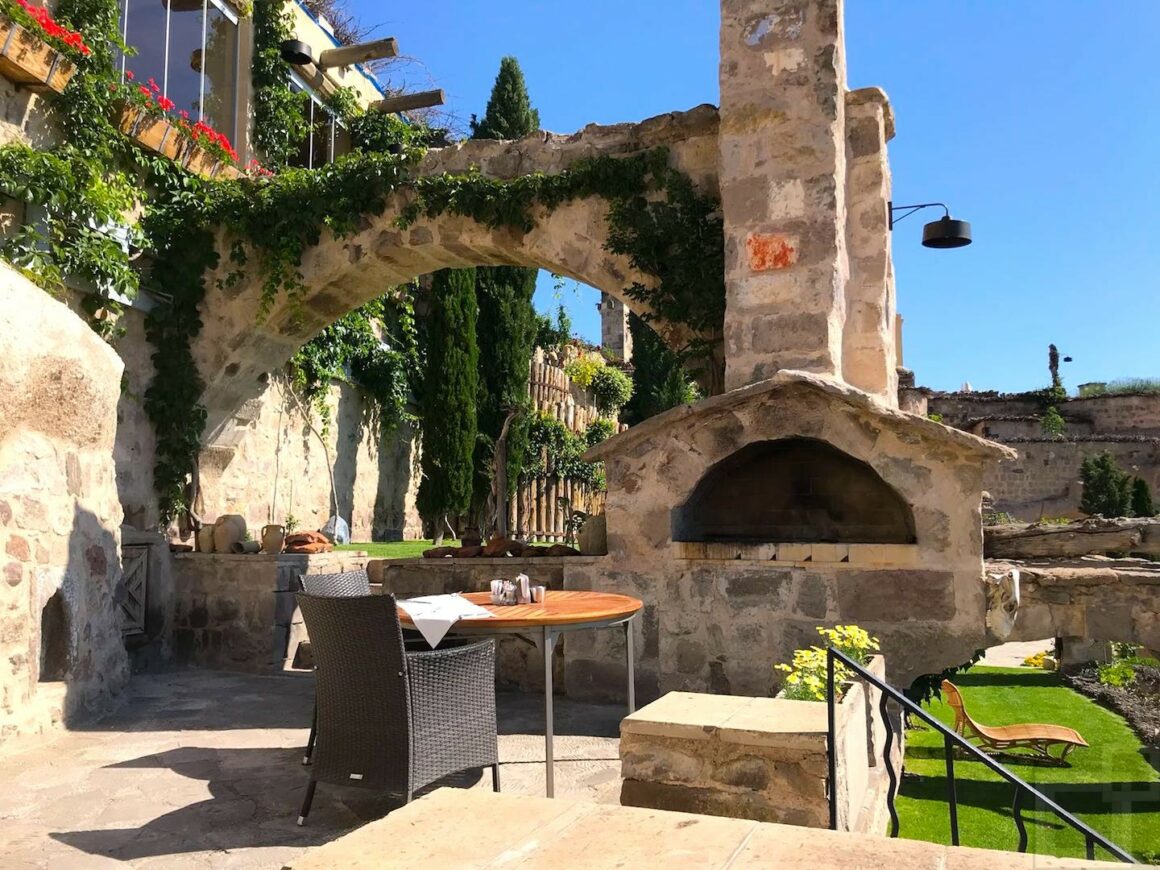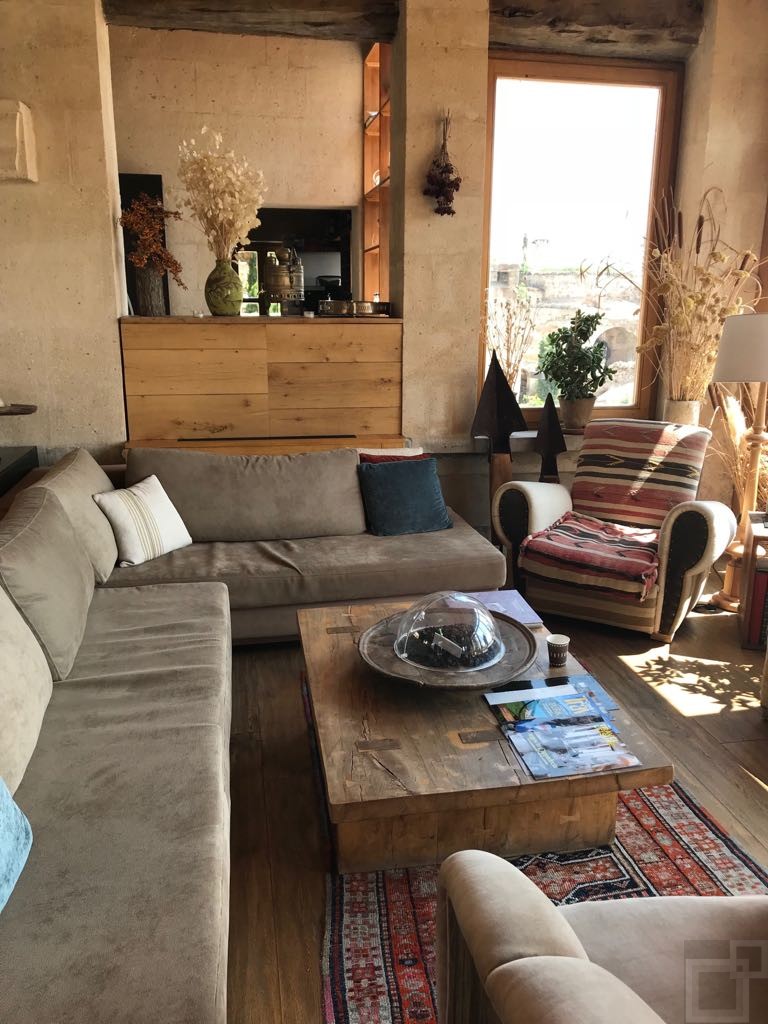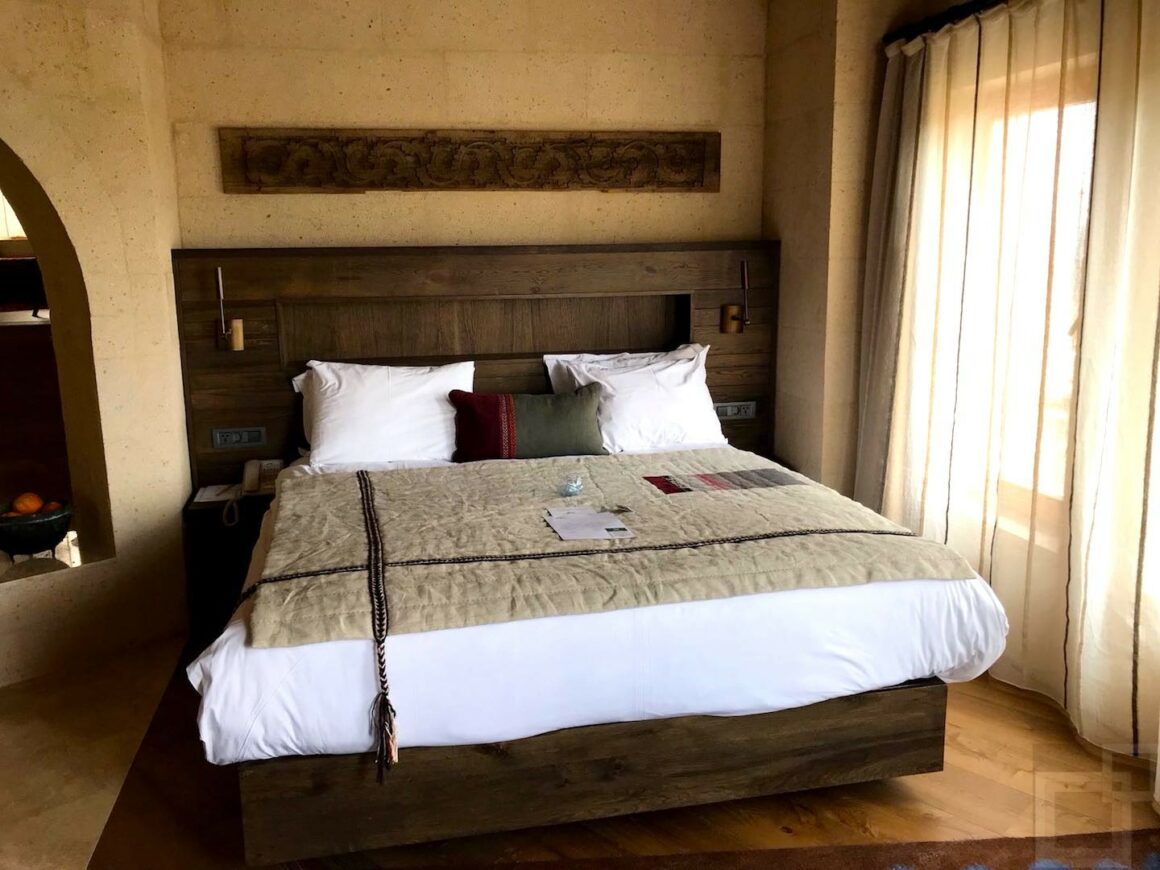 But don't worry. There is no shortage of luxury and comfort in this lovingly designed retreat. The mix of local stone, antique iron and wood ornaments and modern designer furniture and lighting is charming. State-of-the-art bathrooms and showers, as well as comfortable velvet-covered sofas and kilims round off the authentic and very cozy ambience.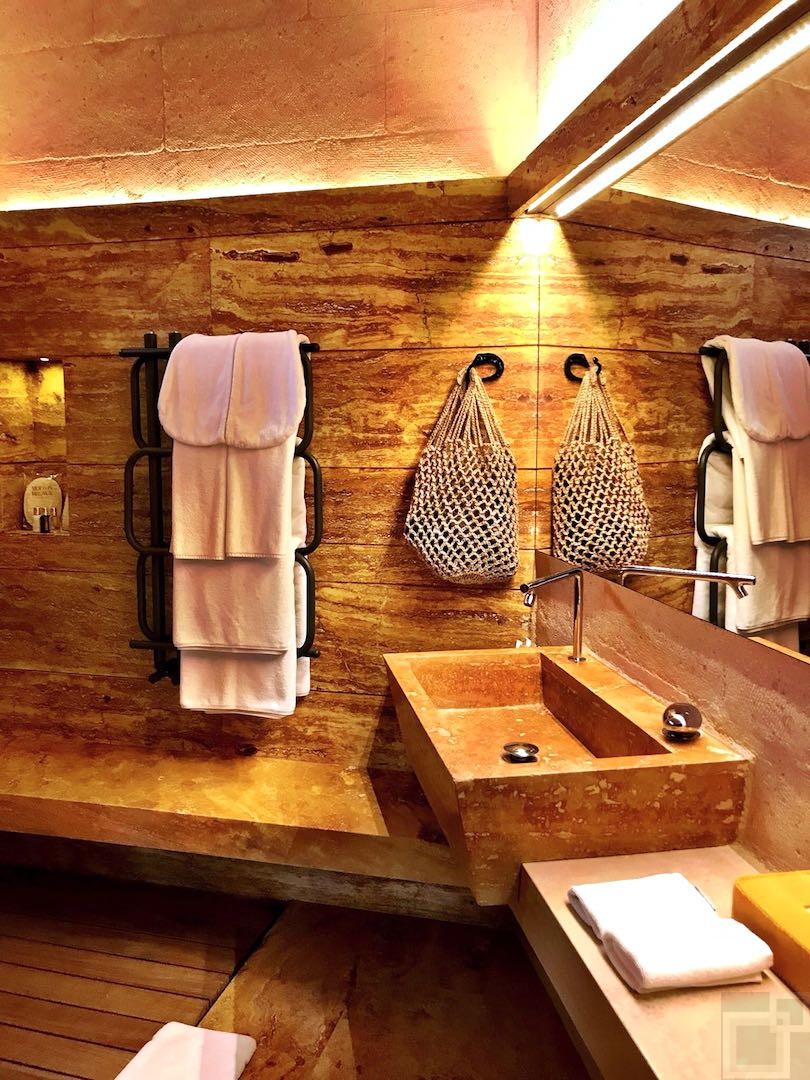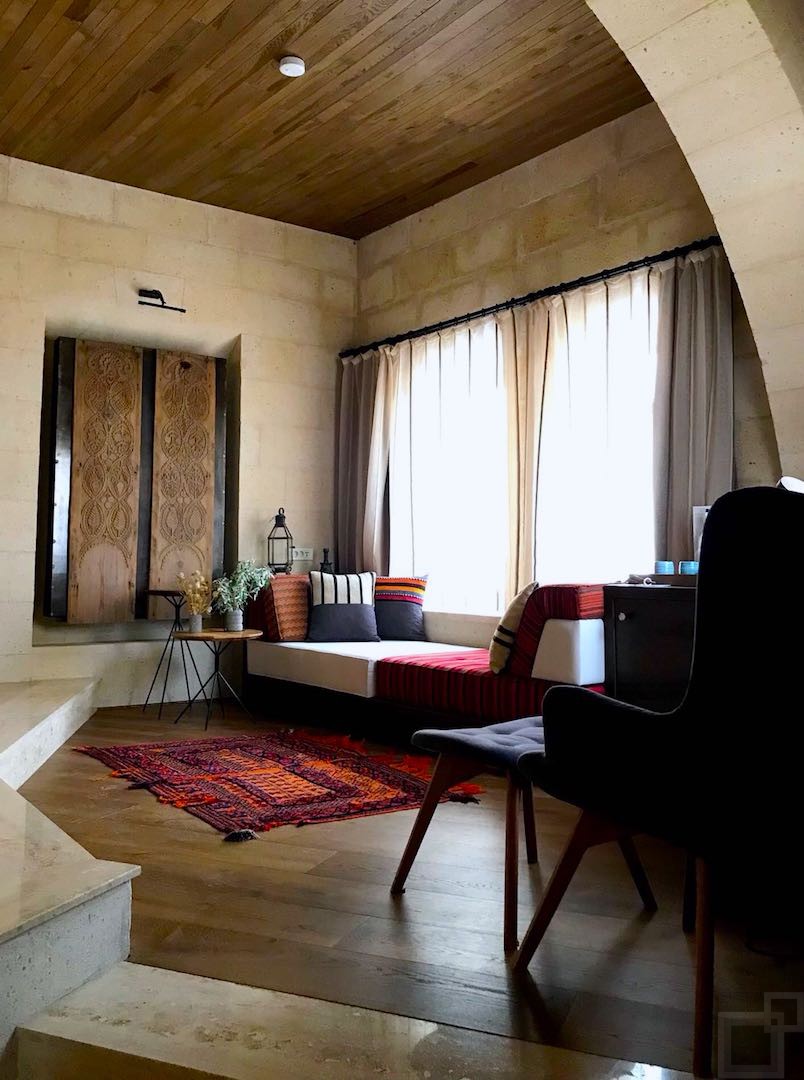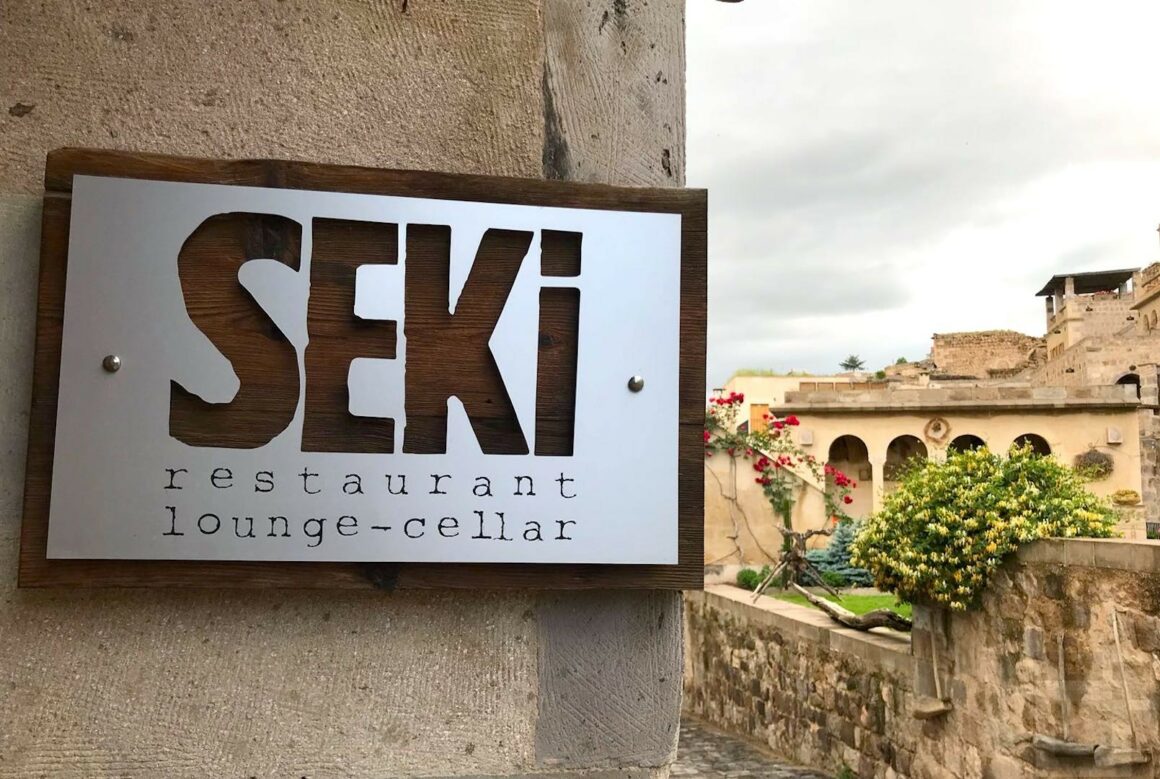 Culinary
From farm to table. Only fresh and local food and ingredients are used in the restaurant Seki on the table. Modern preparation methods give a new twist to traditional Turkish dishes, such as the fresh herb salad, the beef fillet marinated with fenugreek or the baked pumpkin dessert with walnut and tahini.
The local wines are also an experience! The company's own Argos estate produces outstanding red wines from the Kalecik Karasi and Syrah grapes. Be sure to try it!!! If that's not enough, you'll find a drop in the winding wine cellar with over 30,000 bottles.
Murmelz Vote
Cappadocia is a must-see! If you are not afraid of heights, you should take a hot air balloon ride over the spectacular fairytale landscape; the underground cave cities and rock churches are mystical. The Argos is a place to pause and come to rest. With a lot of charm, casual understatement, the finest delights and at the highest level. Murmelz loves.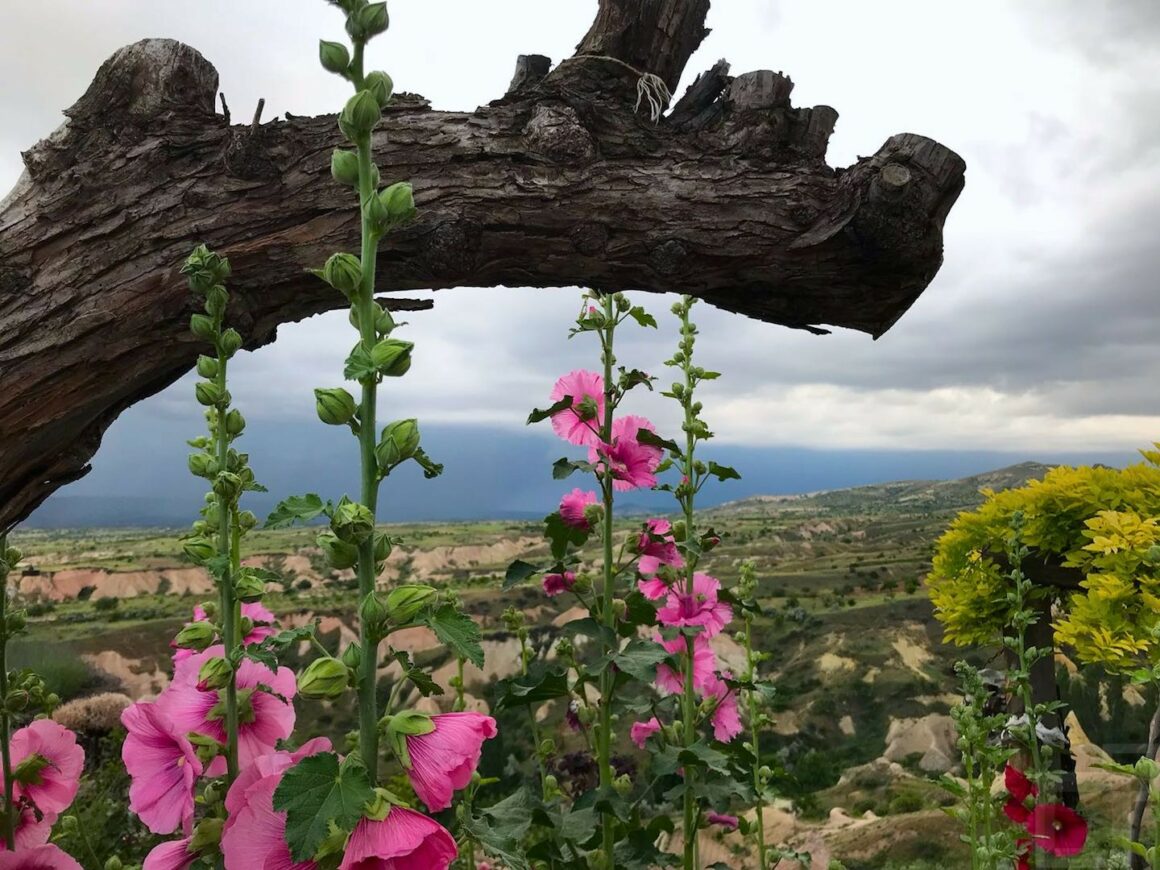 ARGOS
Argos Turizm ve Yatırım Tic. A.Ş.
Uçhisar 50240 Kayabaşı Street No:23 | Nevşehir, Türkiye
+90 384 219 31 30 |
aic@argosincappadocia.com