In the heart of Prague's nightlife district in Petrská Street in Nové Město (New Town), you will find what is known as the
bib gourmand
-awarded restaurant

Sansho

. Since 2011, the much-traveled Brit Paul Day has been celebrating his vision of pan-Asian nose-to-tail cuisine here, combined with a clear commitment to local producers. Asian casual fine dining.
The restaurant
The restaurant is bright, light and friendly. White walls, lofty aluminum lamps and heavy oak tables, chairs and benches create a clean style. In combination with the old Bohemian decorations on the plates, Sansho becomes a hip
place to be
. Many international guests, expats and the chic Prague bohemians like to eat here and sometimes share a larger
community table
. The atmosphere is correspondingly relaxed and cosmopolitan.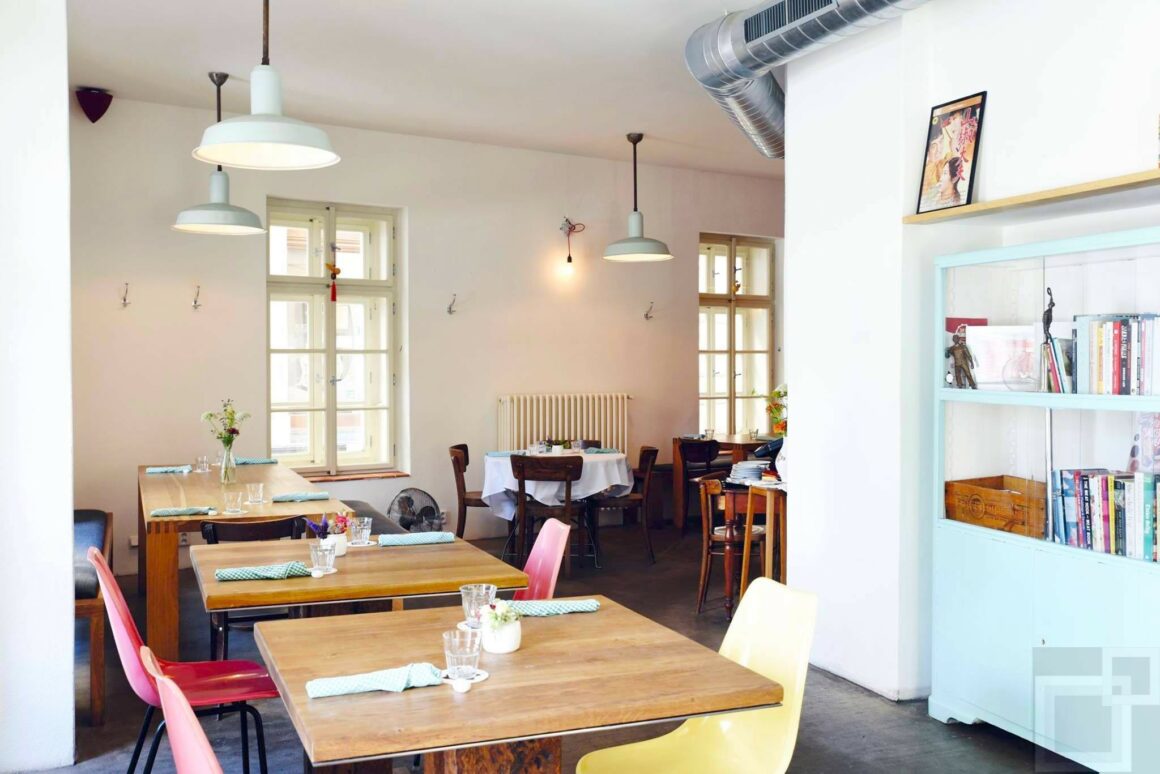 Food and drink
At Sansho , the focus is on the essentials: the food. The view over the pass into the kitchen is open, individual chefs visit the tables time and again and charmingly explain the different courses of the surprise menu. While at lunchtime various dishes
à la carte
can be ordered at lunchtime, the kitchen offers a best-of surprise menu with six courses for a fair €36 – €48 per person in the evening. The small but excellent drinks menu includes cocktails, local craft beers and Czech and international wines. The service is friendly, fast and international.
We tried: the
Cereal Salmon Sahimi
, slightly smoky, which rounded off the taste of the rather fatty salmon, seasoned with red peppercorns, sesame, soy, ginger, lemon zest and chives. A straightforward, beautiful introduction. Then a first highlight:
Mussels Chili Jam Coconut
, small mussels in a creamy coconut milk spiced up with chili jam, coriander and lemongrass. Sweetness and spiciness perfectly balanced, sensational in combination with the mussels. The
octopus satay
was served as a kind of creamy curry. Peanut, chili, pak choi, potatoes, cucumber (!) as well as onions and spring onions surrounded grilled pieces of squid. Unfortunately, the many onions dominated the taste of the other ingredients somewhat.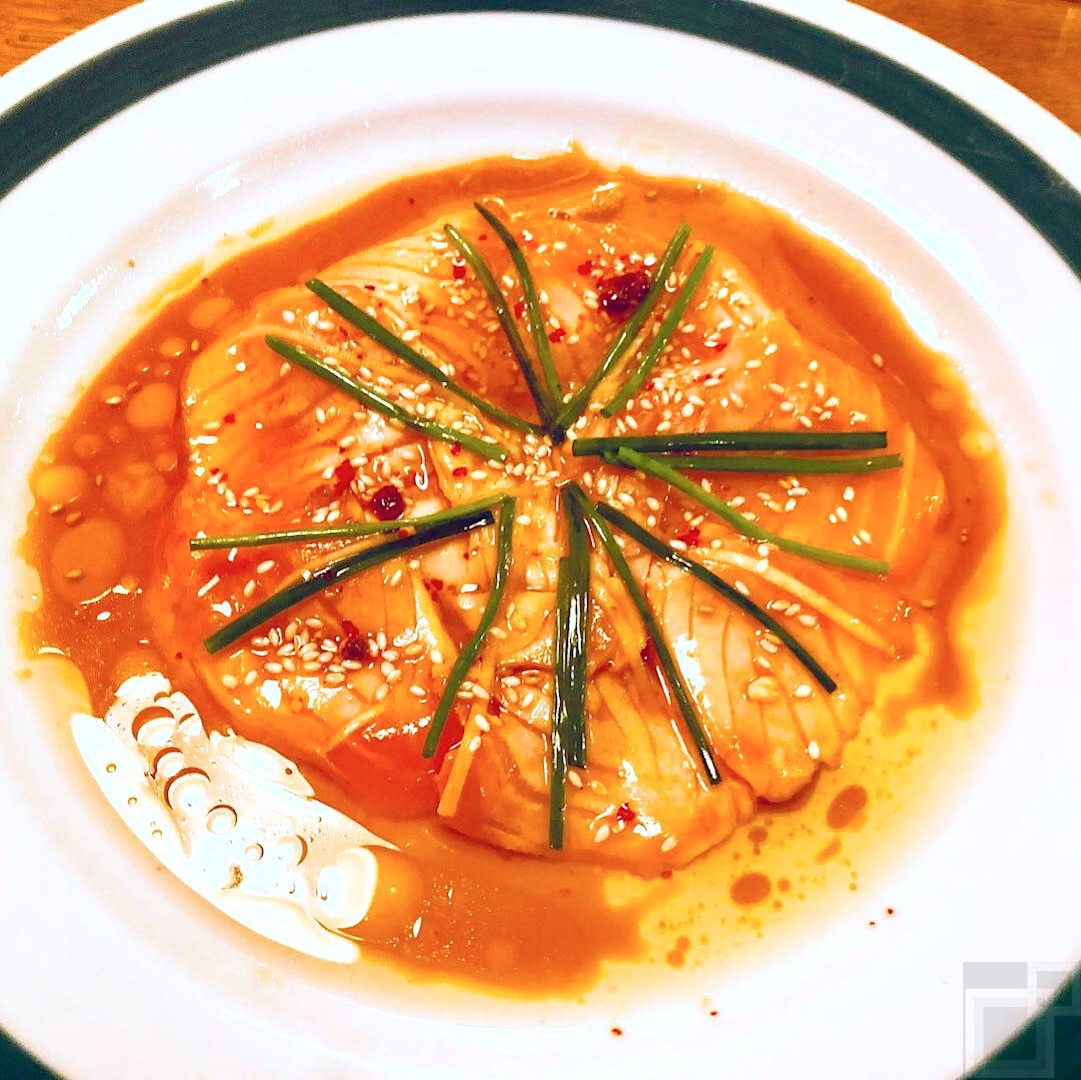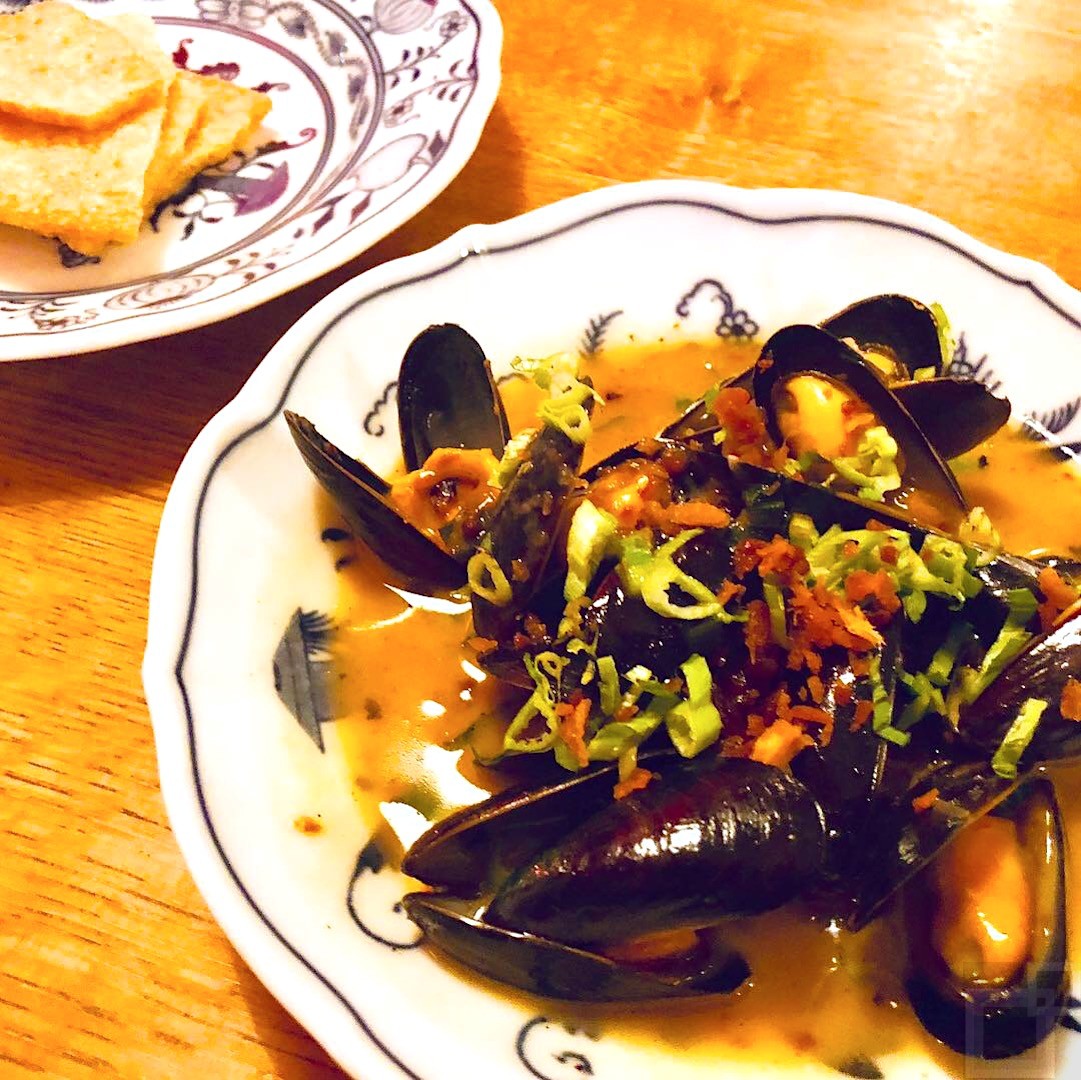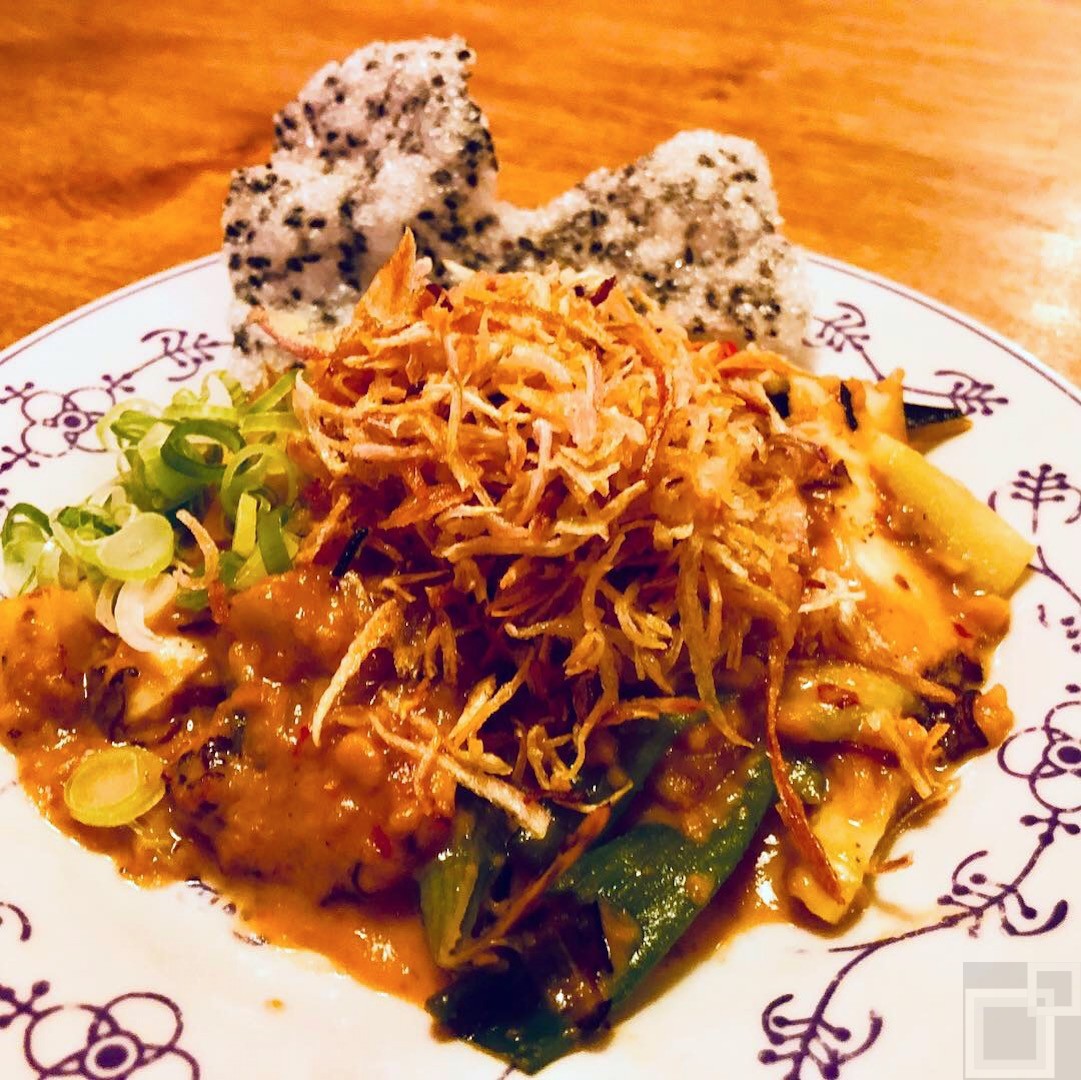 The fourth dish is another highlight: slow-cooked pork belly with a 3-pepper hoisin sauce and winter broccoli. Tasty, full-bodied – a feel-good winter dish! We could have ordered a second portion of this.
Followed by the Soft Shell Crab Slider, a crispy piece of crab with yuzu chili mayonnaise, either in a mini roll or gluten-free on a salad. A simple dish – but mega tasty.
Finally, the main course: duck curry with jackfruit and onion, Thai basil and cumin. Served with Brussels sprout leaves, chili jam, rice and prawn crackers. All in all, a fruity and spicy pleasure with Indian hints. Not heavy at all, but warming from the inside.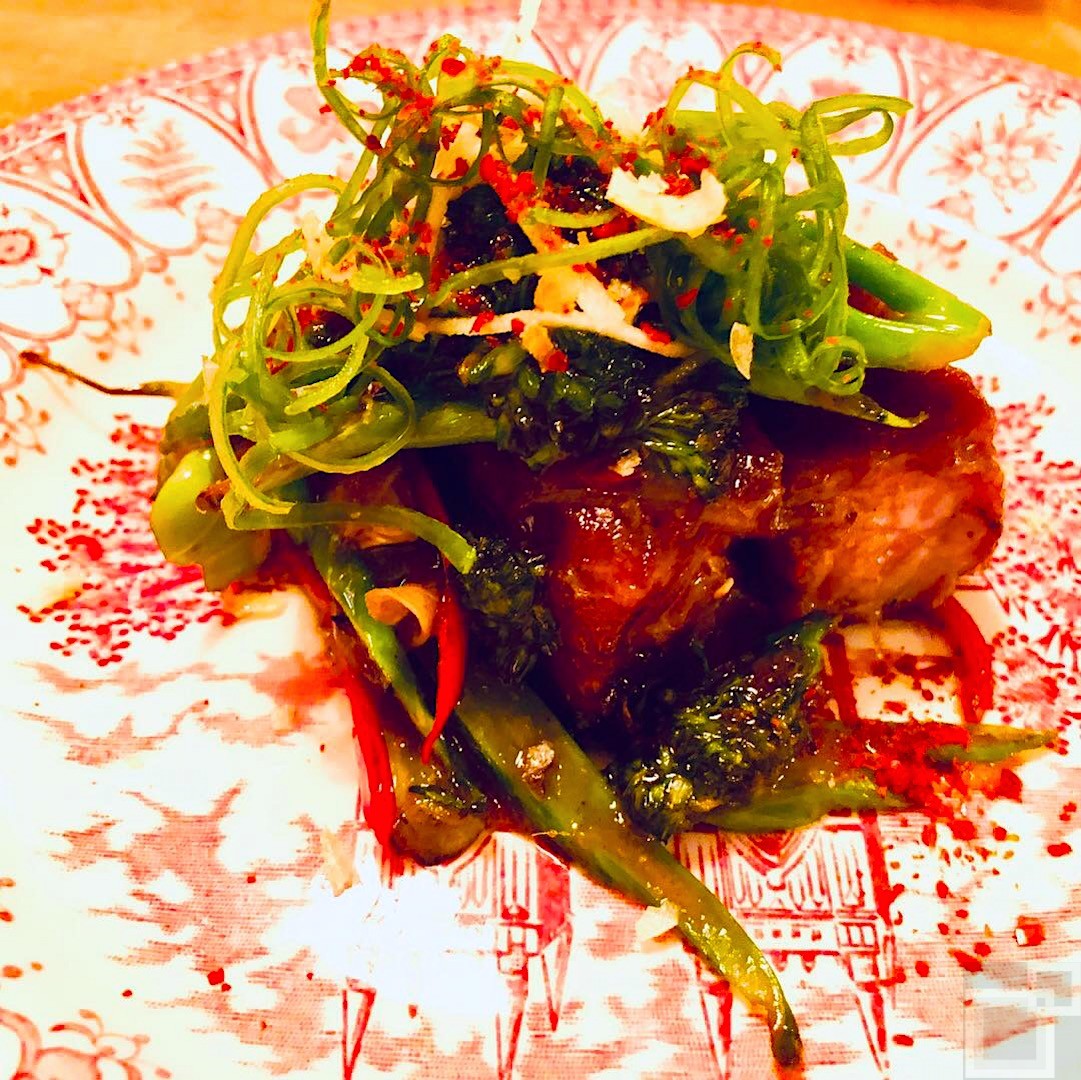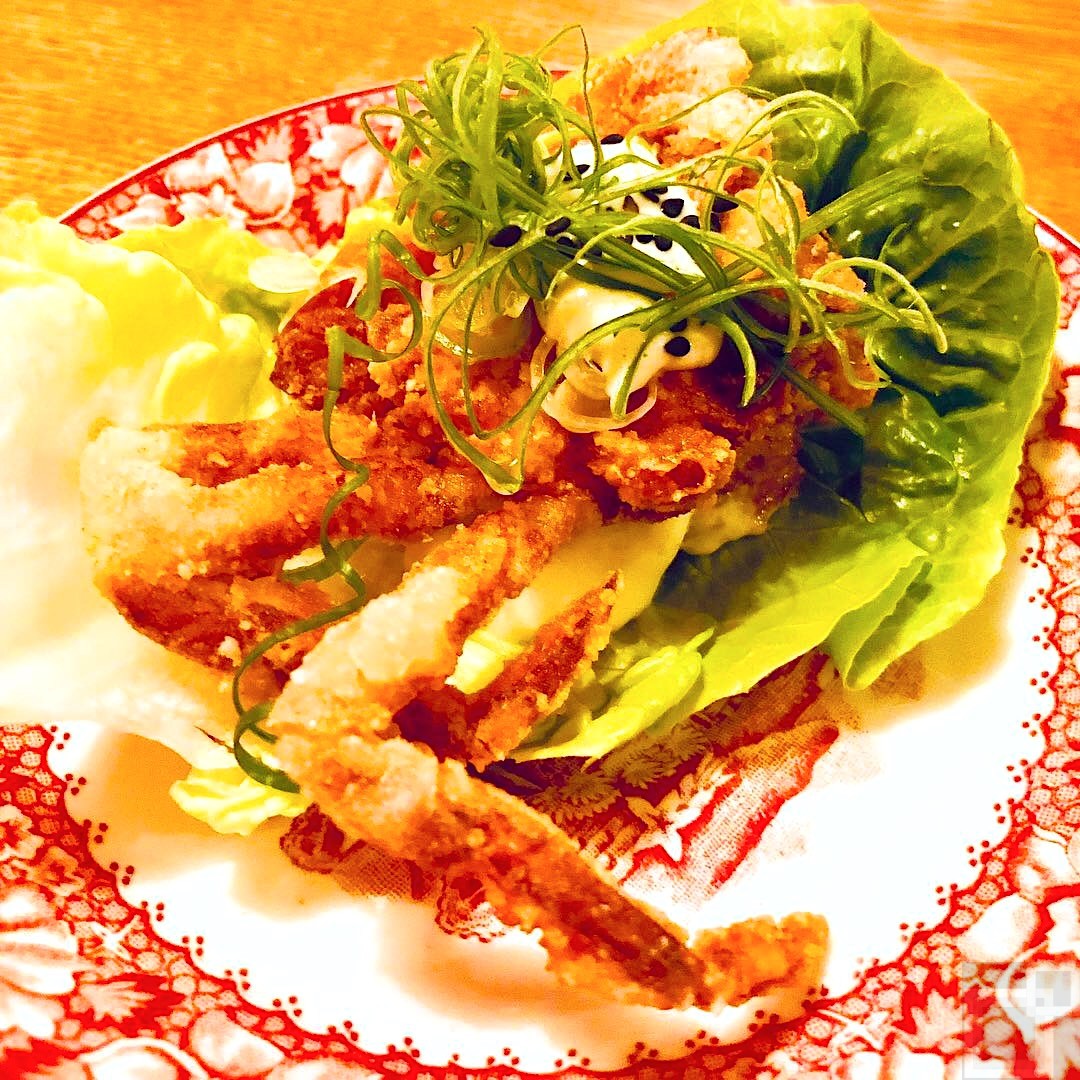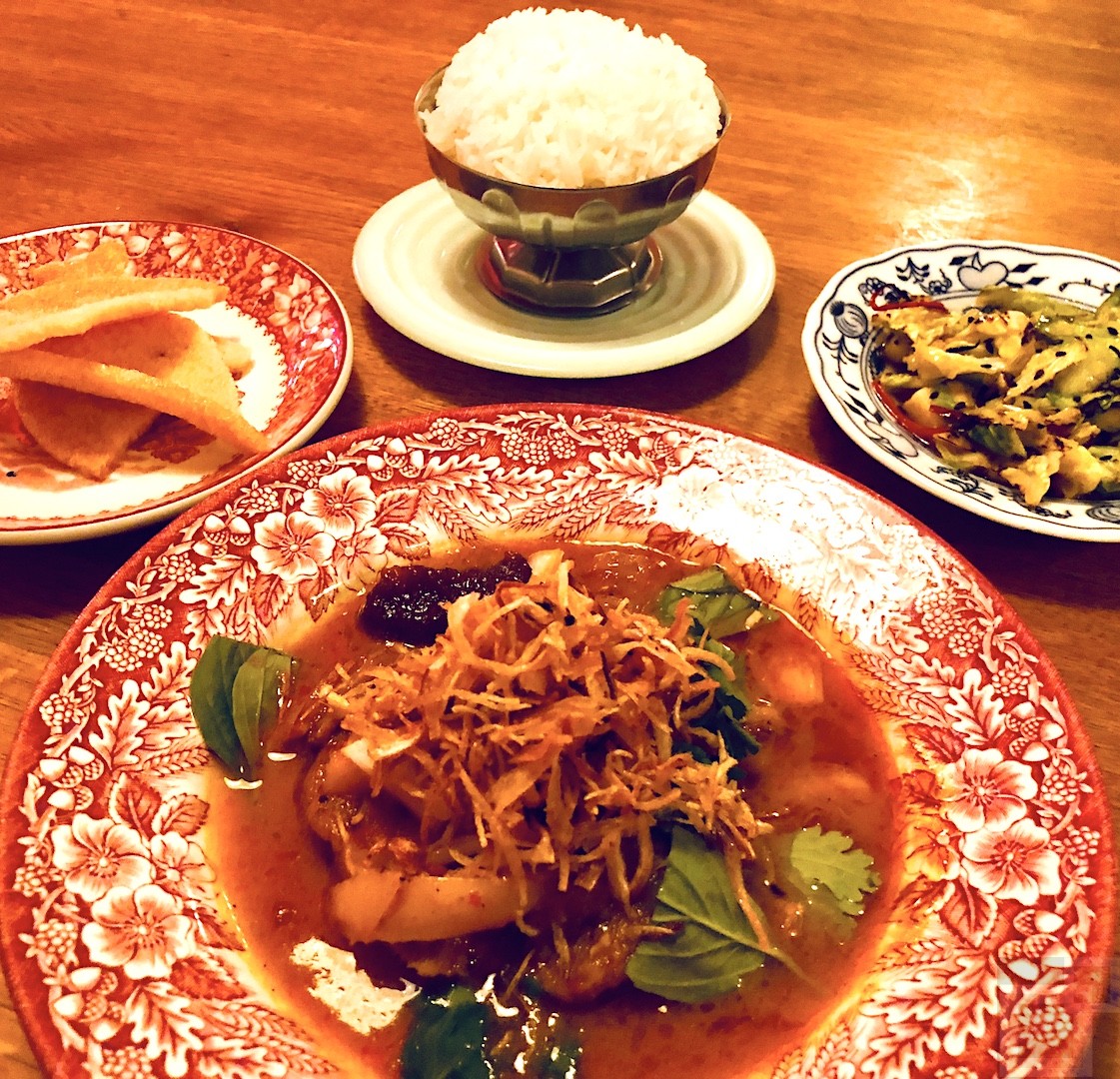 We had to do without dessert for capacity reasons. We'll make up for it on our next visit.
Murmelz likes.
SANSHO
Petrská 25 | CZ-110 00 Praha
+420 739 592 336 |

sansho.cz


Opening hours:
Lunch: Tuesday to Friday from 11:30 am to 2 pm
Dinner: Tuesday to Saturday from 6 pm to 11 pm
Closed on Sunday and Monday.