Rheingau Gourmet & Wine Festival 2023
The world elite of gastronomy will meet at the 26th Rheingau Gourmet & Wine Festival from February 23 to March 12, 2023 in Eltville. Over 60 events take place during the 18 days of the festival, which not only focus on international star gastronomy and rare wines, but also provide an introduction to the gourmet world.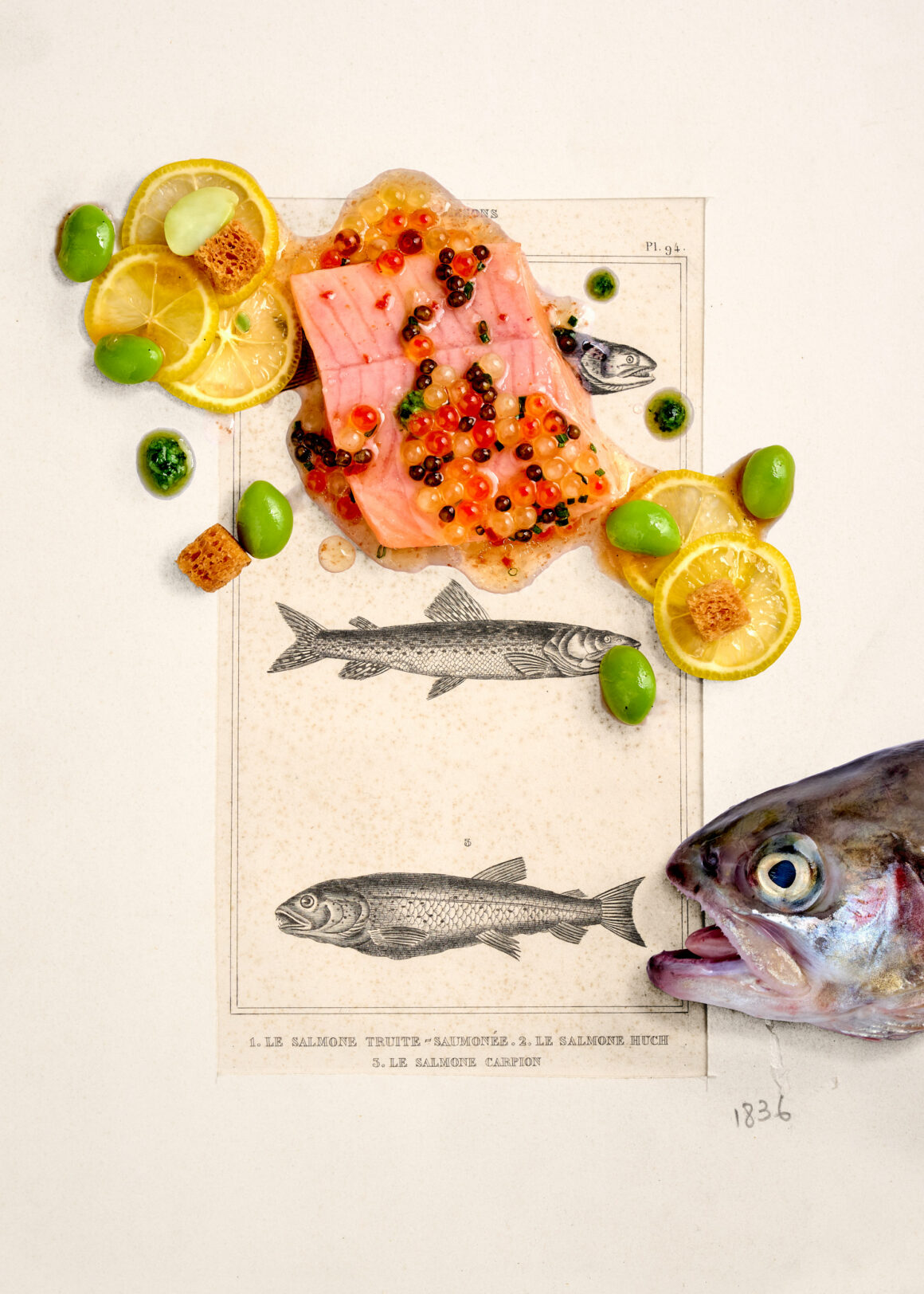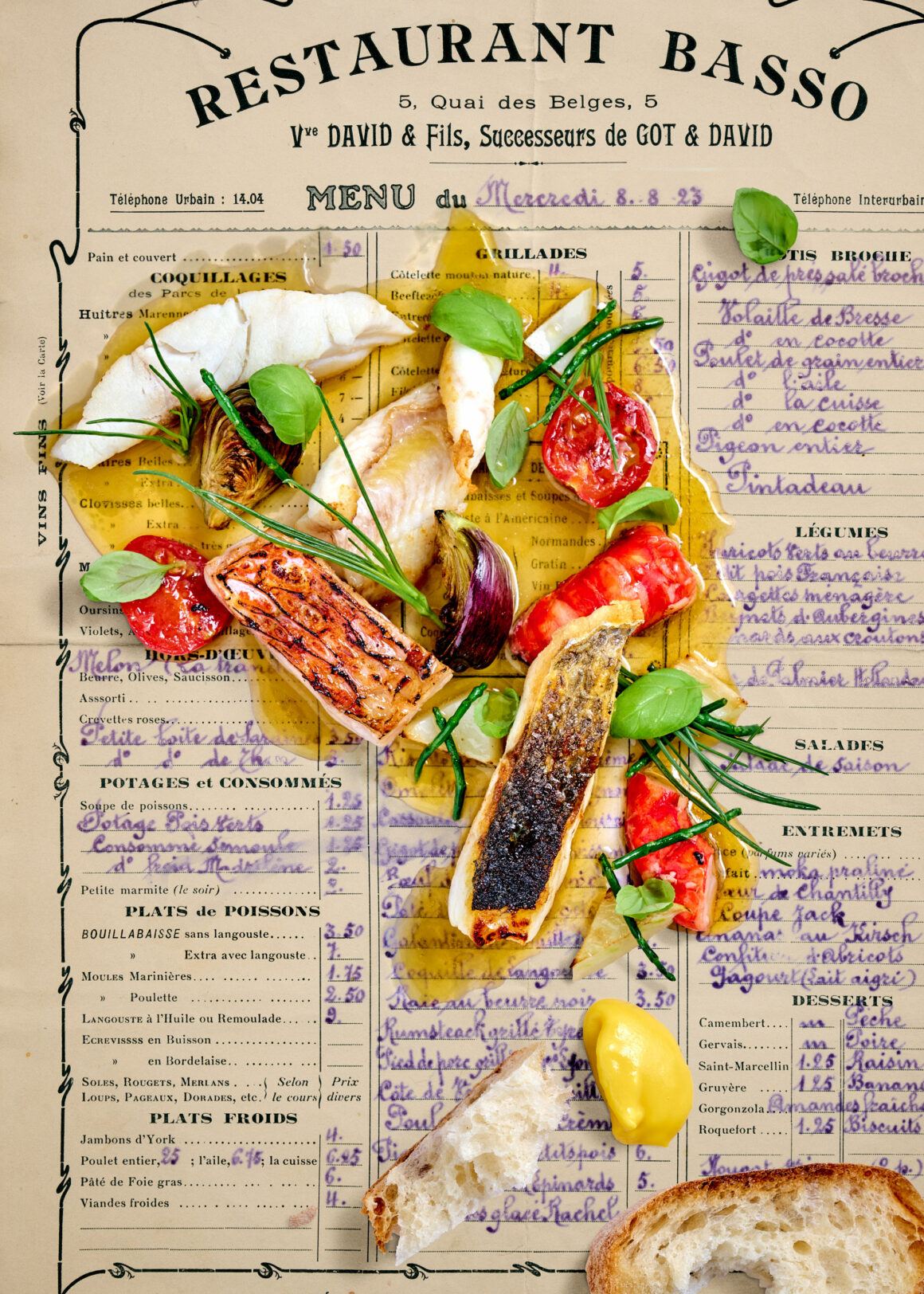 Culinary Timepieces
Annette Sandner also presents a new series of her culinary timepieces at the Rheingau Gourmet & Wine Festival
culinary timepieces
: wine motifs that focus on historical Rheingau wine lists and labels.
Her works of art thus meet the location of the event: the Hotel Kronenschlösschen with its long wine tradition.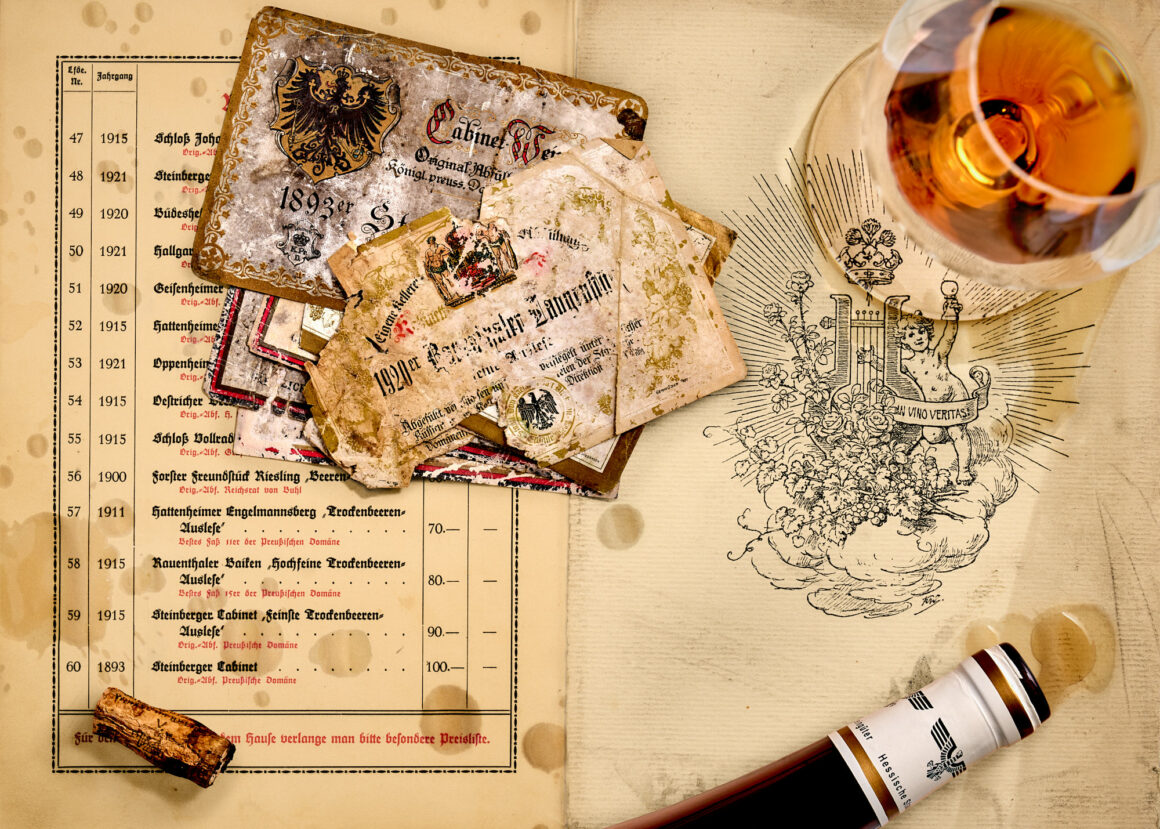 In her photography studio in Munich, Annette Sandner, a food photographer who works closely with top chefs, combines these historical prints with contemporary interpretations of dishes and fresh ingredients.
The motifs for the
culinary timepieces
are created in collaboration with people who understand their craft brilliantly – and appreciate the beauty of classic cuisine.

"This is how they come back to life and can remind us of their traditions"
she describes her works.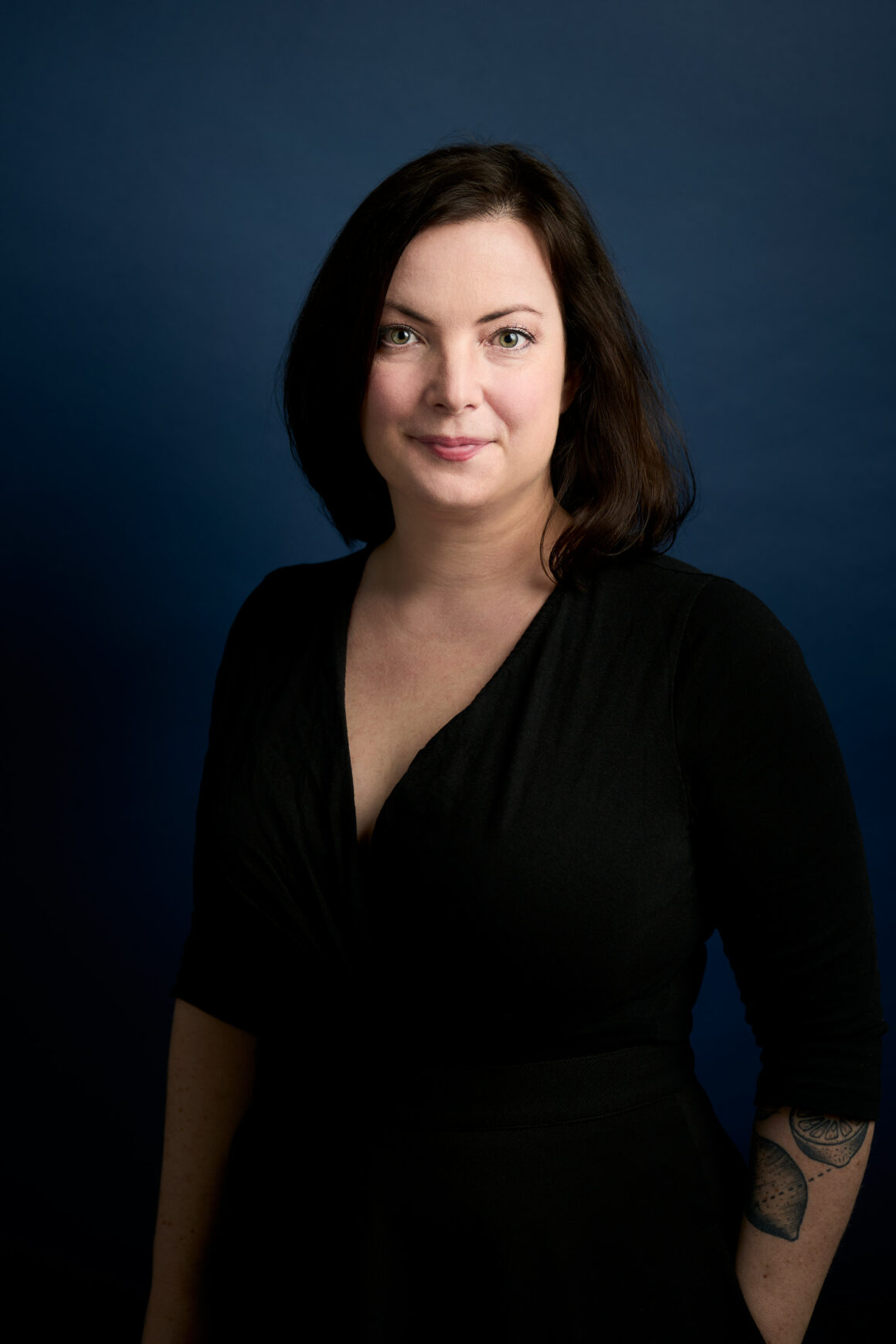 Perfect illusion
One thing is important to Annette Sandner:
"Of course, nothing happens to the historical documents during these shoots; they are kept like treasures, free of grease stains and sauces, for decades to come. The process that each "culinary timepiece" goes through after the photo shoot is complex and time-consuming in post-production. The result is perfect illusions that are nevertheless originals."
A selection of the individual motifs is now available in strictly limited numbers as high-quality framed art prints in various formats.
Culinary Timepieces ╳ Rheingau Gourmet & Wine Festival
February 23 to March 12, 2023
More information on:
www.rheingau-gourmet-festival.de
---
Editorial contribution | Free advertising