Dublin, the capital of Ireland, is located on the east coast of the evergreen island at the mouth of the River Liffey. Ireland is known as a paradise for nature and outdoor fans as well as passionate golfers – but Dublin is so much more: for example, the home of famous musicians, above all Bono or Sinead O'Connor, groups such as Boyzone or Westlife as well as all kinds of Irish folk bands that bring the special Irish attitude to life in the cozy pubs with a glass of Guinness or Irish whiskey.
Alongside music, Dublin is considered the cradle of countless writers, all of whom have achieved world fame: James Joyce, George Bernhard Shaw, Oscar Wilde and Bram Stoker all wrote their stories here and created characters that still move us today – a poetic heritage that Dubliners are rightly proud of and which we place at the heart of our Murmelz Travel Package! Naturally flanked by a luxurious hotel, the
Conrad Dublin
, tailor-made tours and hand-picked restaurants: Dublin also has a lot to offer when it comes to cuisine.
Our Travel Package
Together with our hand-picked partners, we have put together this special travel package with 2 or 3 overnight stays for you. Please make an appointment so that this trip can be tailored to your individual wishes!
Day 1: Arrival
Welcome to Dublin! Your personal chauffeur will be waiting for you at the airport in a climate-friendly Tesla to take you to your hotel, the
Conrad Dublin
.
Please note: Your individual journey to Dublin is not yet included in the package. We will of course be happy to book your flights or private jet for you.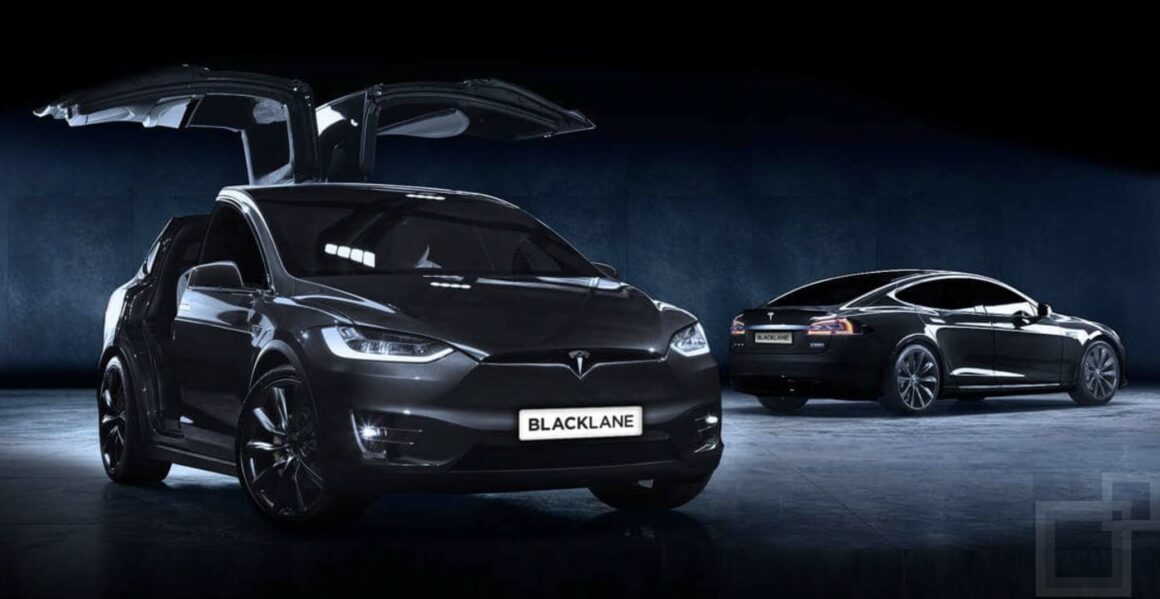 Your hotel
The Conrad Dublin is located opposite the gardens of St. Stephen's Green, one of the city's great green spaces, and overlooks the majestic National Concert Hall.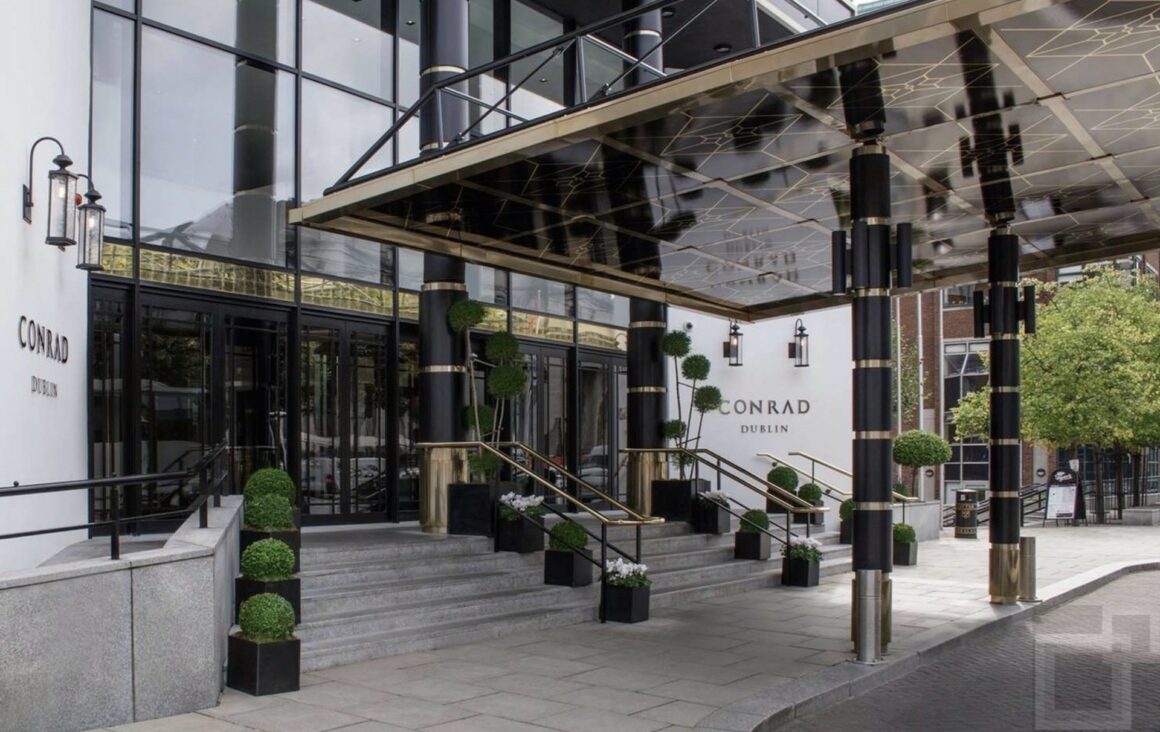 Amidst cobbled alleyways, hidden squares and winding streets, it offers the perfect location to explore this truly unusual city. We chose this hotel because it combines tradition and modernity, contemporary Dublin with its authentic, effortlessly stylish flair and exciting history.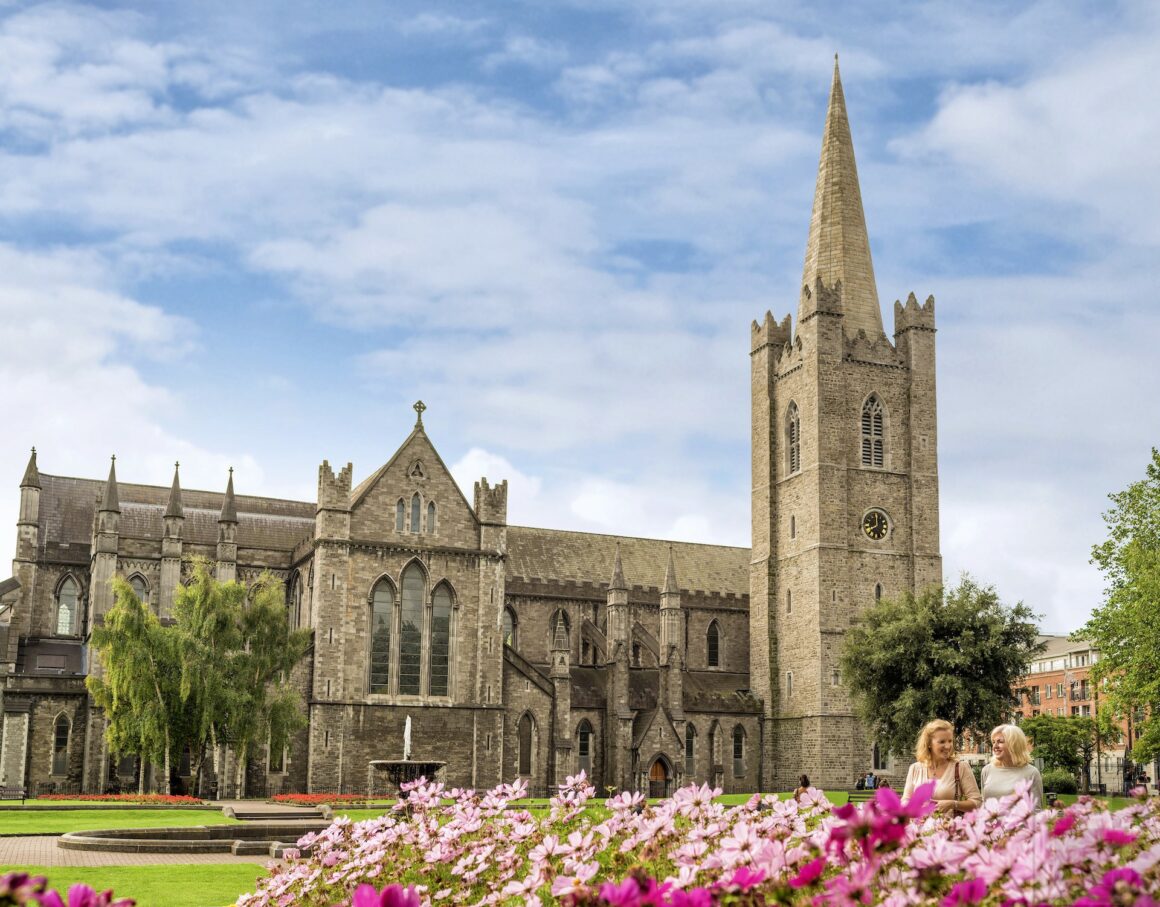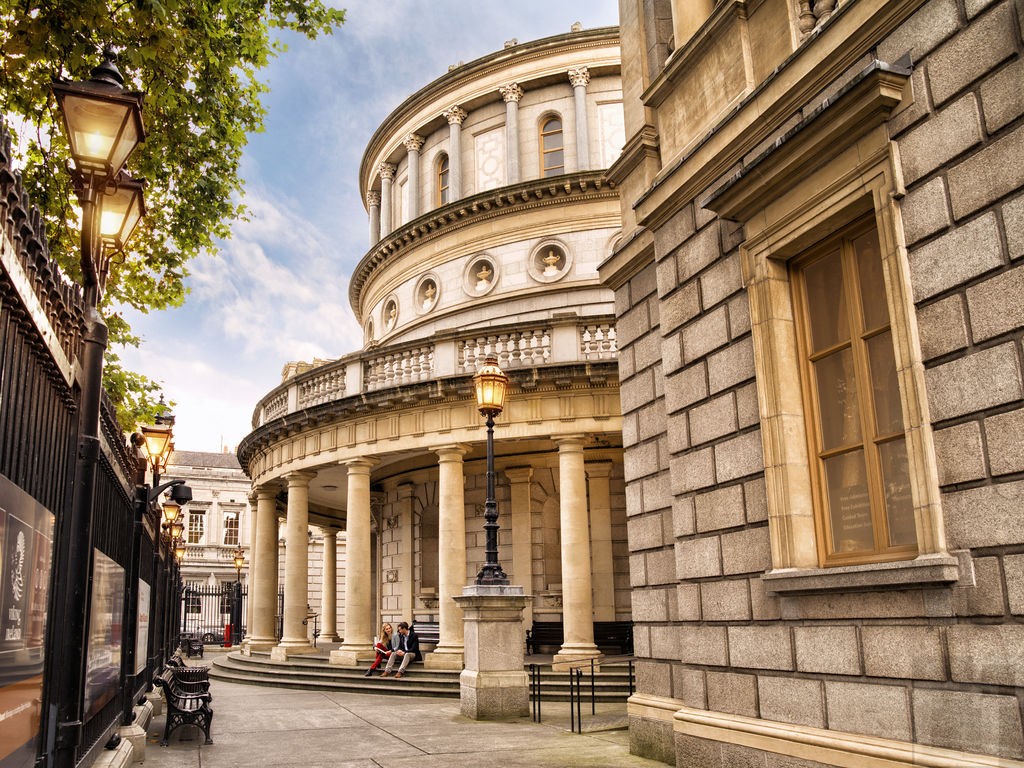 Your Premier room with king-size bed and balcony
34 m²/366 ft², private balcony, high ceilings, 48 inch LED TV.
This Premier room with king-size bed features elegant wooden floors, oak details, particularly high ceilings and typical regional accents such as selected Irish art objects. Enjoy a truly majestic view of the hotel's inner courtyard from the furnished private balcony. The balcony is accessible from the room and is furnished with two comfortable chairs and a table. The room offers state-of-the-art technology, including a 48-inch LED TV with premium channels, including sports, and an iHome Bluetooth docking station.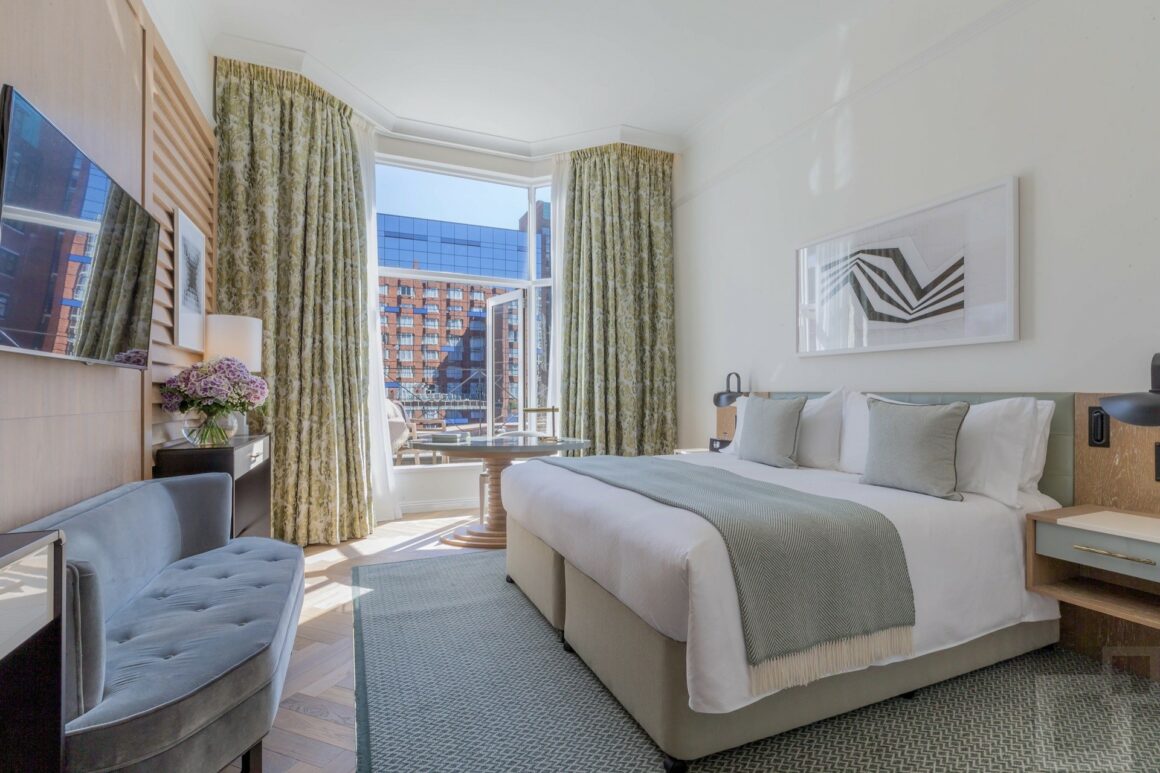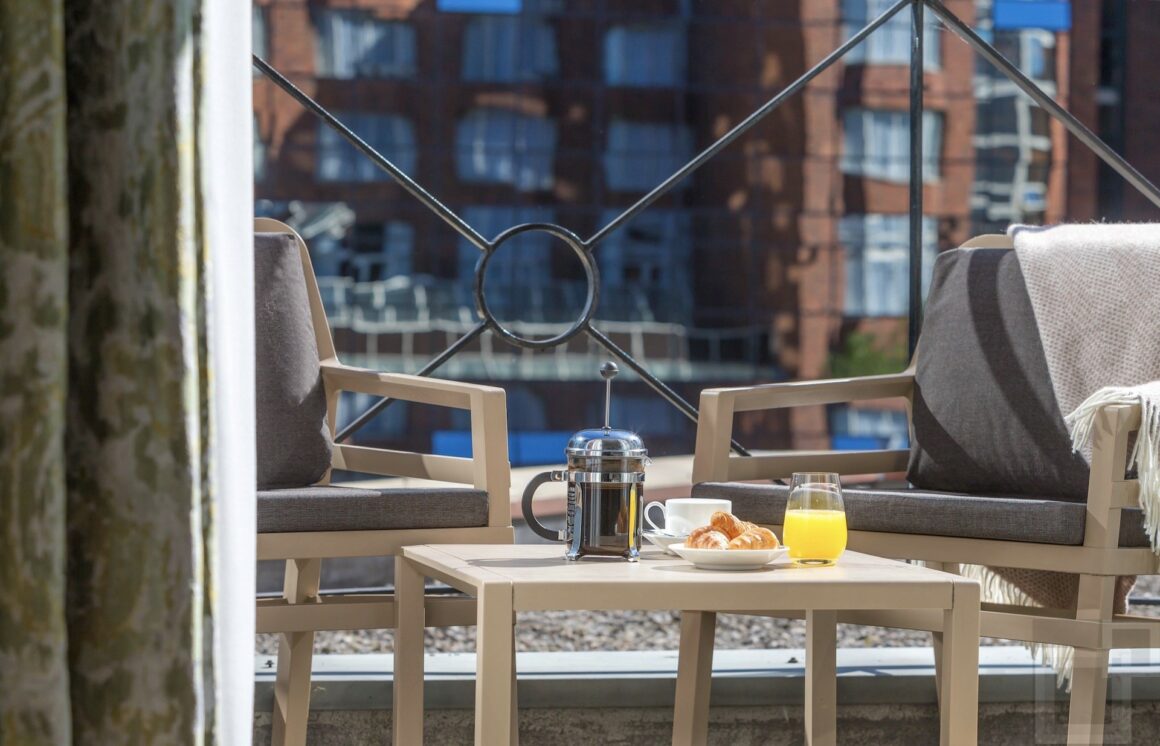 Free mineral water, bathrobes and slippers are of course available in your room. Before you go to bed, remember to give your shoes to the free shoe cleaning service.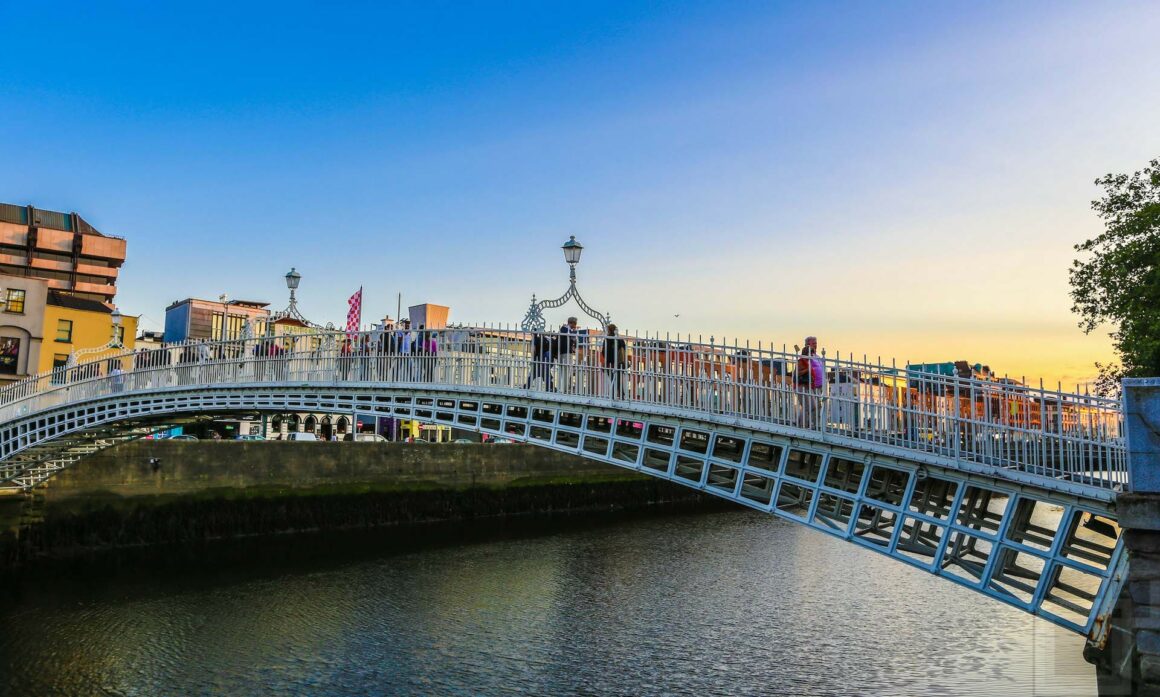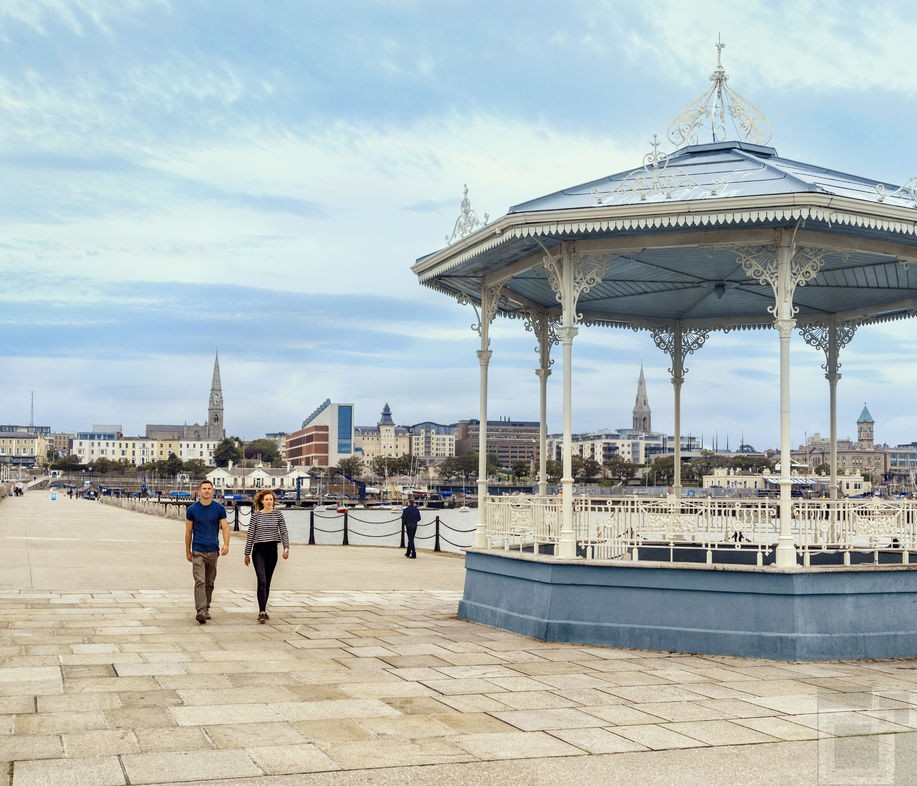 On the evening of your arrival day, we have reserved a table for you in a restaurant of your choice. We recommend that you get to know modern Irish cuisine in restaurants such as the
Chapter One
,
The Winding Stair
,
L'Écrivain
or the
Dax
.
Day 2: Literary Dublin & Whiskey
After a restful night in the king-size bed (180 x 200 cm), a fresh cup of coffee from your Nespresso machine in the room will help you wake up in comfort. Afterwards, a hearty breakfast awaits you to give you a good start to the day!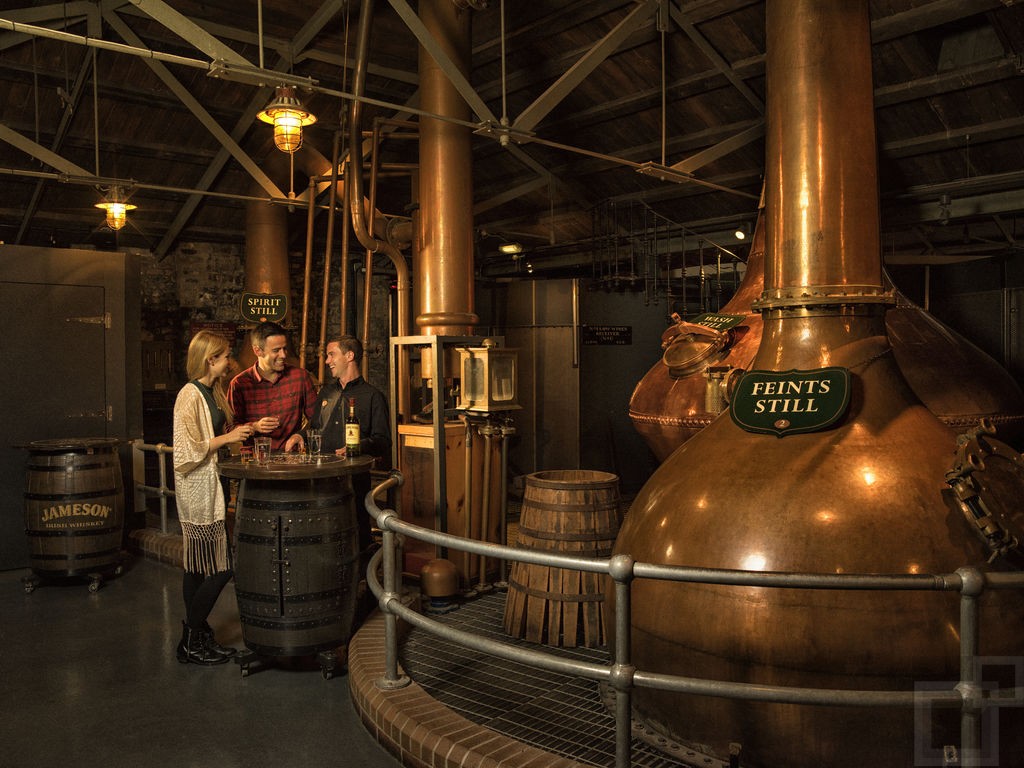 After breakfast, you will begin your literary discovery tour of the city. Dublin is home to some of the greatest writers in history and you will learn a lot about them, Dublin and Ireland.
Followed by a light lunch of your choice before you have some time to regenerate. In the afternoon we will take you to a whiskey distillery. On a public tour, you will learn all about the production of Ireland's most popular spirit and taste the liquid gold of the Emerald Isle.
For dinner, we would like to recommend a visit to a traditional Irish restaurant. Of course we are happy to take care of your reservation!
Day 3: Dublin on your own & Limerick
This day is free for you to explore at your own leisure. In the late afternoon or early evening you will meet a real poet in the bar of the Conrad Hotel, who will introduce you to the art of limerick and write a jocular poem with you or for you.
If you can only stay two nights in Dublin, the "Resident Poet" will be waiting for you after breakfast with a glass of champagne. You will receive your personal limerick as a souvenir.We will be happy to organize the dinner on this evening according to your wishes.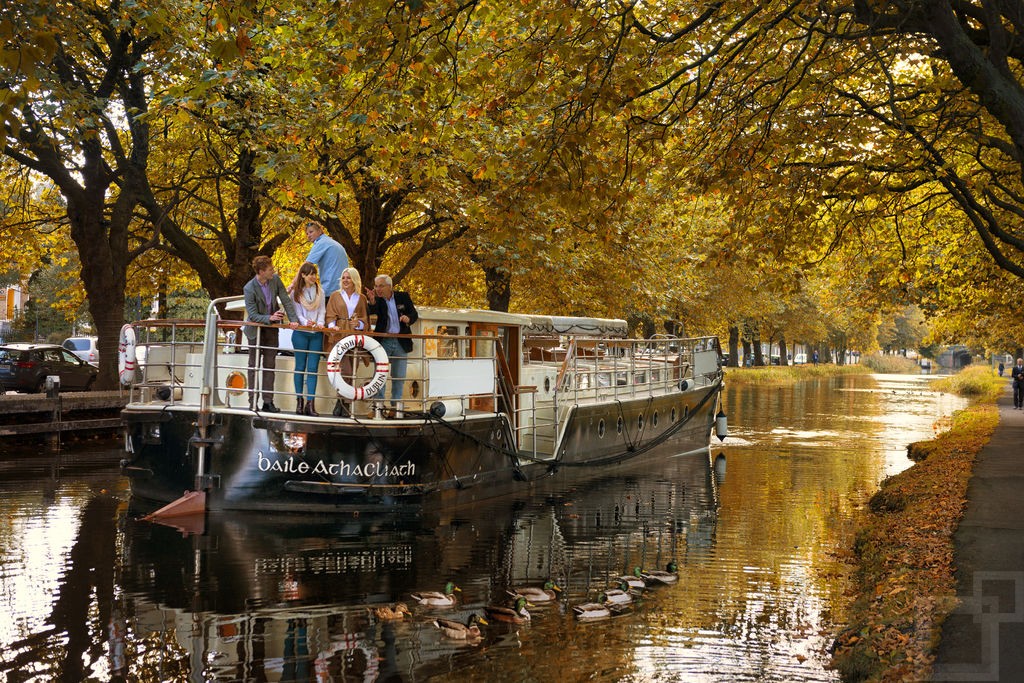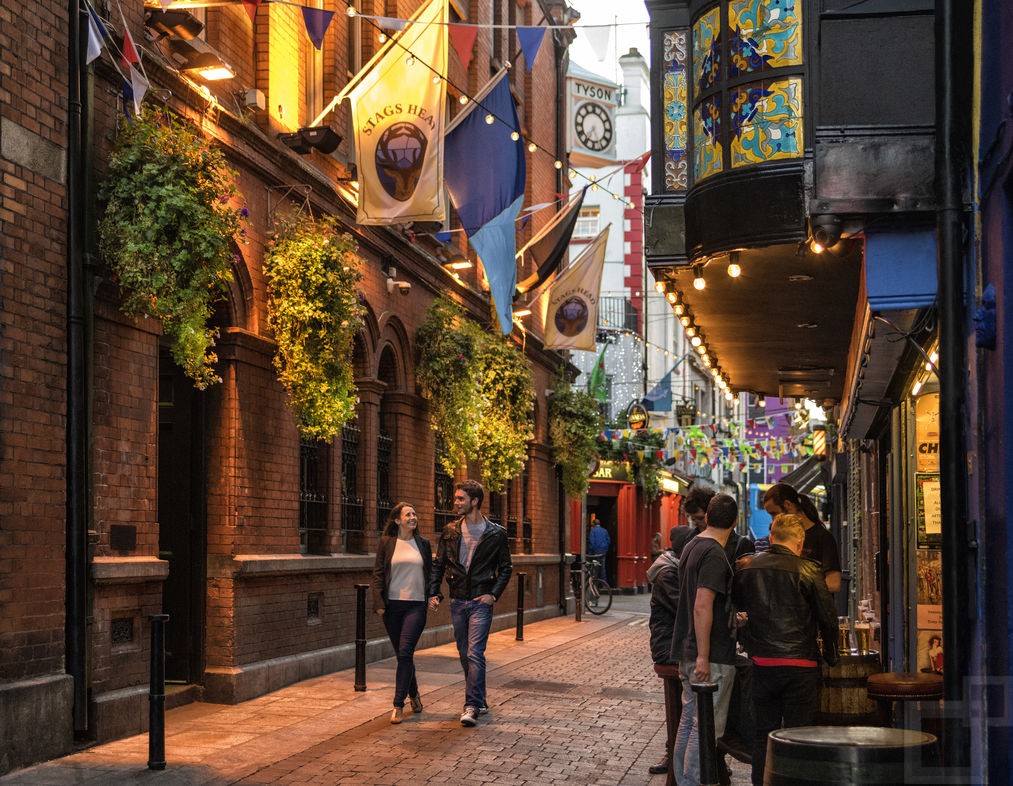 Day 4: Departure
Depending on your travel plans, you will be taken from the hotel to the airport by a Tesla or similar and fly home or to your next destination.
Our tip
As a special optional highlight, we recommend a private helicopter flight over Dublin . A one-hour sightseeing flight over the city and the surrounding area, culminating in a classic high tea at the Conrad Hotel. Full details of this special are available on request.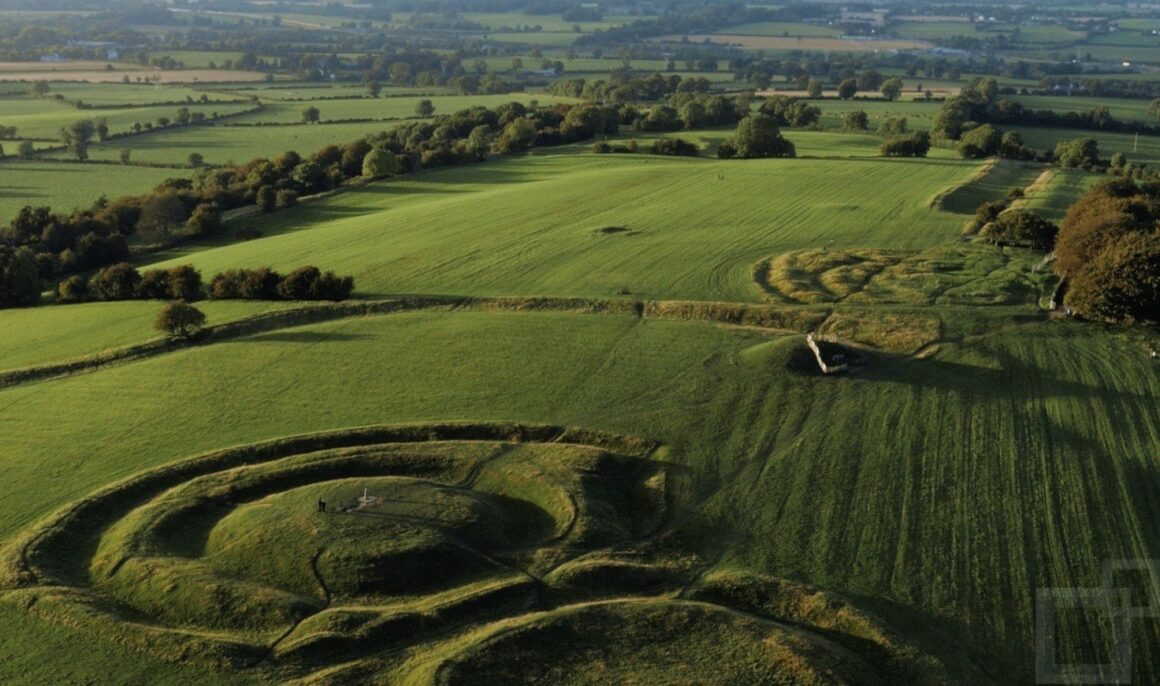 Dublin
Travel period: all year round
Travel participants: 2 people in a double room
Travel price:
We will be happy to provide you with information on the current travel prices individually and on request.
Included services:
Transfer to and from the airport in an environmentally friendly limousine
2 or 3 nights as described above
Sightseeing according to program
all entrance fees according to program
Catering: Breakfast
Services not included:
Expenses of a personal nature
Lunch / dinner incl. respective drinks
Gratuities for drivers, tour guides, hotel and restaurant staff
Late Check-Out / Early Check-In
All other services that are not mentioned as included
All prices and dates are subject to availability at the time of booking. Please note that travel quotas are naturally only available in limited numbers. If, despite careful planning, certain price categories / travel dates / departure airports are fully booked after a short time due to unexpectedly high demand, we ask for your understanding.
Booking hotline:
+49 – 89 – 50 222 873
Monday – Friday from 10 a.m. to 5 p.m. or by appointment.
By email to: T ravel@MrFoodandTravel.com
Around the clock.
MR. FOOD AND TRAVEL
c/o Felix Fichtner | Murmelz
Bavariafilmplatz 7 | D-82031 Grünwald | Murmelz-Travel.com
Photo Credits: © Rob Durston, Tara Morgan, Brian Morrison (all via Ireland's Content Pool), Blacklane, Conrad Dublin, Chapter One, The Winding Stair, L'Écrivain, Dax