A palace revolution?! In the venerable

Palace Restaurant

of Munich's charming five-star hotel in Bogenhausen? For two years now, 33-year-old Kevin Kecskes from Thuringia has been wielding the wooden spoon here and causing quite a stir in the Wintergarten with his finely tuned, creative yet unagitated creations. A palace revolution? Yes. With a lot of understatement and yet: in fine doses!
Click here for the current To-Go menu:
The chef
Since 2007, the charming blonde Kevin Kecskes has been romping around Munich's gastronomy scene. One week before the Oktoberfest, he started working in the kitchen of the Hacker-Pschorr Bräu bre wery up on the Theresienwiese – true to the motto: "There's no such thing as can't", he fought his way through the Oktoberfest, the Munich housing jungle and his new job. The Cottbus native already knew as a child that he wanted to cook. He did his homework in the restaurant around the corner because his mom worked there. An apprenticeship in Jena followed in 2003, followed by a student exchange in Champagne. A revelation for the young chef Kevin Kecskes. He still raves about the holistic approach taught in French gastronomy. Quite unlike in Germany, where, unfortunately, they no longer teach how to fillet a mango at the guest's table and then flambé it at the table.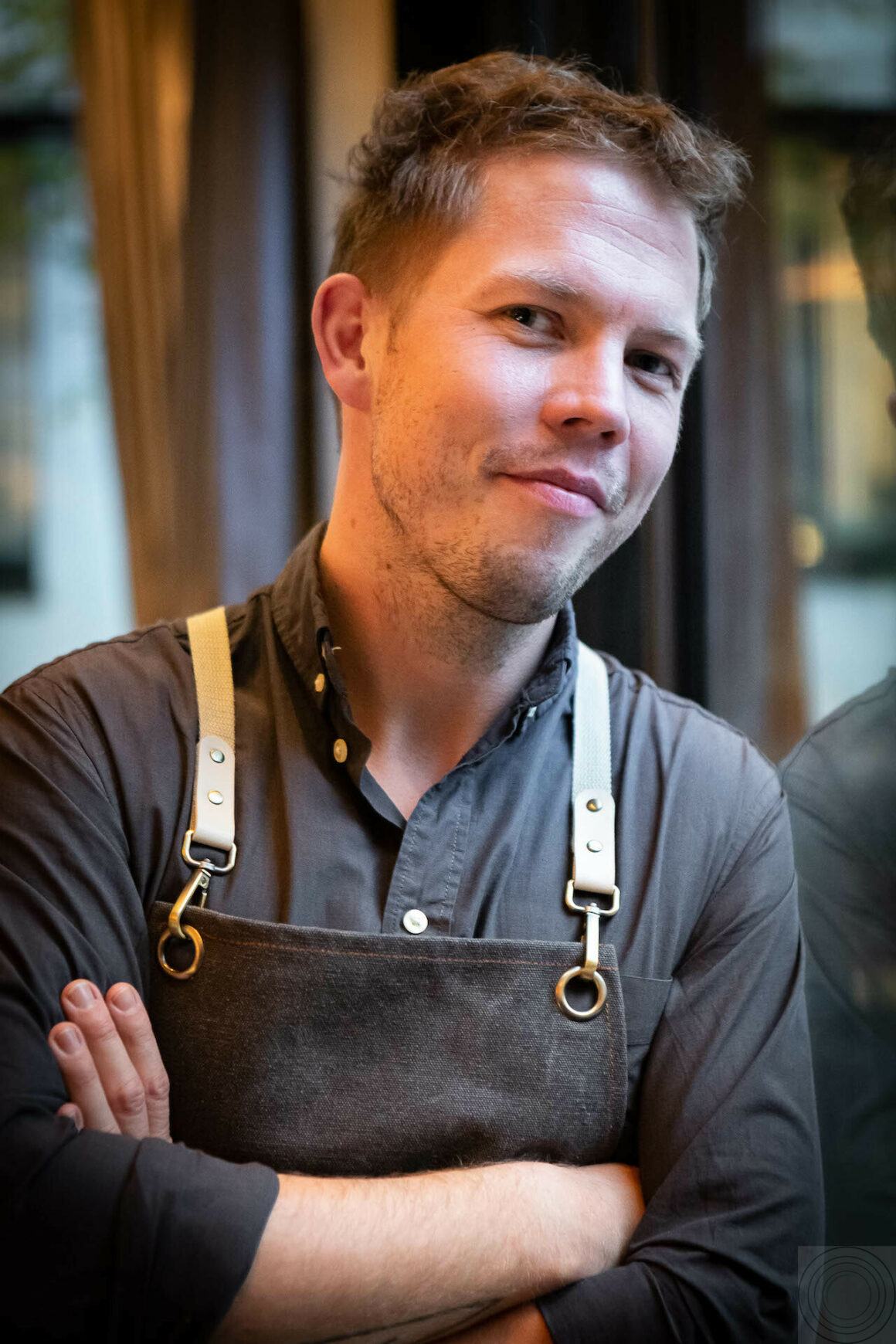 After his Wiesn experience, Kecskes spent six years at Pschorr on Munich's Viktualienmarkt and really immersed himself in down-to-earth Bavarian cuisine. In keeping with his own life situation: at the age of 24, Kevin Kecskes is the father of an enchanting daughter. Despite all the need for security, we then move on to the trendy Heart in Munich and thus into a completely different culinary world. Into a fusion kitchen where you can no longer understand your own words in the evening. That's how much the DJs rock the place. However, the guests also celebrated the creations on the plate that Kecskes presented to his guests most recently as head chef of the restaurant. Finally, after three successful years at Stachus, another job interview. Back at the Wiesn. Three days before the tapping. This time in Kuffler's wine tent with Christian Müller, the kitchen director of Kuffler Betriebe. Three days later, the deal is perfect and Kevin Kecske is head chef at the Hotel München Palace.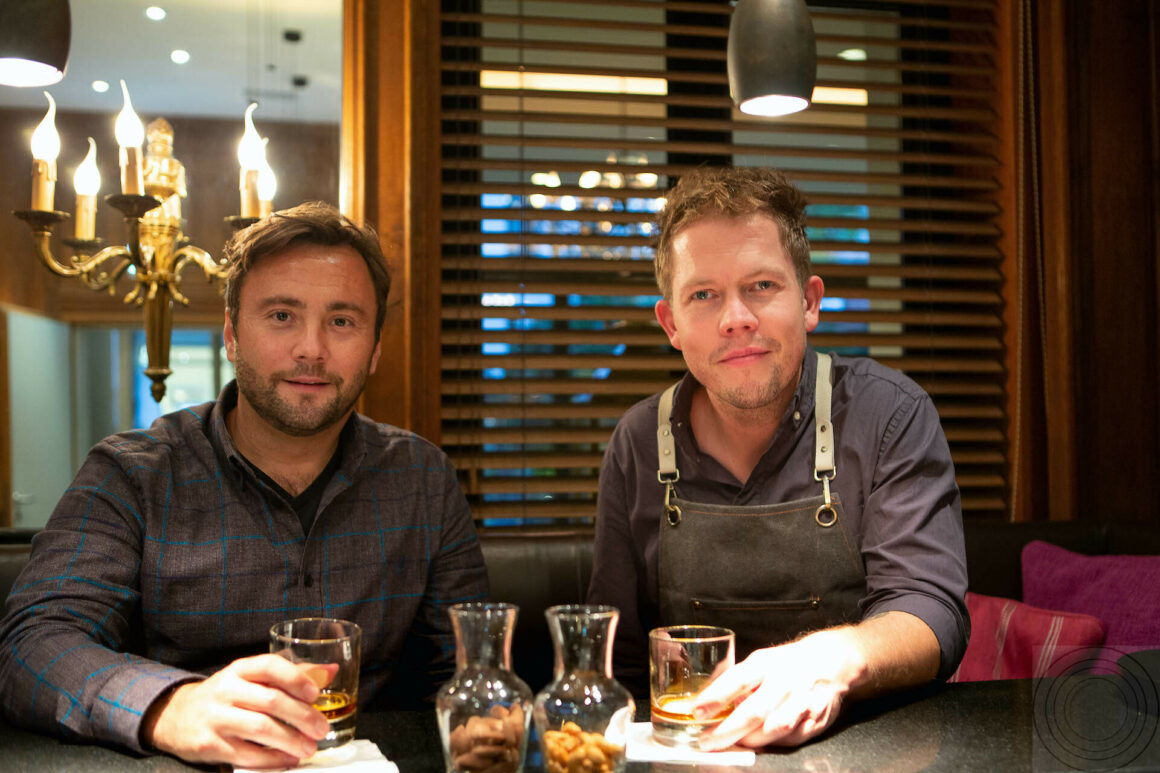 Kecske's kitchen
Simple, easy, with just a few ingredients. This is how the stove artist describes his kitchen. In his private life, he loves simple dishes, such as
Pappa al Pomodoro
an Italian bread soup with tomatoes.
"When you cook, you express who you are. And where you come from. Sometimes I feel like I'm too simple, but I'm incredibly curious."
… he says with a gleam in his eye. We tried his dishes – and there's no need to worry about him or his cuisine being too simple.
But Kevin Kecskes' approach expresses what gastronomy is all about today. Why change a fig if it's already perfect? Why do I need lemongrass or the much-cited ginger everywhere? No. Today, we would rather enjoy a perfectly prepared, classic dish than a highly decorated, imaginative invention where the taste falls by the wayside. Dishes must be honest, authentic, unagitated and yet refined. Mostly local and regional, but occasionally from overseas if we feel like it.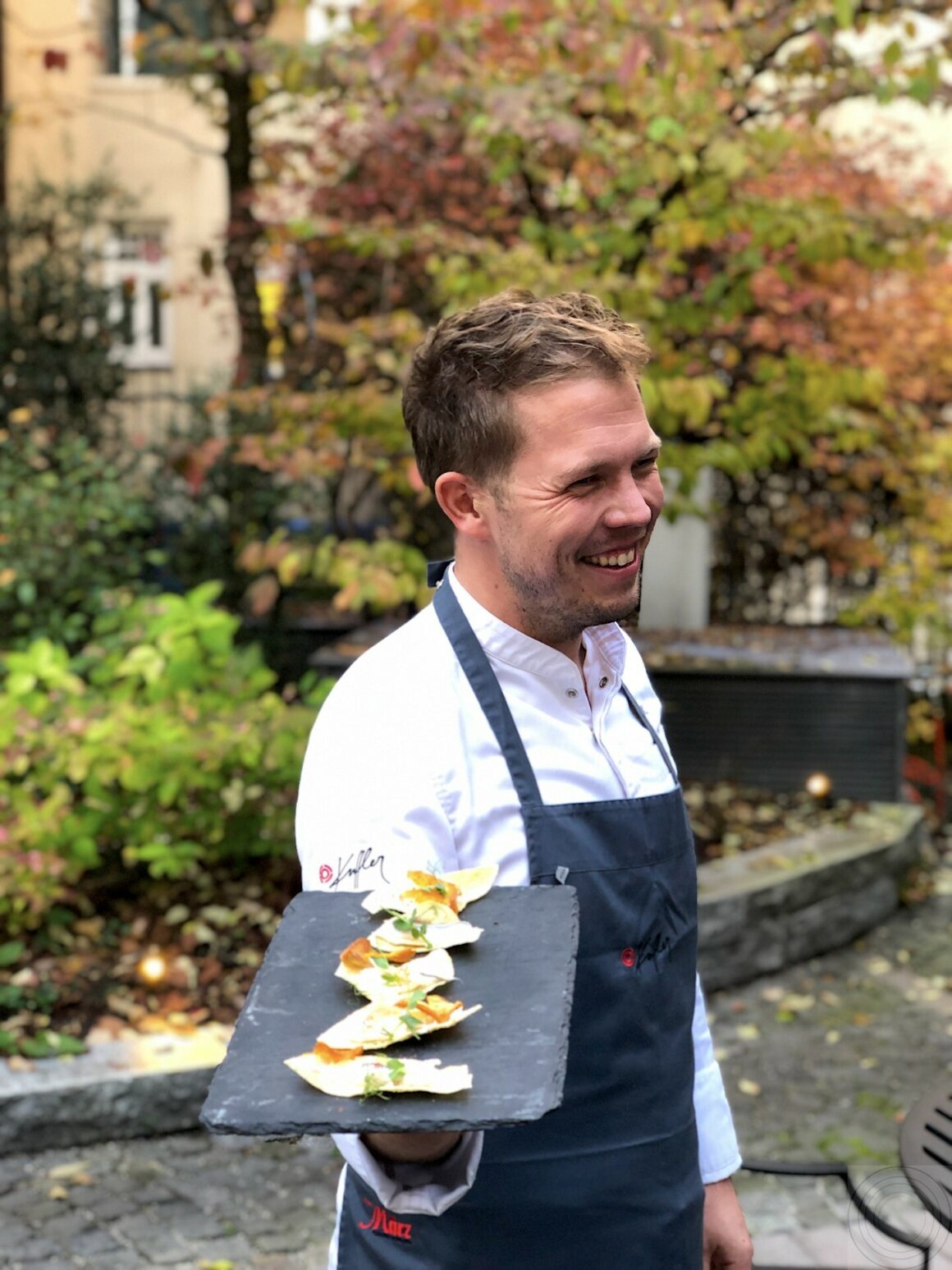 The Palace Restaurant serves these soul food classics as well as some hand-picked creative dishes that take you on culinary journeys around the world. The chef is thus fulfilling a very personal wish. He would love to travel to different places every week and try all kinds of dishes there. He is always in the mood for something new; standing still seems unbearable to him. How fortunate that he came across Sebastian and Stephan Kuffler, two gastronomy entrepreneurs who encourage the adventurous spirit of their employees.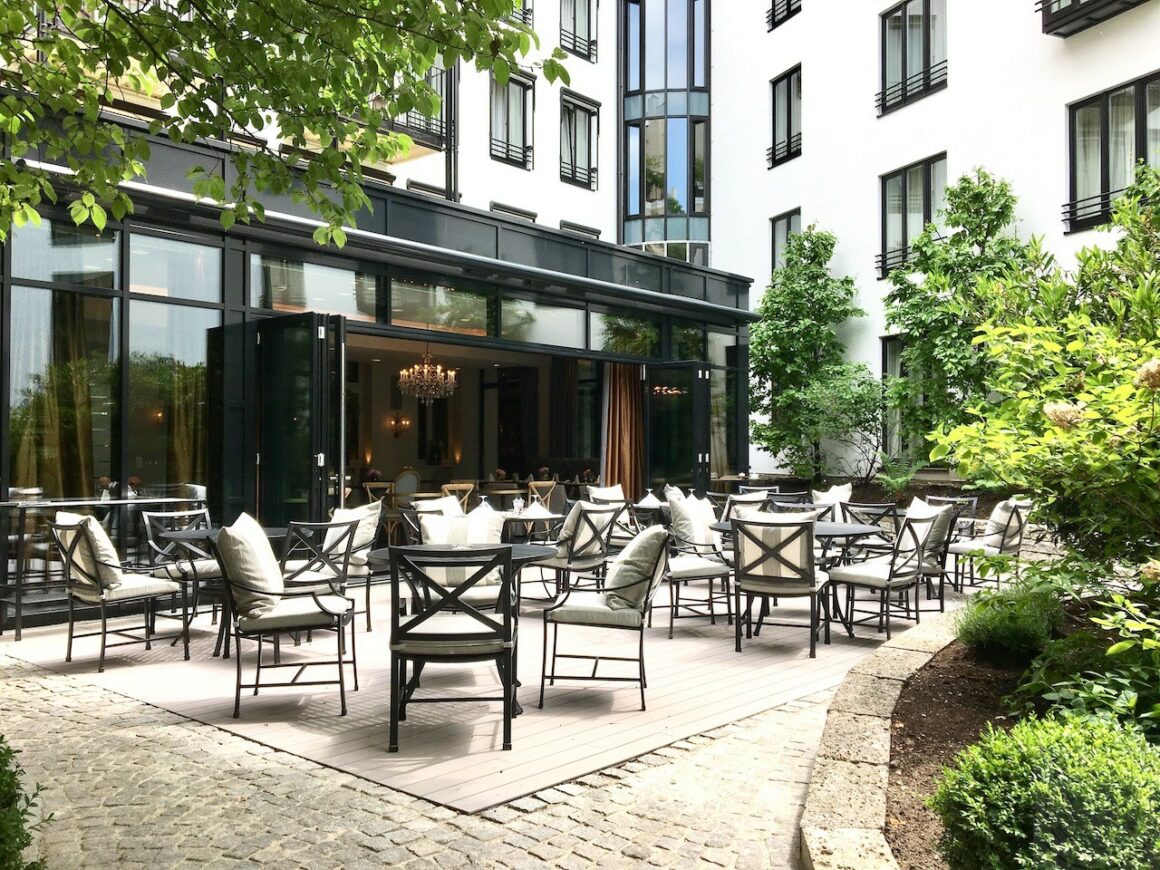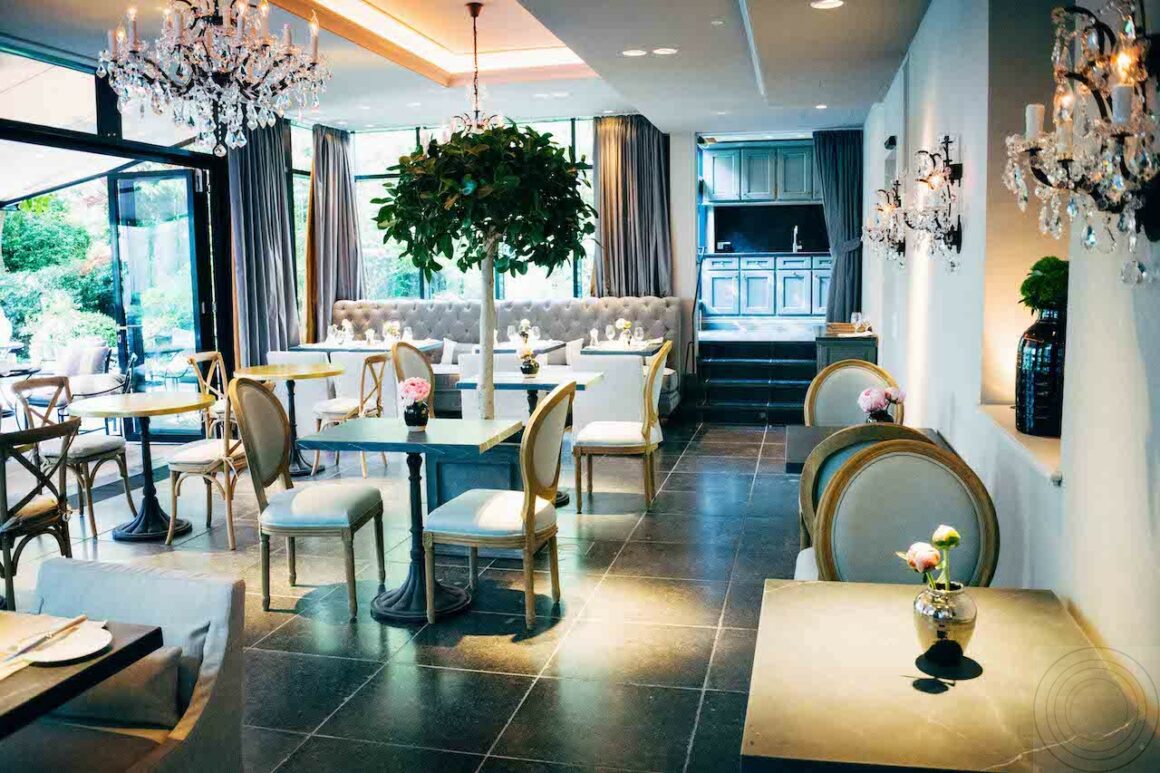 The Palace Restaurant
It was only in 2017 that the Kuffler family gave the Palace restaurant and conservatory a proper makeover. Since then, hotel regulars, international music stars and local neighbors have been tasting their way around the world. And Kevin Kecskes fits perfectly into this kitchen, because he himself takes great pleasure in tasting his way through the cuisines of the world.
From East to West and West to East
is the motto. What does California, Asia and Australia taste like? And how can purism be transferred from Scandinavia to Bavaria…? We can't wait to see what else the creative young chef in Munich's Trogerstrasse will come up with.
We recently sampled these culinary delights, all of which came onto our plates with the utmost suspicion of stars, and which – brand new – are available to try in our

Murmelz Kitchen

present!
Irish steak tartare:
Irish fillet of beef cut by hand, finely balanced in acidity and spiciness and seasoned with fresh herbs. Served with a shot of Irish whiskey instead of the classic cognac and malt bread on the side. Murmelz likes.
Grilled tuna with grilled vegetables and soy sake butter
Tuna from the Maldives, freshly caught from the Munich wholesale market. Every now and then it's okay. Served with fresh vegetables grilled à point and a soy sake butter – and as a gimmick on top: crunchy wasabi nuts for an extra kick and balance to the mighty fish. Summer on a plate!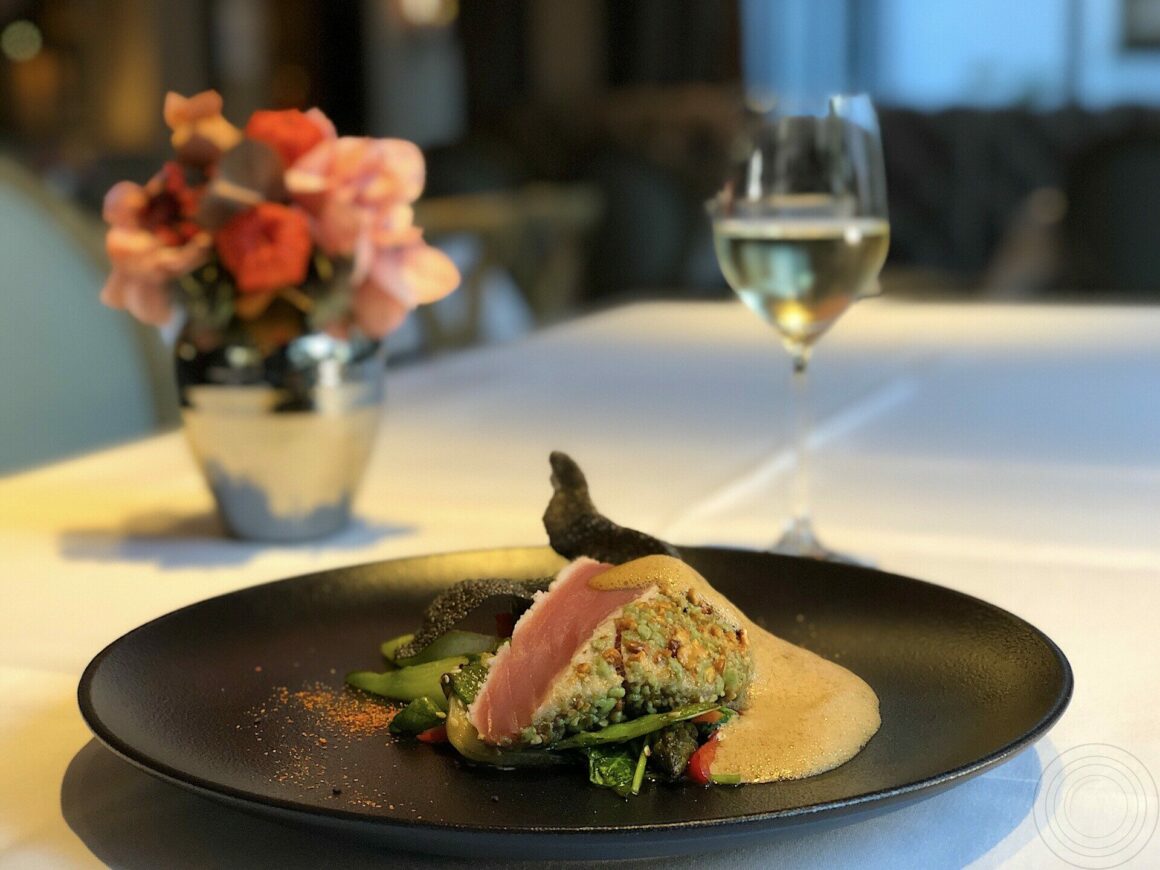 Mocha mousse:
White chocolate, cream, coffee – for many people, that's all it takes to be completely happy. A chocolate mousse 2.0.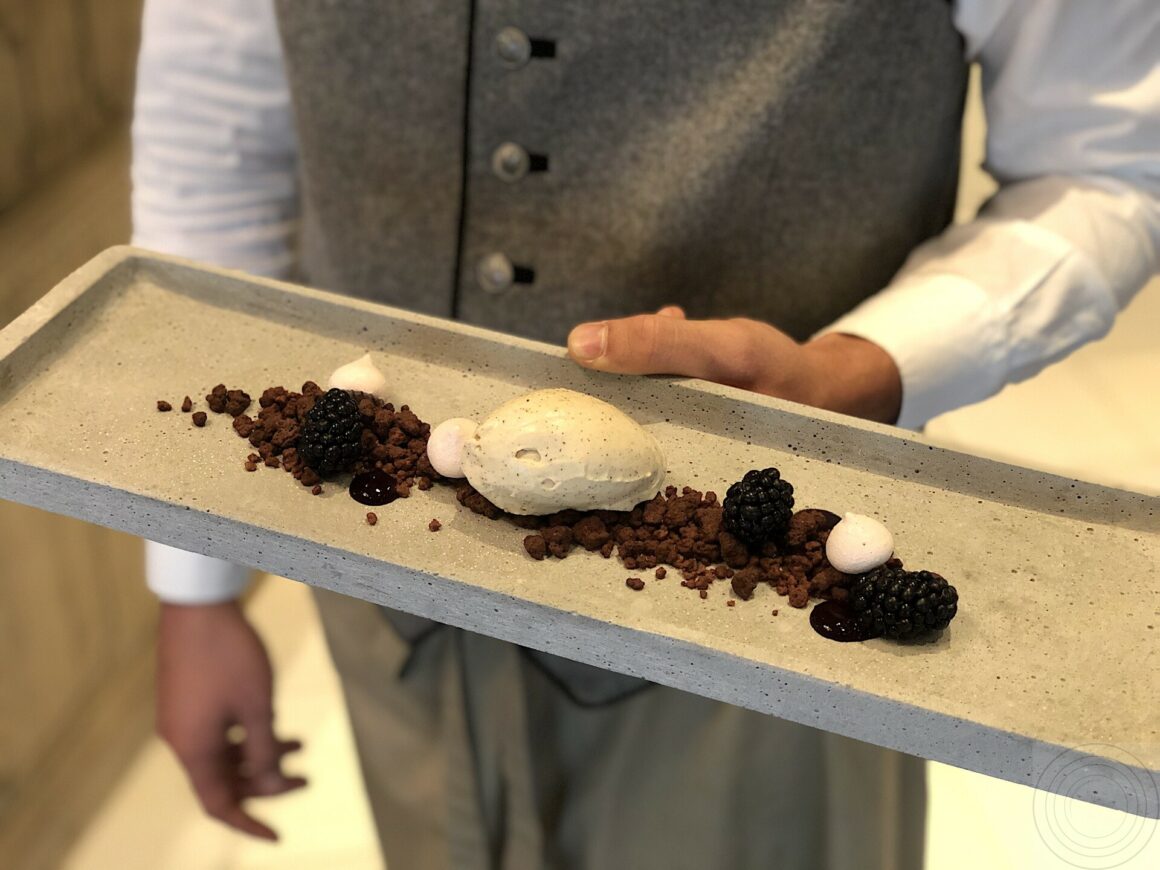 Biss.Fest – the podcast
Because Kevin Kecskes is always on the lookout for inspiration, he recently teamed up with Nina Schönrock to create the new cooking cast

Biss.Fest

together with Nina Schönrock.
Every week, the two present a new dish, which comes together at the end of the month to form a delicious 4-course menu. Cooking always takes place on Thursdays. On Mondays there's the shopping list, then the equipment list, followed by a video on the more complicated parts of each recipe. We particularly like the fact that Nina and Kevin always cook together, both learn from each other and let us share their experiences. 100% guarantee of success included.
The Biss.Fest Kochcast is available on Spotify, Audible and of course on Instagram. You can find more information on

bissfest-kochcast.de

.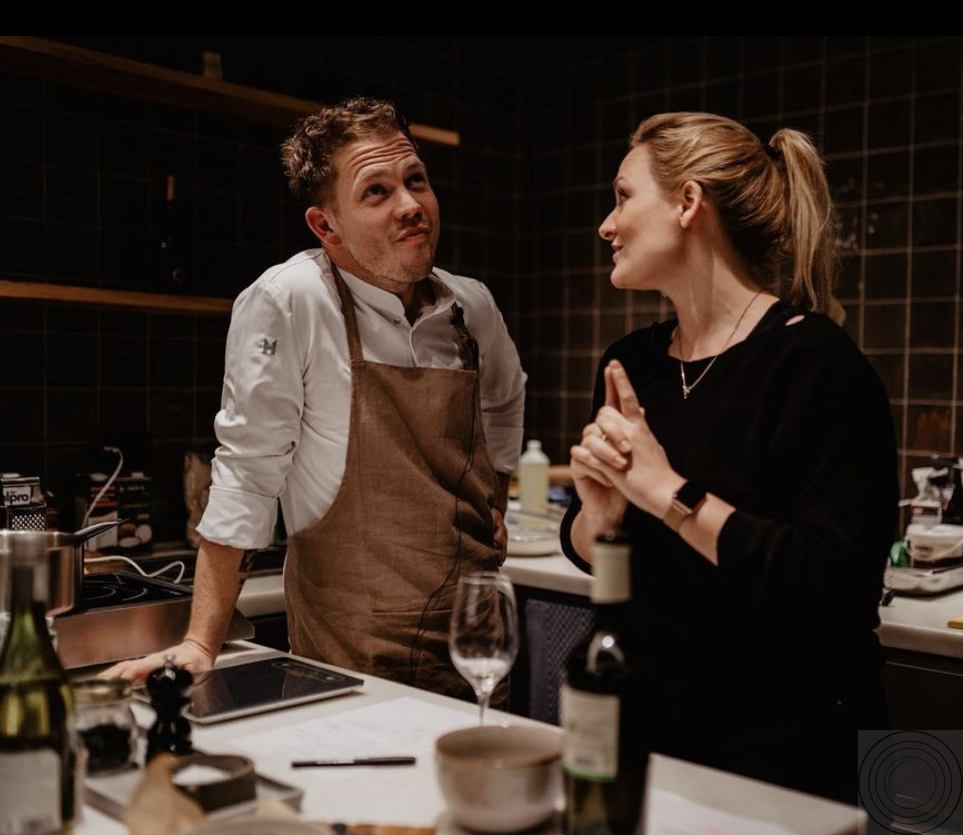 PALACE RESTAURANT
Trogerstraße 21 | D-81675 Munich
Open daily.
Editorial contribution | No advertising.