When two culinary globetrotters meet in Mallorca and decide to do business together in a restaurant, it can only be one thing: pretty good, pretty tasty, pretty cosy. The German Patric Gernbeck and the Swede with Finnish-Indian roots, Melina Tata Bhardwaj, have found each other – and spoiltheir guests in the small, stylish restaurant

Mola

their guests at its finest. And in one of the best spots in Palma: on the seafront in the El Molinar district.
Four courses, 30 euros
At lunchtime and in the evening, for example, a four-course menu is served for 30 euros, which changes approximately every three weeks. Of course, it's not just any menu, but a skillfully put together composition of two starters, a main course and a dessert.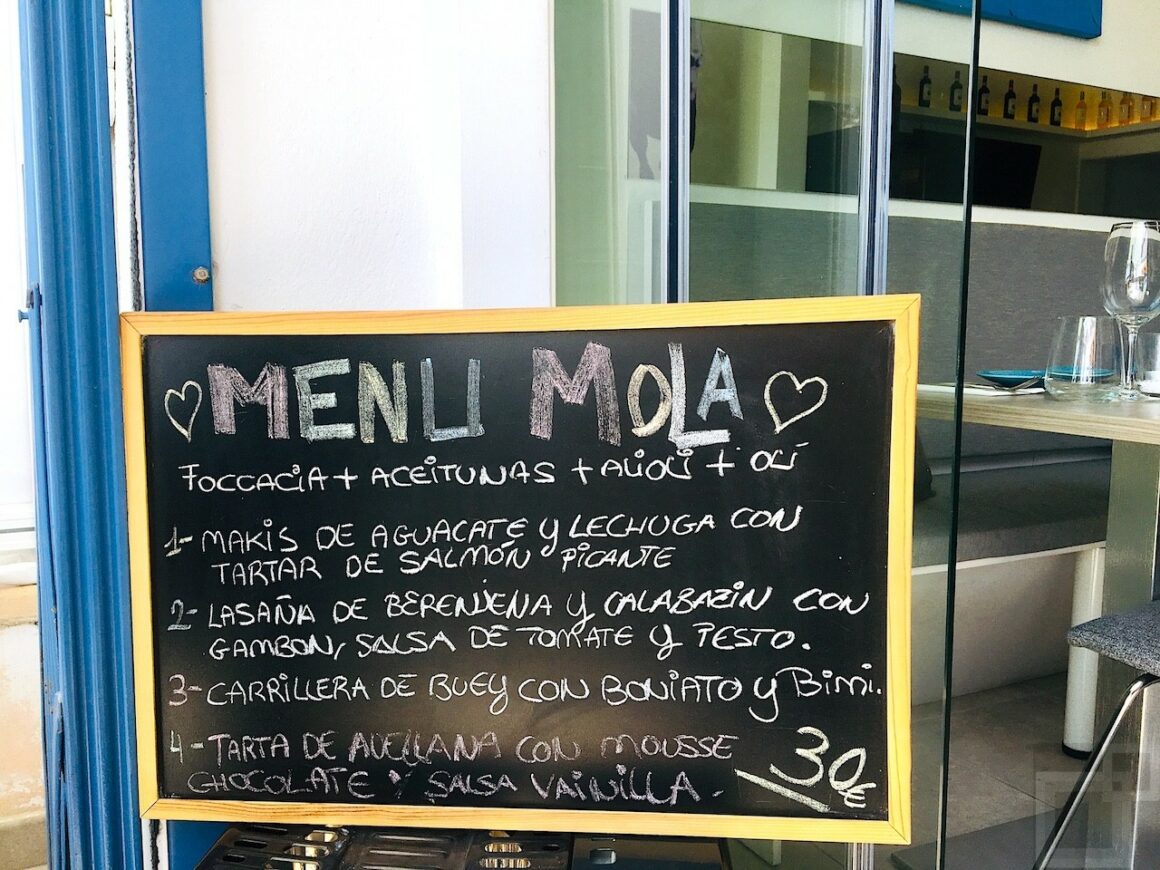 Thiscouldbe a spicy salmon tartare, for example, followed by an eggplant and zucchini lasagne with gamba, tomato sauce and pesto – before the beef cheeks with sweet potatoes are served. The sweet finalecould bea hazelnut cake on a chocolate mousse with vanilla sauce …
If your mouth is already watering, you haven't yet tucked into the homemade, crispy focaccia bread, which is served with olives, aioli and oil to start. There is no better way to set the mood for a meal. And it also shows that everything is perfect at Mola,includingthe simple things like bread.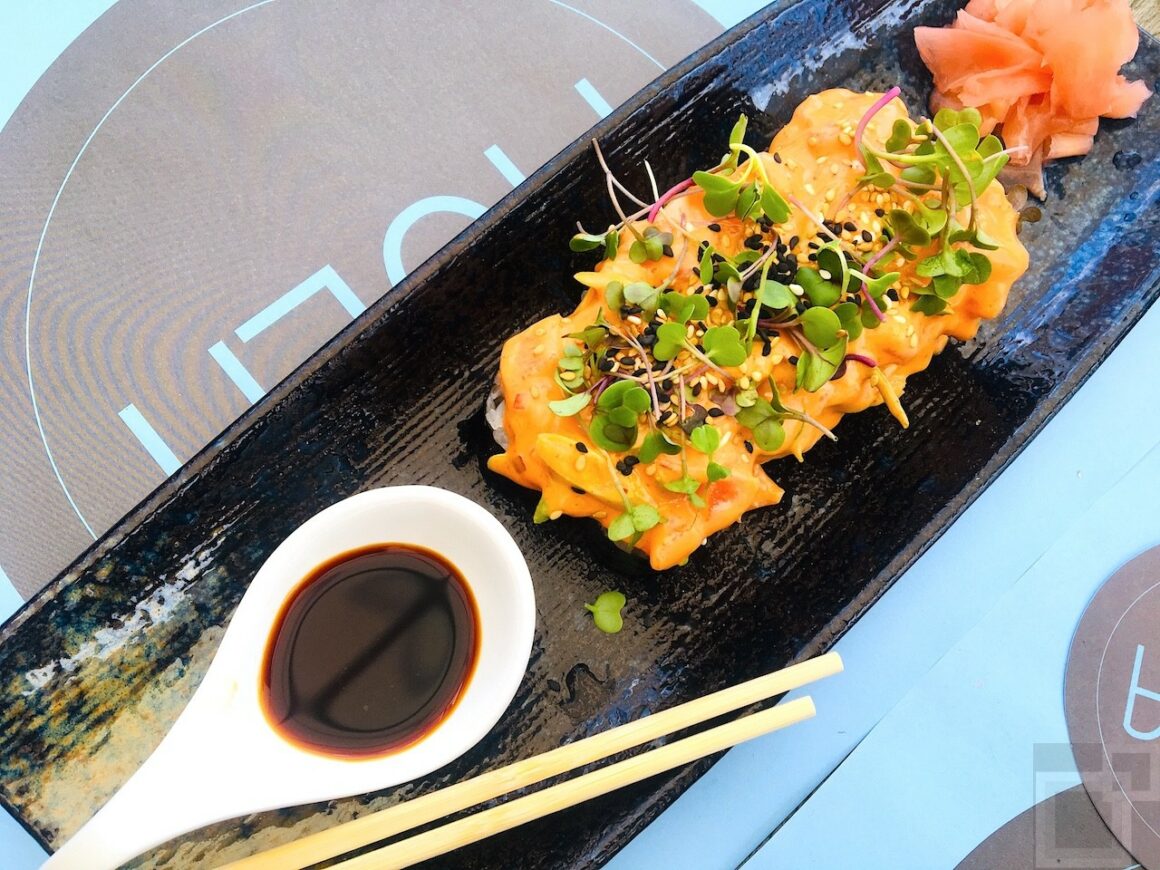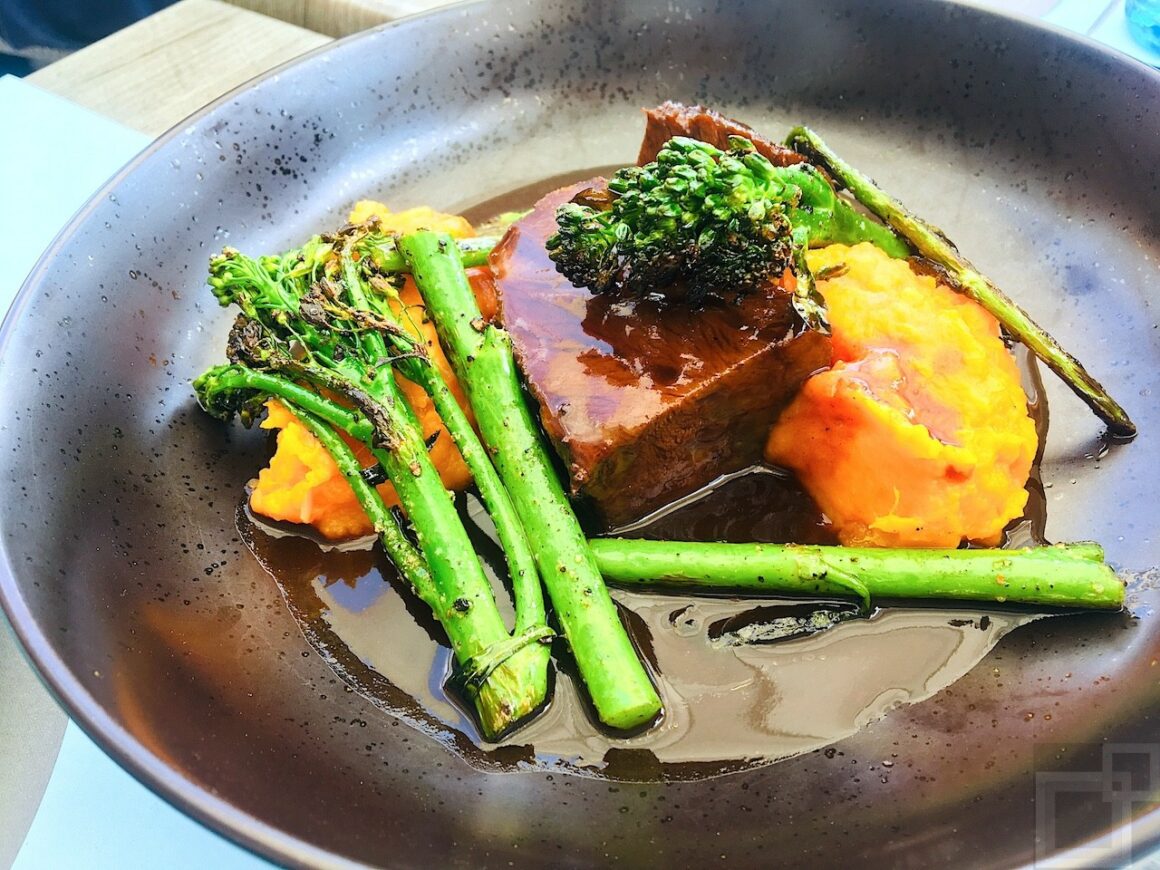 Directly on the waterfront promenade
The small restaurant is decorated in fresh blue and turquoisetones, which perfectly matches the sea on the doorstep. It's wonderful to sit on the small terrace and let the summer wind blow around your nose. Things are also uncomplicated there. Wouldyoulike toshare a dish? Here you go! Don't have a big appetite and justwant toenjoy a meal? No problem!
The prawns in tempura batter with mango emulsion, wasabi mayonnaise and sweet and sour carrots are particularly popular with guests. They are sodeliciousthat there would probably be a riot if Partic Gernbeck ever took them off the menu. They have addictive potential! Especially when a good wine sparkles in the glass, which Melina Tara Bhardwaj serves in perfect form and at the perfect temperature. Unsurprisingly, the head of service, who grew up in Germany, is also a passionate sommelierand has already demonstrated this impressively at the former two-star restaurant Tristán in Puerto Portals.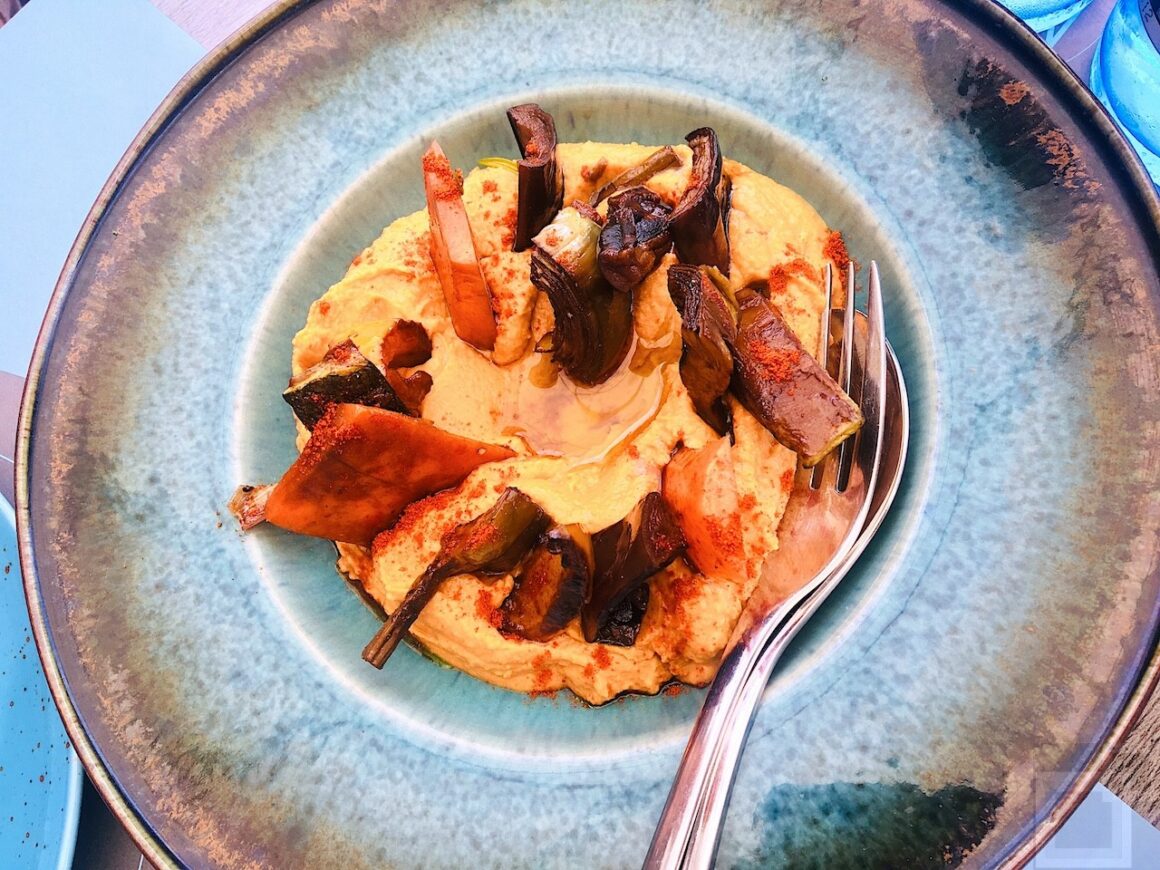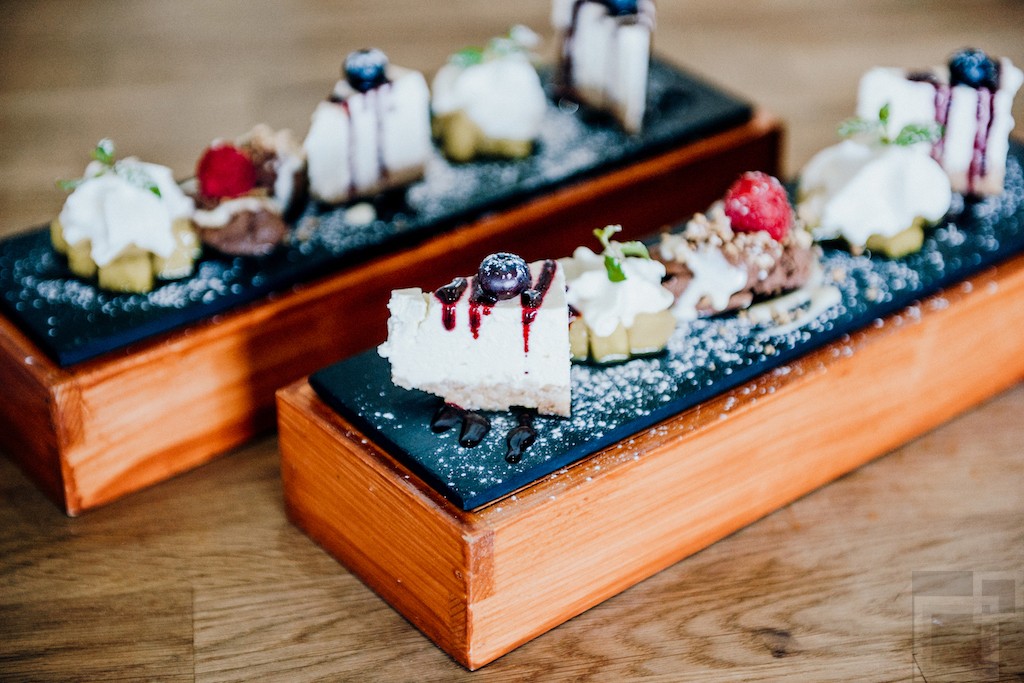 Mediterranean-Asian culinary delights
Oh, I would love to feast my way through the entire menu. The tuna tartare on avocado with the lemony ponzu sauce is also a hit, especially as it is given an interesting, spicy note by a hint of chili oil. And then the gyozas with chicken and shiitake mushrooms. Or the hummus, homemade of course, with grilled artichokes and carrots …
Moderate prices
Outside of the menuFor the main course, you could choose turbot on carrot puree with ginger and passion fruit, opt for lamb chops or order the classic spaghetti Bolognaise with veal and fresh truffles for a sophisticated touch. Patric knows what he's doing. Born in Baden-Baden, he has lived on the Balearic Islands for 14 years and has worked in such prestigious establishments as the five-star St. Regis Mardavall Hotel in Costa d'en Blanes on Mallorca.
"I love simple, market-fresh, Mediterranean cuisine,"
says the 44-year-old,
"Seafood such as langostinos, for example, but also typical Mallorcan products such as sobrassada bell pepper sausage, which can be used to createdeliciousdishes."
He also likes to add an Asian touch. Ponzu, wasabi and red curry send their regards.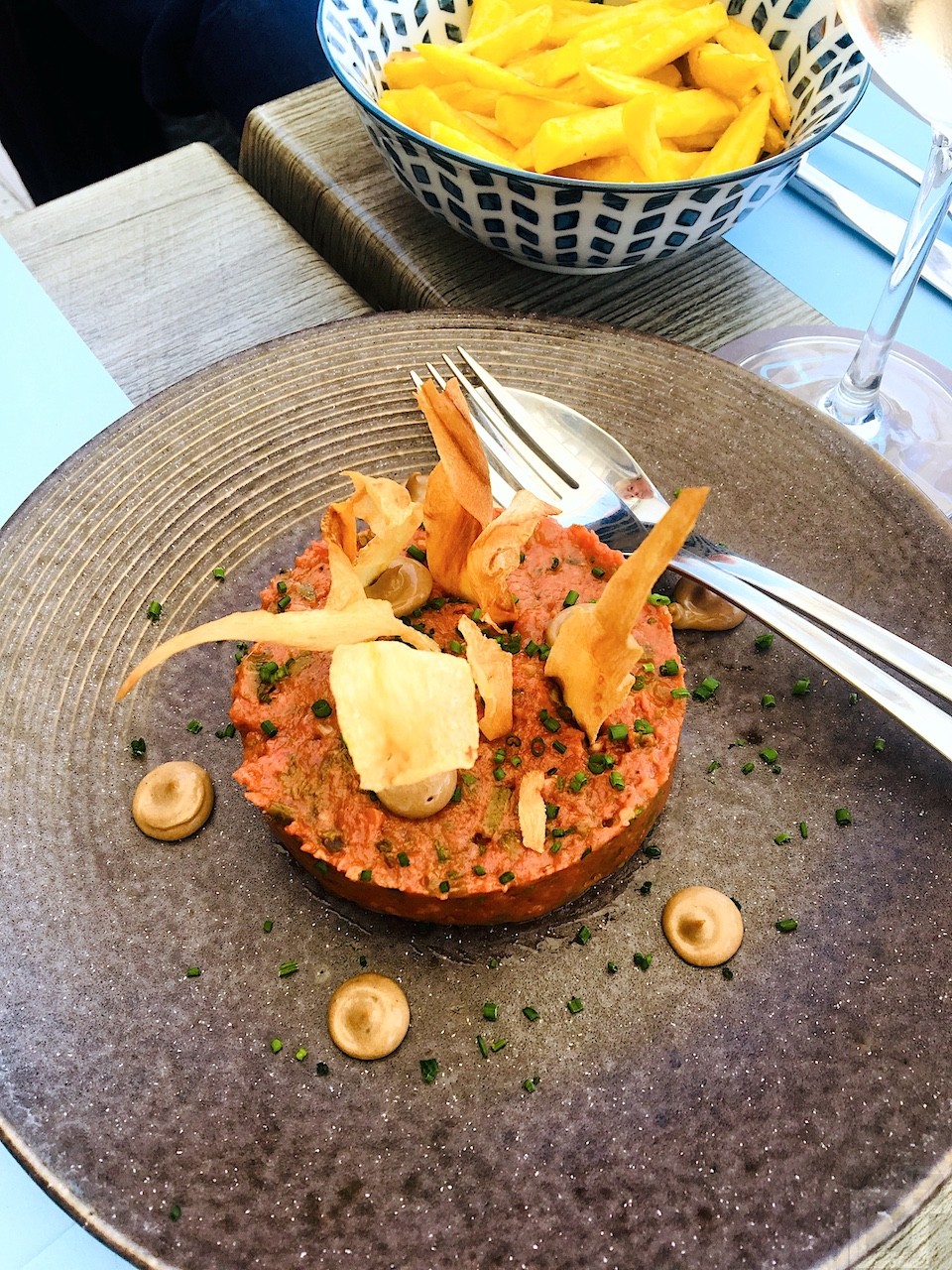 Despite the beautiful location directly on the waterfront in the cult district of Molinar, the prices are moderate. Starters start at 8 euros, while the larger dishes range from 12 to 18 euros. And a delicious dessert such as the passion fruit crème brûlée or a white chocolate pannacotta with strawberries or raspberries will set you back 6 euros. Prices for a bottle of wine start at 19 euros, a small beer costs 2.50 euros.
Murmelz Vote
The service is excellent, the interior isbeautiful. In short: Mola Molinar is a 'place to be' for anyone whowants toeat well and drink a carefully selected glass of wine.
MOLA MOLINAR
C/. Vicari Joaquin Fuster 83 | Palma de Mallorca | Spain
+34 634 339 344 |

www.grupomola.com


Editorial contribution | No advertising.