Shoreditch is currently one of London's up-and-coming artistic districts. The new
Nobu Hotel Shoreditch
conveys exactly this spirit mix of luxury, joie de vivre, craftsmanship and theater – in a modern and minimalist, but equally impressive state-of-the-art building with exciting architectural details. The 148-room hotel offers all the services you would expect from top Japanese hotels – if not more. Itır Aykut was for Murmur. Food & Travel. in London.
Look & Feel
The rooms exude a certain loft character because the space with its countless details has been used to the full. Rarely have we experienced a hotel room with such sophisticated functionality. In the Nobu Hotel, the blinds become artistic elements that emphasize the modern oriental flair of the rooms. The special highly reflective coating of the glass façade is exciting and provides sufficient intimacy.
Hidden in an oriental box, we discover the large flat-screen TV. In the mini-bar, we are delighted to find a genuine and really heavy Japanese teapot – the luxurious amenities are state-of-the-art! The Japanese spa feeling is rounded off by the cozy flip-flops and bathrobes.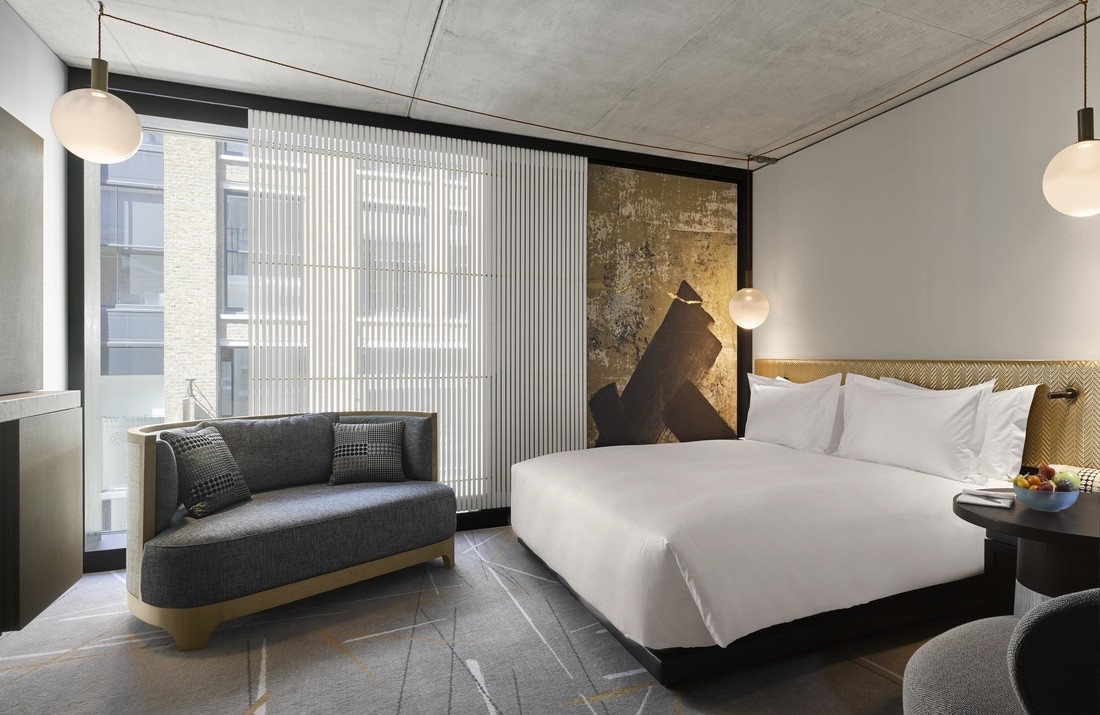 Nobu Restaurant
An absolute must is of course the newest
Nobu Restaurant
. A mix of raw East London vibes and the luxurious Nobu style creates a very special flair. The high ceilings have a relaxing effect – the bar area invites you to enjoy a chilled aperitif with a glass of champagne.