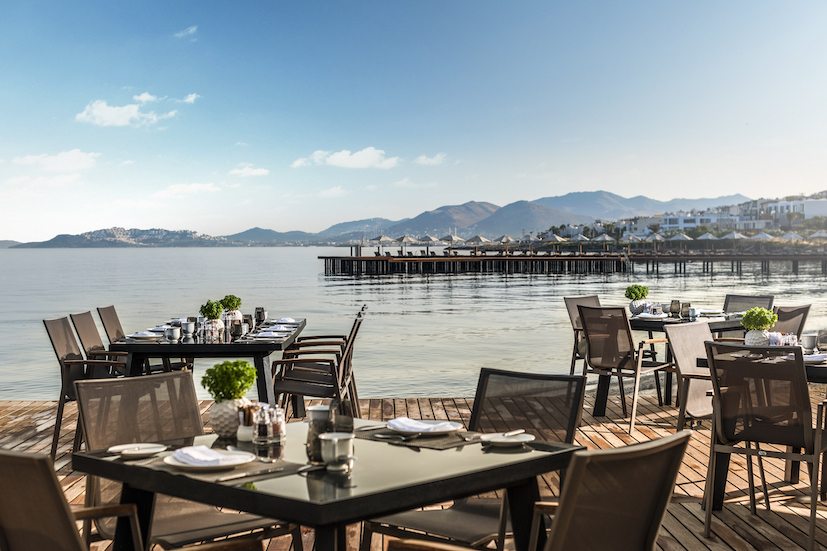 Casual, relaxed, charming – lots of understatement and yet chic and sophisticated: the new Swissôtel Bodrum Beach in Turgutreis. In summer 2015, the small, fine beach resort with the atmosphere of a boutique hotel opened on the most south-western tip of the Bodrum peninsula. 18km from Bodrum town – located on a private beach – vacation as it should be.
As we drive through picturesque Turgutreis with its market square, mosque, bazaar and marina, it's hard to imagine that a stylish designer beach hotel would be located in this small town: Despite tourism and the 5-star Marina D-Marin, Turgutreis has remained very grounded, "laid back" and traditional. It is precisely this tingling tension between state of the art and a relaxing beach vacation that makes the entire Bodrum peninsula so appealing. No wonder so many international stars spend their summer months here.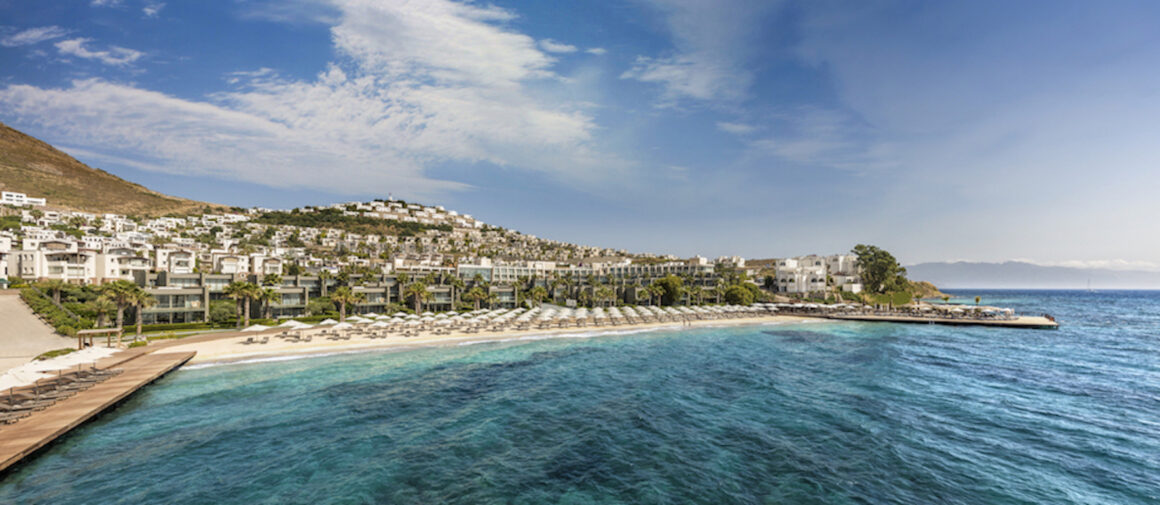 The New York Times, which has described Bodrum as the "St. Tropez of Turkey", is often quoted because it is quite right. This is true for places like Bodrum or Yalikavak with their glamorous yachts and vibrant nightlife. The Halikarnas open-air disco can accommodate up to 3,000 people. But the "Pearl of the Aegean" can also be different and is reminiscent of Ibiza in terms of its relaxed atmosphere. Picturesque bays alternate with citrus gardens. Restaurants such as the Limon in Gümüsluk, set in large open-air gardens, invite you to spend the evening with friends – and dreamlike sunsets mesmerize visitors while they are looked after by locals who not only live hospitality, but love it.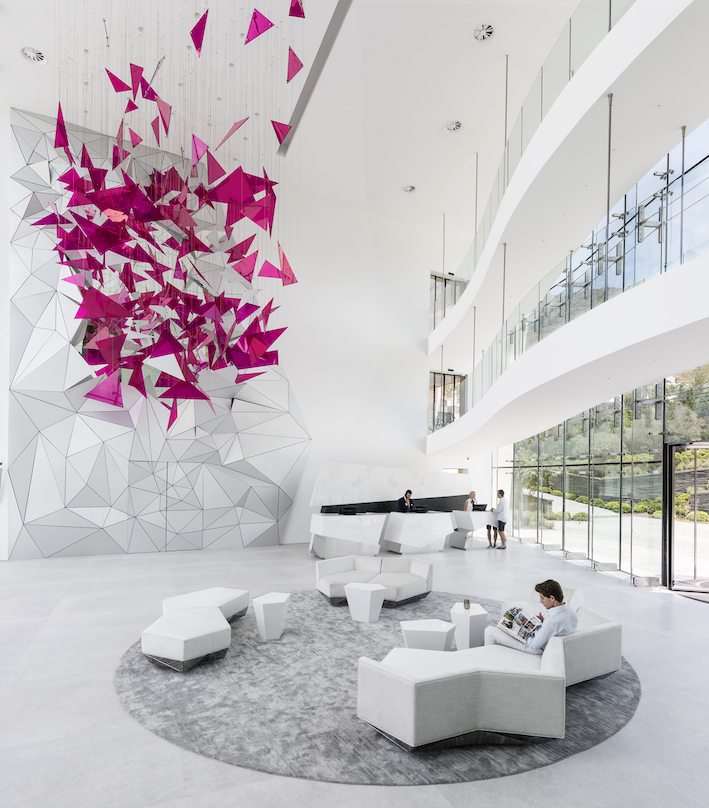 The new Swissôtel Bodrum Beach has a similar feel. The design hotel is architecturally cleverly embedded in the landscape and accommodates a total of 66 rooms, including 5 corner suites with 81m2 and 1 Signature Suite with 128m2. The regular double rooms all have their own balcony and are 41-43m² in size.2 really very spacious. When booking, it is advisable to reserve a room on a higher floor in order to experience a truly sensational view of the sea and the most beautiful sundowners in the Aegean.
In addition to the hotel rooms, the complex has a total of 77 residence villas, ranging from apartments to 5-room houses for the whole family. These can also be rented and then have full hotel service access including housekeeping and in-room dining.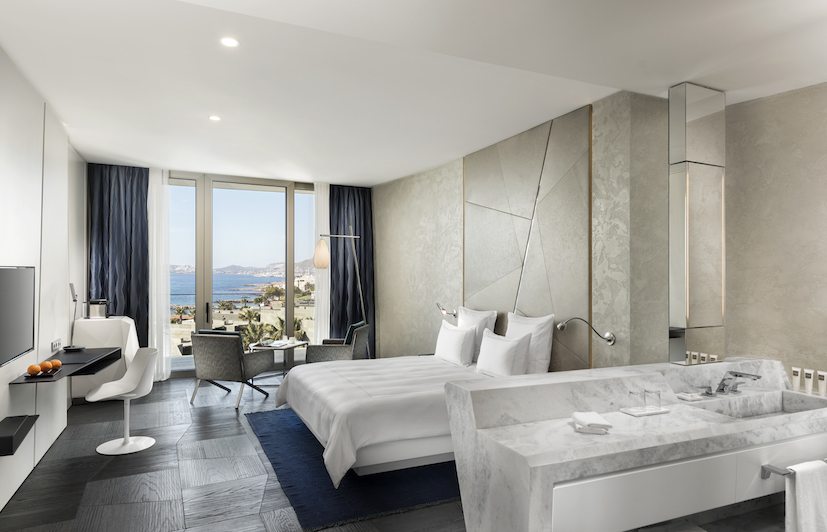 The entire hotel complex with pool and powder-white sandy beach, which the hotel created in the first place, was laid out with great care and attention to detail. This includes the vertical wall gardens on the villas, which not only give the lower hotel rooms a view of the greenery, but also beautify the short walk to the beach. The hotel also has four restaurants, with the rooftop terrace restaurant "Yühi" offering Japanese and Mediterranean specialties, including sushi.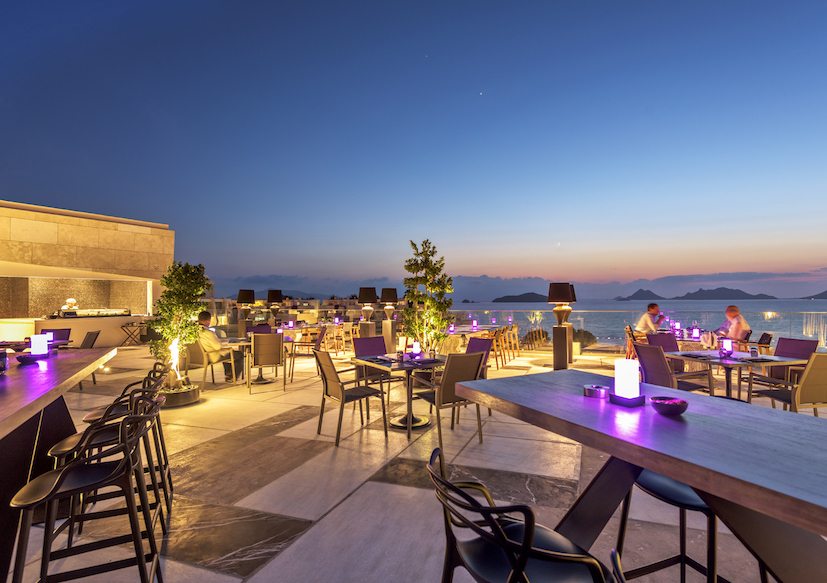 Of course, the 5-star resort also has a spa with 1700m2. Turkish hammam, steam bath, sauna and fitness center with personal training ensure the perfect beach figure or revitalization after a sun-hungry day at sea. Of interest to all locals are the Pürovel Spa memberships, which are also open to non-hotel guests.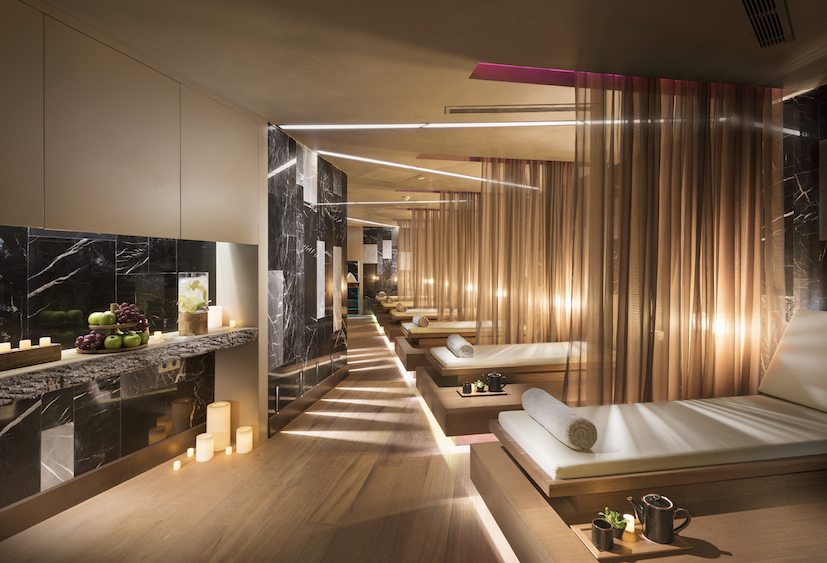 There are plenty of other "things to do" in Bodrum and Turgutreis. Just around the corner on Kemer Beach is one of the best surf schools in Turkey and the peninsula is known in sailing circles as an area with excellent wind conditions. Ortakent is home to the golf and tennis club and, from a cultural point of view, there are many summer concert series and, of course, several ancient sites, museums and pretty fishing villages to explore. A vacation just the way you want it.
More information about Bodrum:
http://www.tourismturkey.org/destination/bodrum
Swissôtel Bodrum Beach
Turgutreis Mah. Gazi Mustafa Kemal Bulvarı No 42
48400 Turgutreis I Bodrum | Muğla
Turkey
http://www.swissotel.com/hotels/bodrum-beach/
+90 (252) 311 3333