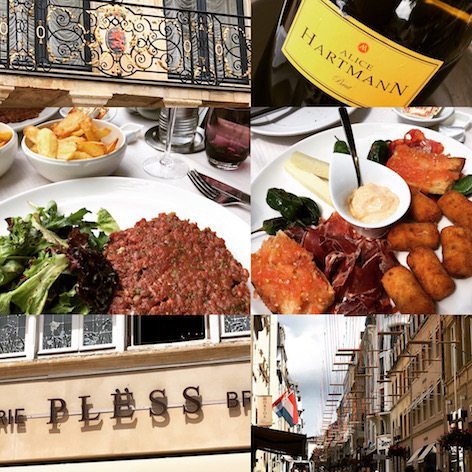 By chance, we ended up at Brasserie Plëss for lunch during a Luxembourg get-away. In the heart of the city on the vibrant Place d'Armes, a modern brasserie style is lived with understatement and sophistication in an urban ambience. Murmelz likes!
Relaxed sitting here, at the Place d'Armes in the center of Luxembourg, under tall trees, in countless cafés. It's buzzing around us, because open-air concerts are often held here in summer – the whole of Luxembourg is out and about enjoying the balmy summer life.
Hotel Place d'Armes & Brasserie Plëss
Somewhat hidden on the right-hand side of the square, as seen from the Cercle Municipal, is the 5-star Hotel Place d'Armes, which also includes the Brasserie Plëss. The chic, glamorous restaurant was named after the Paradeplatz, which is called "Plëss" in Luxembourgish. It's quite hot in the city today, so we choose a shady table on the terrace.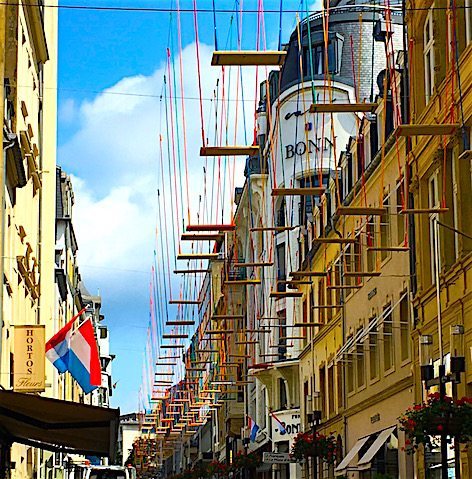 Offered in the Plëss offers classic French brasserie cuisine – honest dishes with tradition made from the best ingredients – sometimes reinterpreted & with an international twist.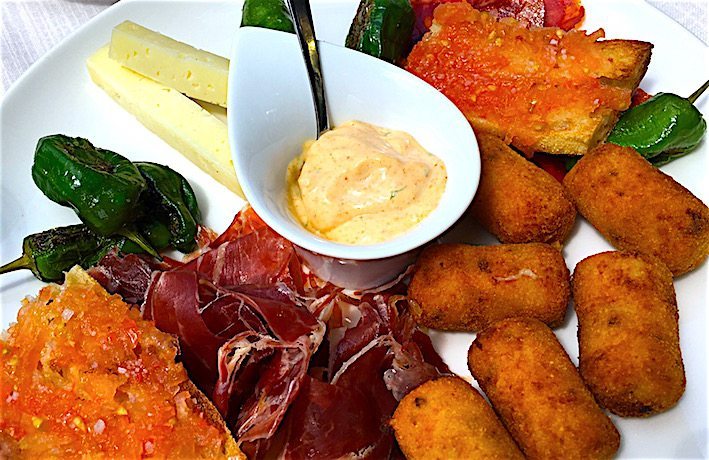 For starters, we opt for a variation of tapas – so much for the cuisine française… Excellent pata negra, sliced wafer-thin, served with fluffy ham croquettes, pan con tomato, roasted pimentos de padron & mild manchego. That's exactly what we had in mind.
Above all, because the Luxembourg Crémant from Alice Hartman tastes excellent. Good thing we ordered a bottle right away. The sparkling effervescence can easily compete with any champagne, we realize & hope that we will be able to enjoy the brood will also be found at home in Munich.
Our classic choice for the main course: a tartare de boeuf aux herbes frivoles & frites de Mme Clot. Crispy potato wedges, a frivolous green salad with a light vinegar note & a spicy steak tartare with capers & co. Wonderful craftsmanship & taste – a perfect summer lunch.
After an extensive stroll through the city past the princely city palace and a visit to Lea Linster's store, we return to Plëss for teatime and a small aperitif. Relaxed, we enjoy fresh Verveine tea & Madelaines and then let ourselves be tempted once again by a glass of crémant from Alice Hartmann and a selection of cheeses. Murmelz likes!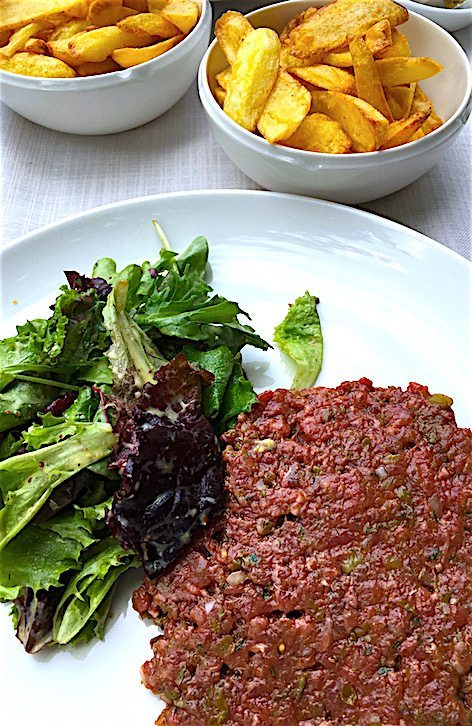 Opening hours:
Daily from 7 am, last dinner order 10 pm.