The barbecue season is open – with a new restaurant at the Cap Vermell Grand Hotel in Canyamel. An ancient Japanese art of grilling is celebrated in front of the guests. Barbecuing is barbecuing? Far from it. Try the chicken roasted on cedar wood with chili and lemon …
The five-star Cap Vermell Grand Hotel in the north-east of Mallorca now has something unique to offer throughout Spain: ROKA Mallorca, the first restaurant of its kind on the Balearic Islands and the mainland. ROKA – never heard of it? This is modern, multi-award-winning Japanese cuisine from the grill. Masterly grilling the Asian way, so to speak, called Robatayaki.
The heart of the whole thing is the so-called Robata grill, a traditional charcoal grill. The new trend originated with Japanese fishermen. Fishing is a tough job and makes you hungry. And so the sailors prepared the fresh catch directly on the boats on charcoal grills and passed the delicacies to each other on their wooden oars.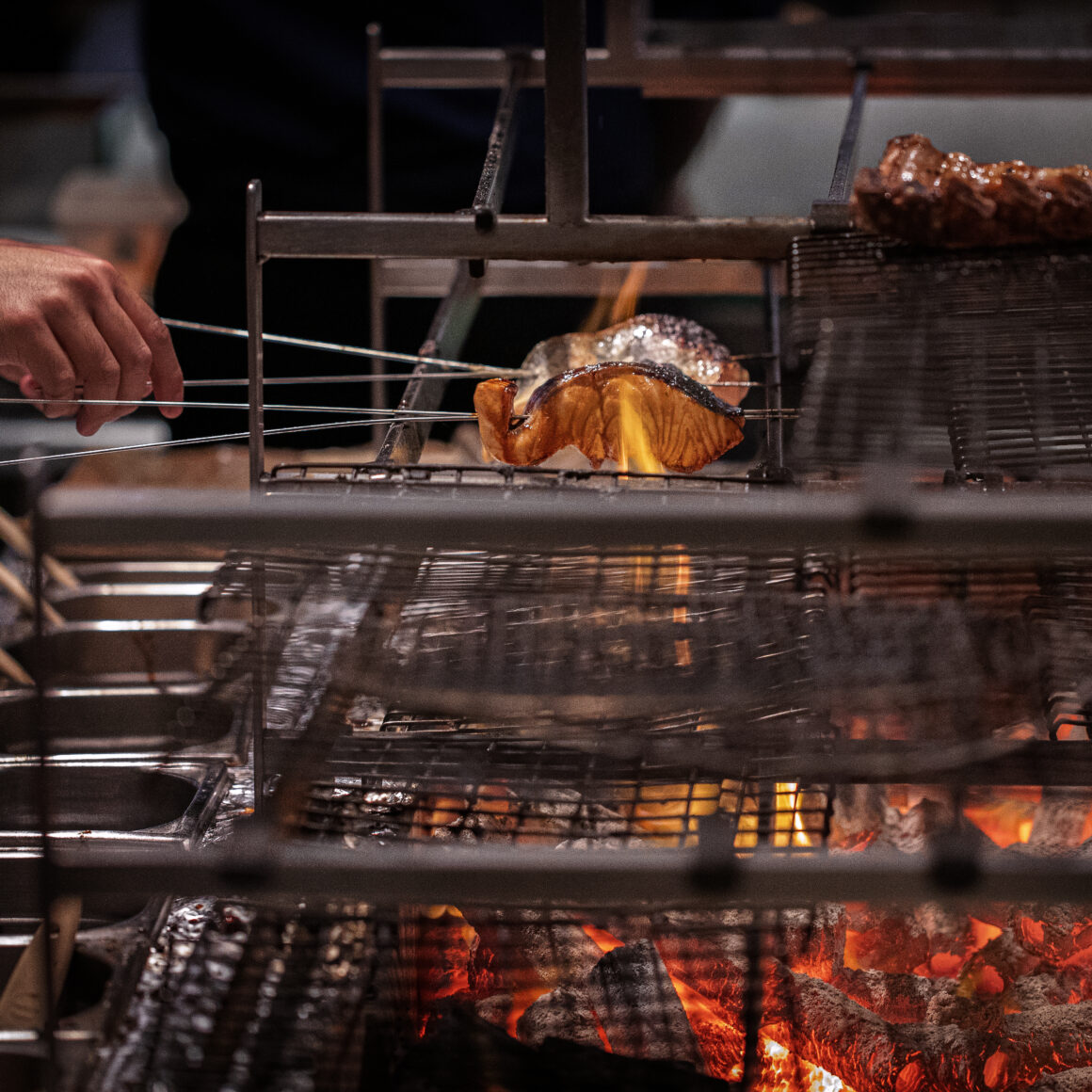 Barbecue with a difference
Restaurants with such a large ROKA grill are a rarity. Only London and Dubai currently have such restaurants. With the pop-up restaurant in Canyamel, there are now six. And because barbecuing with this appliance is an art in itself, a team flew in from London to Mallorca especially to show what is possible with it. The food is roasted, cooked and prepared on different grills at different heights.
How about grilled piementos de padrón, for example, to which yuzu salt adds that special touch? Yuzu is a citrus fruit from Japan that has been around for thousands of years. It enhances many dishes to perfection and also gives spices a complex, full-bodied, lemony note. Of course, you could also choose the squid with green chili and shiso sauce or opt for scallop skewers with wasabi and shiso. Do you fancy black cod marinated in yuzu miso? Here you go. Meat is also on offer. For example, chicken grilled on cedar wood with chili and lemon, fillet of beef with chili, ginger and spring onions or the lamb chops with Korean spices and sesame cucumber that have become legendary in ROKA restaurants, kankoku fu kohitsuji is the name of the dish in the most beautiful Japanese.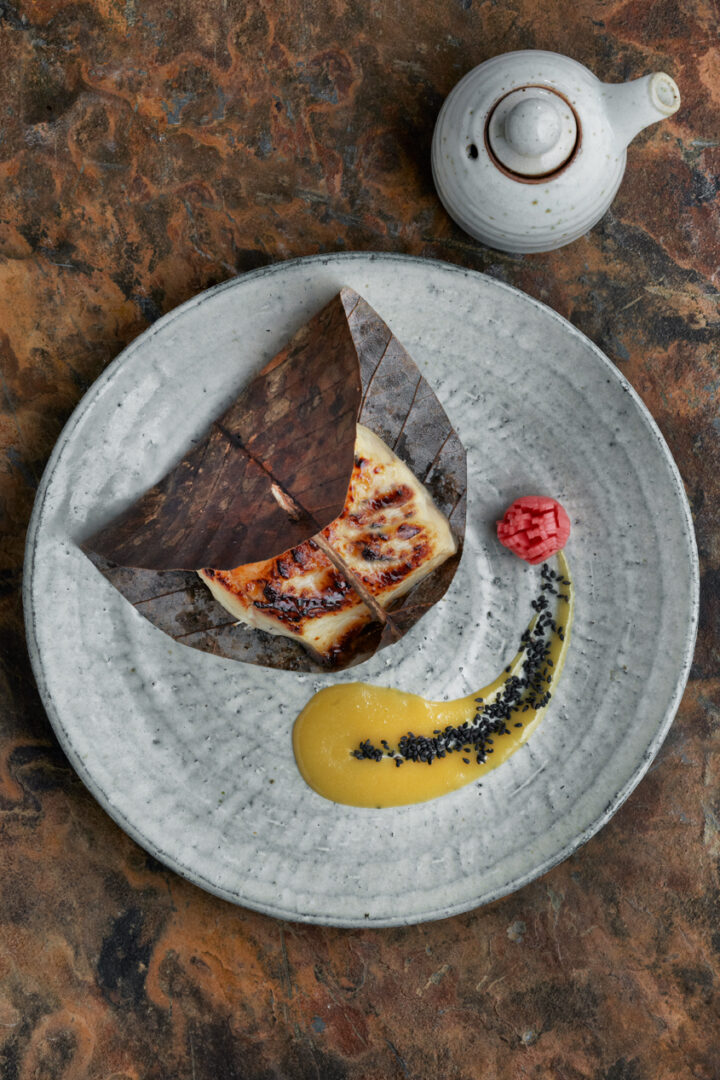 About embers and fire
It goes without saying that this Asian cuisine also offers vegetarian dishes. For example, Japanese eggplants in ginger, soy and mirin, the sweet rice wine, or asparagus with sweet soy sauce and sesame seeds. Other Asian specialties such as sashimi, tataki and sushi complete the menu.
How much do the barbecue dishes cost? Starters and side dishes start at 7 euros, main courses start at 16 euros, the most expensive being the black cod at 40 euros.
Dining is open-air on a large terrace with a view of the enchanting Canyamel valley. A new outdoor bar has also been specially built. Of course, rice wine or cool drinks are served with the specialties in proper style – from Thursday to Sunday to the sounds of the DJ. Which cocktails are shining in the glass? An ichigo kub, for example, a mix of gin, aperol, absinthe, strawberry-mirin and lime. If you fancy Mallorcan and mainland wines, you will also find a selection.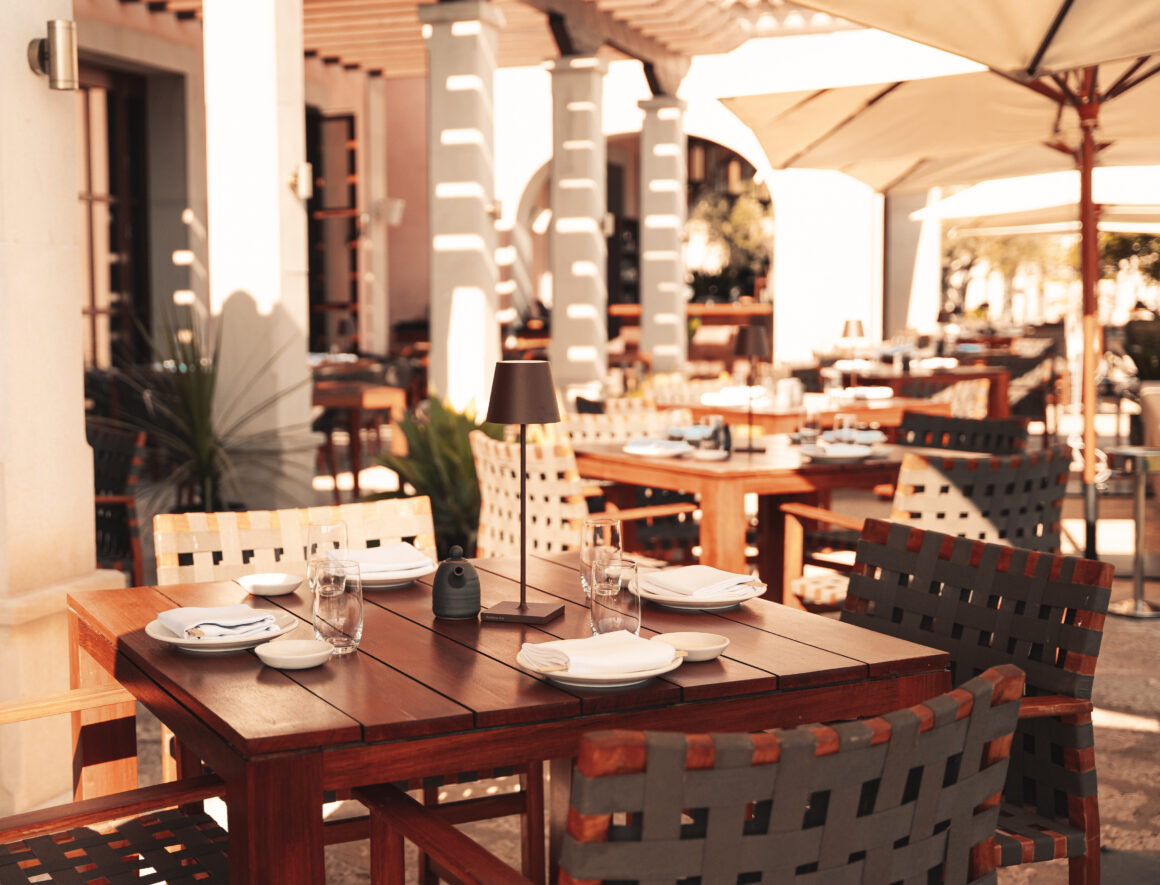 Not in the mood for robatayaki? Nevertheless, the trip to Canyamel is worthwhile. After all, the luxury hotel resort, which is built like a Mallorcan village complete with sundial tower and torrent, has two other restaurants in addition to the tapas bar: the Balearic restaurant and the Michelin-starred Voro restaurant with master chef Álvaro Salazar at the stove …
ROKA MALLORCA
at the CAP VERMELL GRAND HOTEL
Urbanización Atalaya de Vial A, 12
E-07589 Canyamel | Mallorca
Spain
Opening hours:
Monday to Sunday: 6:30 pm to 1 am