Quick check-in at the
Sofitel am Kudamm
. 11th floor with a view over Berlin in a newly renovated junior suite. The style has remained the same. The furniture, curtains and carpets have been replaced and now shine in chimney red, ochre and green. But there's no time to lose – the new
"To The Bone"
in Mitte is waiting. Martina Sommer is on the road for Murmelz.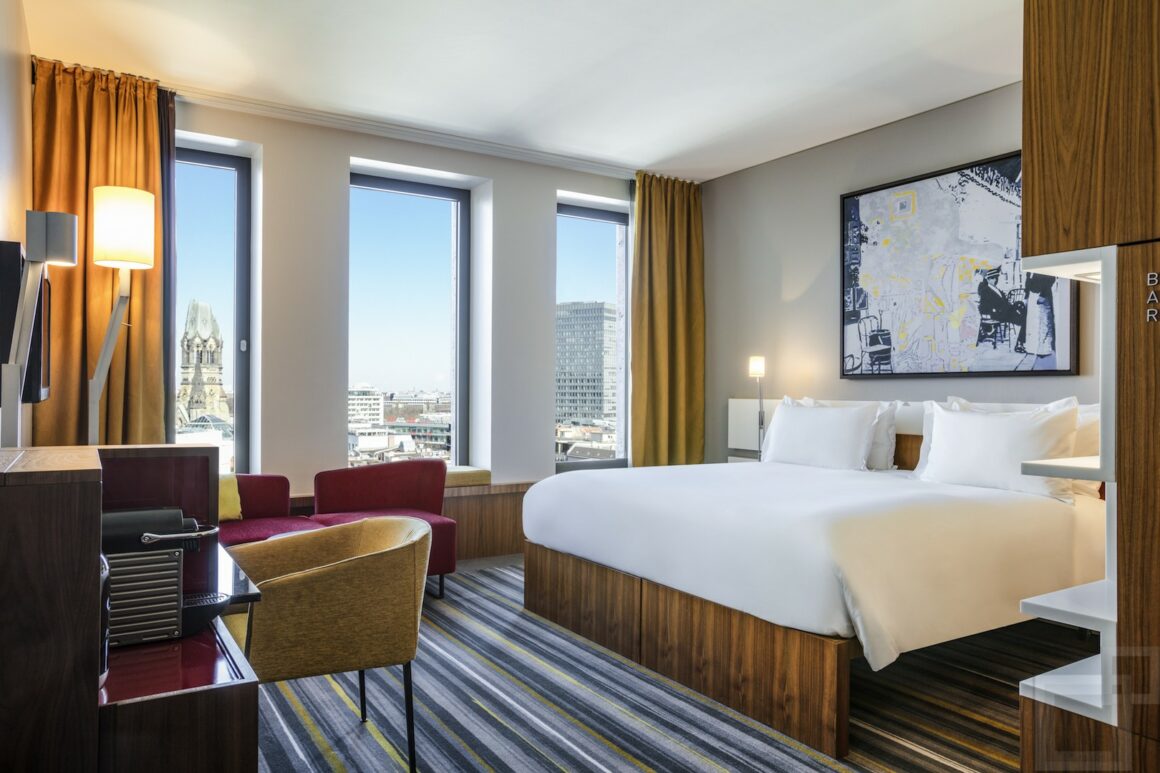 Restaurant "To The Bone
A chic location with a bold use of color: dark green walls, mustard yellow bench – a stylish bar and a large window front that can be opened completely on warm days. The name gives an idea of what the restaurant actually wants to be: a place for Italian-style meat aficionados. There is "on the bone" and "off the bone". The former is at least 800g heavy
Bistecca alla fiorentina
the latter a flank steak cut into fine strips – wonderfully tender and juicy! Great importance is attached to the typical Italian "cut" of the meat. You can do without the chard with anchovy sauce as an accompaniment (for an extra charge): loveless and tastelessly prepared. The cannelli beans at the next table looked much better.
"to beef or not to beef"? (This is the name of the sister restaurant in Berlin). For no-beef fans, the kitchen offers seasonal dishes: artichokes, stockfish, crostini or ravioli filled with nettles and ricotta. The crème brûlée for the finale was of excellent consistency but unfortunately cold.