Munich's most creative and finest Asian fusion cuisine can be found at Schwabing's
The Hutong Club
. To make sure it stays that way, Chef de Cuisine Christian Ribitzki flew to Hong Kong again for excessive research. He now serves up his highlights from the gastro trend labs at the Duftenden Hafen in his stylish restaurant. Felix Fichtner was for Murmur. Food & Travel on site again.
A dozen first-class food temples and countless street food stalls were on the list that Christian Ribitzki and his partner-in-crime Robert Tausend in seven days Hong Kong have eaten through. A culinary marathon! The fact that this physical exertion, including strained taste buds – thanks to Szechuan pepper, chilli & co. – was more than worth it can now be seen on the new menu at the

The Hutong Club

experience.
New menu at the Hutong Club
Ahead are the new
flatbreads
are recommended – optionally vegan with chili/garlic or coriander/sesame/lime filling and Mongolian-style with the best of Poltinger lamb. The perfect accompaniment to creative cocktails such as the
Dark & Stormy, High Tea
or the Shanghai Lightning.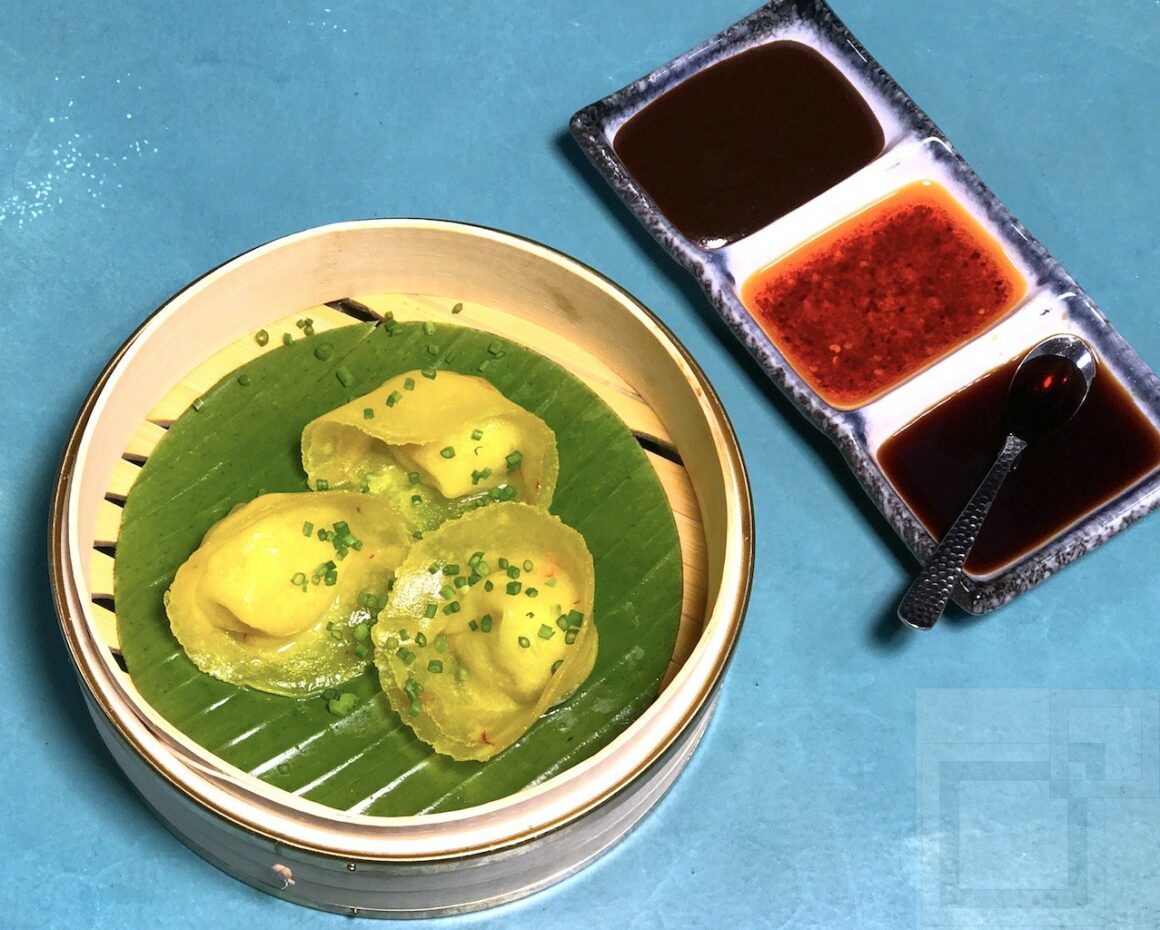 Among other things, these are new
dumplings:
with beetroot, goat's cheese and candied walnutswith scallops and rapeseed blossoms, crispy spicy pork belly and kimchi and of course the Lobster and Butter Har Gaowhich go into your mouth whole – lobster galore!
After a Tender Ox Cheek Slider (yeast dough bun with ox cheek, five spice, spring onion and Chinese coleslaw) we turned our attention to the Crispy Things: Pulled Chicken and Lime Spring Rolls, Crispy taro dumplings with duck, radish and shitake, Tender Braised US Beef Rib Puff (braised beef ribs in homemade Chinese puff pastry) and the Crispy Tuna Tartare Spring Rolls with Nam Prik mayo. Each dish is surprisingly different, but indescribably good and, above all, with perfect craftsmanship and authenticity when it comes to spices. This is what China tastes like today!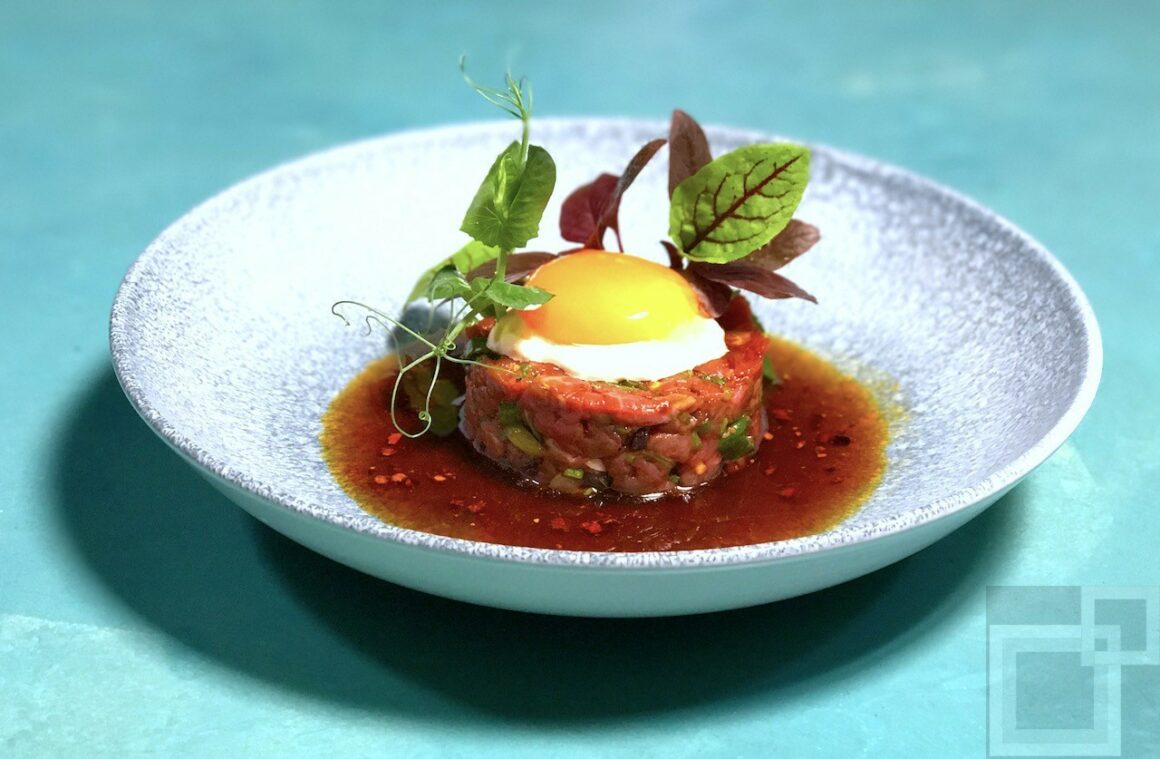 We continued with a Szechuan Style Beef Tartarefresh & spicy thanks to Szechuan pepper, roasted chili and pickled cabbage and the legendary Super Tender Prime US Beef Short Ribs with five spices, garlic and ginger – a dish for which even starred Munich chefs make a pilgrimage to Christian Ribitzki. Ribs so tender they fall off the bone and tasty? Good for laying in!
After this Chinese family feast dessert was actually out of the question – our charming hostess Manuela insisted that we at least try the
Warm Ginger Tea Tapioca
(tapioca balls in ginger tea syrup, coconut cream, fresh mango and mango lassi ice cream) with a few spoons. Crisp, fresh, light – a heavenly finish.
MURMELZ VOTE
Famous Asian Bites – Reloaded! Traditional Chinese meets international & regional – each dish is handcrafted and tasty at the highest level. Christian Ribitzki serves in the
The Hutong Club
– Asian-Fusion-Deluxe!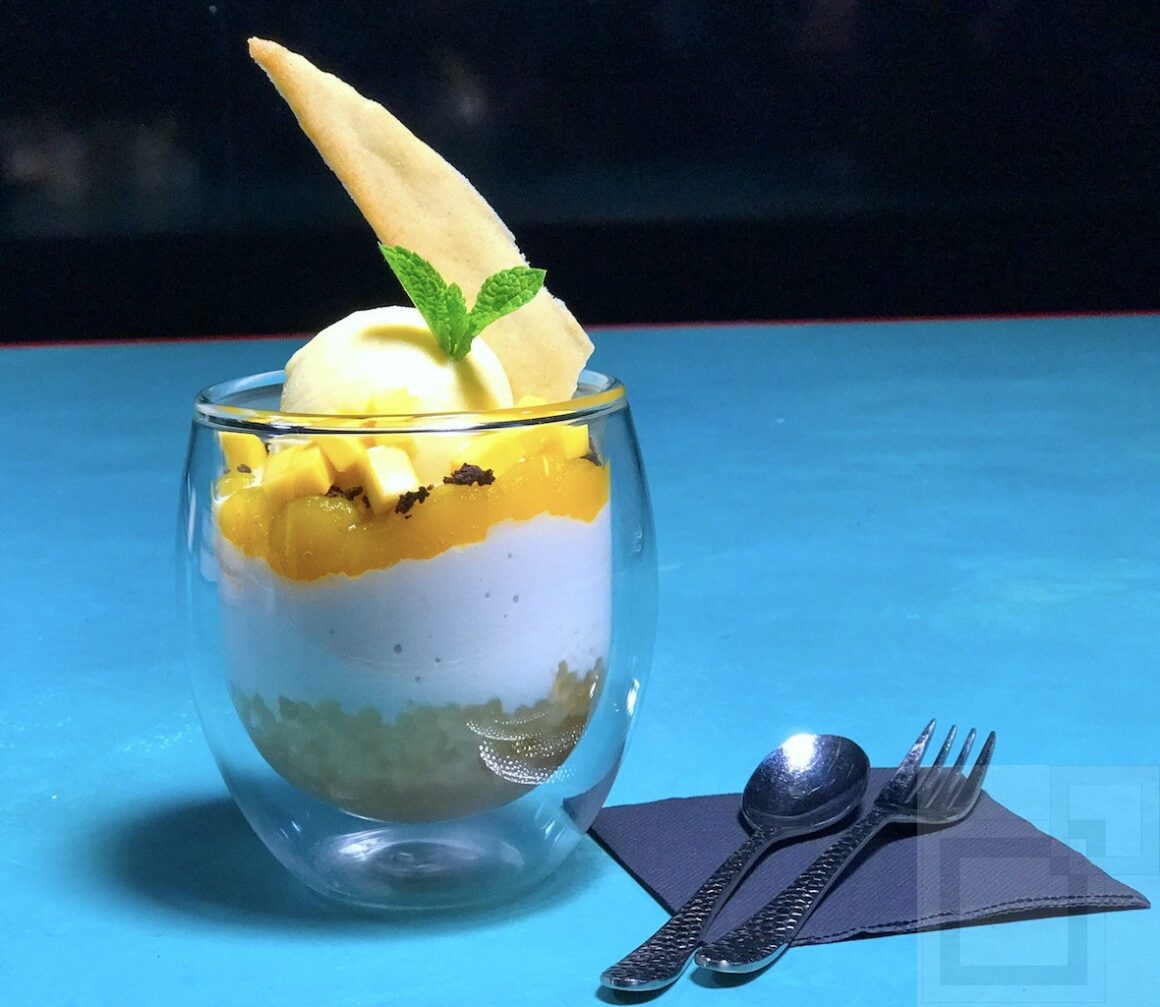 PS: At the same time as the new menu at The Hutong Club, the Dragon Room at the back was remodeled: the large tables had to make way for intimate seperate rooms – Murmelz likes!
THE HUTONG CLUB
Franz-Joseph-Straße 28 I D-80801 Munich I +49 89 38 380 343 I www.thehutongclub.de
Opening hours: daily from 18h – 1h, kitchen until 23:30h