The third resort we visited in the Maldives was Huvafen Fushi, which will officially be part of The Small Maldives Island Co' s Resort Collection from January 2018. Michael Flynn, founder of the TSMIC Group, recently acquired this luxury hot spot, about 30 minutes by speedboat from Malé, from the Anantara Group.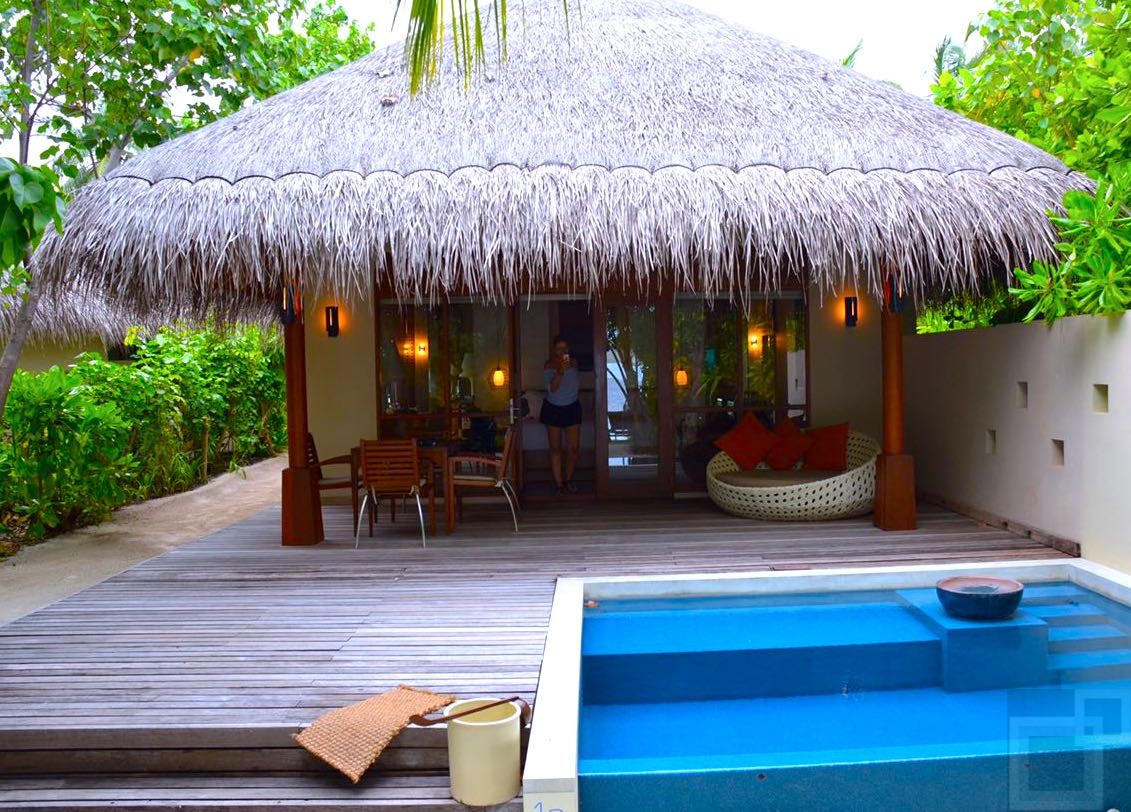 The Huvafen Fushi Resort
44 rooms – i.e. 44 houses and villas – are located on the picturesque island in the Indian Ocean. All accommodations have their own small infinity pool. Without exaggeration: this small, fine resort was the absolute highlight of our trip to the Maldives!
Suitable only for honeymooners and couples, perhaps also for a couple of really good, close friends. The atmosphere is intimate, quiet, luxurious – pure relaxation! And so much more!
In addition to a fully equipped wine cellar 6 meters underground, which also hosts private dining events, there are several first-class restaurants on the island. The service is extremely courteous and attentive. Needless to say: everything on the island is within walking distance.
The Spa at Huvafen Fushi Resort
The spa is particularly noteworthy. The island is home to the world's only
underwater spa.
Surrounded by corals, anemone fish and shoals of parrotfish, massages and treatments of heavenly quality are administered. Afterwards, relax with fresh ginger tea and almonds on a comfy sofa under the water and watch the fish go about their colorful business – chilling' deluxe!
chilling' deluxe!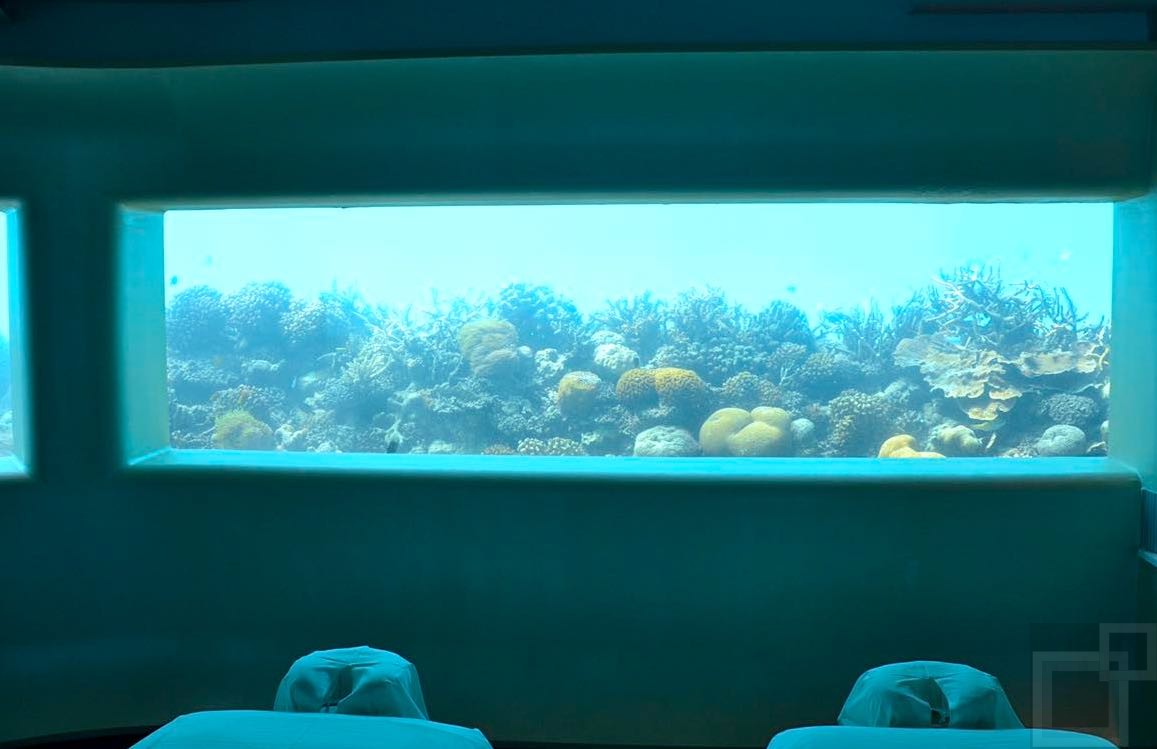 Dining at Huvafen Fushi
After a snorkeling trip on the house reef with the hotel's own marine biologist, we went to the Tandoori Grill for private dining in the evening. Embedded in the earth, decorated with oriental carpets, lanterns and blankets, we immersed ourselves in a magical Indian fairytale.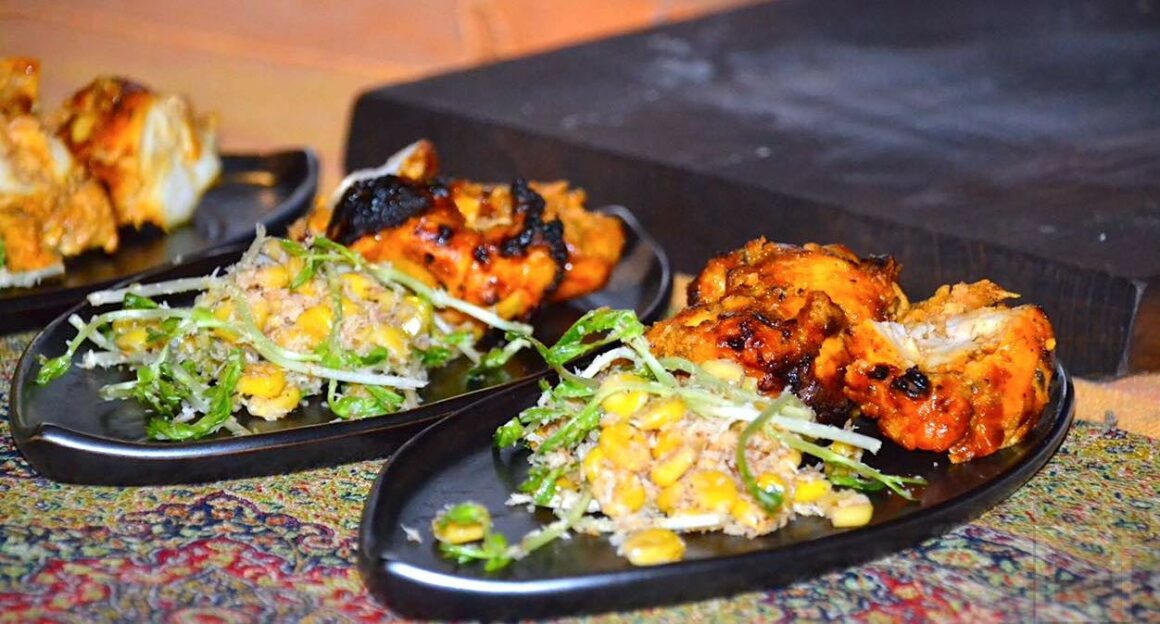 Starting with cardamom lassi to Tandoori Lobster and New Zealand lamb, we experienced a firework of taste explosions. By far the best Indian food I have ever eaten outside of India. The kitchen has a thorough knowledge of Indian cooking methods and combines this know-how with the best spices to create the perfect meal. Dinner into an unforgettable experience! On top of that, the unique location on an island in paradise – you simply can't beat it!
Our last day in Huvafen Fushi we spent between palm trees and coconut water on the beach – "what a feeling" we kept humming to ourselves and decided: we'll be back soon, for sure.
Murmelz Vote
The Huvafen Fushi Resort is an intimate hideaway for all honeymooners, couples and lovers looking for an intimate retreat in paradise. Perfect service, wellness, sport and exotic cuisine – heaven on earth. Murmelz likes!
Murmelz recommends
Murmelz' Travel Partner offers the most individual advice and the best prices:

Legal Notice: Travel for Life & Murmelz like to discover the world together. However, this article has not been sponsored or supported in any way.