Dishes with history
Fancy a journey through Mallorca's culinary history with Michelin-starred chef Santi Taura? Well then, take a seat in the DINS restaurant on the first floor of the El Lorrenç Parc de la Mar hotel in Palma's old Calatrava district. There, a twelve-course and a 15-course tasting menu are just waiting to be savored to the full. Of course with the matching Mallorcan wines. There are no à la carte dishes at DINS.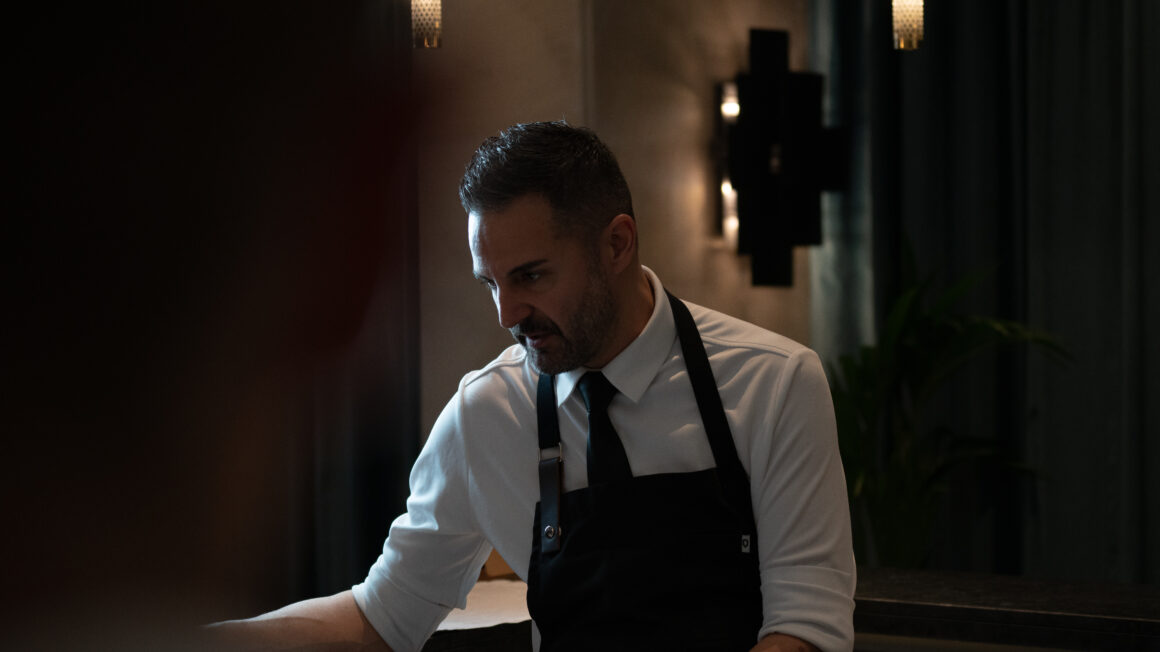 Santi Taura, a Mallorcan in his mid-forties, has searched old cookbooks and archives for traditional recipes from the island. He came across Roman, Arab, Jewish and Christian courts. And so he doesn't serve anything that hasn't already been served on Mallorca or another Balearic island. "Caviar or scallops, for example, are taboo for me," says Santi Taura. "I do serve oysters, however, because they used to be on Menorca's menus and were part of the Balearic food culture."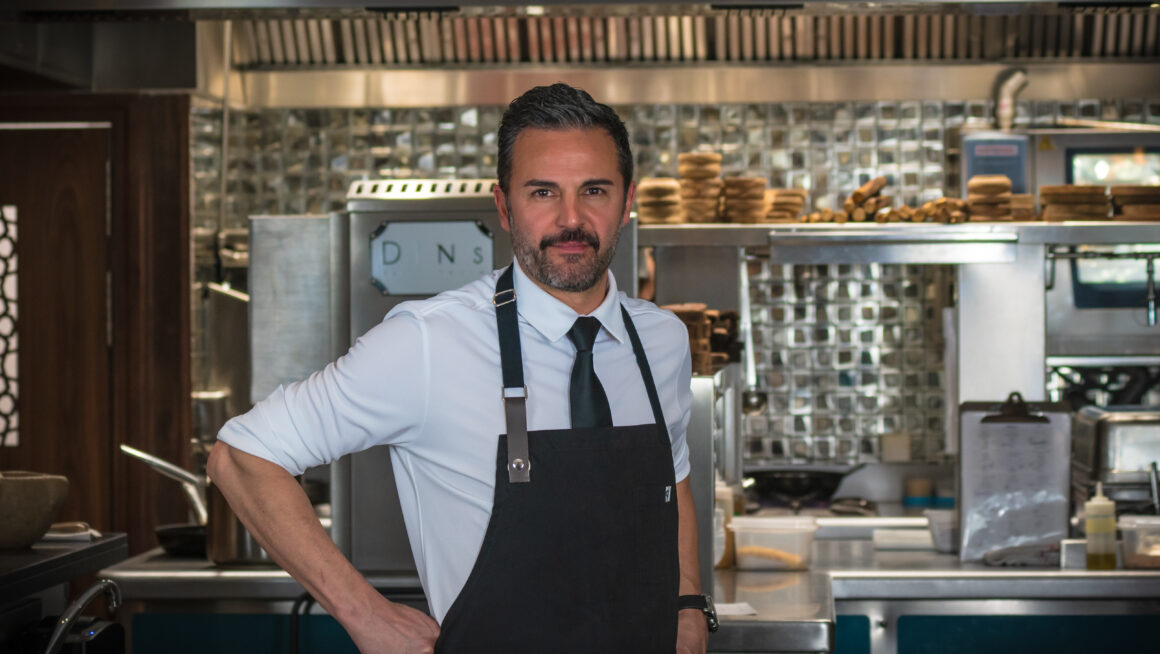 It goes without saying that he does not simply rework the old recipes one-to-one. "We cook history and the original ingredients are preserved. I'm not moving away from that. But we are changing the texture. And yes, the presentation too." And a little bit of playing is also allowed. Of course, all dishes are also given a personal, modern touch.
What does he serve up? Escabeche of guinea fowl with artichoke, for example. Escabeche – this pickle is an old way of preserving food using vinegar. This is followed by a "panada" filled with rockfish and chard, the dough prepared according to a Jewish recipe with olive oil. The aroma of an Arabian "granada", an eggplant, tomato and onion cake, wafts across the plate before we continue with squid and onions. The tempo of the gait sequence is high. Because rabbit with langoustine, suckling pig from the Mallorcan black pig, the cheese platter and sweets of all kinds are already approaching. Including an almond cake with almond ice cream … typically Mallorcan.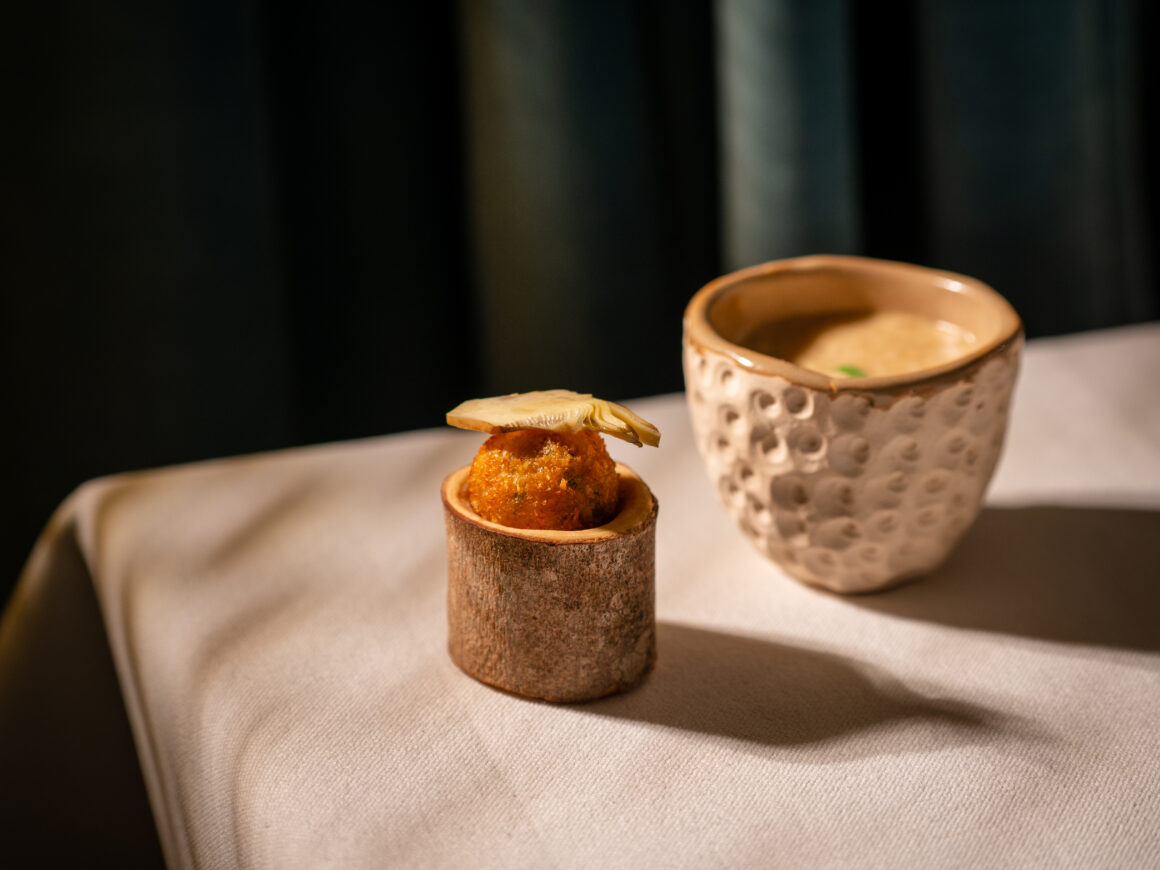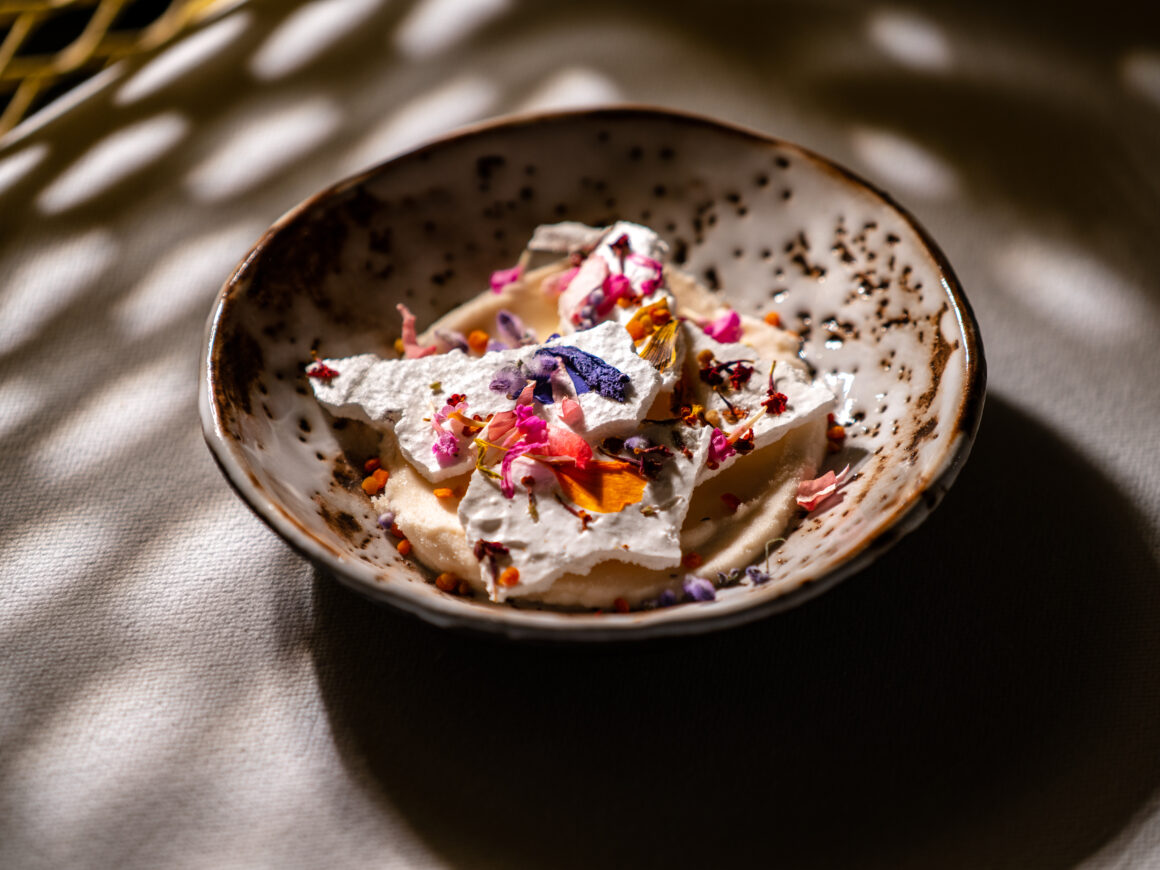 Incidentally, the dishes are served on crockery that the chef has largely made himself. At the end, you look back on a trip to the kitchens of the Balearic inhabitants of earlier times. Rustic fare for the most part, spiced up by Santi Taura.
DINS SANTI TAURA
Plaça de Llorenç Villalonga 4
E-07001 Palma de Mallorca
Spain
Opening hours:
Wednesday to Friday: 20:00 to 24:00
Saturday: 13:00 to 15:00 and 20:00 to 24:00