Prague is a city full of magic. Seemingly every corner and every winding alley tells its own story. Here on the banks of the Vltava, European high culture meets diverse enjoyment and genuine joie de vivre. In the middle of it all, on the "small side" of the city, below
Prague Castle
and just a stone's throw from the famous
Charles Bridge
Charles Bridge, a jewel of top European hospitality shines: the Hotel

Augustine, a Luxury Collection Hotel

.
The hotel
Seven historic buildings are combined to form today's hotel complex. The costly 68 million euro conversion took a whole three years until the hotel was completed in 2009, at that time still part of the
Rocco Forte Group
could be opened. Designer

Olga Polizzi

sister of hotel entrepreneur Sir Rocco Forte, created a charming mix of Augustinian convent life and early 20th century Czech cubism in her typical modern-traditional style.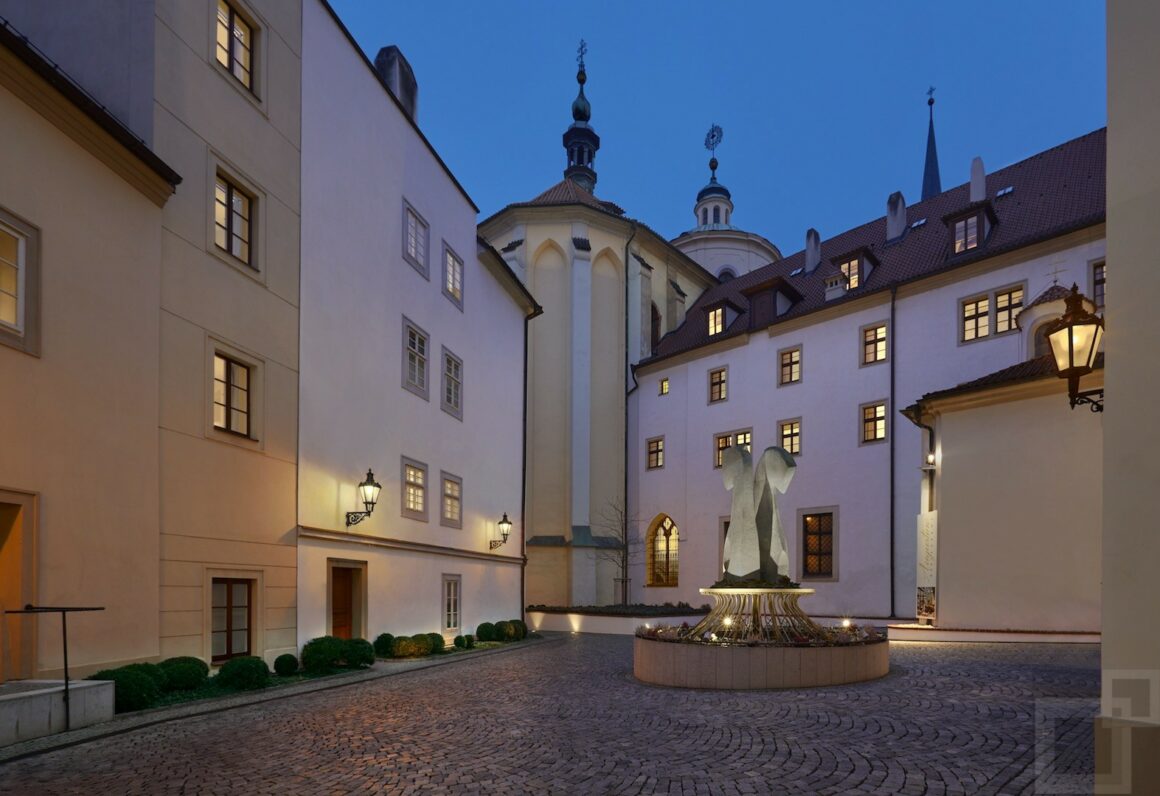 New life has been breathed into the old walls with great sensitivity and attention to detail, without detracting from the special atmosphere of the courtyards and gardens. The result is a place with very special
vibes
a place to feel good, to linger, to enjoy and to discover.
The rooms
The Augustine offers just 81 rooms and 20 suites, making it more of a boutique hotel than a grand hotel. Due to the architectural specifications, no two floor plans are the same, but all rooms were furnished in identical bourgeois elegance.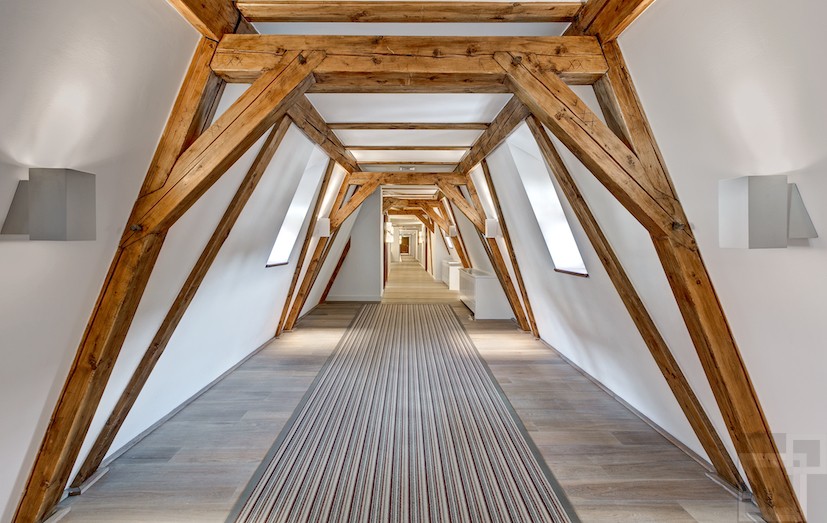 All the furniture, wood, glass and wrought-iron work comes from Prague and the surrounding area. There are works by Czech artists on the walls, and books and poetry by local authors on the bedside table and shelves invite you to browse through them in the evening. The rooms are decorated in soothing brown and beige tones with red, orange and green color accents on sofas, armchairs and curtains. Some of the rooms have allergy-friendly parquet flooring.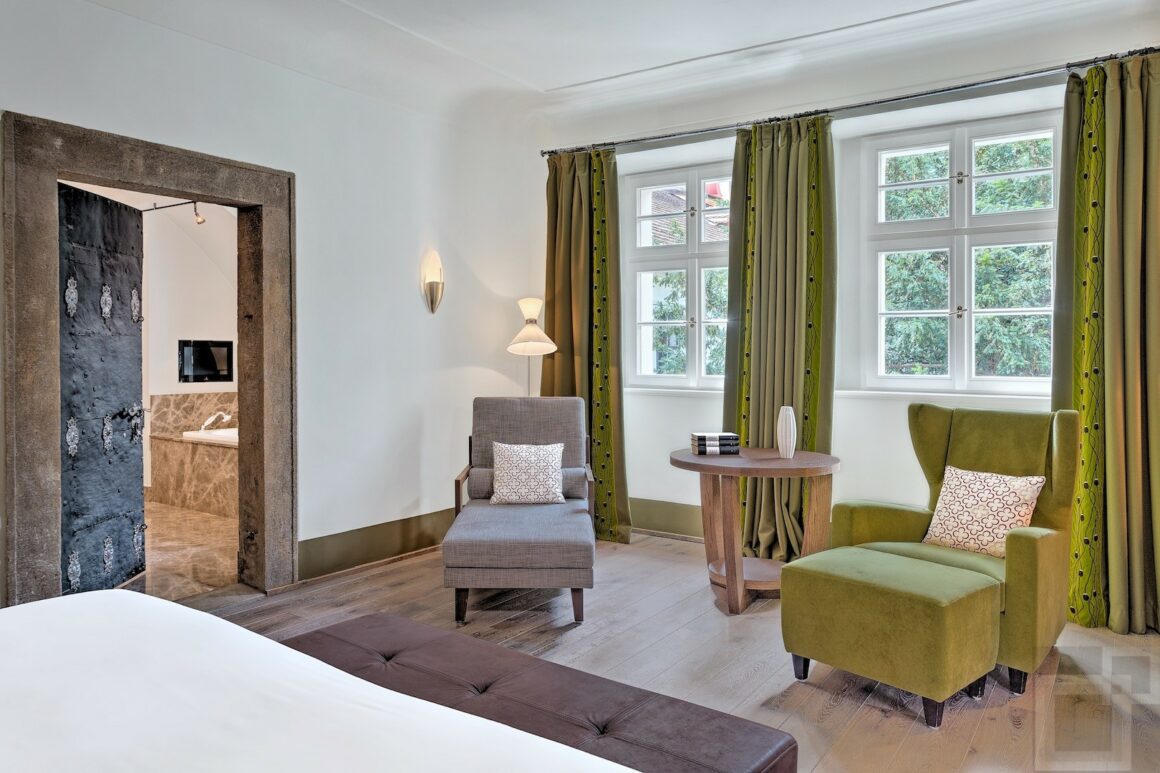 The large beds are particularly cozy! Pure relaxation is guaranteed after extensive exploration tours or business meetings. And from my own experience, I have to admit that I like to stay up a few minutes longer in the morning.
The gray or sandstone-colored marble bathrooms are all very spacious and some have separate showers with
rain shower heads
. The suites are equipped with
Bulgari amenities
are available. Sufficient space is provided by the separate closets, which have been cleverly positioned in wall niches.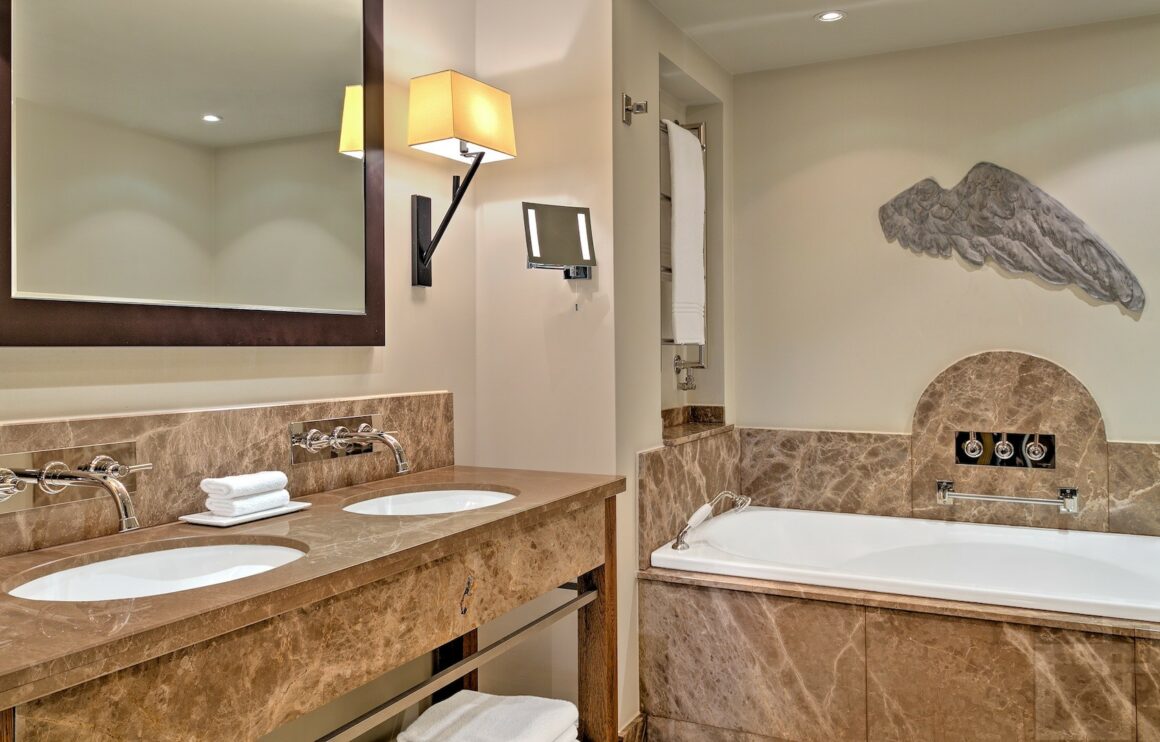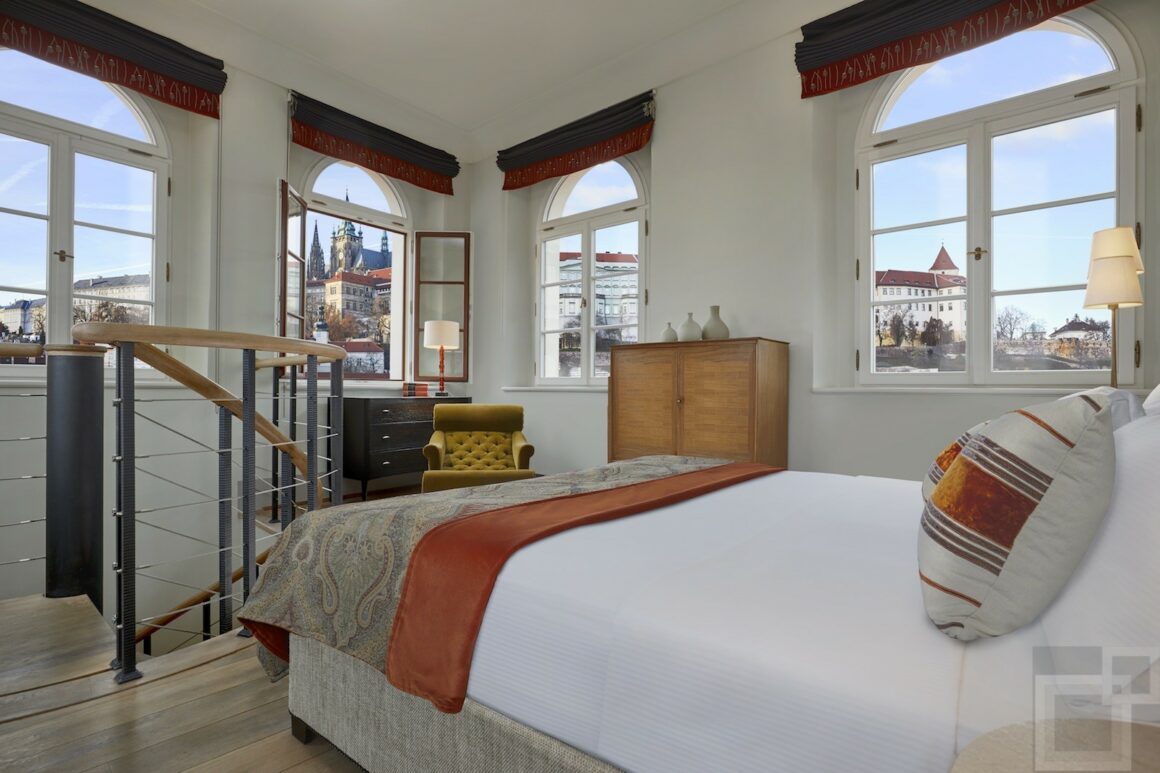 If you want to treat yourself to something really special, book the
Tower Suite
in the former astrological tower of the monks. The bedroom is located at the very top under the firmament and after waking up to the sun's rays, a breathtaking 360° view opens up over the whole of Prague. Unforgettably beautiful!
Augustine Restaurant & Bar
In summer 2019, the charming Chef de Cuisine Marek Fichtner handed over the chef's spoon to his former sous-chef Martin Bohaček, who has been spoiling guests at Augustine Restaurant ever since. Bohaček's style is based on that of his predecessor, who modernized and purified Czech cuisine. Dishes such as the classic foie gras, pork cheeks in dark beer sauce or duck breast with ravioli and beetroot are still on the menu. The new head chef also experiments with modern European influences and brings regional cuisine with a light, international touch to the plates. On our most recent visit, we enjoyed it very much.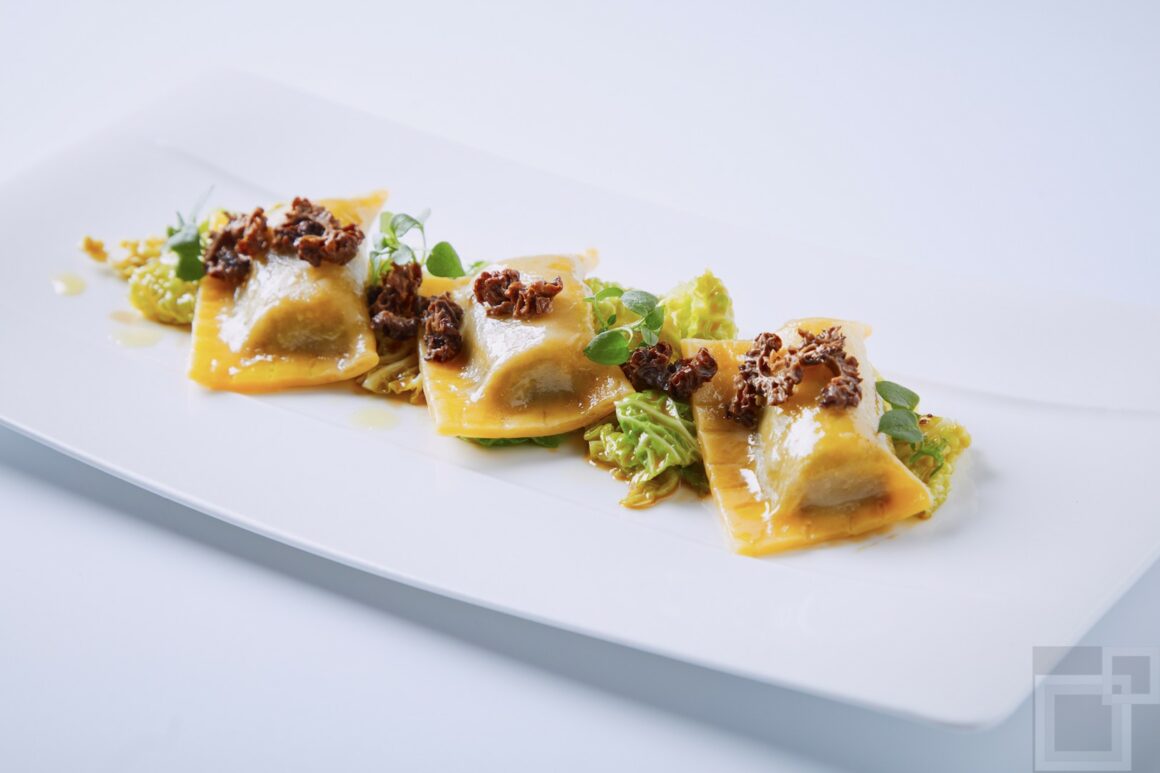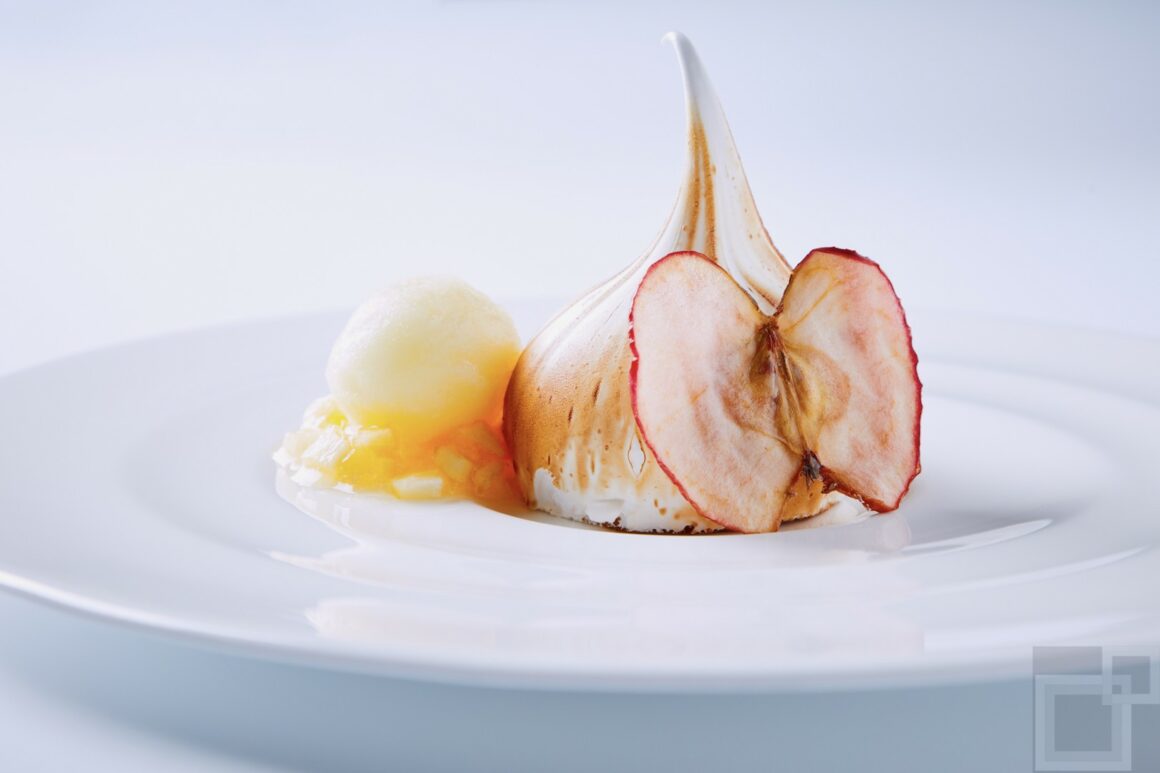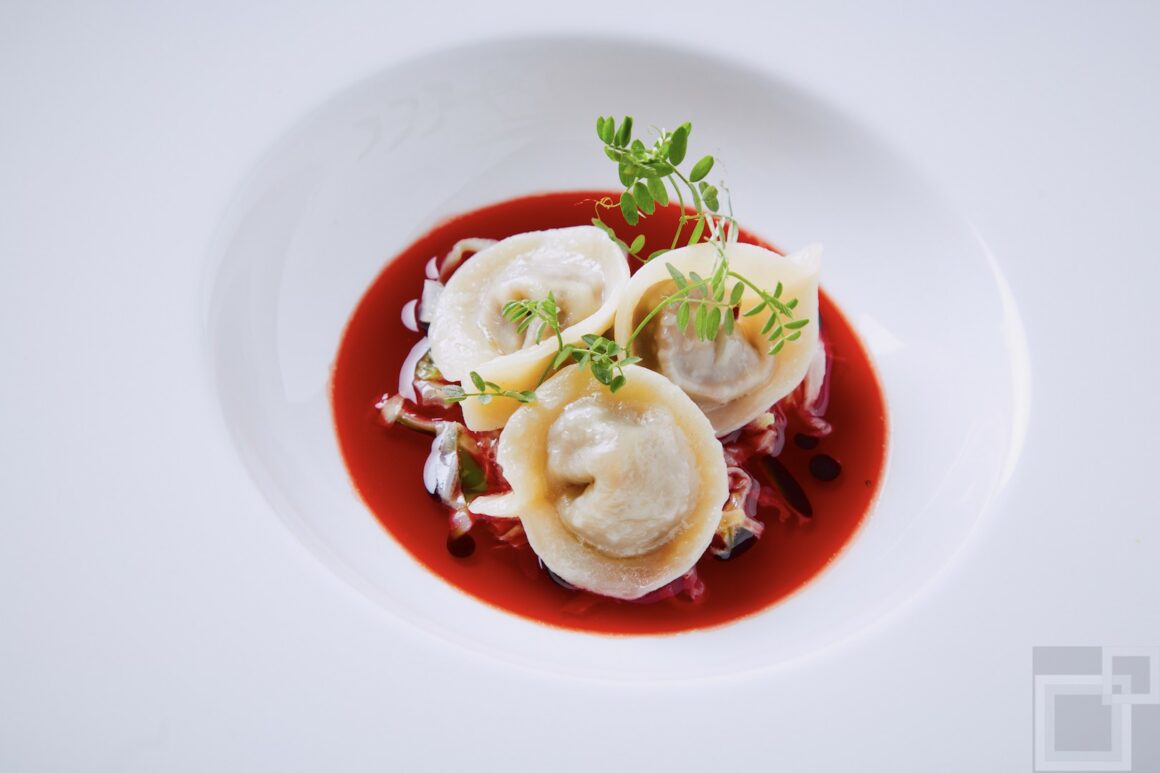 The Augustine Garden is particularly beautiful in summer, framed by imposing arcades, a sundial and a babbling fountain. We recommend the weekly BBQ evenings, which are accompanied by cozy jazz music from a Prague Philharmonic trio – with a huge selection of grilled dishes on land, on water and from the air.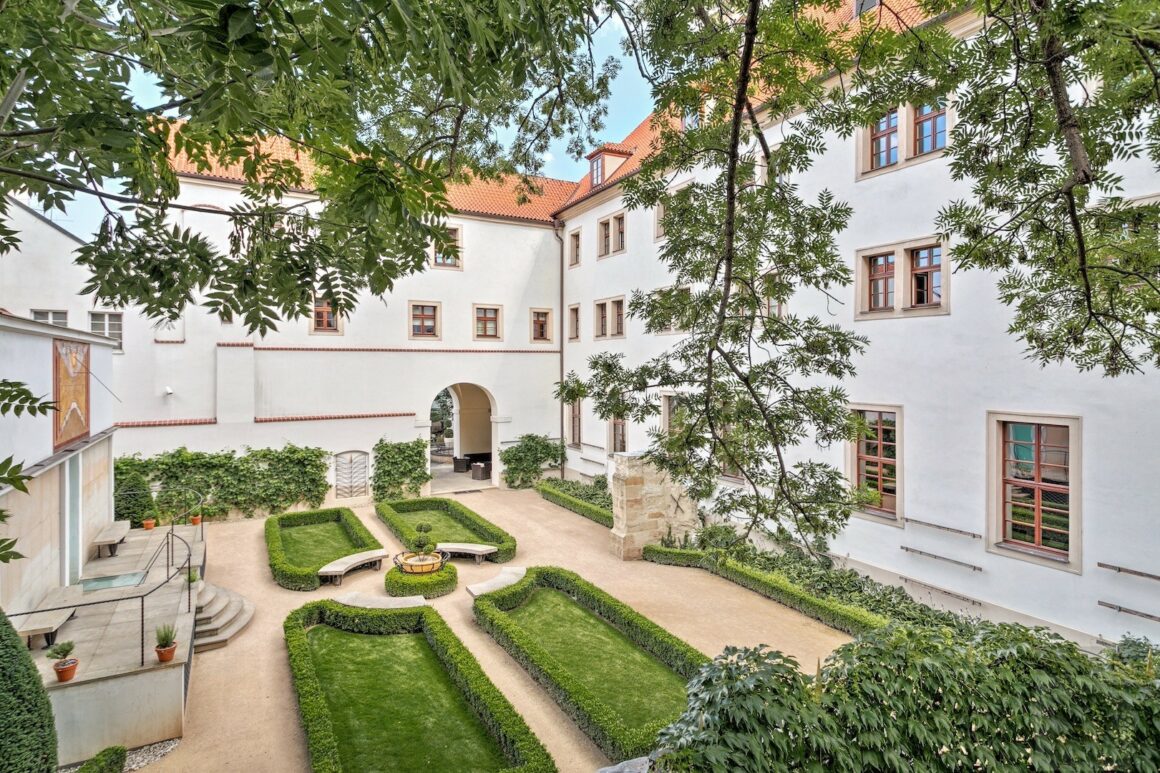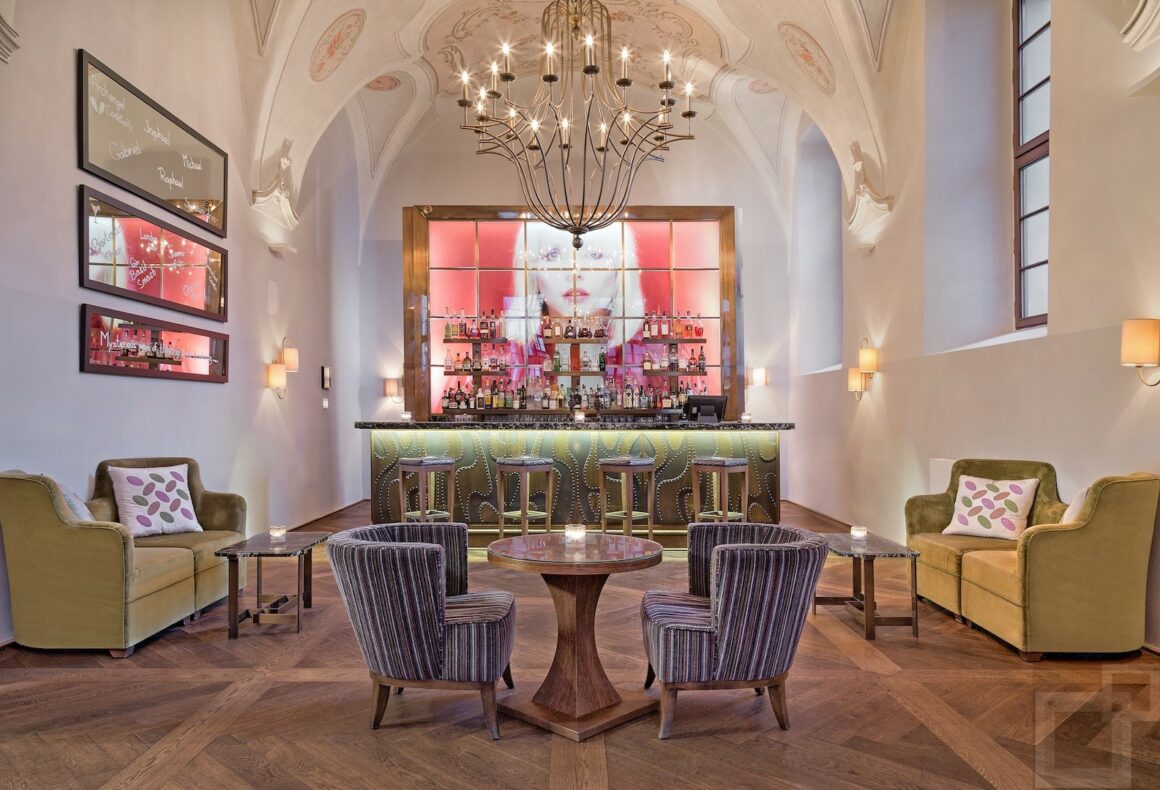 If you're feeling peckish, take a detour to the cozy yet imposing
Refectory Bar
with unusual signature cocktails and a larger-than-life portrait of singer Debbie Harry.
St. Thomas Beer
What would Prague and the Czech Republic be without beer? Unthinkable! It goes without saying that Augustine in Prague also has its own tasty traditions. The history of the in-house
St. Thomas beer
goes back to 1352. In the 16th century, Rudolf II even ennobled the brewery, making it a purveyor to the court, which is why people began to refer to it as "royal beer". Today, the dark, caramel-colored barley juice is produced exclusively by the Matuška Brewery a currently very popular micro-brewery with countless awards.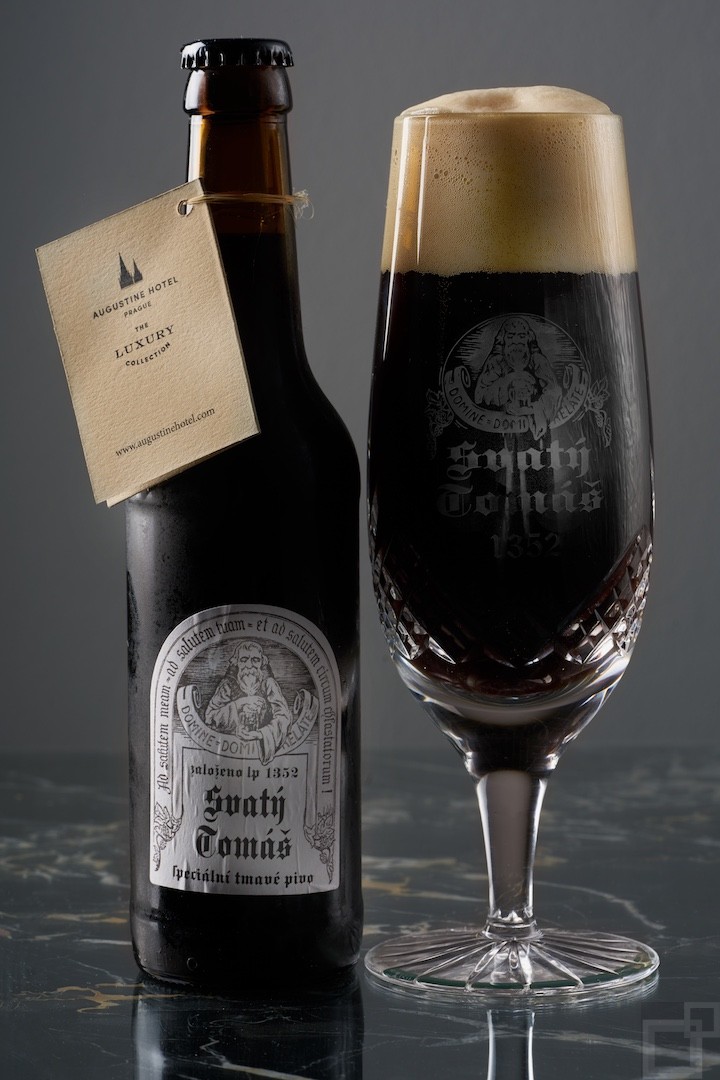 Augustine Spa
In addition to a small fitness room with modern equipment and intimate treatment rooms for all kinds of beauty procedures, the Augustine Spa has a sauna, a steam bath and a small hammam. Natural ingredients are at the heart of the treatments, which promote the unity of a healthy body and an alert mind in accordance with ancient monastic traditions. For example, believe it or not, the
St. Thomas Beer Treatment
which regulates the pH value and has an extremely positive effect on our body's detox and moisture levels.
Murmelz tip
Through the monastic
Garden of Eden
Hotel Augustine is connected to the revived monastery around St. Thomas Basilica. On Tuesdays and Thursdays, the monks offer private tours for hotel guests to explore the church, monastery and historic library.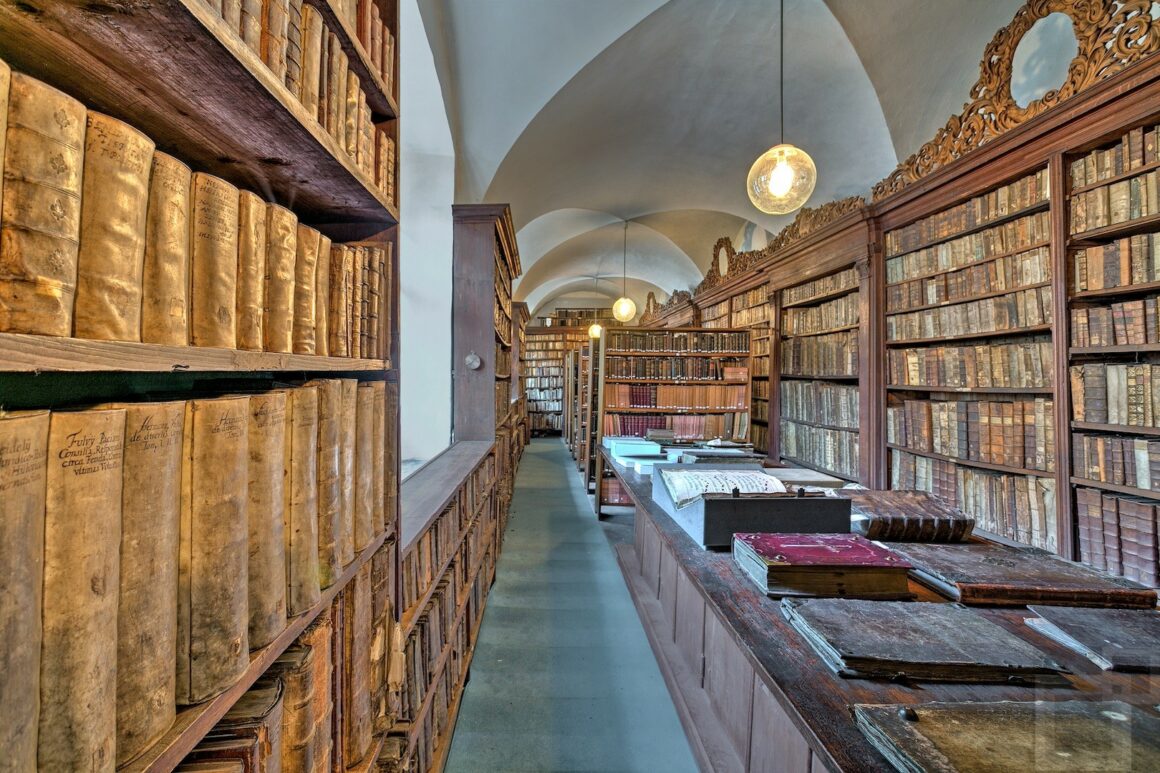 We also highly recommend the private city tours with Marcela Květoňová, who has an almost infinite knowledge of her home city and the entire European history and with whom a 3-hour walk through Prague's Old Town becomes an entertaining experience of a special kind. Further information and tips are available from the helpful concierges and the extremely friendly staff at reception.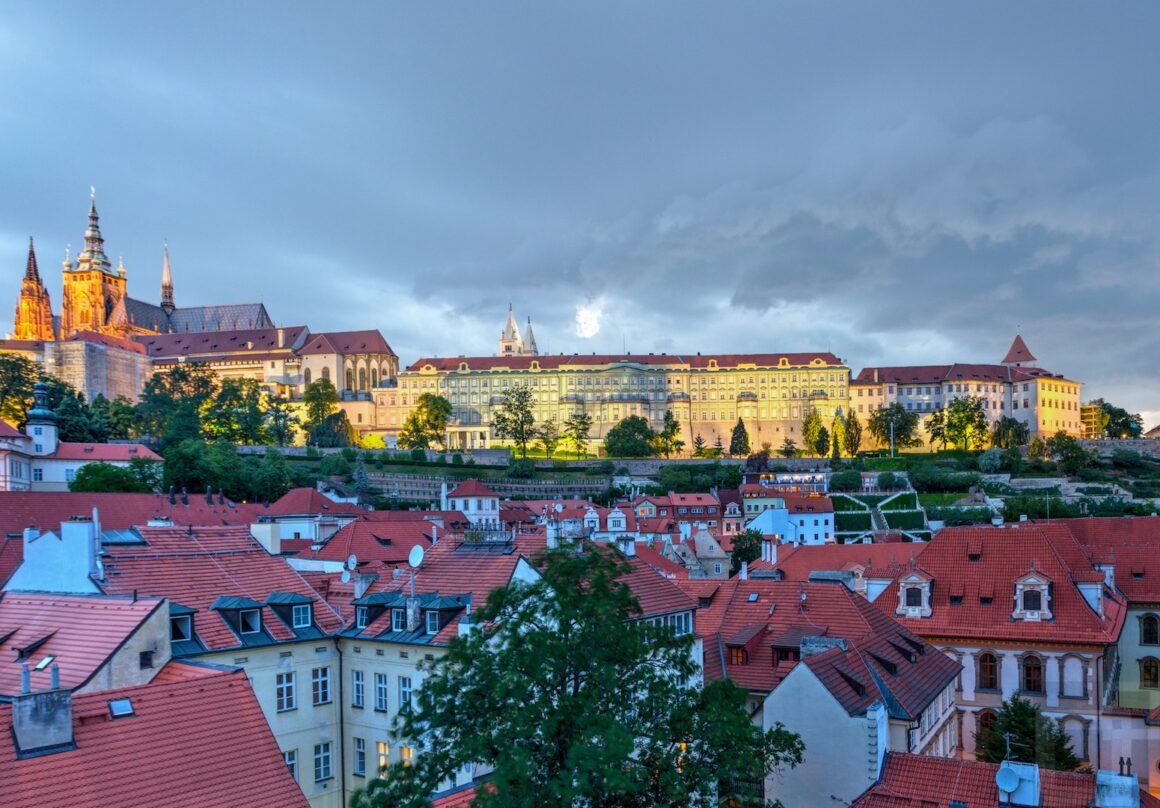 Murmelz Vote
Individual service for our guests is not just an empty phrase here, but hospitality that is practiced as a matter of course. The Augustine, a Luxury Collection Hotel in Prague offers true luxury hospitality at the highest level and in an elegant ambience. Murmelz loves.
Editorial contribution | no paid contribution.