The small revolution in South Tyrolean gourmet cuisine. When three-star chef

Norbert Niederkofler

is at the stove, home is on the plate. Lobster? No, thank you. Foie gras? Just don't. Turbot? But not at all. Norbert Niederkofler has radically changed his way of cooking.
Total alpine cuisine
Norbert Niederkofler only works with regionalingredients, from mountain saffron to whitefish from the neighboring pond. He even avoids citrus fruits and olive oil. And so

South Tyrol's

South Tyrol's first and only three-star chef in the gourmet country par excellence (19 restaurants with 24 stars!) has not so long ago achieved the highest Michelin award. A whopping 3 stars! A small revolution, made in northern Italy. Total alpine cuisine.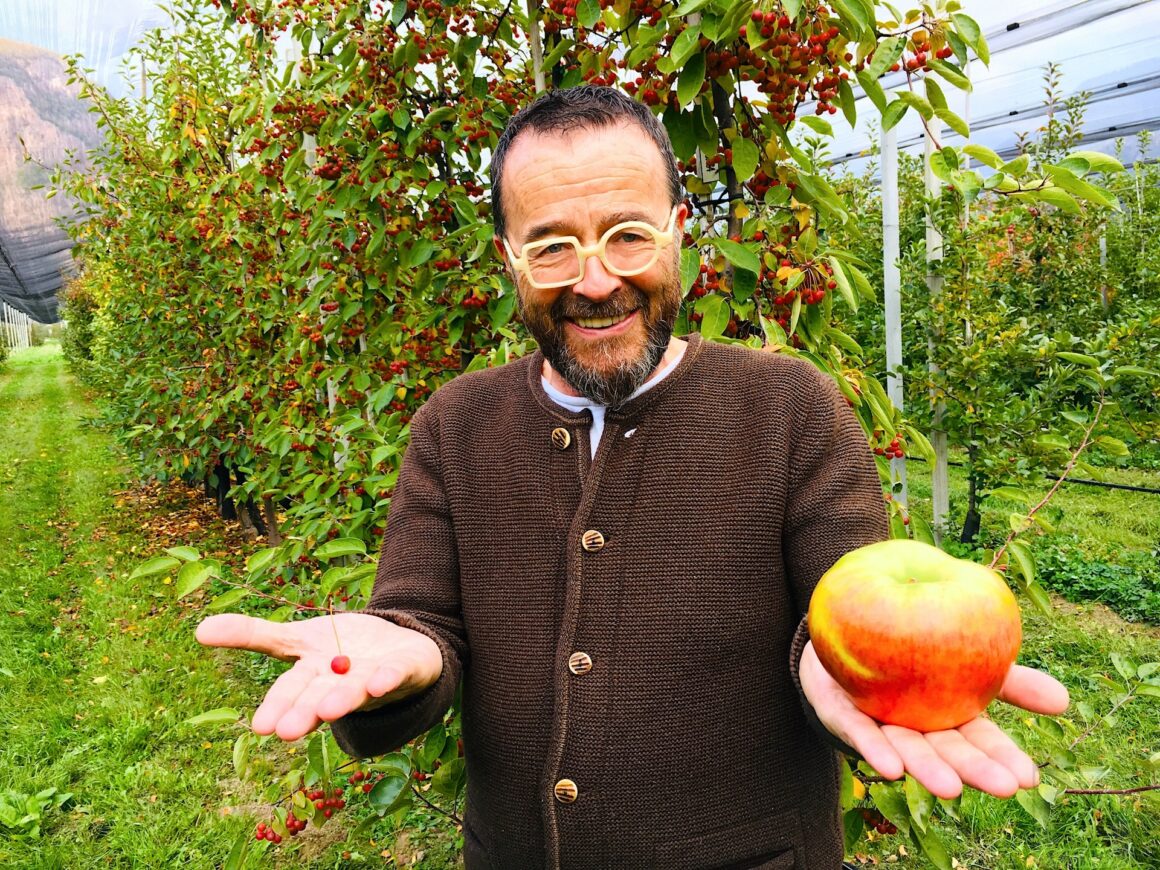 Crisp, fresh ingredients directly from local farmers, almost forgotten varieties, products that do not have longdelivery routes behind them, the rediscovery of the season with its very own flavors – these are the cornerstones of his kitchen philosophy. The pioneer reflects on old roots, explores what delicacies can be discovered on the doorstep and interprets them in an innovative, modern, even avant-garde way. And thus creates surprisingly new culinary experiences that fit into the 21st century.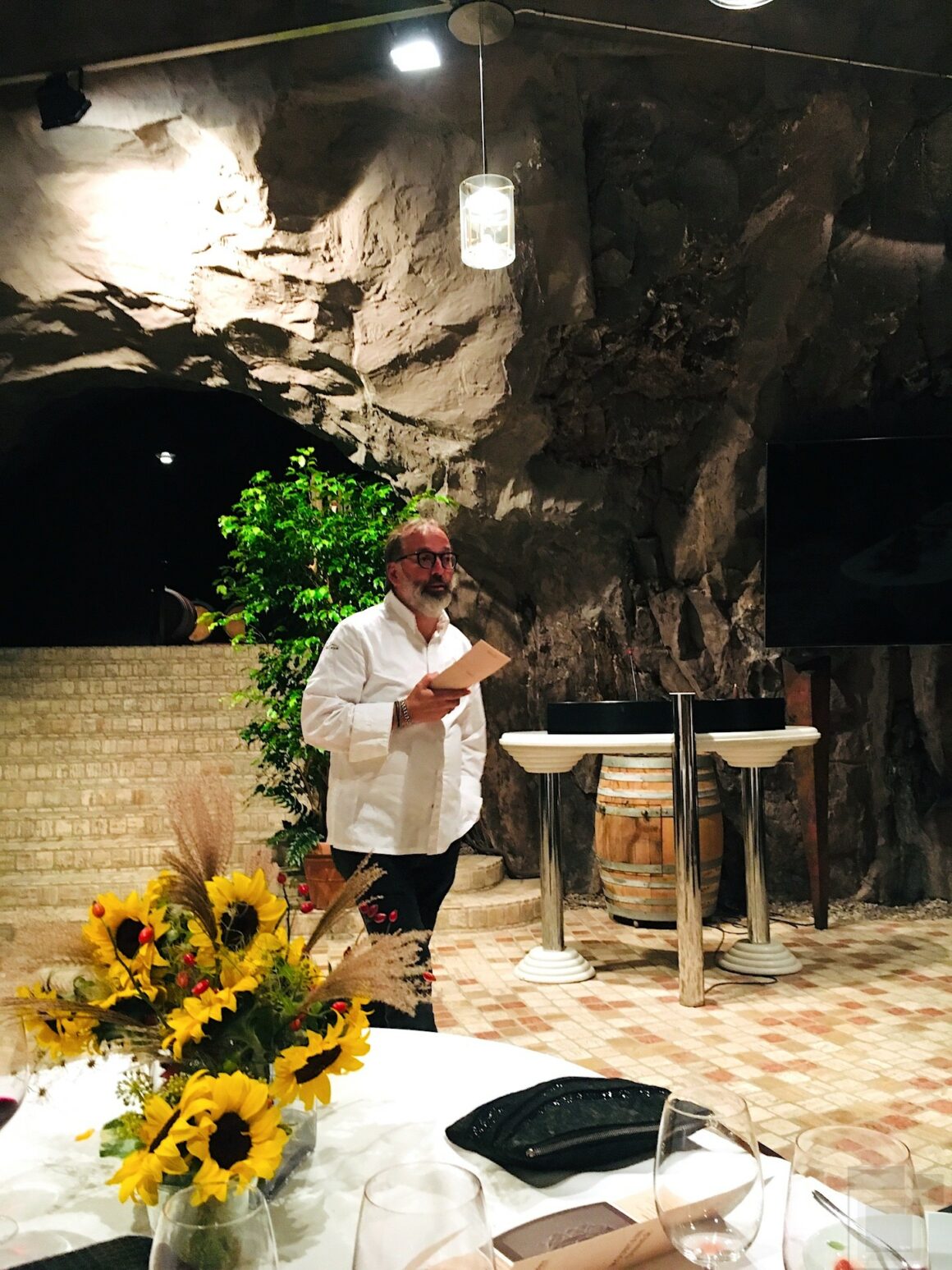 Ambassador of mountain cuisine

"I focus exclusively and consistently on the pure, pure, genuine from the Alps, we need to honor the treasures we have here much more, they are incomparable",
says the 57-year-old. And continues: "Everyone can explore the unique things that can be found in the woods, fields and meadows in their own area." He supports the general trend towards regional foods and encourages people not to let them lead a wallflower existence. Restaurant St. Hubertus in San Cassiano in Val Badia is the master of the pots. When he is not tirelessly on the road promoting his idea. After all, it's not just about himself and his own restaurant.
He is concerned with promoting the entire mountain region, preserving farming structures and securing the livelihoods of small producers. He is concerned with the preservation of biodiversity and environmental protection in his home region – the man comes from Luttach in the Ahrntal Valley.
Taste the Mountain
And he is looking for allies who share his ideas. And finds them. Not only in South Tyrol, other regions of Italy, Austria, Germany and Switzerland, but also in Canada, Peru and Australia. And organizes top-class events with them that are dedicated to one theme: local cuisine.
He is one of the main initiators of the new gourmet festival


Taste the Mountain


a few weeks ago in Bolzano, which offered a lot of culinary delights. A whole guard of top international chefs cooked up a feast in the South Tyrolean capital to celebrate authentic food in the classy way.
Niederkofler & Friends
Like Niederkofler, three-star chef Andreas Caminada from Schloss Schauenstein in Fürstenau, Switzerland, has mastered the art of refining local produce. Or Alfio Ghezzi, the two-star chef from the Locanda Margon in Trento. Thorsten Probost from the Griggeler Stuba in Lech am Arlberg, Austria, Justin Cournoyer from Canada (Actinolite, Toronto) and Pedro Miguel Schiaffino from Peru (Malabar, Lima).
"For me, it's important to get something off the ground with authentic people. With honest, truthful people who have the same goal and are committed to it,"
says Niederkofler.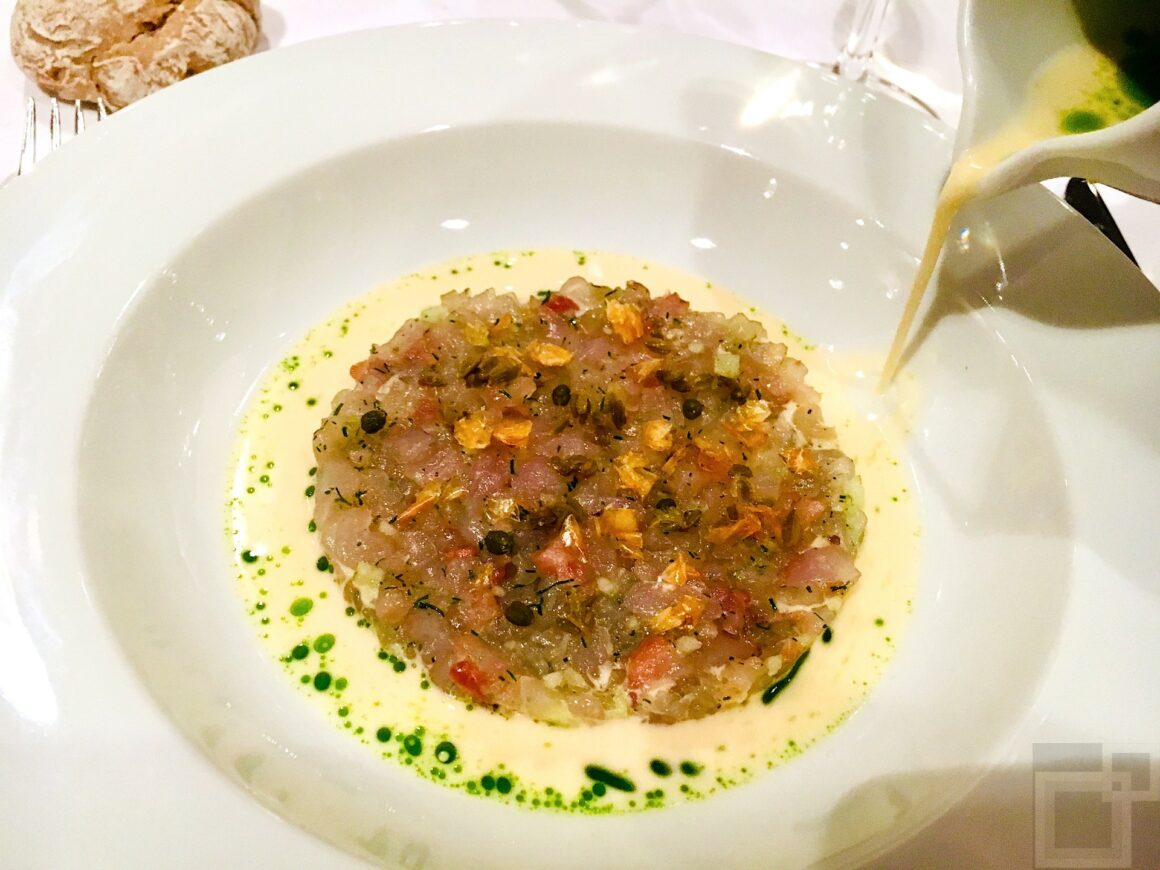 Black potatoes & fermented linseed
Master Niederkofler serves a tartare of whitefish with its crispy baked scales with celery seeds, green apple, lovage oil and fermented elderberries. Cournoyer treats its guests to pears roasted in birch leaves with fermented grapes and thyme oil. Caminada focuses on trout, to which he adds carrot cream, pickled beet and smoked trout mousse. Schiaffino likes to surprise with exotic delights from the Andes with a composition of chulcche, a Peruvian "fingerling potato", fermented black potato, porcini mushrooms and fermented linseed. Ghezzi prepares hare with smoked marrow, pumpkin and coffee flavors. And Probost loves desserts made from flour from 200-year-old corn varieties, roasted in butter, with chocolate, rowan berries, black elderberry and a white fir syrup.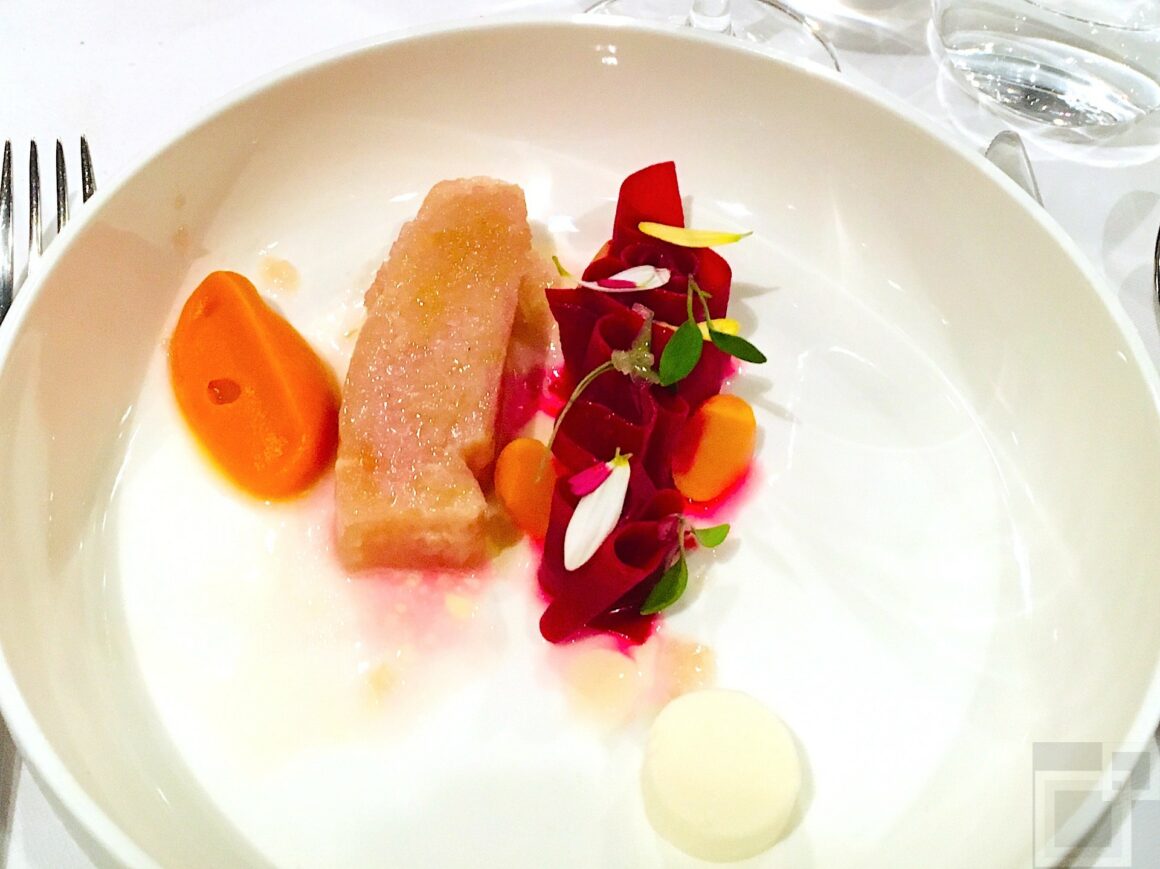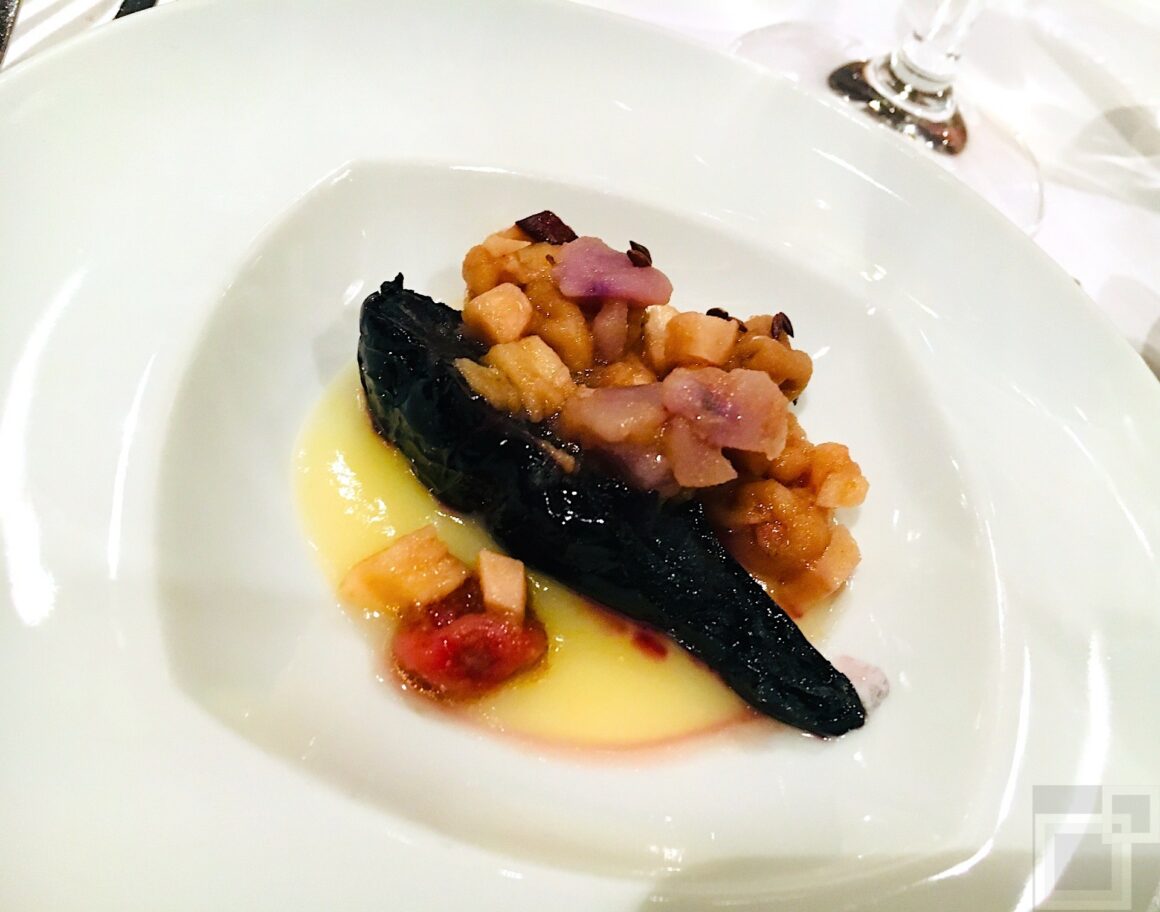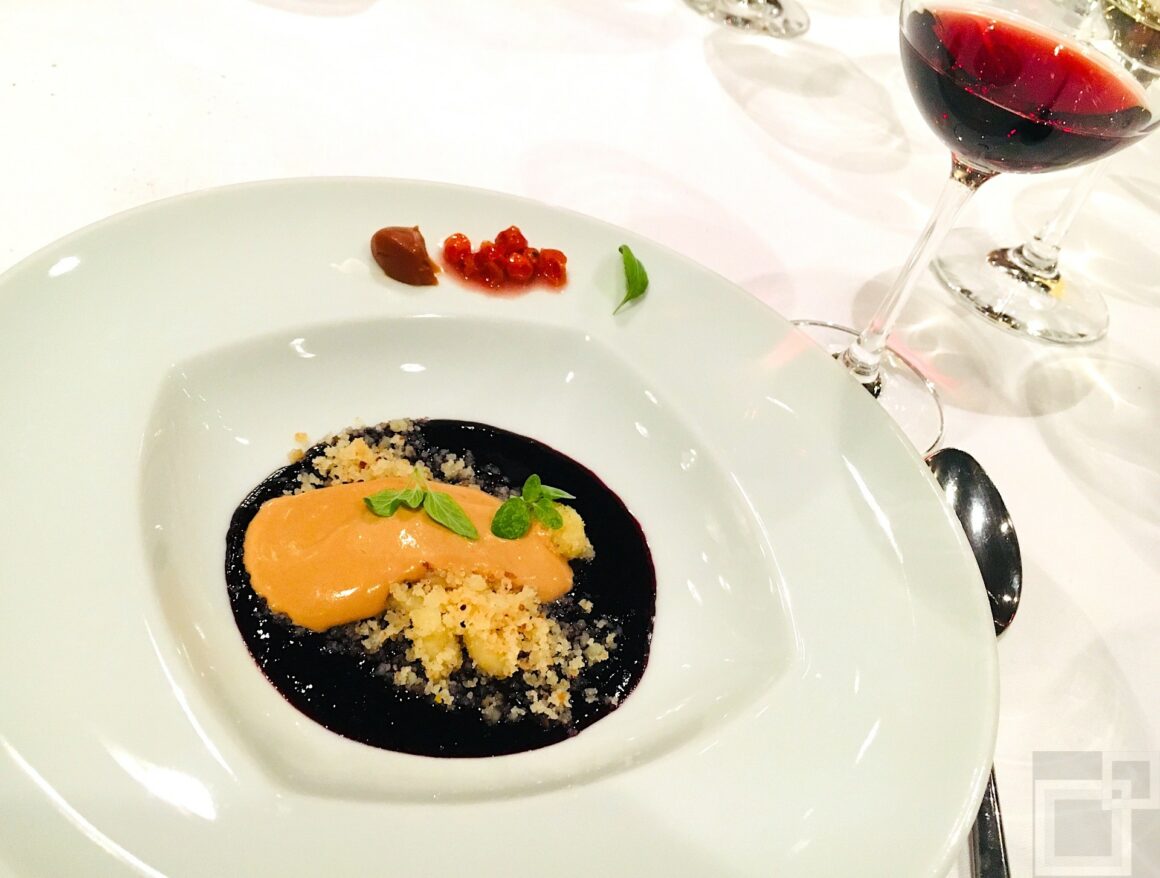 Quite trendy: fermentation
Astonishing parallels: There are similar trends in kitchens all over the world – and similar methods. And we're not talking about low-temperature cooking, sous-vide or all the foams and breezes of molecular cooking. But rather down-to-earth, traditional methods for preserving food in order to achieve the best possible results. Fermentation, for example, is one of them, thousands of years old and therefore probably the oldestbiotechnology used by humans to preserve food. And it is currently being "rediscovered".
Once a survival strategy – now a food trend

"Of course, people in the mountains have always preserved what nature gave them in spring, summer and fall in their own way,"
says Niederkofler.
"They simply had to come up with something if they wanted to survive in the cold season."
But it is precisely this ancient knowledge of these traditional methods that is in danger of being lost.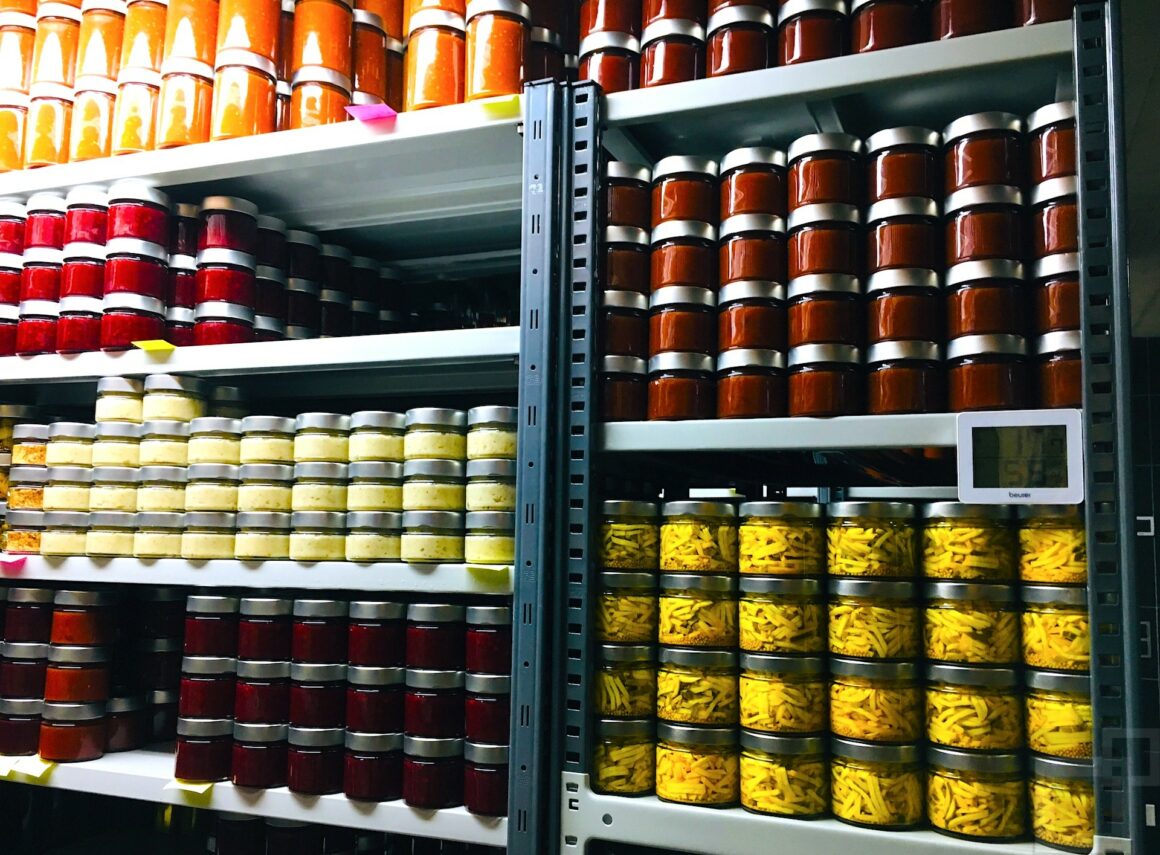 This not only applies to fermentation, such as pickling vegetables, making sauerkraut, cheese, kefir or yoghurt. It also refers to the curing of meat, the smoking of fish and bacon, the drying of fruit, the preserving of fruit, the production of jams, juices and syrups. Farmers even used to bake bread so that it would be fluffy and tasty over the winter when dried. The fact that such original preservation methods are used around the globe, from the Alps to the Andes, shows how universally ingenious they are. And they give us flavors that are once again enriching the world of taste.
Murmelz tip
All information about Norbert Niederkofler can be found on his website
www.n-n.it

Information about his restaurant:

St. Hubertus in San Cassiano, South Tyrol:


www.st-hubertus.it


in the
Hotel & Spa Rosa Alpina
Strada Micurá de Rü 20 | 39036 San Cassiano in the Abbey | Italy
Editorial contribution | no advertising | no product placement.