Flying change in the stylish-chic restaurant

Le Faubourg

at the hotel

Sofitel Berlin Kurfürstendamm

: Sebastian Leyer is now at the helm. He wants to spice up the tried and tested with fresh ideas and, above all, establish sustainability and regionality. "Tradition reloaded", so to speak – modern fine dining the way it's fun today.
Chef
The 32-year-old Sebastian Leyer, who at first glance looks pretty much like the Berlin club scene, is no stranger to the capital. Most recently, he helped shape French Michelin-starred cuisine at the Pauly Saal, before becoming head chef at Pappa e Ciccia in 2018, where he was able to show how consistently he combines
fine dining with regional products and organic standards
implemented. In his kitchen, he is wonderfully free of trends and expectations. He cooks what he and his guests like. Sebastian Leyer always remains true to French cooking techniques, but in all other areas he is open to new ideas and keen to experiment. A style that we like.
It is important to him to process everything that ends up in his kitchen. "Stems can be used to make vinegars and the like, for example. I want to avoid refined sugar in the desserts. But the most important thing is always that the guest has a great experience," summarizes Leyer.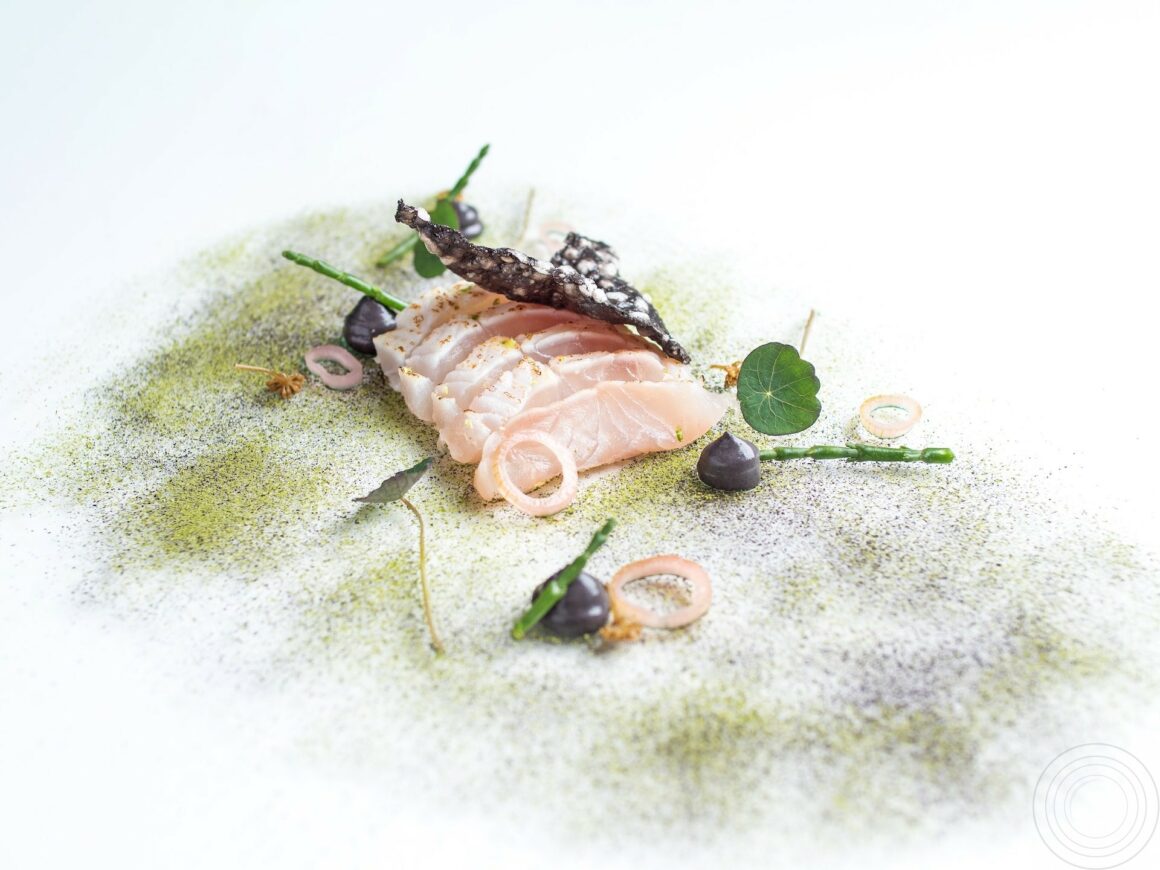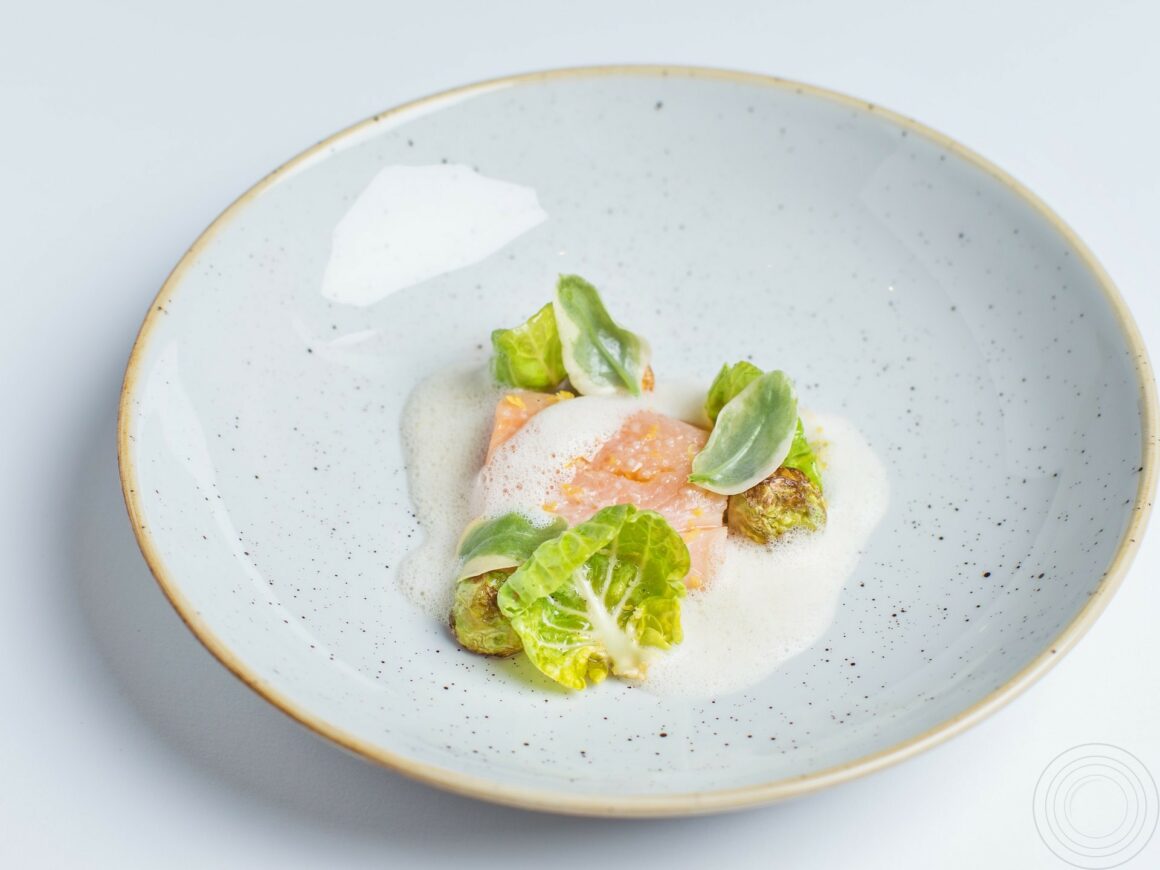 Food and drink
The menu features classic dishes with a contemporary twist. A butter-tender entrecôte from "Artgerecht & Glücklich", for example, flanked by black salsify, barrique vinegar and pumpernickel. The happy chicken from "Odefey & Töchter", which Leyer matures for a week in burnt hay before turning it into a juicy, tasty and crispy chicken roulade and serving it alongside braised chicory and hay jus, is exciting. Or have you ever eaten a Baltic houting? This regional salmon fish belongs to the whitefish and whitefish family. At Le Faubourg, it is flamed raw and marinated with lime, salt and olive oil before being served light and fresh with all kinds of cuttlefish, nasturtium and oyster leaves to delight the taste buds.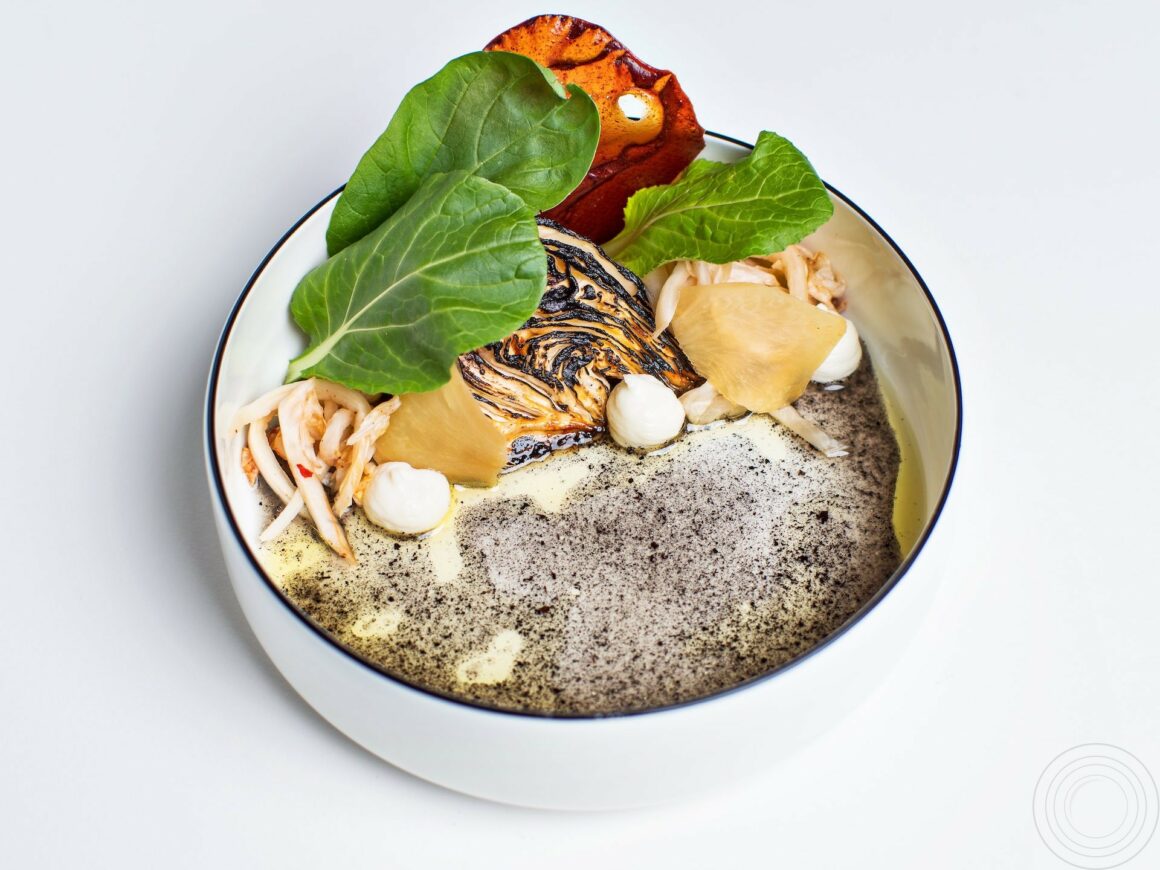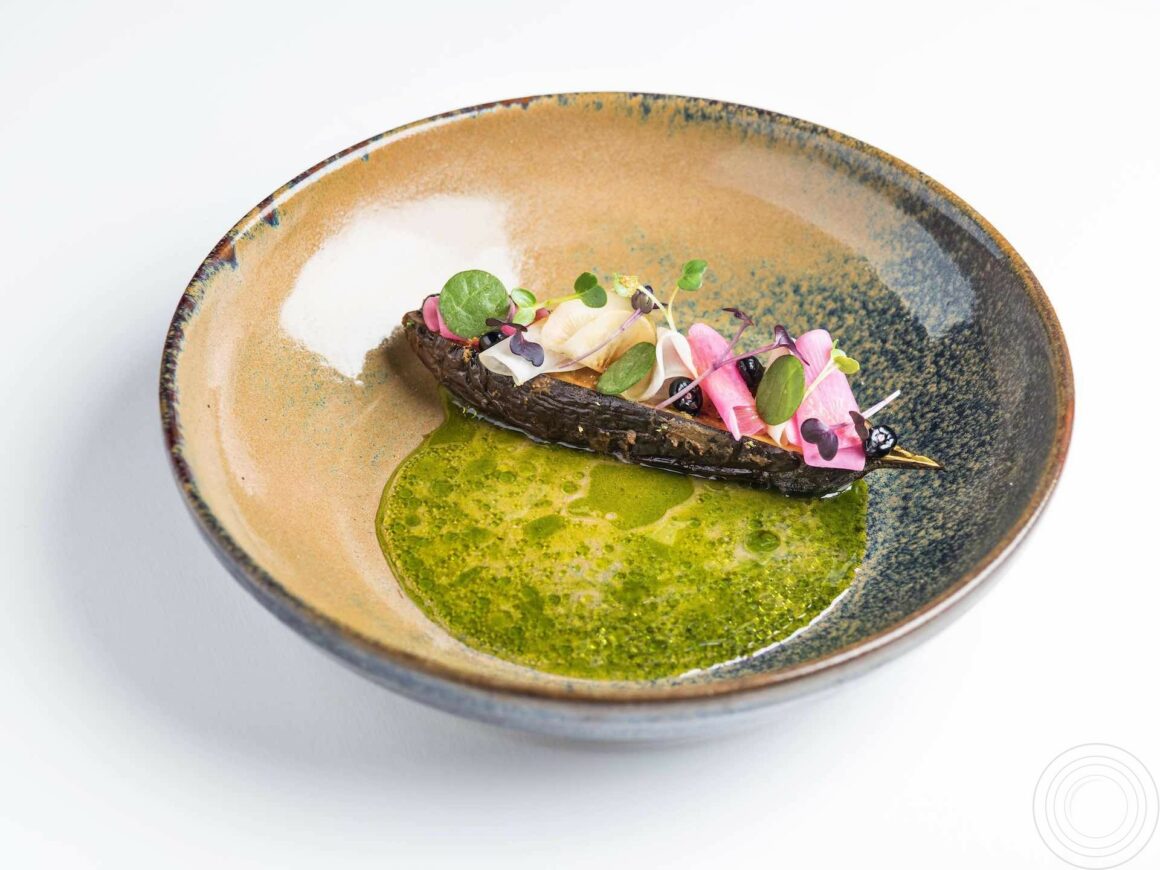 Vegetarians will also get their money's worth at Le Faubourg restaurant from now on: Sebastian Leyer wants to significantly upgrade the plant-based options and give them the same attention that all food deserves. He pickles Chinese cabbage à la kimchi and then roasts it in the oven until it is black on the outside. All the flavor remains in the vegetables and they are juicy to boot. And who would have thought what you can conjure up from a good old celeriac tuber: stewed whole, as a chip, as a puree, pickled, as a foam, just the greens… Sebastian Leyer gives free rein to his creativity, right through to celeriac ash.
Exquisite wines from Germany and France harmoniously round off the culinary experience.
Service
We must not forget the extremely charming and professional service from the entire team around Maître Andrea Sinner – above all our host Natalia Juchimiuk. We have not experienced so much expertise, joy and esprit for a long time. Merci beaucoup!
Murmelz tip
The restaurant offers a business lunch from Monday to Friday. For the shopping lunch on Saturday, Le Faubourg will pay for the parking ticket at the hotel.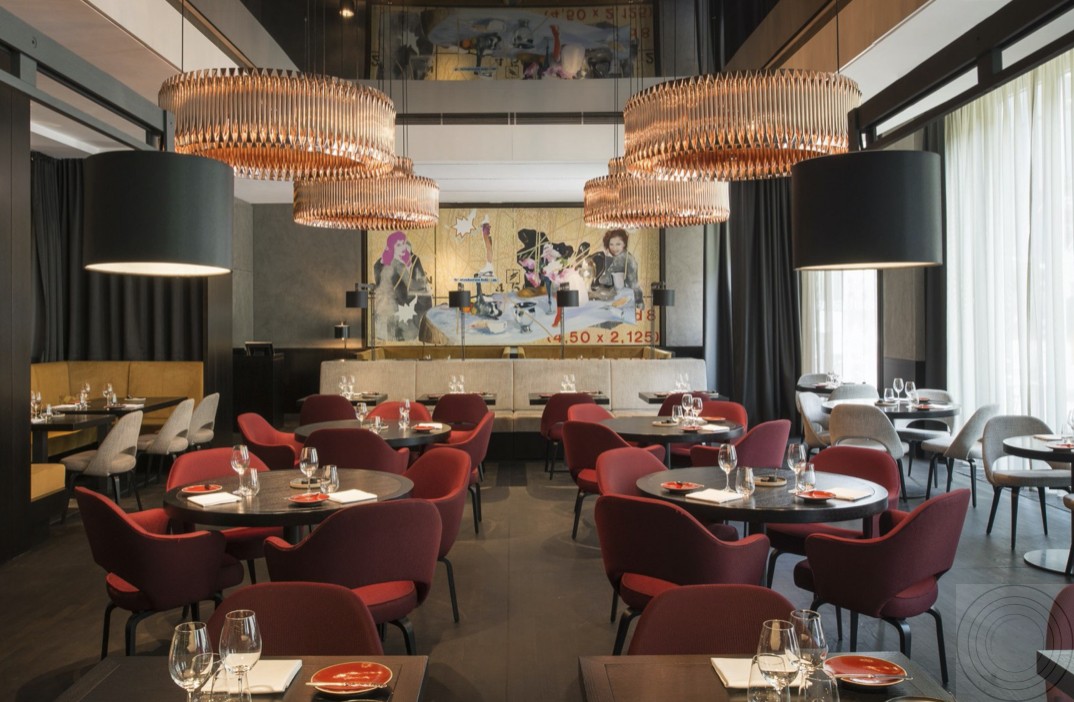 RESTAURANT LE FAUBOURG
Augsburger Straße 41 | D-10789 Berlin
+49 30 80 09 99 77 00 |
www.lefaubourg.berlin

Monday to Saturday
12 noon to 3 pm and 6 pm to 11 pm
Editorial contribution | No advertising.