It is a very special breakfast. And that's not just because the coffee is served at the very end. Or that it has ten gears. Or it has been named one of the best in the world. It is also due to the fact that the place is right by the sea in the restaurant Maricel is so unique and that it is so wonderfully Mallorcan. Although the Mallorcans aren't exactly big breakfast eaters, if you ignore the
caf


é

con leche which is at best a croissant or the famous ensaimada with lard.
In any case, this breakfast at the five-star Hotel Maricel on the outskirts of Mallorca's capital Palma is a show in itself. An almost three-hour spectacle that more deserves the name brunch. "Pleasure takes time," says waiter Juan Pedro Frau knowingly – and accompanies us to our table on the terrace of the stately building.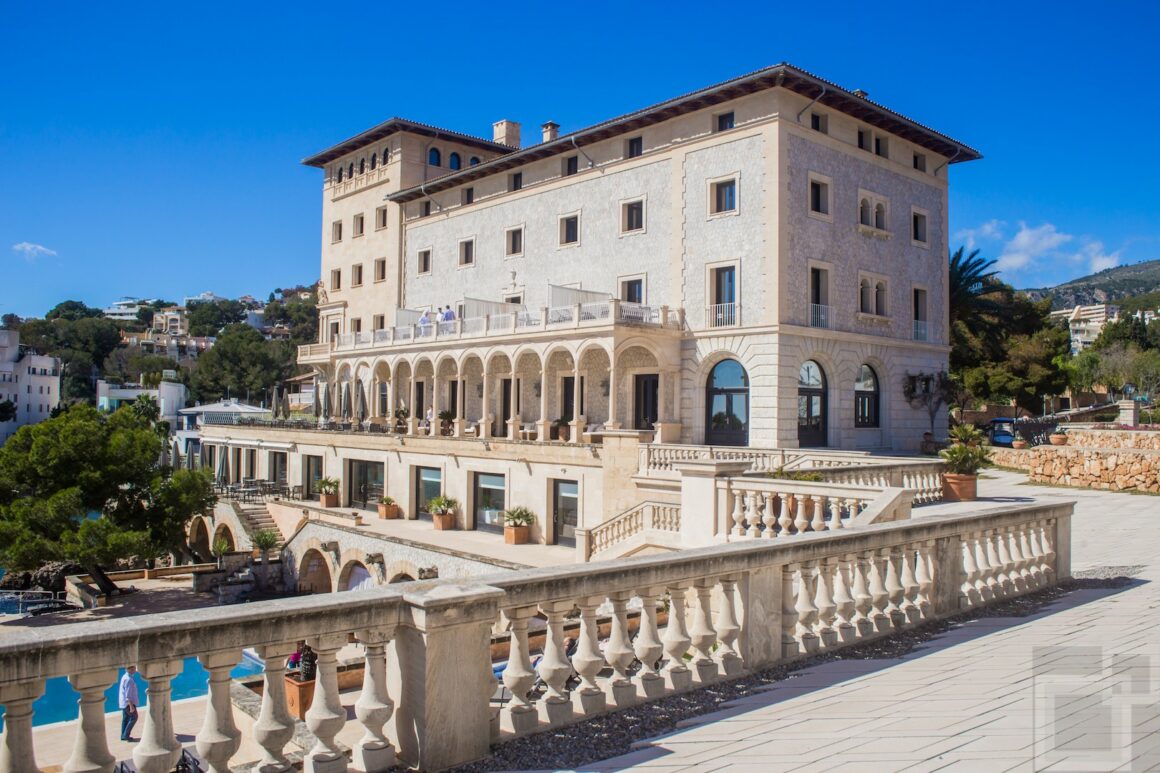 The "Desayuno Maricel" has already won the "Best Breakfast in the World" award twice at the Madrid Fusióngastronomy summit. And even if such superlatives should always be taken with a pinch of salt – the Maricel, whichbelongsto the Spanish Hospes hotel group, is definitely a breakfast champion. "Have you brought an appetite?" asks Juan Pedro. "Plenty," is the answer. "Very good attitude," he says. And off we go.
Detox for breakfast
It starts with a trio of three smoothies. A small slate tells you what the juices are supposed to be good for. The palette ranges from detoxifying to invigorating. It can never hurt. The mix is sometimes fruity and refreshing from green apple, carrots and ginger, sometimes sweet and jammy from beet, mango and banana. Then again creamy and spicy from Greek yogurt, turmeric and dates. These three vitamin bombs with the best views of the Mediterranean, the MariventRoyal Palaceand the mini Bugambilian sandy beach next door are pretty tasty.
The next one is already on the table: a fruit arrangement with strawberries, blackberries, melon, pineapple, blueberries, grapes, accompanied by a strawberry foam and a dab of passion fruit cream. A round tuna croquette adds a savory touch, although it is a little firm and somewhat salty.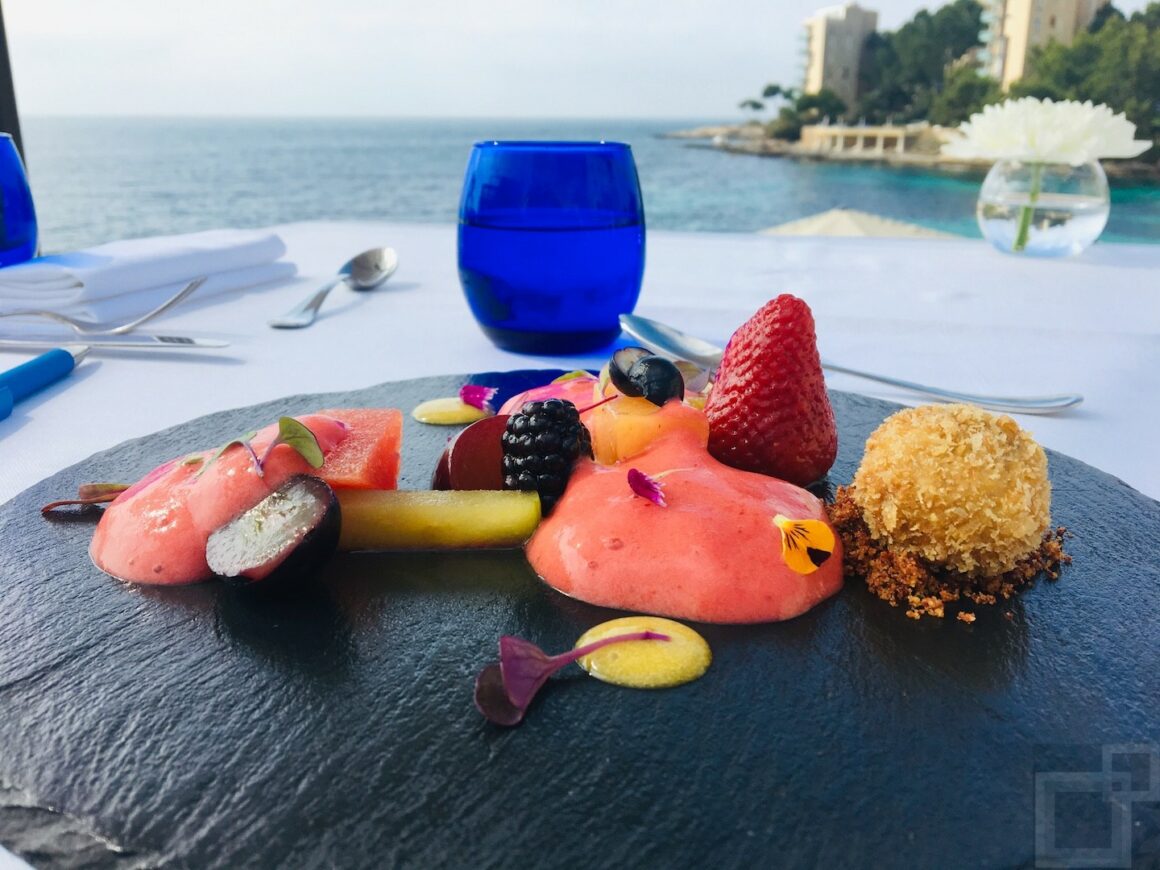 Explosive sweets
Chef Rafael Sánchez, who once worked at the five-star hotel Mardavall in Costa d'en Blanes, then presents a foie gras yogurt in a glass bowl, accompanied by mango in various textures. The fruit is dried in crispy slices and served "osmotized" in cubes. The latter is a gimmick in which sugar is used to extract water from the fruit so that it tastes like candy.
Course four consists of a cake with Grand Marnierliqueur, served with caramel, chocolate ice cream and small crunchy stones. These little stones have it all: they explode in the mouth and then crackle in the ear for seconds. A funny effect that every Spaniard knows from a sweet from their childhood, the "Peta Setas". After all, that's exactly how they "hiss". They also served as a model for Sánchez in this creation.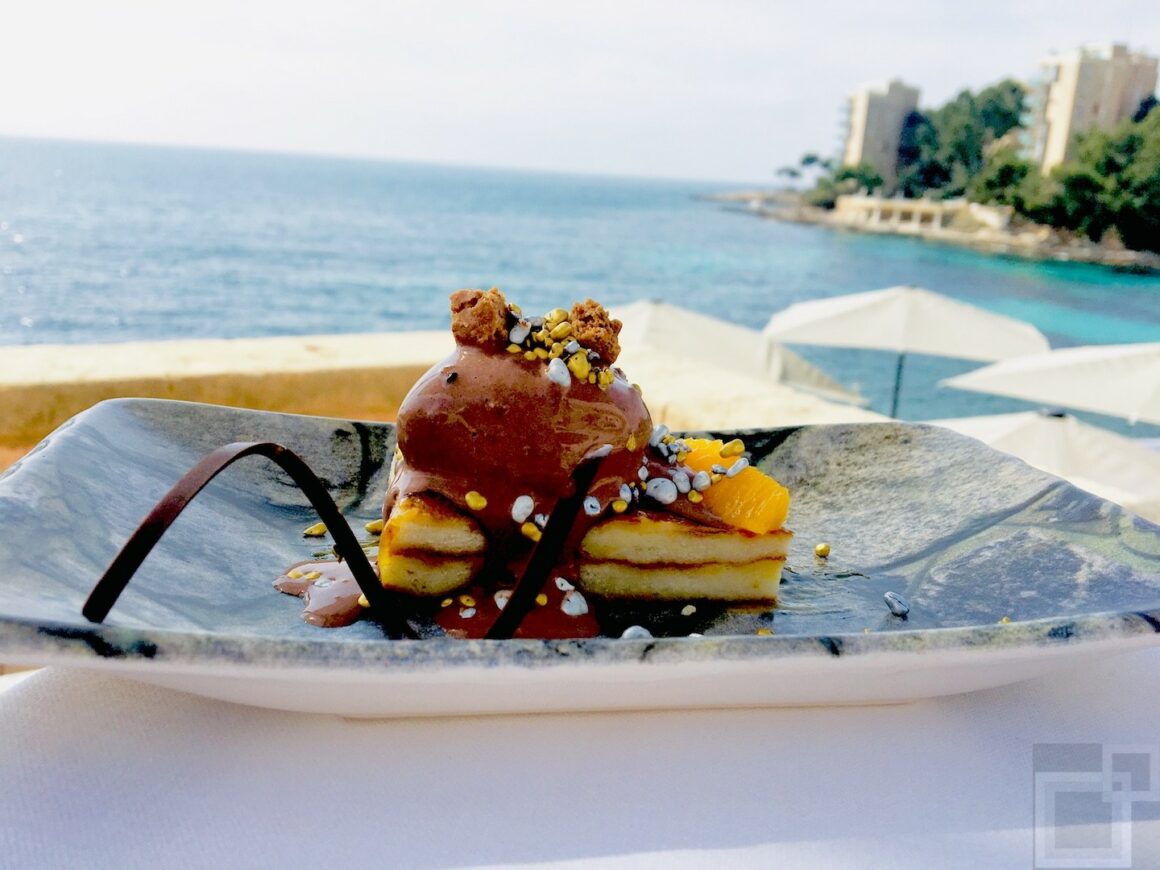 Juan Pedro is already ready with plates again. Or rather with a tile that is reminiscent of Mallorcan floor tiles. On top: a cheese and curd pastry called broxat, typical of the Balearic Islands. The famous Queso de Mahón, the cheese from Menorca, is used. The cubes of marinated trout, the apricot and pistachio bread and the "caviar" balls of red and yellow fruit are particularly sophisticated. What a combination!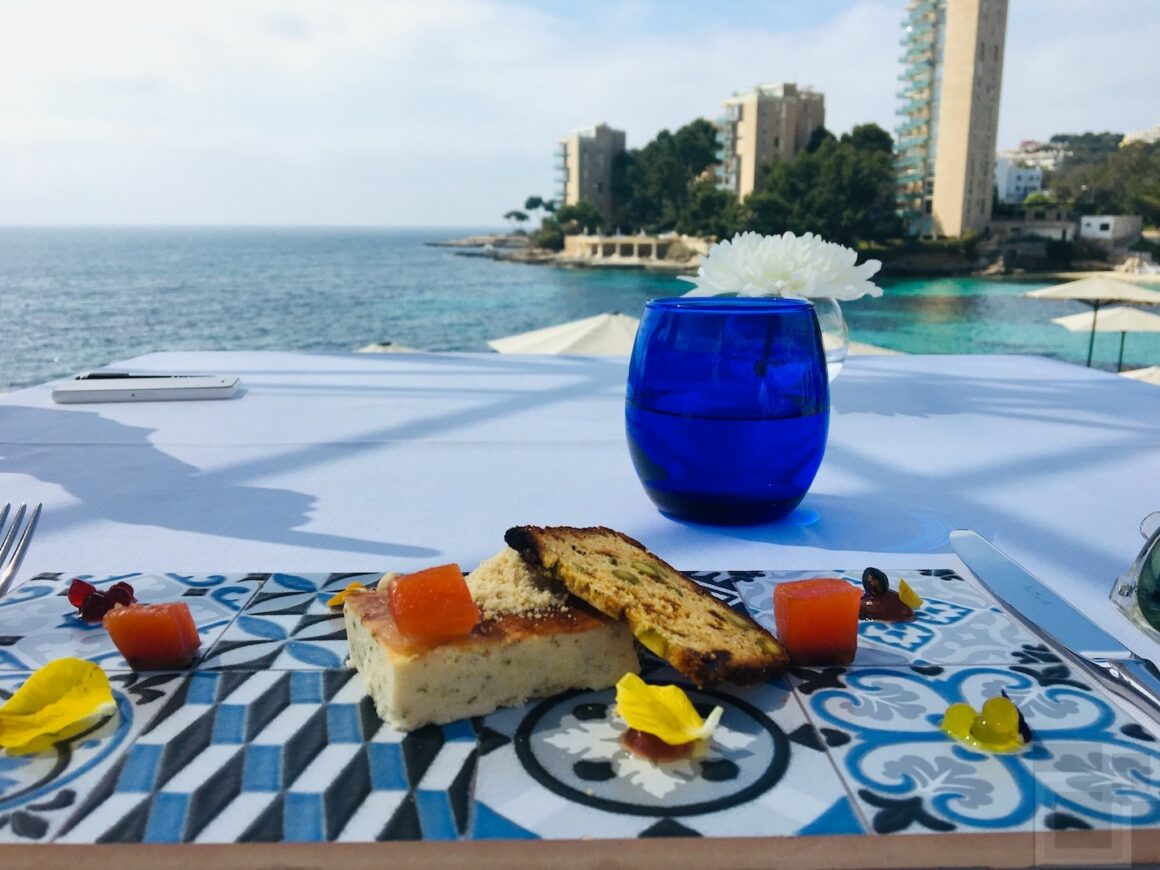 The summer breeze gently caresses your skin as you lean back and relax – prawns in a small, black cast-iron casserole are nearby. The seafood is caressed by a coconut soup with kaffir limes, which provide the citrus flavor. Served with fresh coconut wedges.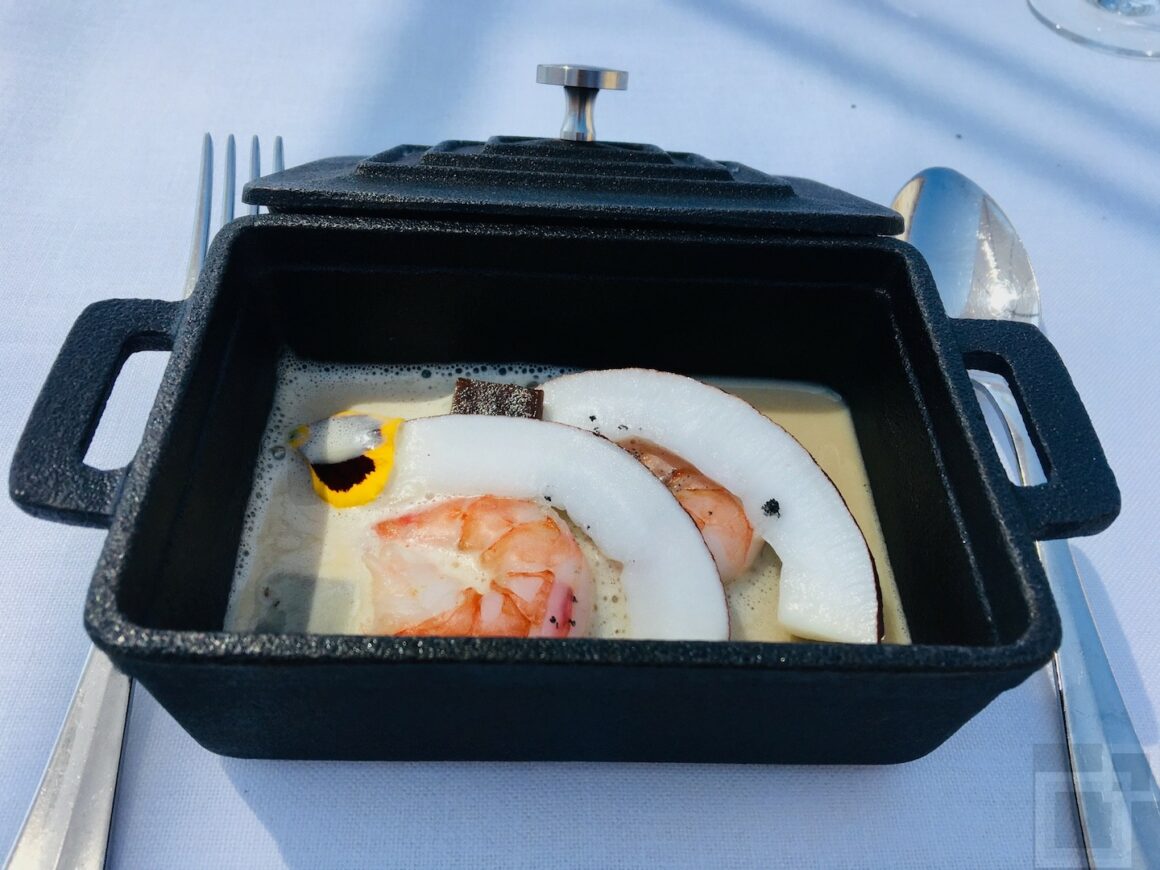 Tingling passion
Time for something tangy. Sparkling wine dances in the glass. Juan Pedro serves the "Pasiónpor el cava", a passion for sparkling wine, as an intermediate course. And it goes like this: a jelly made from rosé cava forms the base in a kind of metal cocktail glass, over which a passion fruit foam unfolds, which in turn is toppedwith pieces of raspberry.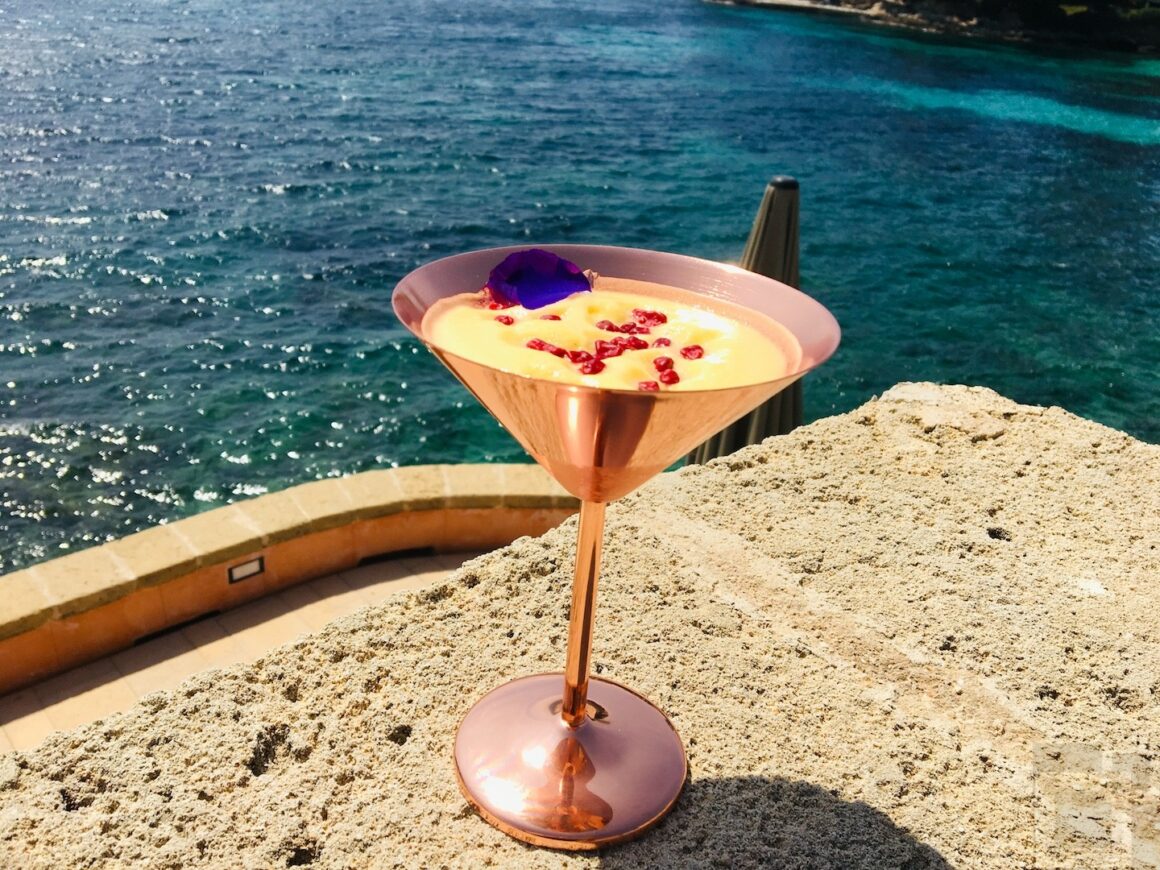 Now it's getting really Mallorcan: Juan Pedro stands there with a confit suckling pig and crust, accompanied by a cream made from the typical island blood sausage botifarró. The meat melts in the mouth, the rind is crispy, the sauce smooth. A successful interplay of textures and aromas. In any case, all dishes are composed down to the last detail and lovingly arranged. Fresh, edible flowers and herbs provide splashes of color and a summer feeling. You can recognize the perfectionist Rafael "Rafa" Sánchez, who has been working at Maricel since summer 2018.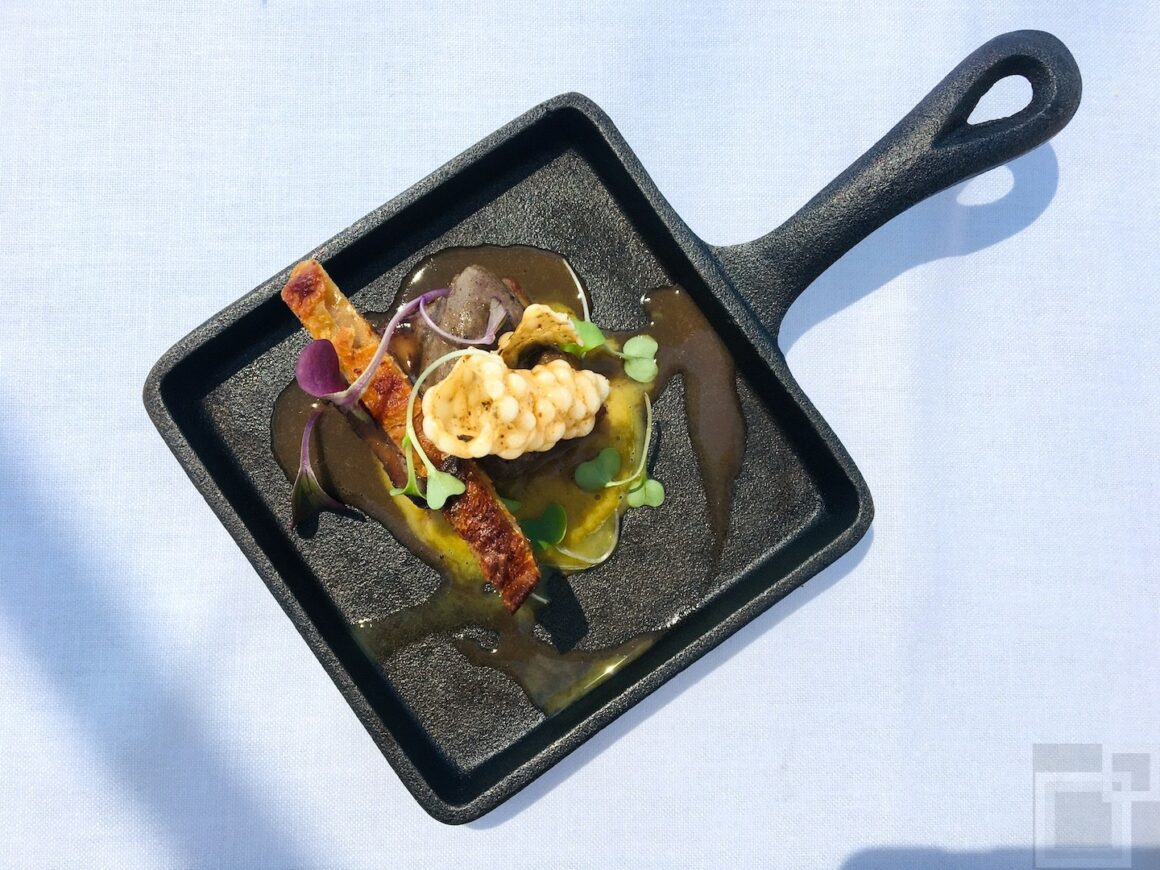 Grandmother's style pastries
The s
A chocolate and fruit dessert with physalis together with a pastry ensemble of Mallorcan specialties forms a sweet finale. There is a slice of gató, almond cake, as well as crespells and rubiols, pasta that is a special delicacy at Easter. Not forgetting the carquiñols, dried almond cookies, which are also on the menu alongside roasted almonds. Last but not least, coffee is placed on the elegant table linen. What a breakfast!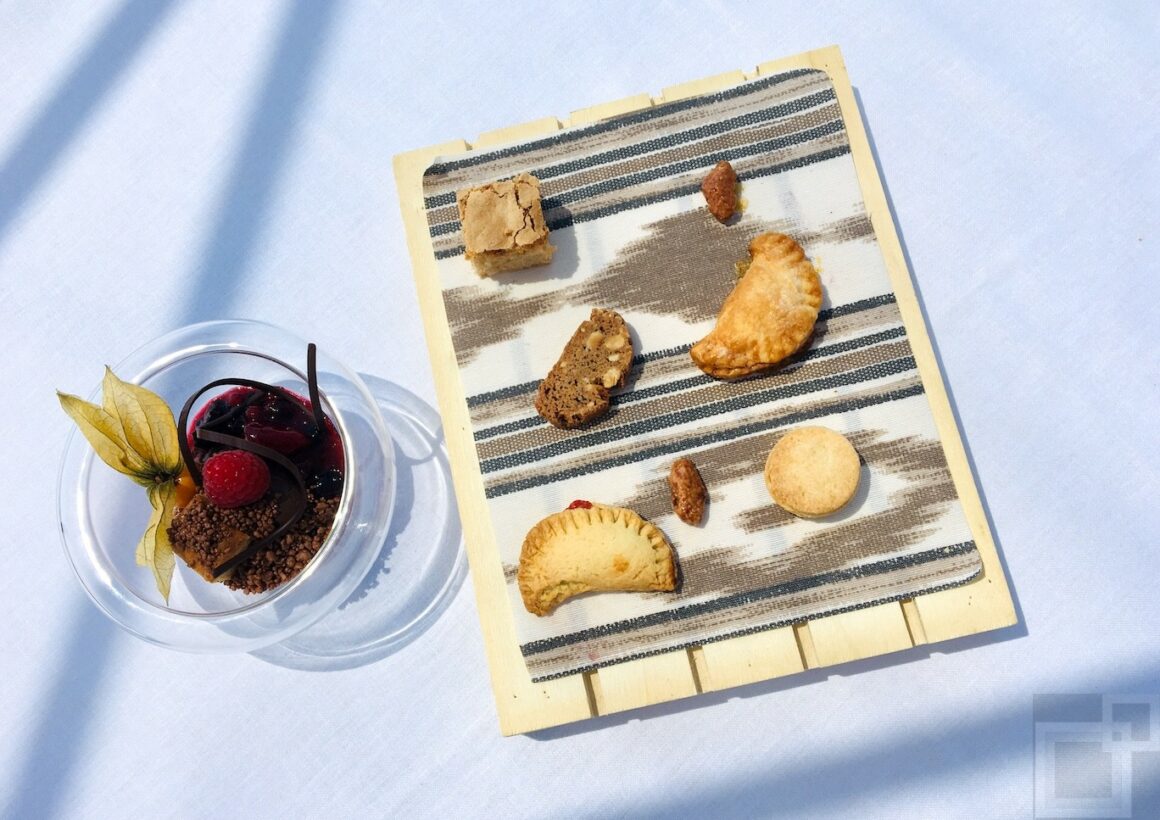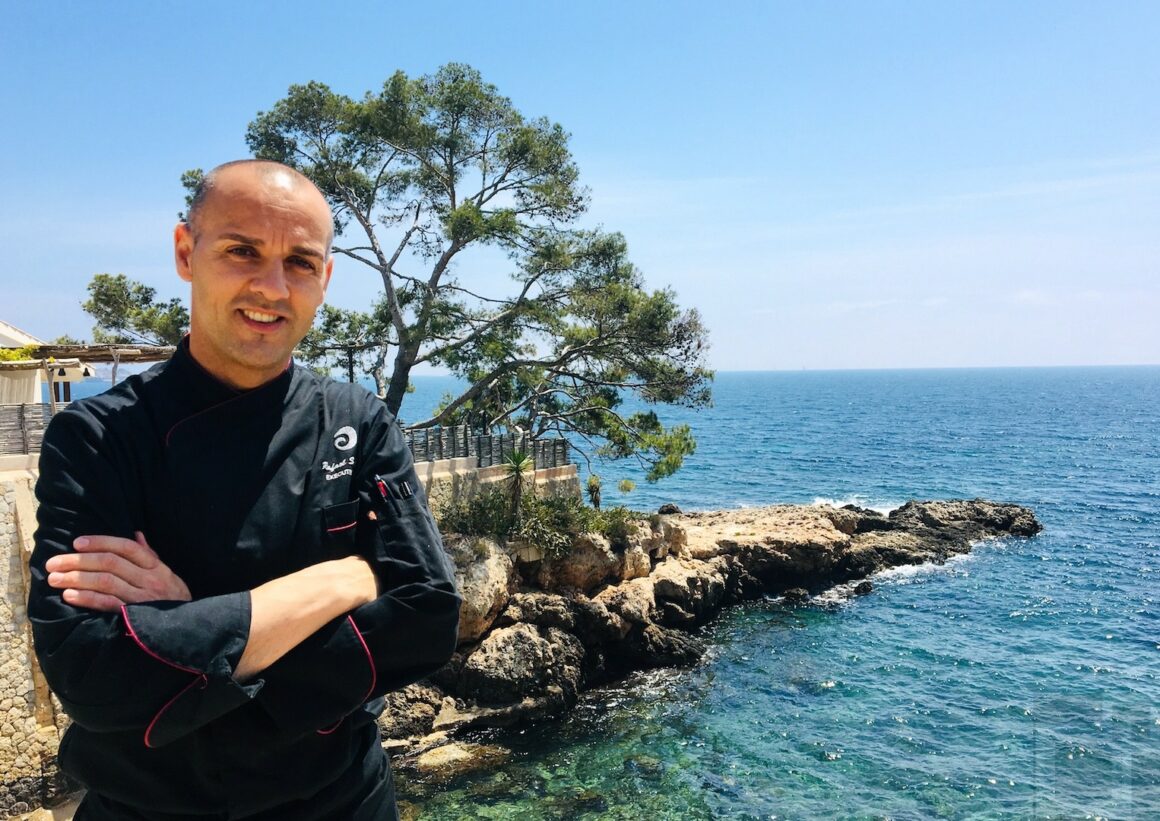 How do you feel afterwards? Pleasantly saturated and yet pleasantly light. After all, all dishes are mini portions. One last view of the sea. Juan Pedro hurries over and shakes our hands goodbye. "I'll be expecting you for lunch in 30 minutes," he says with a grin. After ten courses and almost three hours, we wave goodbye with a laugh. Although, when you think about it, you really want to come back as soon as possible … and let Rafael Sánchez spoil you with his culinary delights!
Murmelz tip
Breakfast is served from Monday to Sunday. Price: 49 Euro per person, incl. Water, a glass of sparkling wine and coffee. Pre-registration necessary. Telephone: +34 971 70 77 44.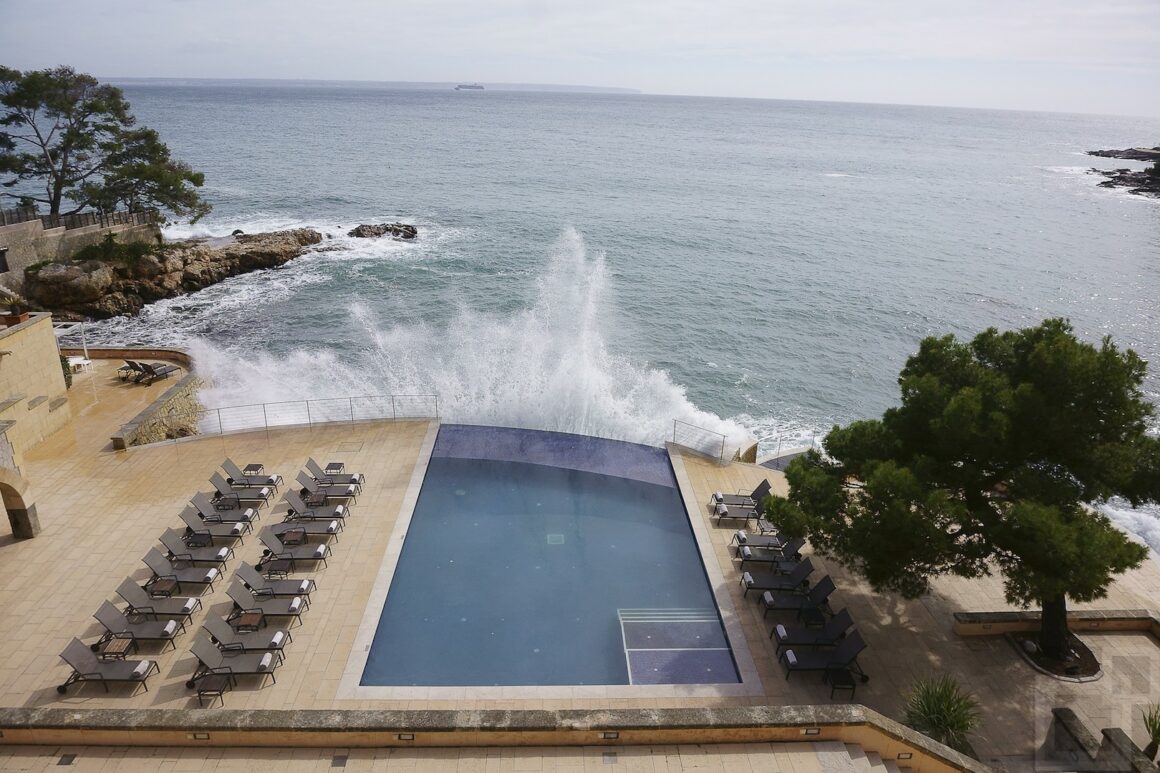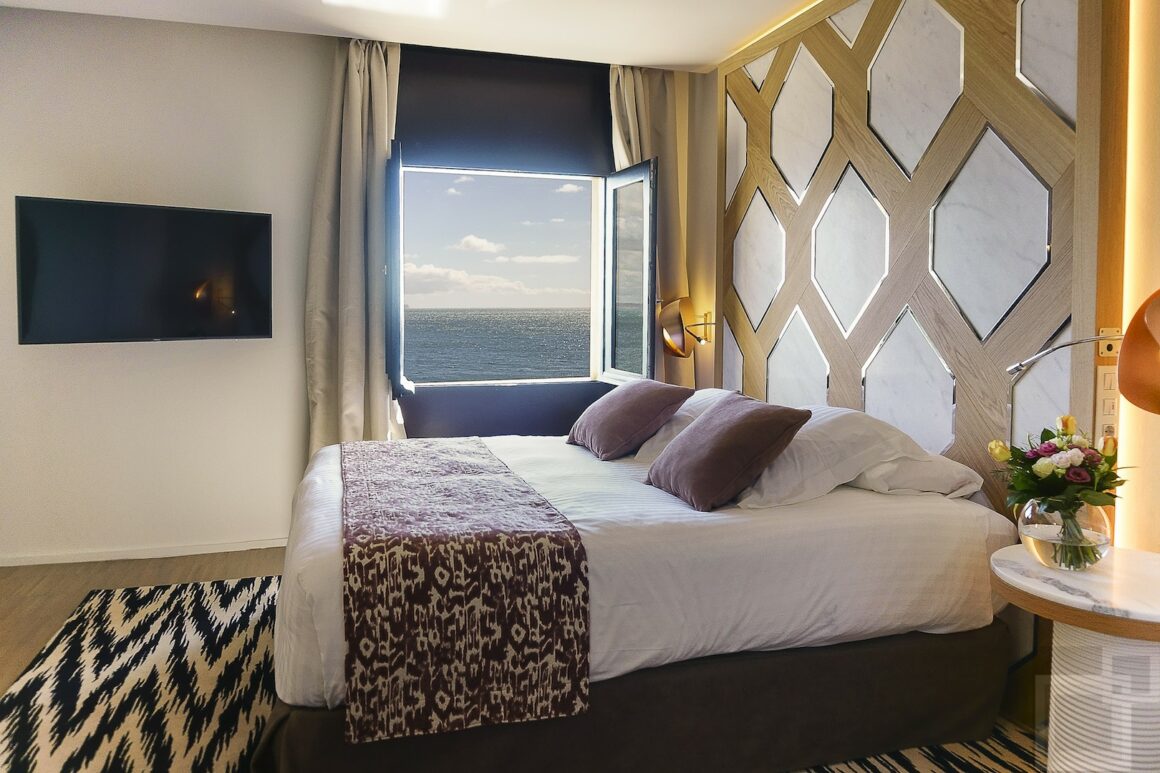 Photo credits: © Kirsten Lehmkuhl,
Hospes Maricel Mallorca & Spa
Editorial contribution | no advertising | no product placement.