Ingredients
for 2 persons
150g cherry tomatoes, quartered
1 organic orange, 1 tsp zest grated, then 1 tbsp juice squeezed out
2 organic limes, 1 tbsp juice squeezed out, the second fruit cut into wedges, to serve
1.5 tsp maple syrup or honey
1.5 tbsp barberries (or currants soaked in 1 tbsp lemon juice)
1 tsp fennel seeds, roasted and crushed
1 tbsp olive oil
70g butter
1 small clove of garlic, crushed
2 trout, gutted and scaled (700g)
10g coriander leaves, cut into fine strips
Salt and black pepper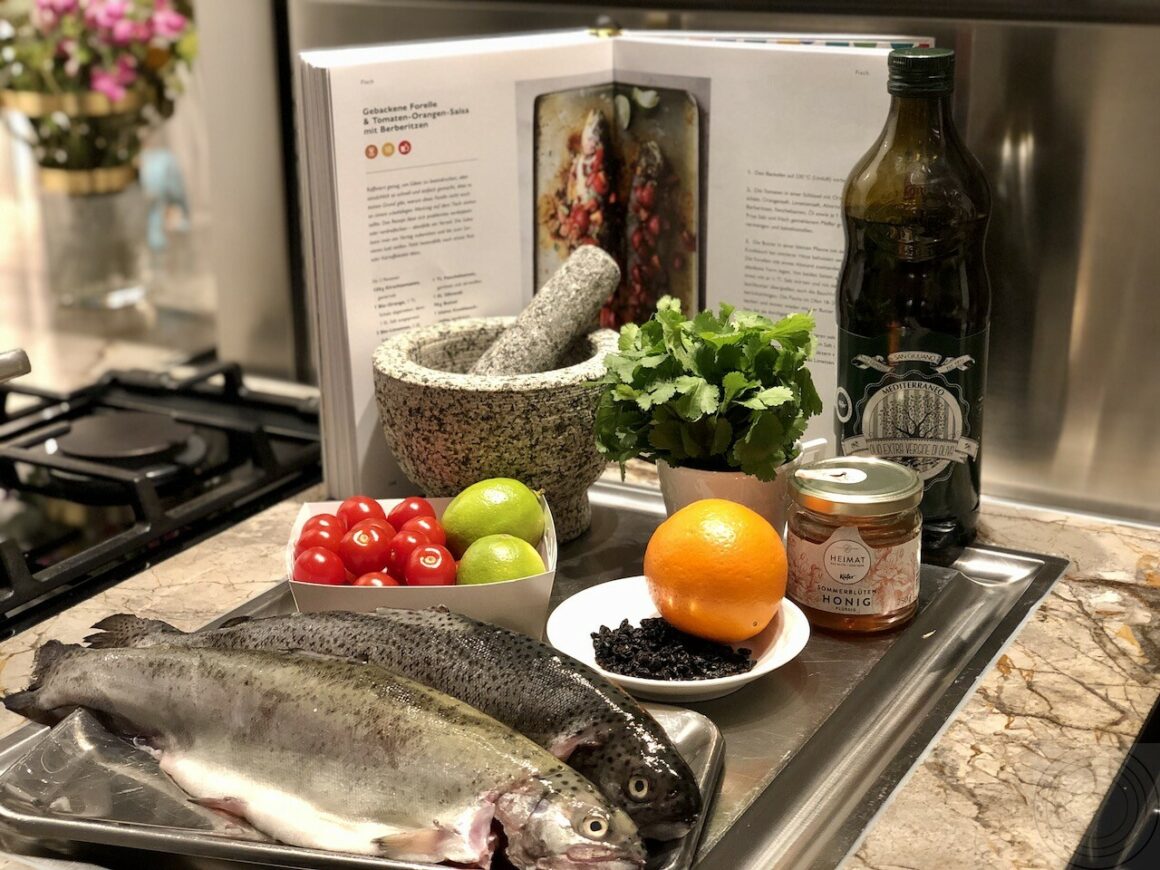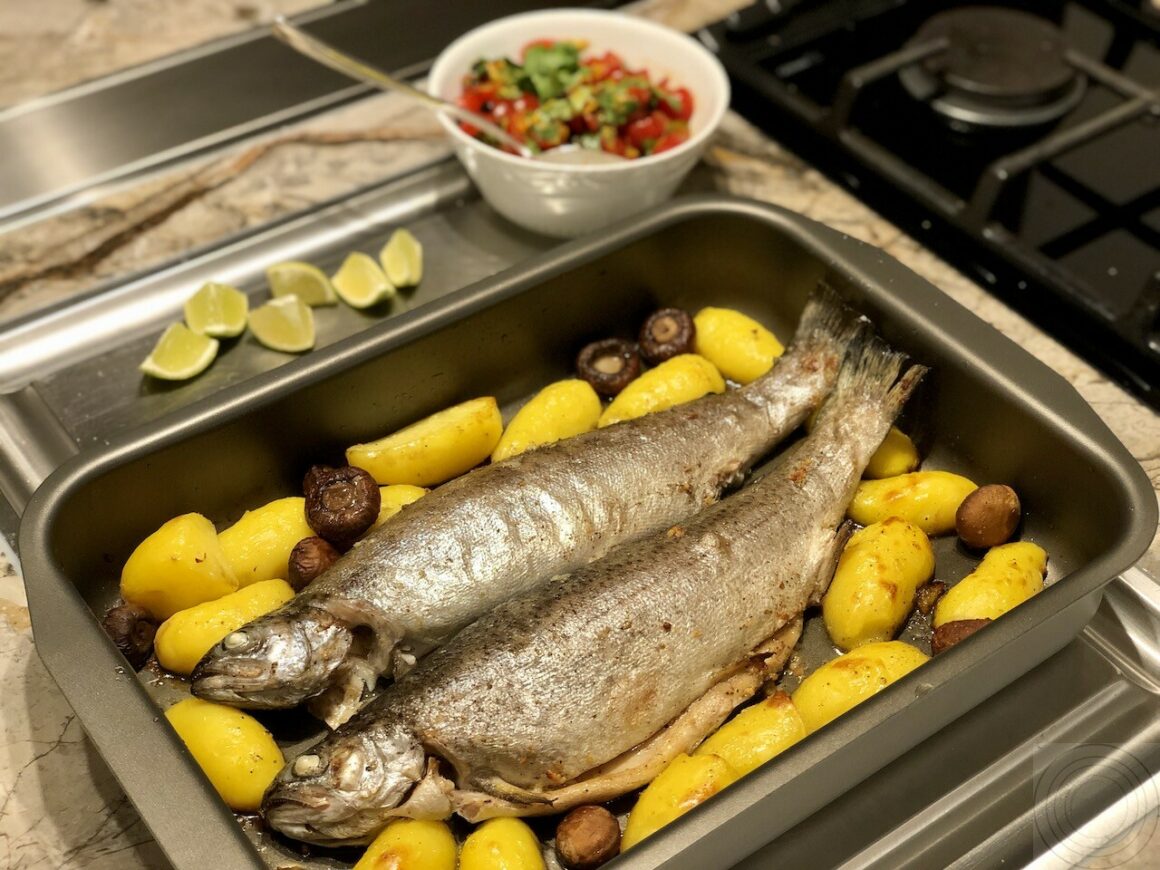 Preparation
Preheat the oven to 230°C fan oven.
Mix the tomatoes thoroughly in a bowl with the orange zest, orange juice, lime juice, maple syrup, barberries, fennel seeds, oil and a generous pinch each of salt and freshly ground pepper and set aside.
Gently melt the butter in a small pan with the garlic over a medium heat. Place the trout in an ovenproof dish with a little space between them. Season both sides and the inside with 1/4 teaspoon of salt and baste with the garlic butter. Bake the fish in the oven for 18-20 minutes, basting repeatedly with the butter until cooked through.
Serve the trout in the dish or arrange them on two plates and pour the juices over them. Mix the salsa with the coriander leaves and spoon over the fish. Serve with lime wedges for squeezing.
Murmelz tip
We added a few pre-cooked potatoes and mushrooms to the fish when baking. Simple and good.
Editorial contribution | No advertising