Yotam Ottolenghi's cuisine and his inspiring, easy-to-cook recipes are always a feast! With seemingly everyday dishes, the charming kitchen wizard brings real taste sensations to the plate – full of richness, flavor and surprising aromas. Pure soul food! So far, I have mostly read from his award-winning
Jerusalem
book, but more recently his cookbook published at the end of 2018
SIMPLE
published at the end of 2018.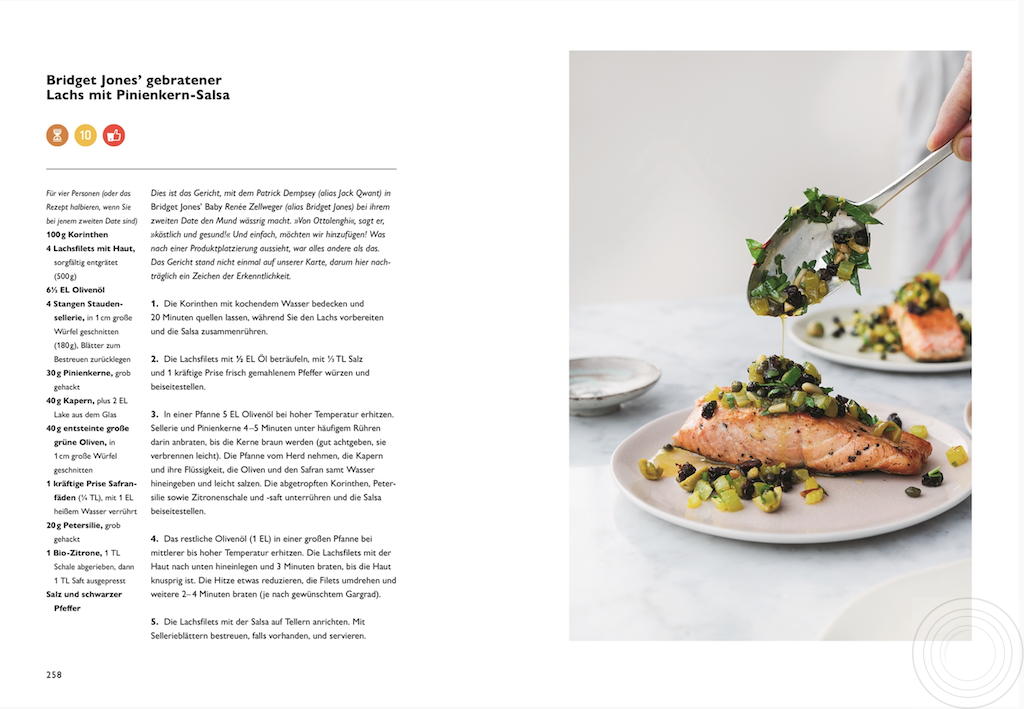 Yotam Ottolenghi: SIMPLE
With 140 brand new dishes, all of which really do guarantee maximum taste with minimum effort, Yotam Ottolenghi once again brings color and the great abundance of a colorful garden into the kitchen. The recipes range from very simple to sophisticated, from oriental to Mediterranean, and can all be cooked in a short time, sometimes in under 30 minutes. The exceptional chef, who lives in England, has also kept the list of ingredients to a minimum. His creations, which ignite fireworks on the palate with a maximum of 10 ingredients, are remarkable. It is also particularly nice that Yotam Ottolenghis always succeeds in creating simple pictures with his cooking instructions, which makes it easier for us amateur cooks to bring his dishes to the plate with a guarantee of success.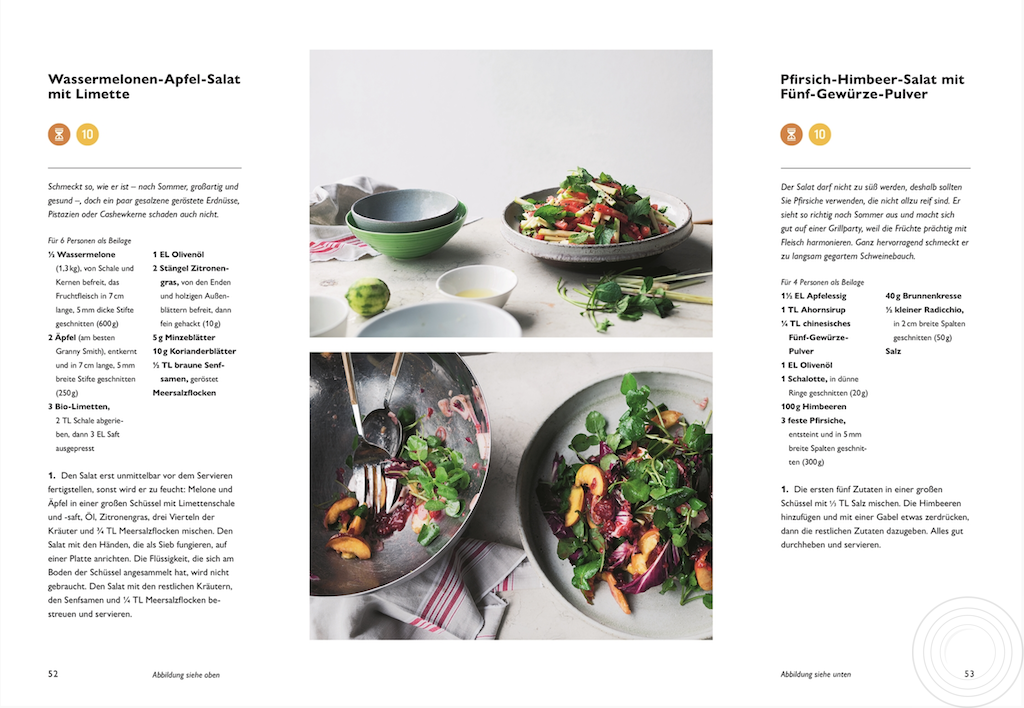 For brunch, for example, there is a spicy omelette with harissa and Manchego or a beetroot and goat's cheese sandwich. Low carb & keto fans will be delighted with exciting creations such as the cauliflower tabouleh or roasted eggplants with anchovies. Rice and pasta dishes, as well as creations with meat, poultry and fish are of course a must. Just as little as sweet desserts and cakes.
We have already tried a few recipes, two of our highlights can be found here:
Baked trout & tomato-orange salsa with barberries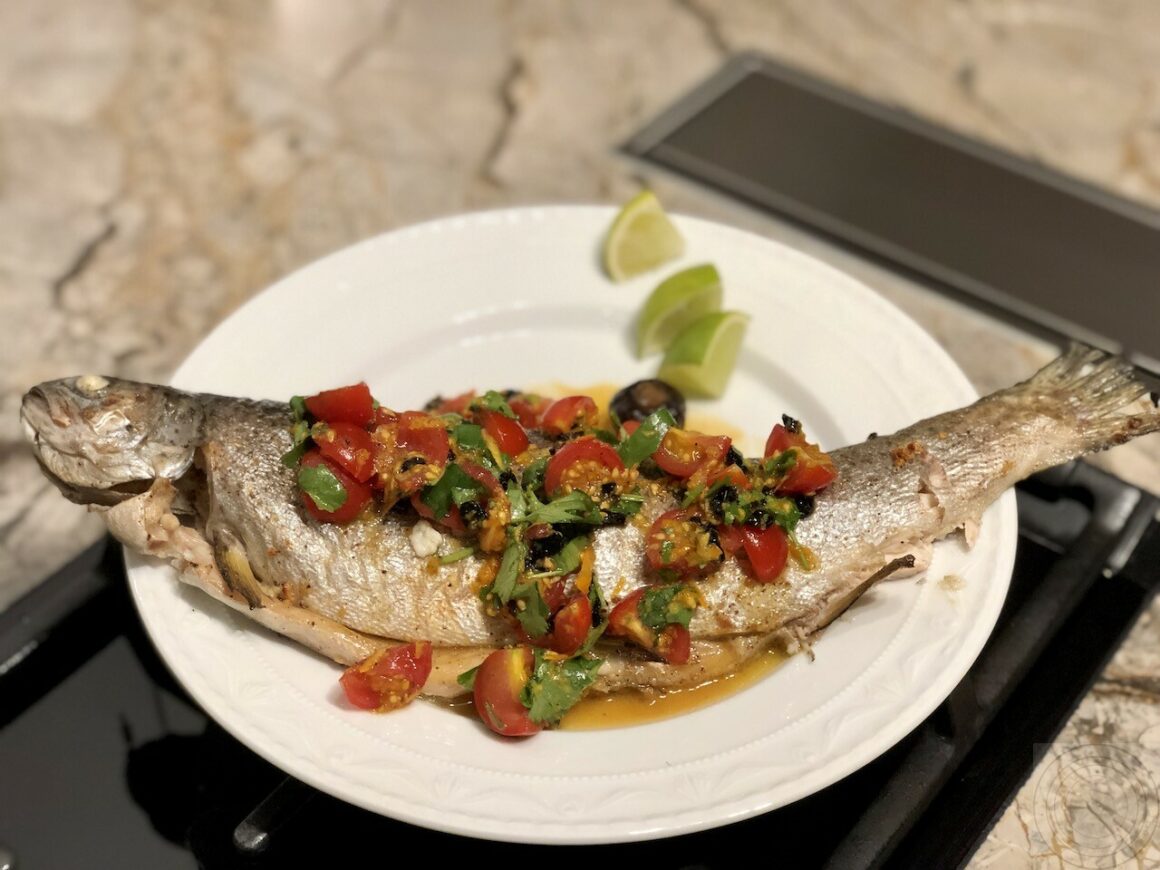 Arnold's roast chicken with caraway-cranberry stuffing
SIMPLE is…
Yotam Ottolenghi's new recipes can be divided into six categories. At first glance, they indicate whether, for example, it is simpler than expected or easy to prepare.
S – short on time: to be prepared in less than 30 minutes
I – 10 ingredients: 10 (or less) ingredients
M – make ahead: just get on with it
P – pantry – you'll find everything in the pantry
L – lazy – lazy today
E – easier than you think – easier than you (or your guests) think (think)
Murmelz likes!
Editorial contribution | No advertising
Information about the Amazon Partner Program:
If you order a book from Amazon via the link above, Murmelz will receive a sales commission.