Tuna from the Maldives. Every now and then it's okay. Served with fresh vegetables grilled à point and a soy sake butter – and as a gimmick on top: crunchy wasabi nuts for an extra kick and balance to the mighty fish. Summer on a plate with this recipe by Kevin Kecskes from the Palace Restaurant in Munich.
Ingredients
for 2 persons
1 handful of wasabi nuts
Peanut oil or sunflower oil
2 tuna fillets
200g sugar snap peas
1-2 pak choi
1 red bell bell pepper
4 shallots
black sesame seeds to taste
1 piece of ginger, 2-3 cm
2 garlic cloves
200ml sake
100ml light soy sauce
100g cold butter
brown sugar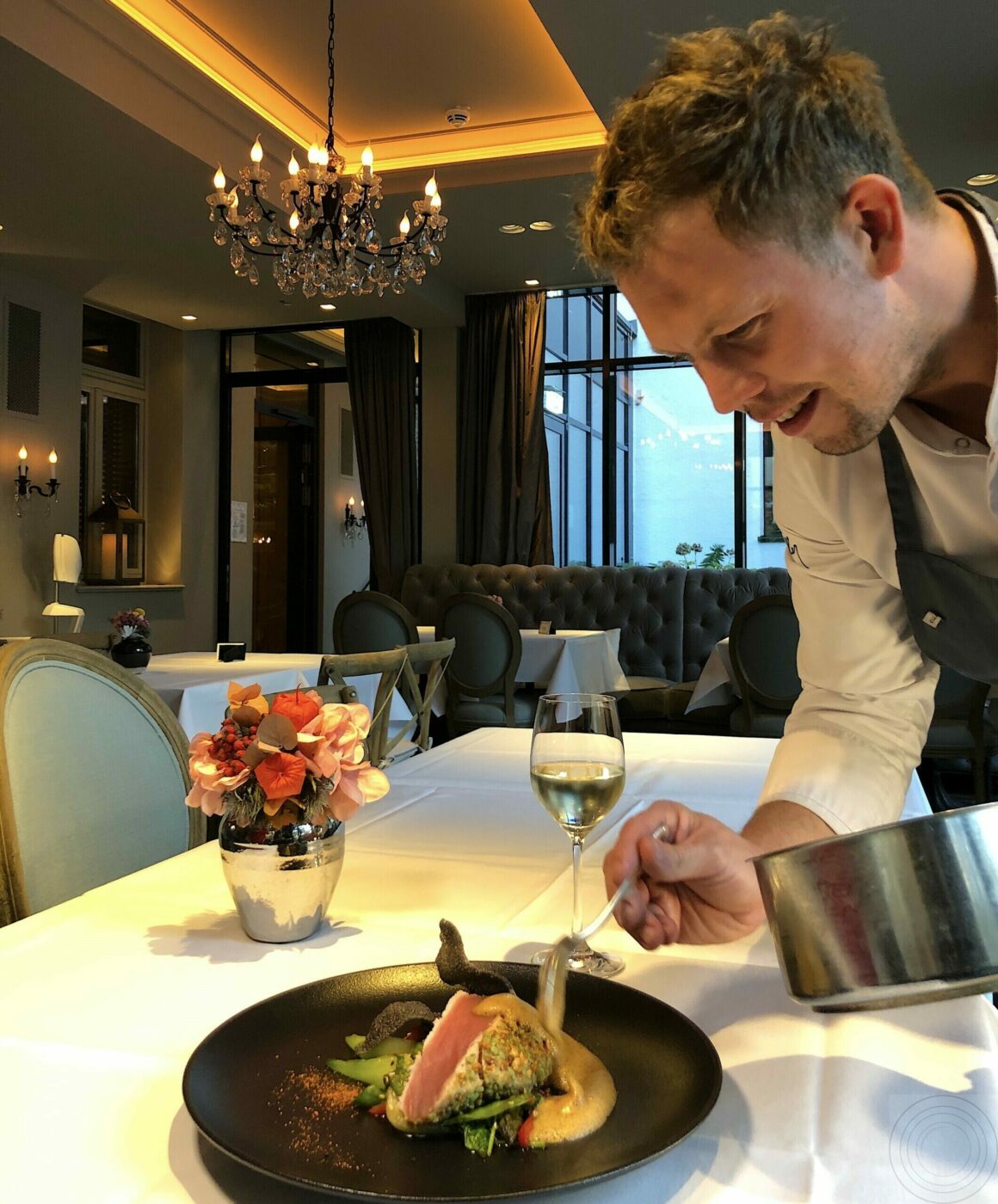 Preparation
Grind the wasabi nuts to produce a fine crunch. Drizzle the tuna with oil and toss it in the nuts. Leave the tuna to rest for a while at room temperature.
Cut the vegetables into bite-sized pieces and set aside in a bowl.
For the sauce: finely dice the ginger and garlic and fry both in a pan with a little oil. Deglaze with 200ml sake and 100ml soy sauce. If you want to make more sauce, simply use more liquid. The important thing to remember is to add one part soy sauce to two parts sake. Allow the sauce to simmer for approx. 5 minutes. Then strain the stock through a sieve and set aside.
Now fry the vegetables and add some black sesame seeds to taste. If the vegetables are still firm to the bite, put them to one side.
Now mix the sauce stock with cold butter in a blender and season to taste with a little brown sugar.
Next comes the tuna. Sear the fish on both sides. It should still be raw in the middle – if you prefer it a little more à point, grill it for longer.
Foam up the sauce again before serving. Arrange the tuna on top of the vegetables and drizzle with the soy-sake butter.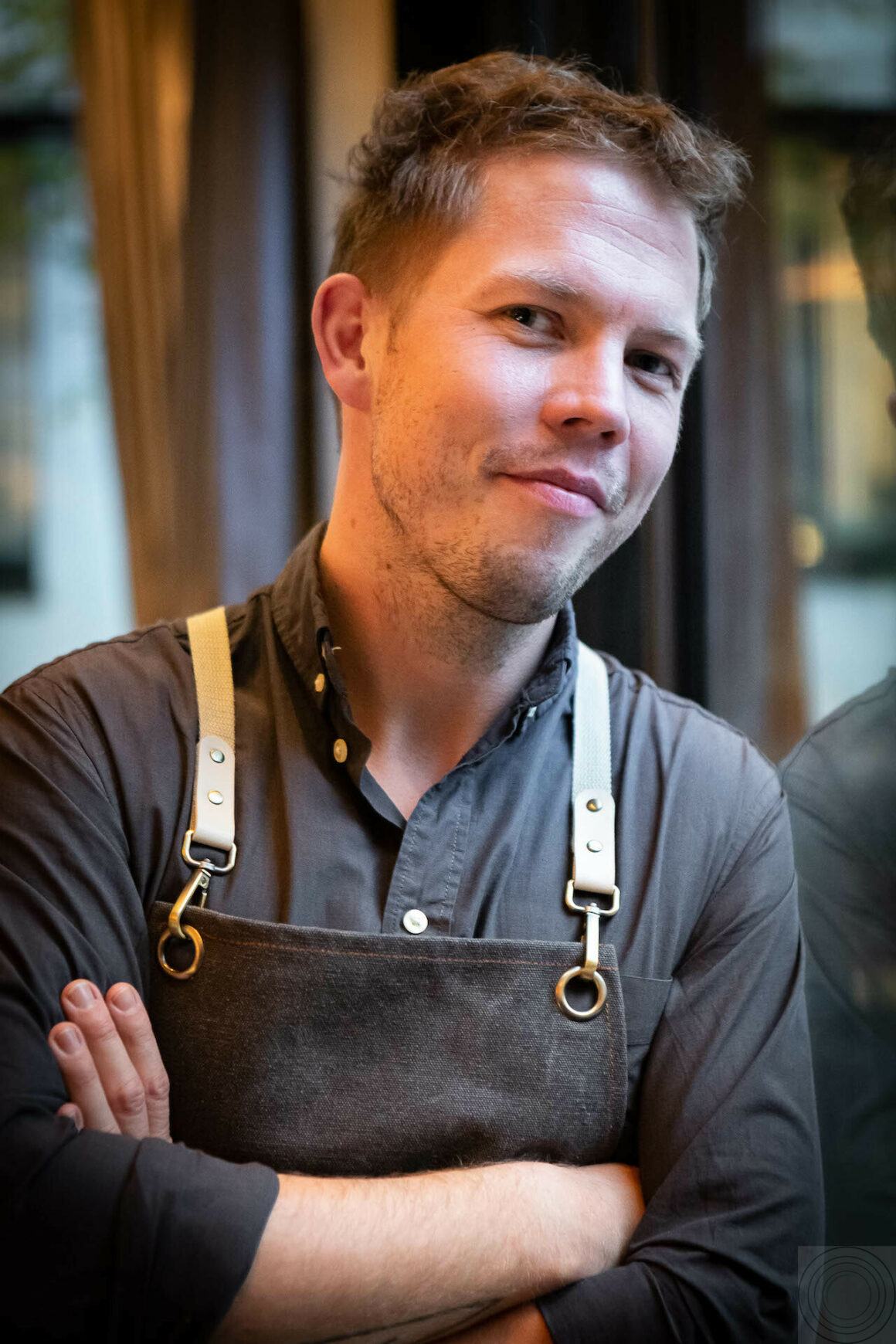 Would you like to know more about our guest chef Kevin Kecskes?