Sweet late summer dream à la Sicilia!
Creamy pistachio cream, sweet raspberries, fruity apple compote, fresh lemon cream and crunchy pistachios. The ingredients not only harmonize in taste – the mix of green, white and red is also a real eye-catcher.
For you or for your guests, ourpistachio dessert can be made quickly from just a few ingredients and is perfect to prepare. In the evening, you no longer have to stand in the kitchen, but can conjure up the finished jars from the fridge.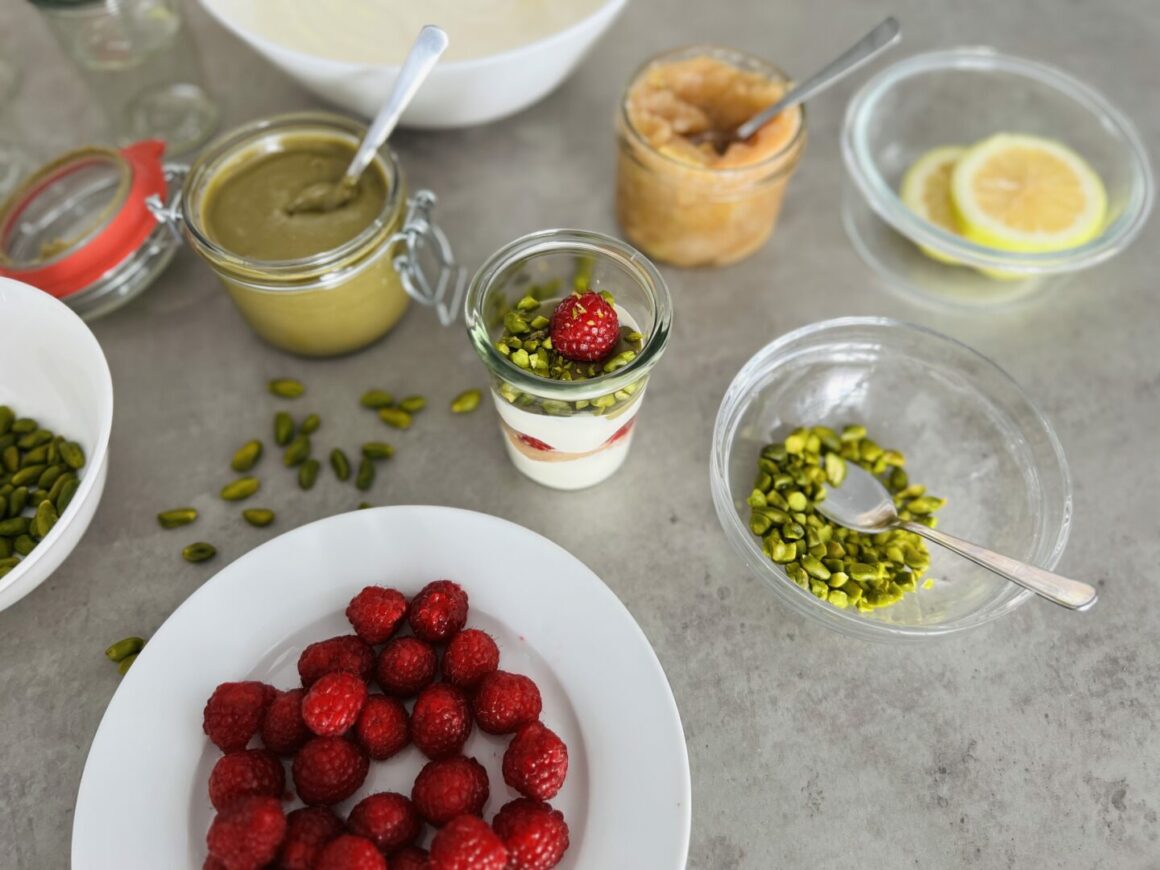 D
he absolute highlight of the dessert: the Dallmayr pistachio cream, which is made in the company's own praline factory in Munich. Only Bronte pistachios are used for this. The "green gold" of Sicily. The kernels that grow on the slopes of Mount Etna are among the best in the world. They are only harvested there every two years in September in order to preserve the quality of the fruit. The green Bronte pistachio is emerald green on the inside, delicately fragrant and has a smooth, expressive and long-lasting flavor.
Ingredients | What you need
Pistachio cream "Bronte" Dallmayr
200 g Greek yogurt

200 g mascarpone

Juice of 1 organic lemon
250 g fresh raspberries
200 g stewed apples

100 g fresh pistachios
The dessert looks best in small glasses, but you can also use small bowls or pour the dessert into a large mold.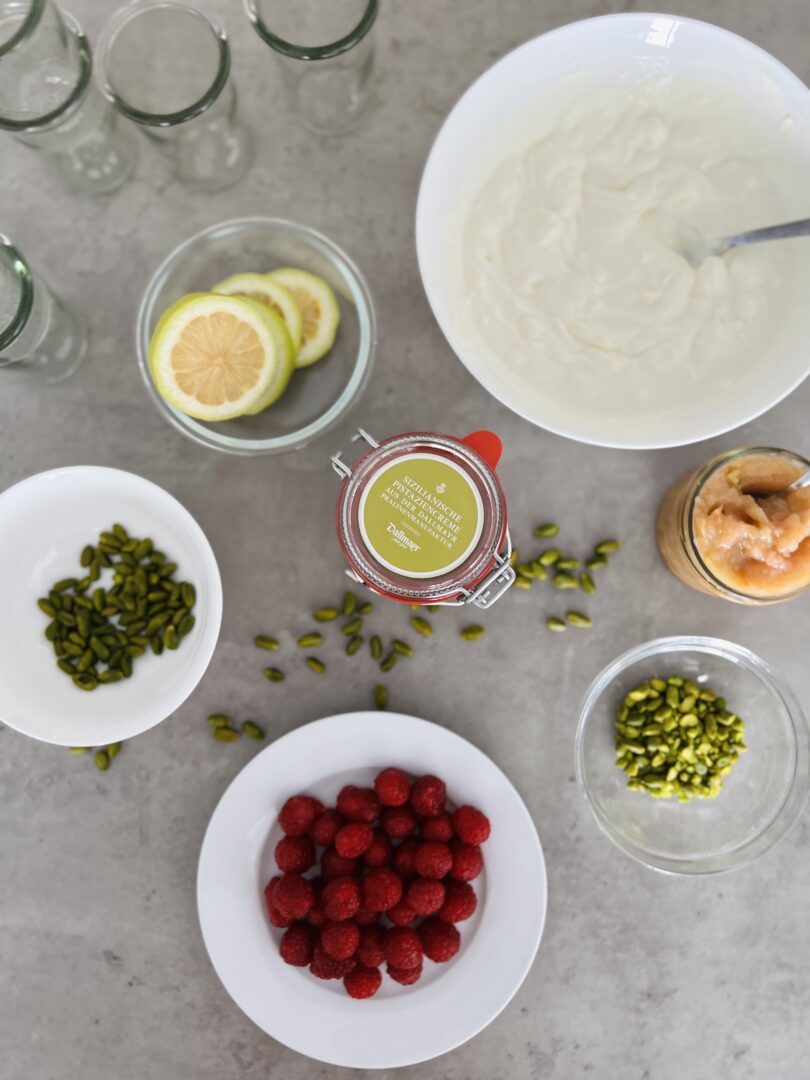 Preparation | How to prepare
Mix the mascarpone and Greek yogurt well with the lemon juice and a little honey (depending on the desired sweetness)
Wash the raspberries and roughly chop the fresh pistachios

Pour the ingredients alternately into the glasses. 1. a layer of yogurt cream, 2. apple compote, 4 raspberries, a second layer of yoghurt cream
and finally

1 – 2 large teaspoons of pistachio cream

Decorate the dessert with a raspberry and 1 – 2 teaspoons of chopped pistachios

You can serve the dessert straight away or keep it in the fridge for 1 – 2 days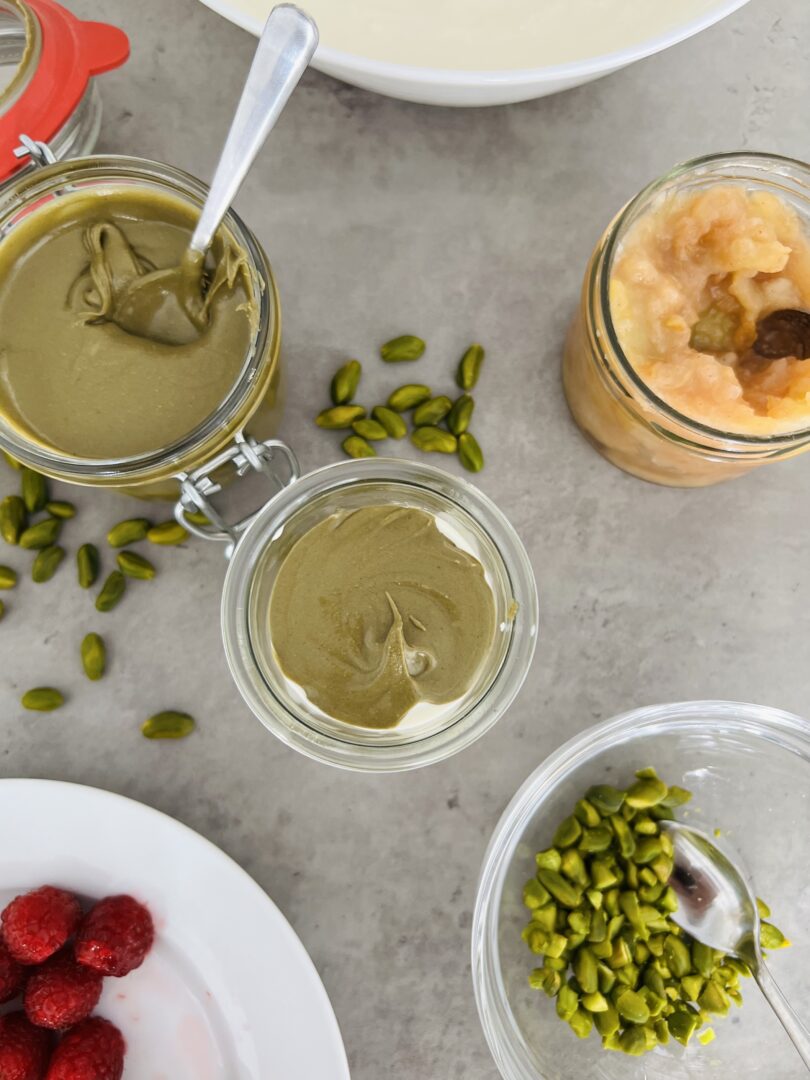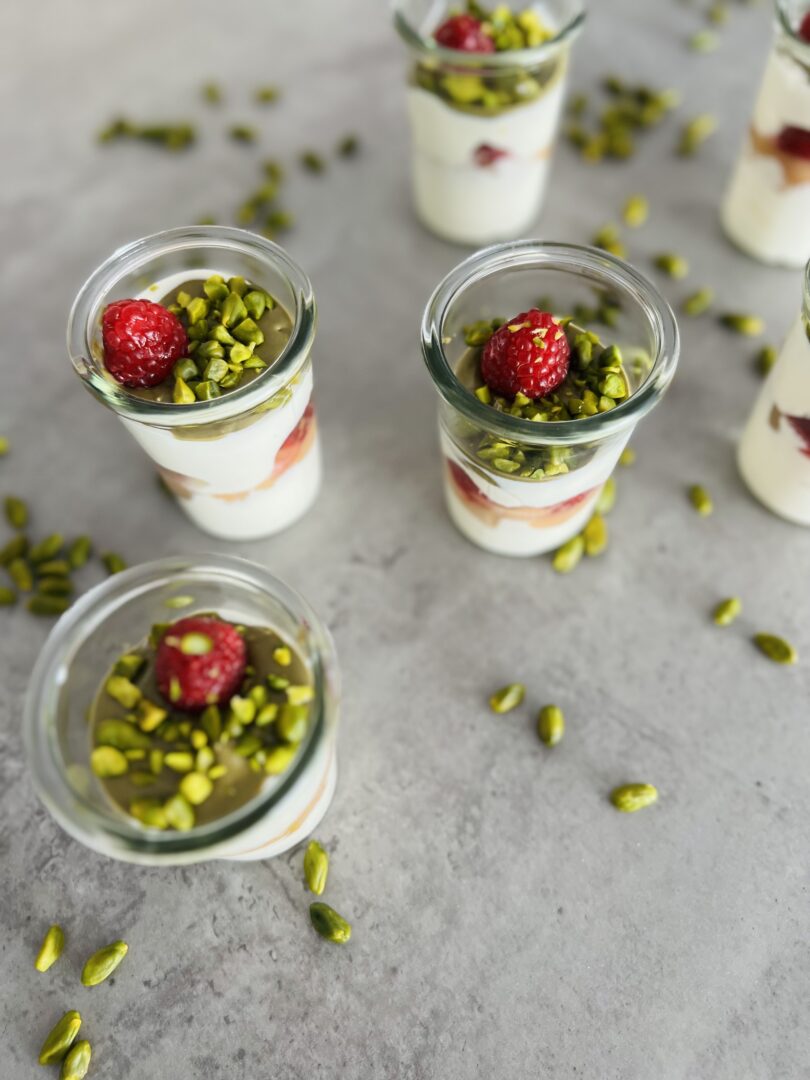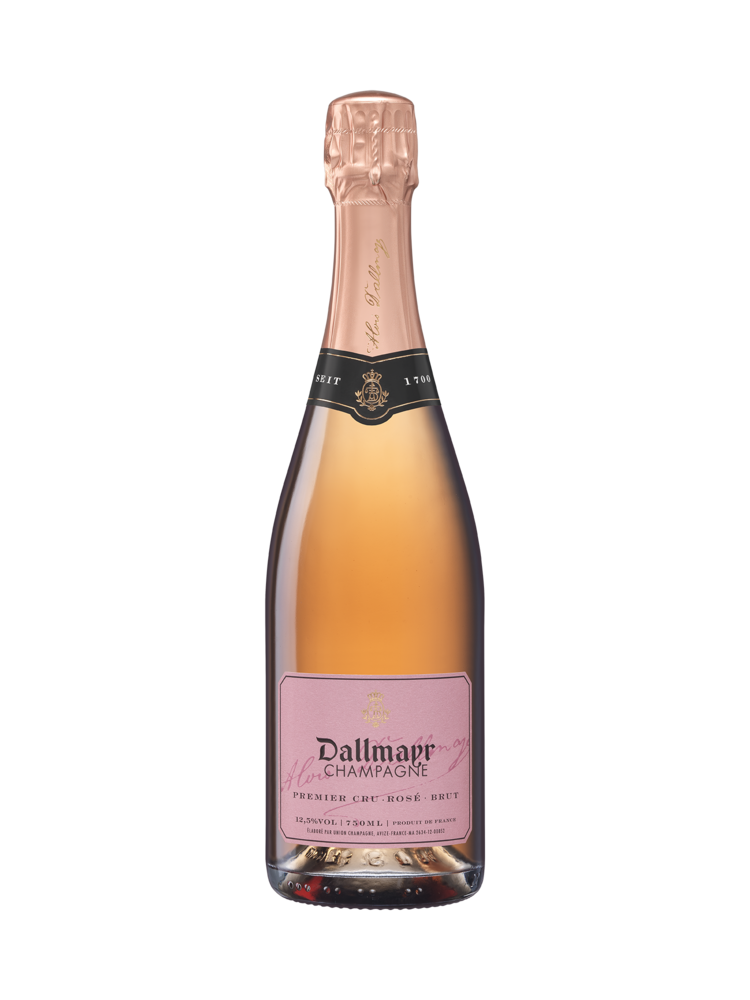 An absolutely stylish cuvée of Pinot Noir and Chardonnay grapes from outstanding Champagne vineyards.
Read more "
How to serve
It only gets better with champagne! Our recommendation for dessert:
Dallmayr Champagne Premier Cru Rosé Brut
. The cuvée of Pinot Noir and Chardonnay harmonizes perfectly with our late summer dessert thanks to its berry-fruity freshness, sparkling perlage and fragrant liveliness.
Mr. Food & Travel's tip
Whether on its own, on pastries or desserts – the cream is our new Dallmayr must-have, which you can now easily order from our
store
order now.
Editorial contribution | Advertising, as product recommendation and link.