On a terrace on the southern slope of the Hacı Muhammet Mountains, a northern foothill of the eastern Taurus Mountains, lies the small town of Tut – very idyllic, but quite remote. With just 3200 inhabitants, it is one of the smallest districts in Turkey.
Tut takes its name from an agricultural product that is grown here: mulberries. In Turkish dut, pronounced "tut" in dialect. Anyone who has turned off the main road between Gölbaşı and Adıyaman between May and September and driven up the serpentine road, over a mountain range, then down into a deep stream valley, and finally back up to around 1200 meters can see that mulberries play a special role here.
Under every mulberry tree – in other words, under almost every tree – large nets are stretched or tarpaulins laid out so that the small fruits, which fall as soon as they are ripe, can be easily collected.
Not everywhere in Turkey do mulberries enjoy the same respectful treatment as in Tut: in my home town of Bodrum in western Turkey, for example, the inconspicuous berries usually fall unnoticed and rot on the ground or are trampled on. As they cannot be kept for more than a day when ripe, it is not worth selling them, especially as mulberries cannot actually be picked. At best it is possible to shake them down, but as the fruits do not ripen at the same time and the ripening process takes several weeks, the commercial value of mulberries is very limited nowadays.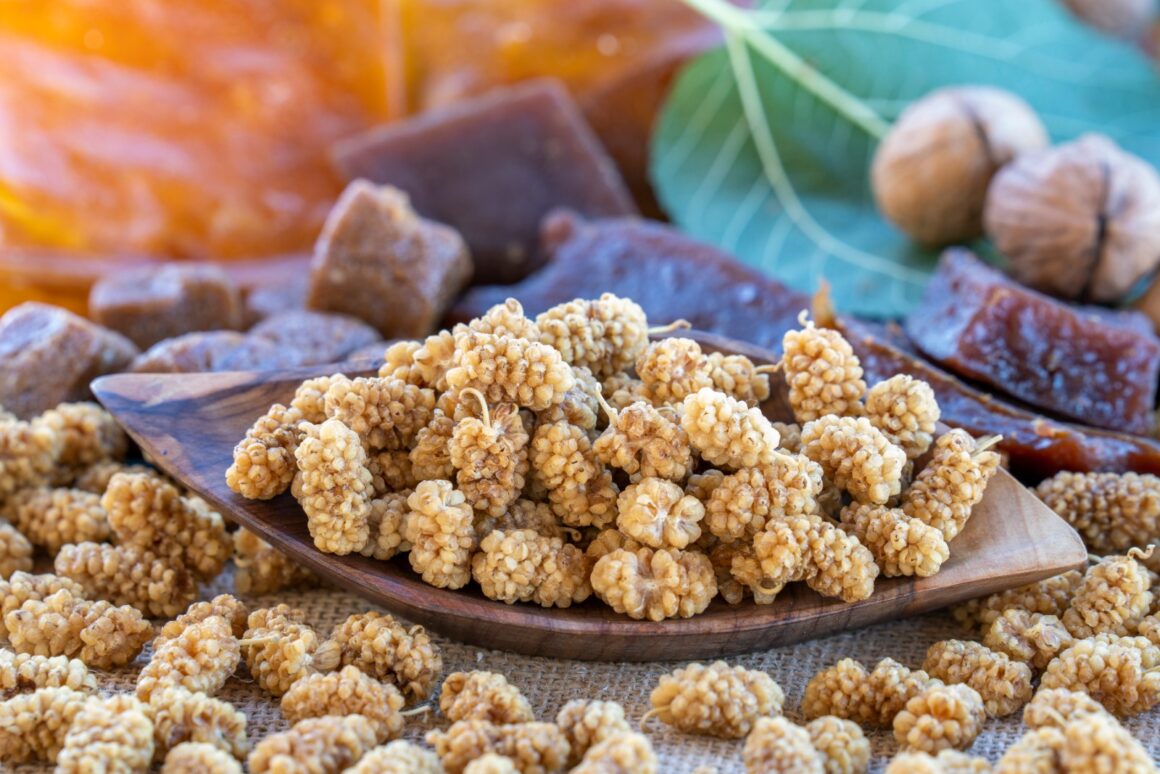 In Tut, too, appreciation of the tree whose fruit gave the city its name has declined sharply in recent decades. Many mulberry trees were felled and their wood used to build racks on which tobacco leaves were dried.
Tobacco from Adıyaman – for generations, this was synonymous with top quality worldwide. But when the USA imposed cultivation quotas, which Turkey accepted, the lucrative tobacco business in Adıyaman came to an end and almost all the sons of the town sought their fortune as guest workers in Switzerland.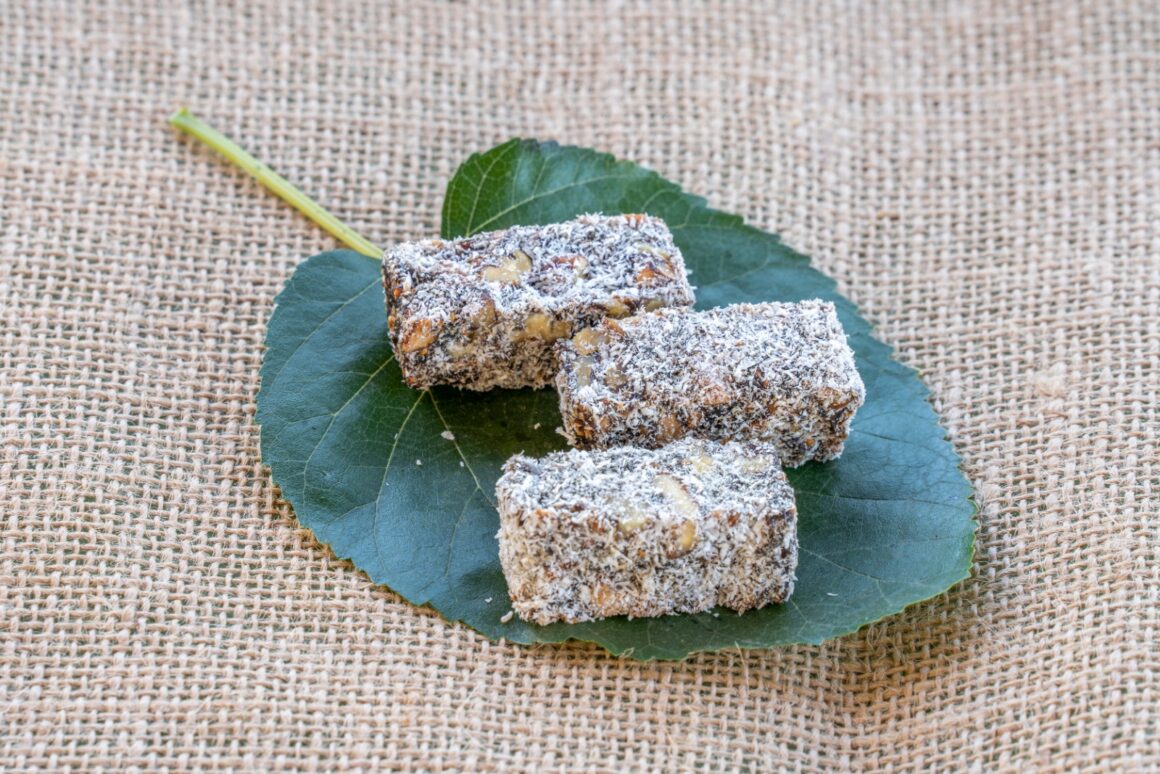 Revival of the super berries
One of them, Kadir Dursun, did not find happiness in Switzerland either, but he did in western Turkey, where he became a successful concert and festival organizer and worked for over twenty years as the manager of the famous pianist Fazıl Say. Equipped with a small fortune and – more importantly – with the broader horizons of someone who has looked beyond his own nose, he returned to his home town as an investor in 2008 to revive what Tut was once famous for: the cultivation of first-class mulberries.
Mulberry products
Because even if the economic value of fresh fruit tends towards zero, for centuries people have known ways of preserving it that can generate added value. The easiest way is to air dry the ripe berries. This takes just three days in the dry, warm summers in south-eastern Anatolia – without any treatment or chemical additives. The older residents of Tut can well remember their mothers putting a handful of dried mulberries in their pockets for the school break instead of a breakfast sandwich. You can also press the berries and boil their juice to make syrup.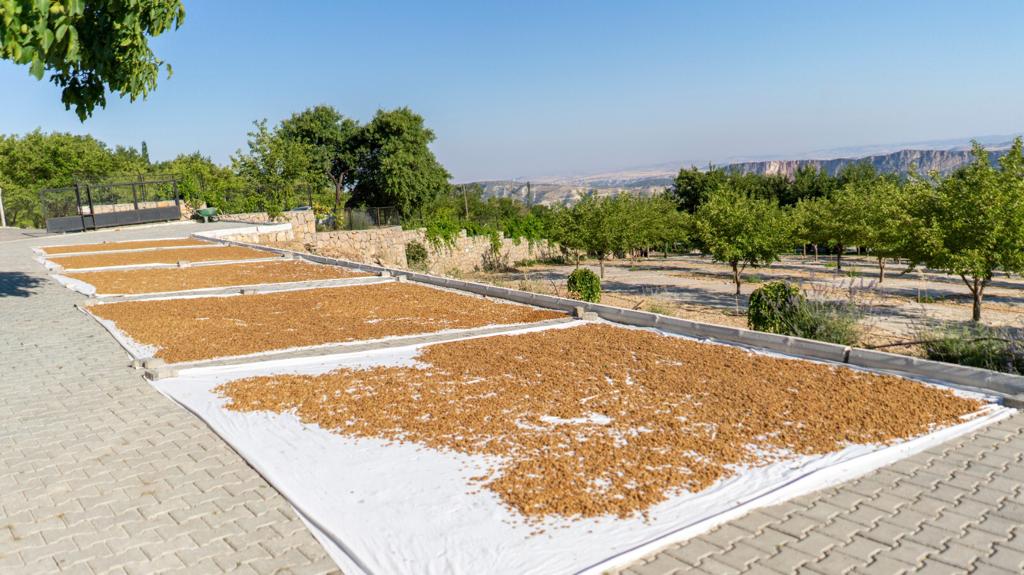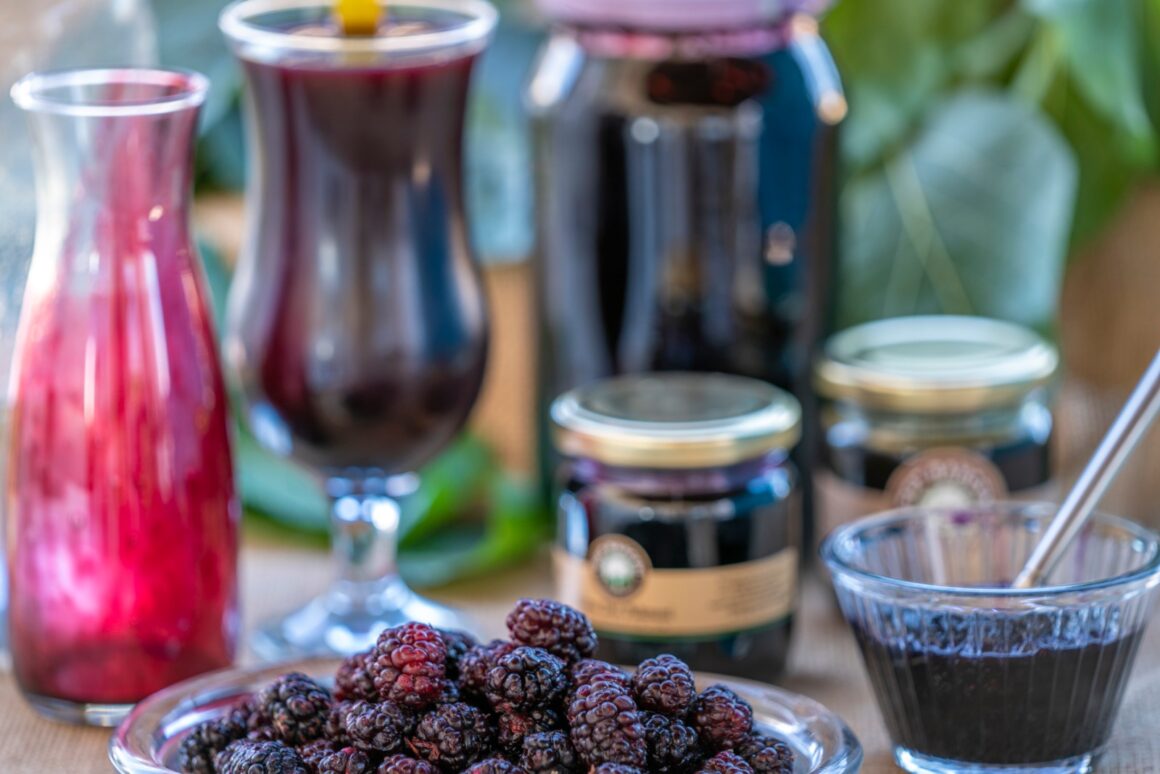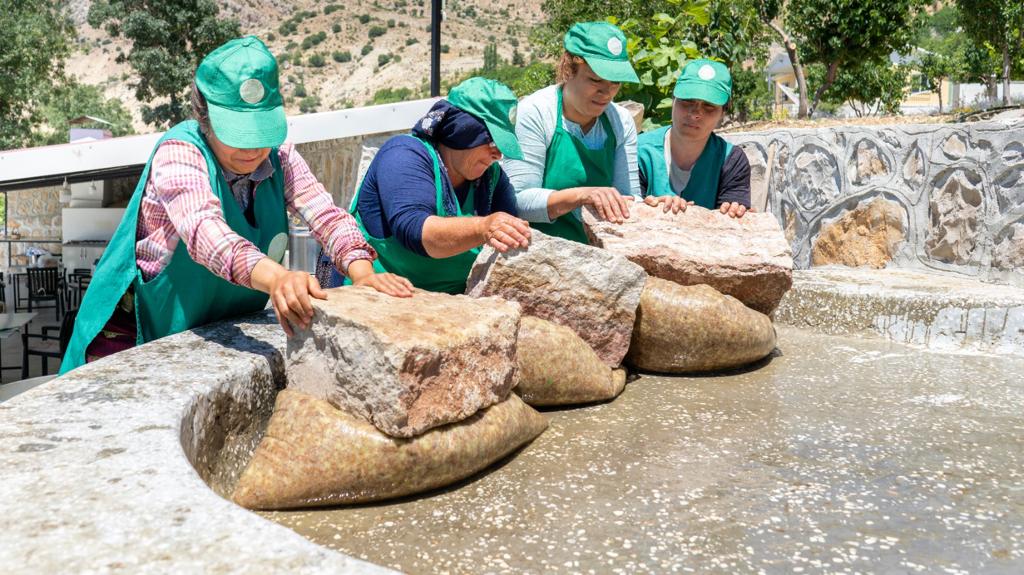 Kadir had recognized that the dried mulberries and mulberry syrup were right in line with the global trend towards untreated, traditional foods with high nutritional value. He bought a plot of land above the small town where there were already some centuries-old mulberry trees and expanded the plantation with various mulberry and walnut varieties, named the property Dutbahçem ("My mulberry garden") and began production. There were enough experienced helpers in the town, which was plagued by unemployment, and thanks to Kadir's good connections to the press, artists, intellectuals and other potential customers, interest in products from Tut grew rapidly.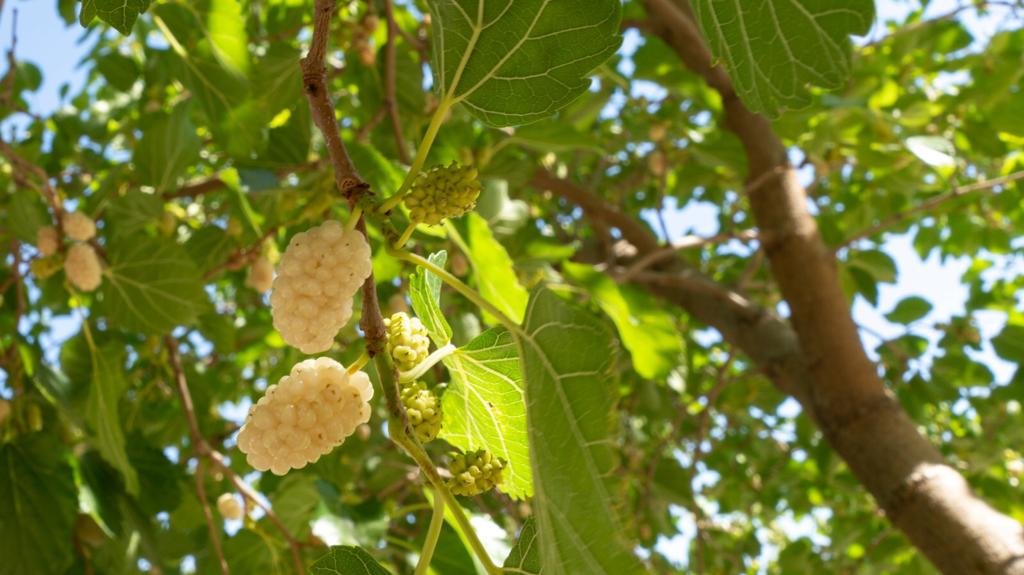 Many readers from Central Europe are not familiar with mulberries. The mulberry tree is mainly known for its leaves, the only food for silkworms. It is hardly surprising that the mulberry tree, which can grow up to 20 meters high, originally comes from China, where the production of silk also began. However, mulberry trees have also been documented in the Mediterranean region since Roman times.
White and black mulberries
Morus alba, the white mulberry, is very similar to the raspberry. However, it has a short stem that cannot be detached from the fruit. They taste sweet, but not very expressive. Most varieties are white, but the fruit can also be light pink, pale purple and even black, which is quite confusing, as there are also the slightly tart black mulberries(morus nigra). The leaves are covered with fine hairs on the underside and are not suitable as food for silkworms. Another difference to morus alba is the lack of a stem: the fruit grows directly on the branch. While the white mulberries in Turkey are harvested between mid-May and mid-July, depending on the climatic conditions, the black mulberries are real summer fruits that continue to ripen until the end of August. Their taste is similar to that of blackberries, but they are even juicier and extremely rich in color and flavor. Once you have eaten fresh black mulberries, you will never forget the aroma for the rest of your life!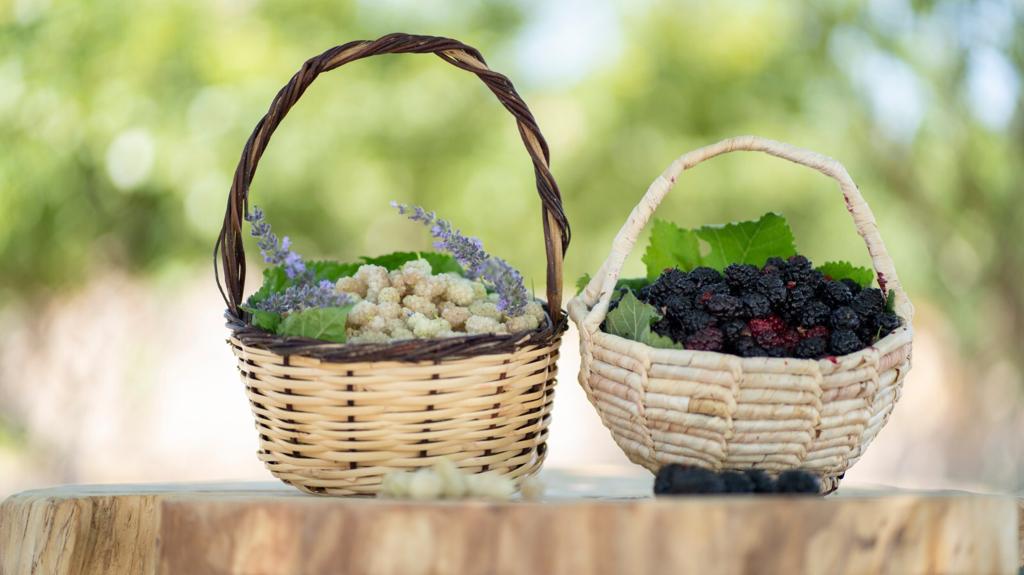 Superfood
While morus alba also thrives in Central Europe, morus nigra prefers the milder Mediterranean climate. Perhaps this is the reason why there is virtually no literature on the healing powers of morus nigra in German-speaking countries, whereas they are known to a broad public in Turkey. Syrup made from black mulberries is considered to be the best remedy for cold sores and other wounds in the mouth and throat. The syrup is used for colds and sore throats and has a general anti-inflammatory effect. It is rich in vitamin C, potassium and iron and is said to lower blood sugar levels and stimulate the metabolism. Due to its high content of bioactive anthocyanins (purple pigment), it is also used as a remedy for cancer, especially skin cancer.
One can only wonder why the black mulberry has not yet been cultivated on a large scale despite its extraordinary properties. One reason for this may be the laborious harvesting process: The juicy berries can only be picked just before they are fully ripe (the moment they fall off on their own), which is why each tree only produces small quantities every day.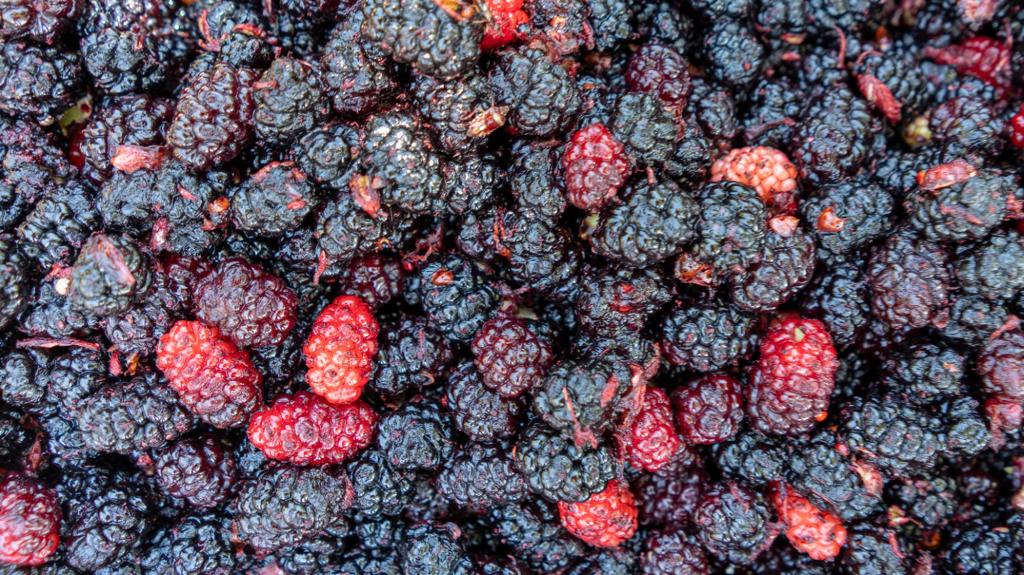 The juice of the fruit stains hands and clothes so intensely that they are also known as "blood mulberries" in some parts of Turkey. No wonder syrup made from black mulberries costs a fortune compared to white mulberry syrup – about ten times as much.
But white mulberries are also a "power fruit", especially because of their high protein content when dry, which makes them very popular with athletes, vegetarians and vegans. Dried mulberries are also an ideal ingredient for muesli.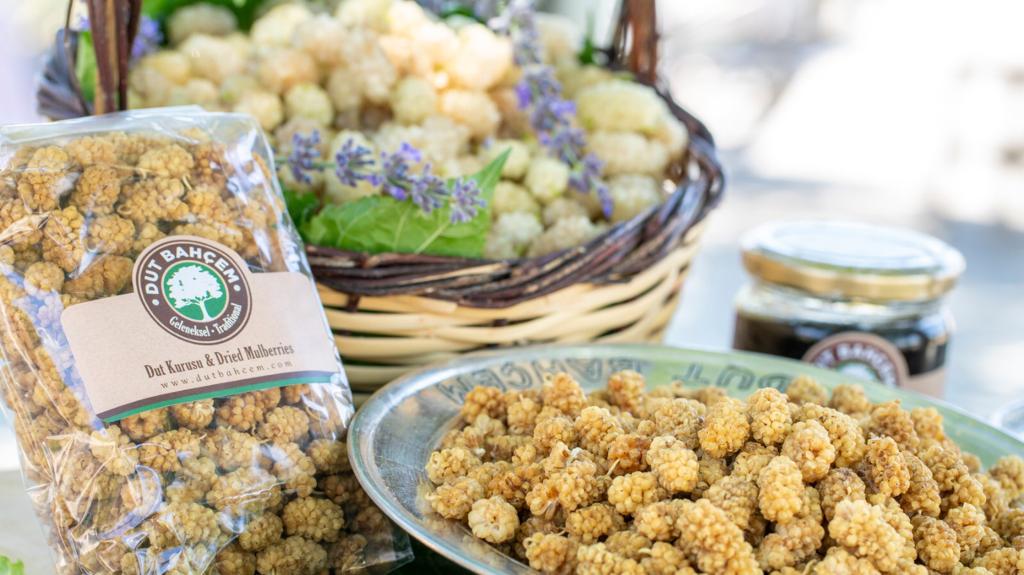 Kadir Dursun's Social Responsibility
Back to Tut and Kadir Dursun's mulberry garden: Talking about what actually drives him, Kadir tells me about his mission: he has set himself the goal of ensuring that every family in Tut can generate an annual income of at least 50,000 TL from the mulberries – which would already put them well above the Turkish minimum wage. He is proud to have achieved 90% of this goal in thirteen years of tireless commitment to mulberry products.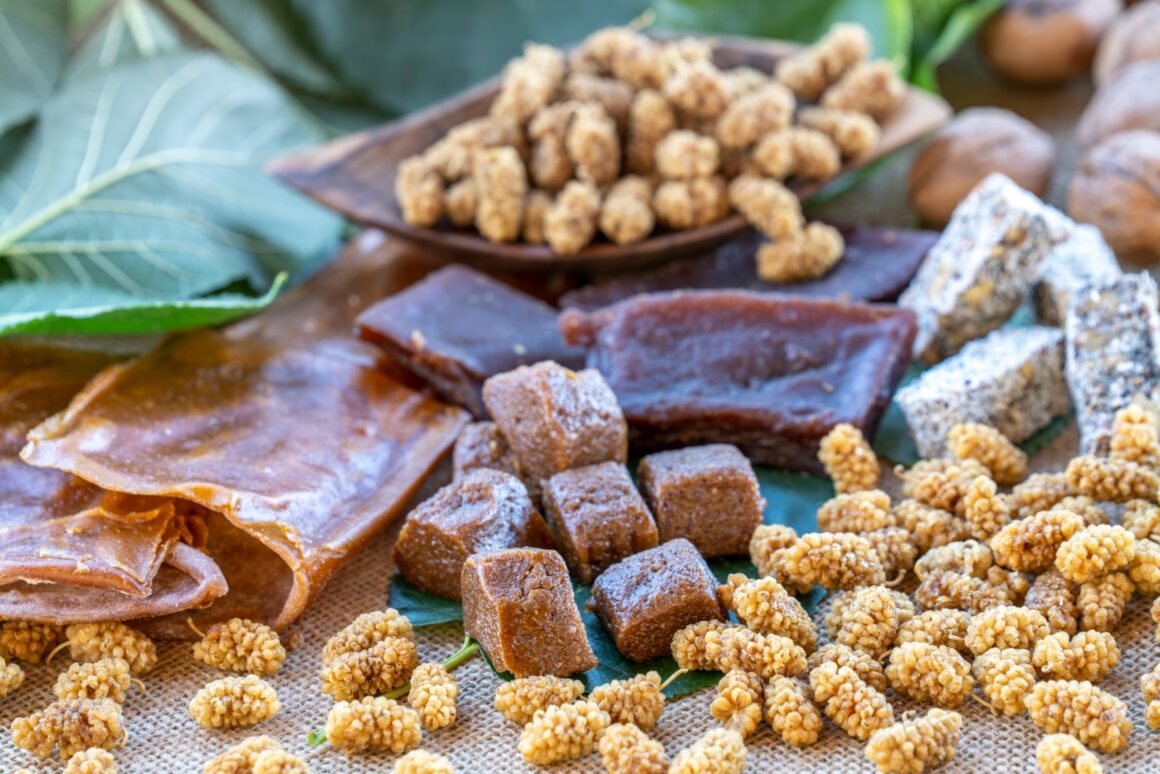 In fact, there are now several mulberry farmers in Tut who have founded their own brands and are experimenting with interesting new mulberry products. My favorite is a marzipan-like mass cut into bite-sized cubes, an energy bomb made from mulberry syrup, dried mulberries and ground walnuts – delicious!
Those with less entrepreneurial spirit can sell their produce to the wholesalers who come to Tut every year to buy dried mulberries or mulberry syrup. The old people in Tut remember that you used to be able to exchange two kilos of dried mulberries for one kilo of flour – now the ratio is the other way round.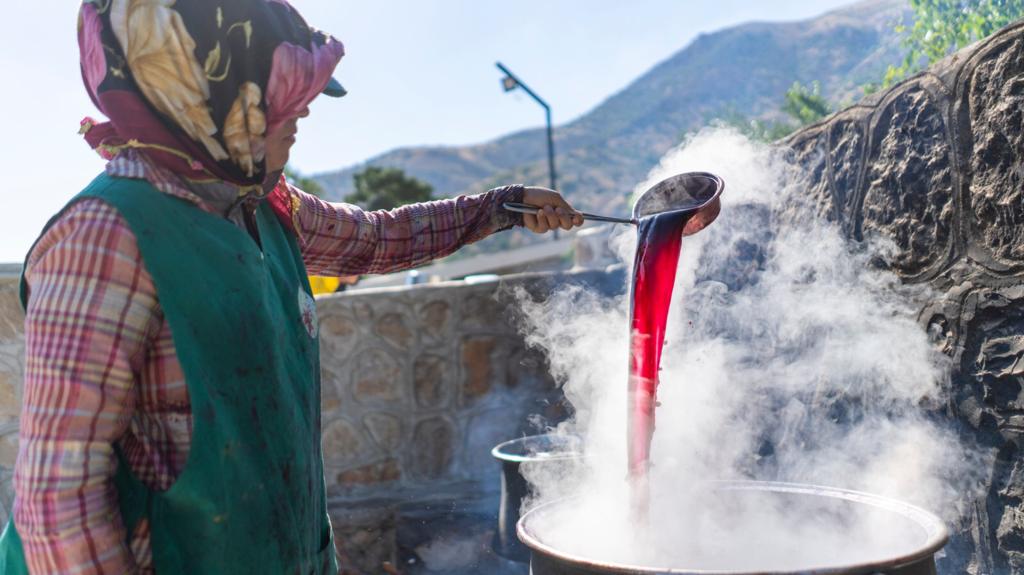 I'm sure it won't be long before European delicatessen distributors become aware of mulberry products from Tut and German consumers acquire a taste for mulberry. Until then, however, a visit to the small town of Tut in the province of Adıyaman is a worthwhile alternative!