Irish fillet of beef cut by hand, finely balanced in acidity and spiciness and seasoned with fresh herbs. Served with a shot of Irish whiskey instead of the classic cognac and malt bread on the side. Soulfood by Kevin Kecskes – Murmelz loves.
Ingredients
for 2 persons
300g fillet of beef, from Ireland if you like, but from the region is just as good
6 tbsp ketchup
2 tsp mustard
1 tbsp capers (more or less to taste)
2 anchovies (more or less as desired)
3 gherkins
Salt, pepper
Tabasco
2 egg yolks
1 shot of Irish whiskey
Fresh herbs (parsley, chives, chervil, tarragon) to taste
1 malt baguette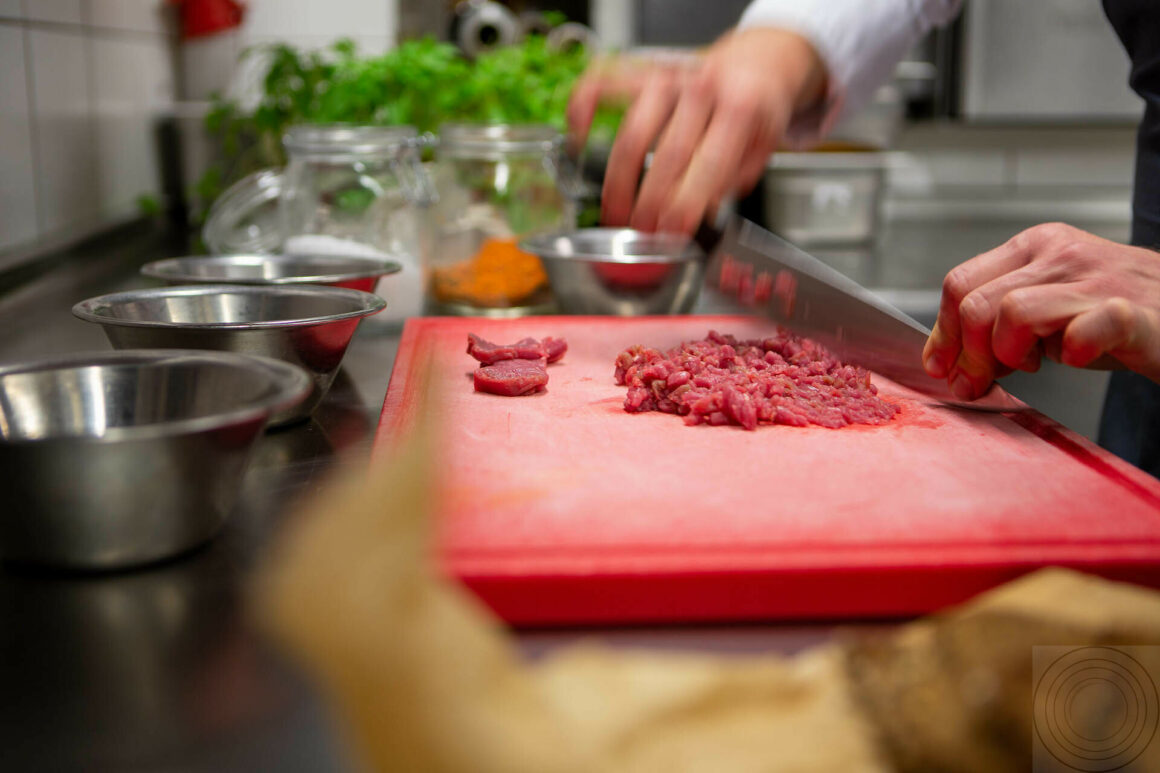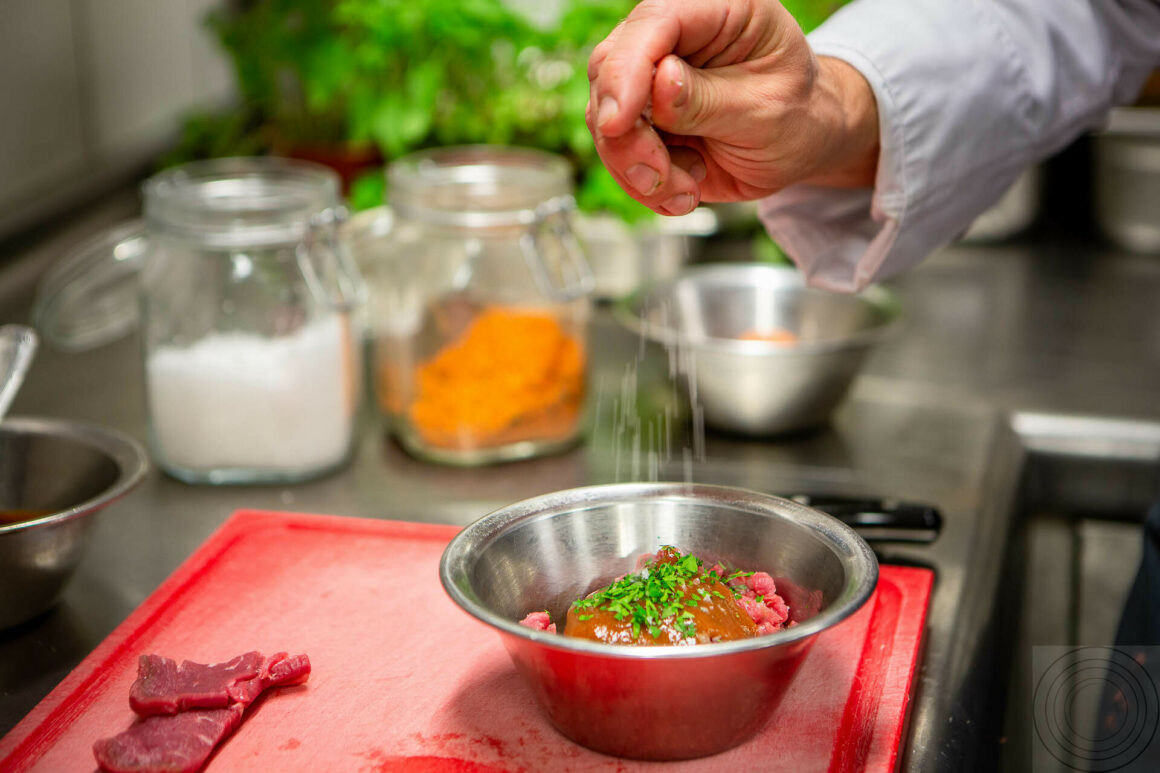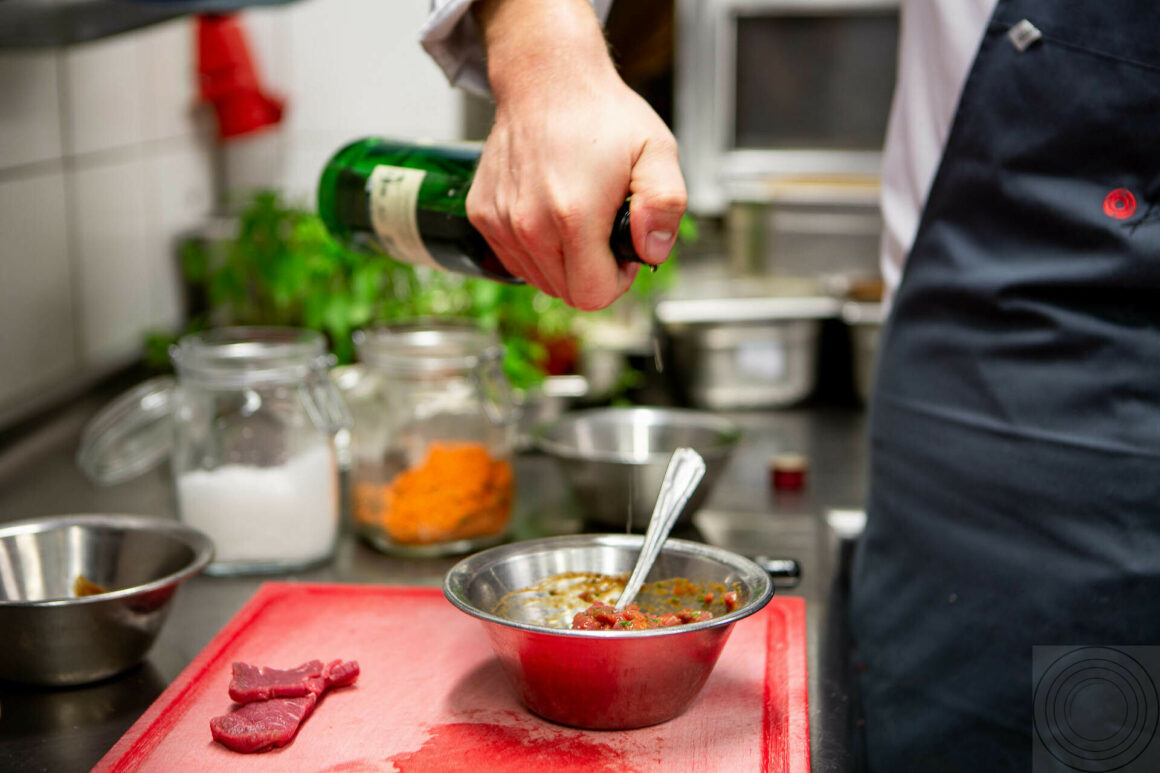 Preparation
Finely dice the fillet of beef. It works best like this:
Cut the meat into thin slices using a very sharp knife with a wide blade. Tip: It is best to freeze the meat for 30 minutes beforehand so that it is more compact and easier to cut into even pieces.
First cut the slices into thin strips, then into fine cubes. Pull the knife evenly through the meat – do not press.
Chop the cubes as finely as desired. Fold them over and over again with the knife to separate all the fibers.
2 Now put the ketchup, mustard, capers, anchovies, gherkins, salt, pepper and Tabasco in a bowl and blend all the ingredients to make a creamy sauce. Add fresh, finely chopped herbs to taste.
3. mix the tartare with the sauce, fold in the egg yolk and season the tartare with a dash of whiskey.
4 Cut the malt baguette into 1 cm thick slices and toast the bread in a pan with a little olive oil.
5 Arrange the tartare on a plate and serve with the toasted baguette.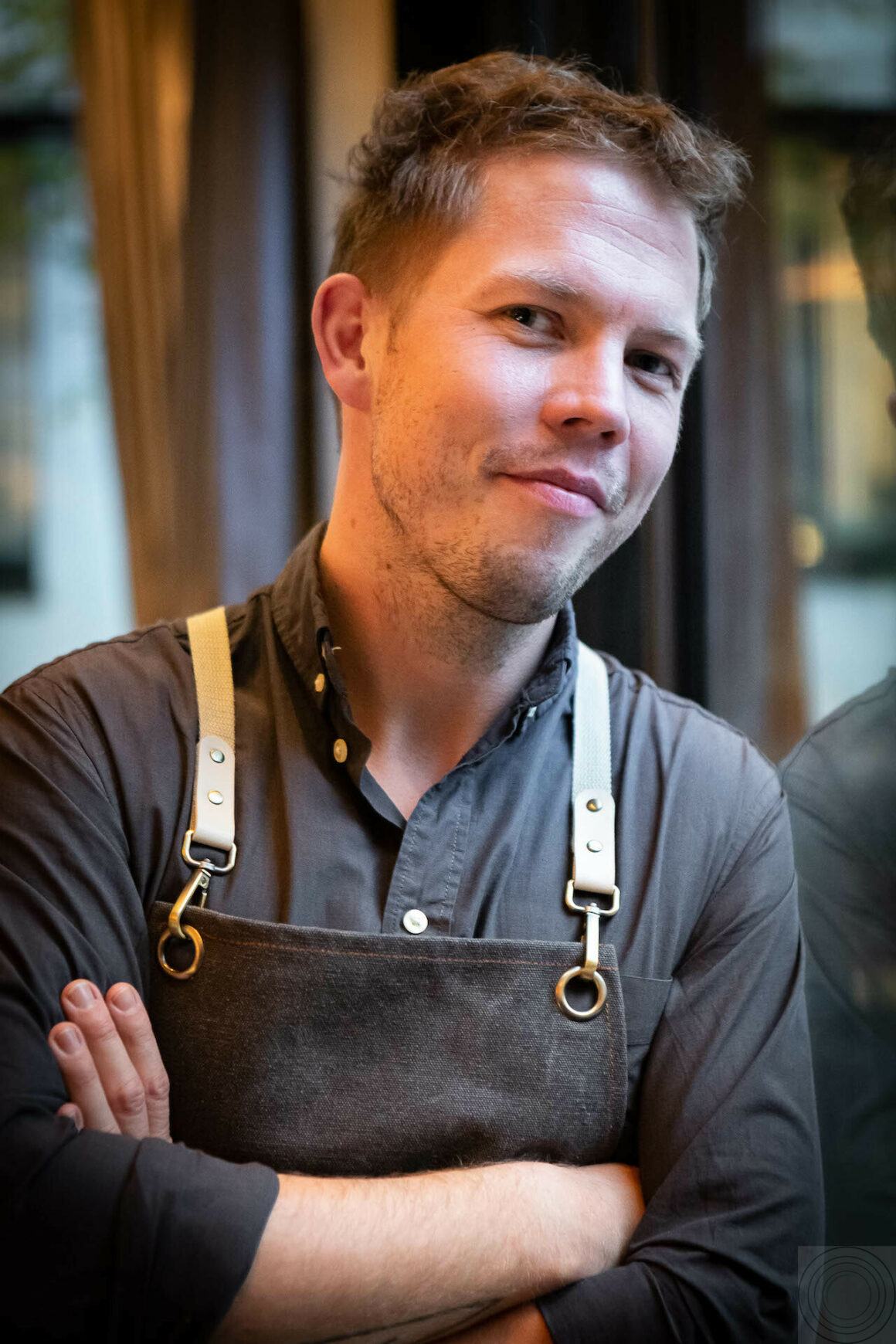 Would you like to know more about our guest chef Kevin Kecskes?