We have discovered our summer dessert 2021! The classic meringue ice cream reinterpreted – with creamy Tahiti vanilla ice cream, strawberry mint from the garden and the fine salted caramel macadamia nuts from Maison Macolat. Fresh, crunchy, creamy, fine. Summer tastes so sweet and fresh!
They are finally back – the fine macadamia nuts from Maison Macolat. For years, the owner family has been committed to the macadamia plantations in South Africa for the country and its people and produces the precious nuts there, which are refined with high-quality chocolate, spices and flavors in their Belgian homeland. We love the full, round taste of these nuts, which is never overpowering, but exudes elegance and lightness.
Ingredients | What you need
Meringue
4 egg whites "M"
1 pinch of salt
200g powdered sugar
Juice of 1 organic lemon
Ice cream
If you want, you can of course make your own ice cream. However, we love the homemade ice cream from

Ballabeni

in Munich. We have chosen Tahiti vanilla ice cream for our recipe – but white or dark chocolate are just as suitable. And if you like, you can also combine fruity sorbets!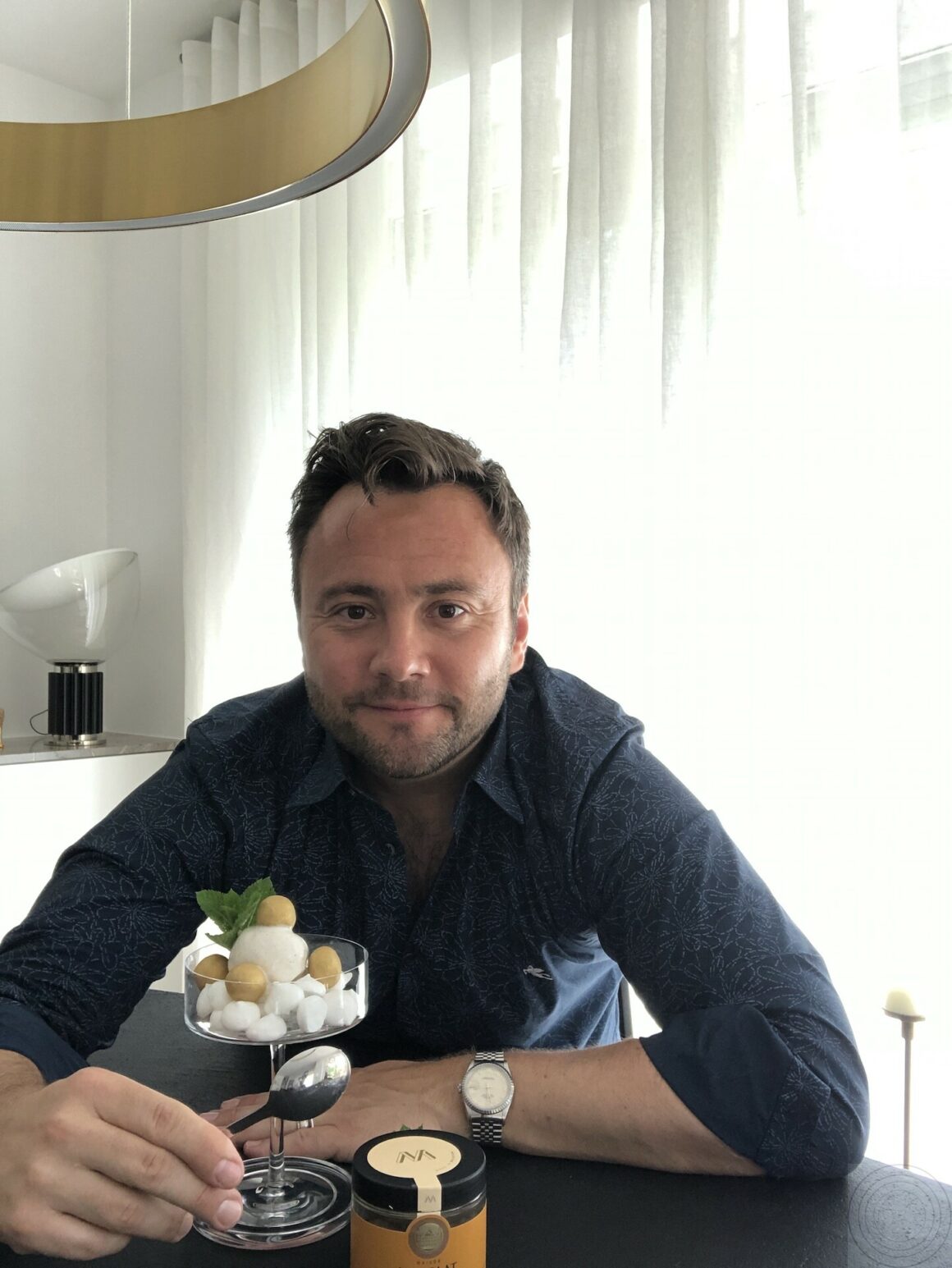 Nuts
For 4 people we recommend 100g Salted Caramel Macadamia Nuts from Maison Macolat
Mint
We have planted various types of mint in our garden. This year we have discovered strawberry mint, which smells of strawberries and tastes of fruity mint.
Preparation | How to prepare
Many people have a lot of respect for meringue. Wrongly, in my opinion. As always, it is important to use fresh ingredients and a little patience. Then nothing can go wrong.
Separate the eggs and whisk the egg whites with a pinch of salt on the highest setting until stiff.
Gradually work in the lemon juice and powdered sugar until the sugar has dissolved and the mixture is firm to the bite.
The mixture can now be filled into a piping bag and various shapes can be piped onto a baking tray lined with baking paper. We opted for small macaroons with a diameter of 2 cm. If you want, you can also make hearts, swans or letters.
Then leave the meringue to dry at 80°C for approx. 2 hours.
Allow to cool well.
Serve the meringue ice cream Salted Caramel Macadamia
First fill the meringue in a glass with a stem or a bowl as desired – the lemon juice keeps them nice and fresh! Then drape a scoop of ice cream on top and garnish with the salted caramel nuts and a little strawberry mint!