Low carb and keto cuisine have long since ceased to be fads. Foodies and gourmets from all over the world swear by reducing carbohydrates so that not every culinary sin leaves a big mark on the scales. We also like to experiment with alternatives to cereals, potatoes, rice, pasta, etc. – not least because more and more people around us have developed intolerances to gluten and the like. We have now tested the new cookbook from the TreTorri Verlag: LOW CARB. 365 recipeswhich is in the
The Good Life
-series.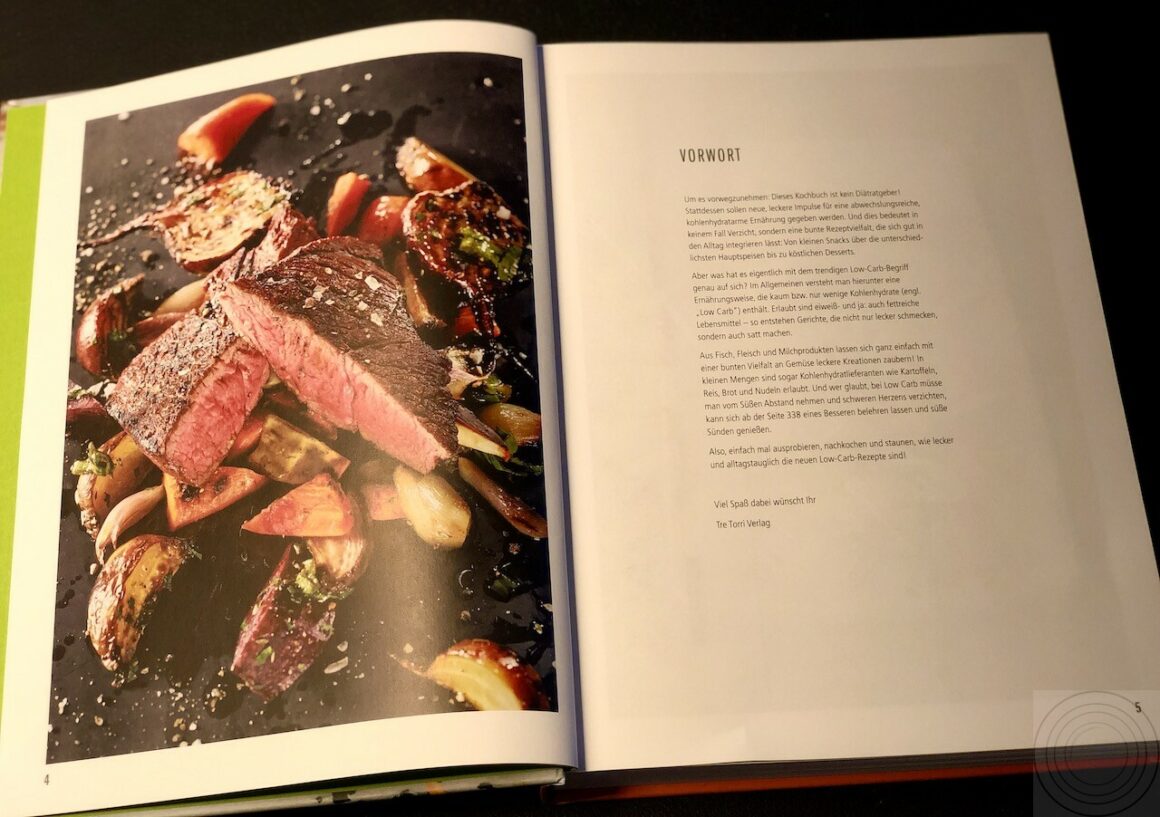 We liked the fact that this cookbook is not a diet guide. In fact, it offers both beginners and experienced low carb eaters a wide range of recipes – from simple to unusual. From affordable to exquisite. It is conveniently and clearly divided into the sections Dressing, Dips and Spreads, Salads, Small Dishes & Snacks, Soups and Stews, Vegetables, Fish & Seafood, Meat, and Baked Food & Sweets. And yes: sweets are also possible on a low carb diet.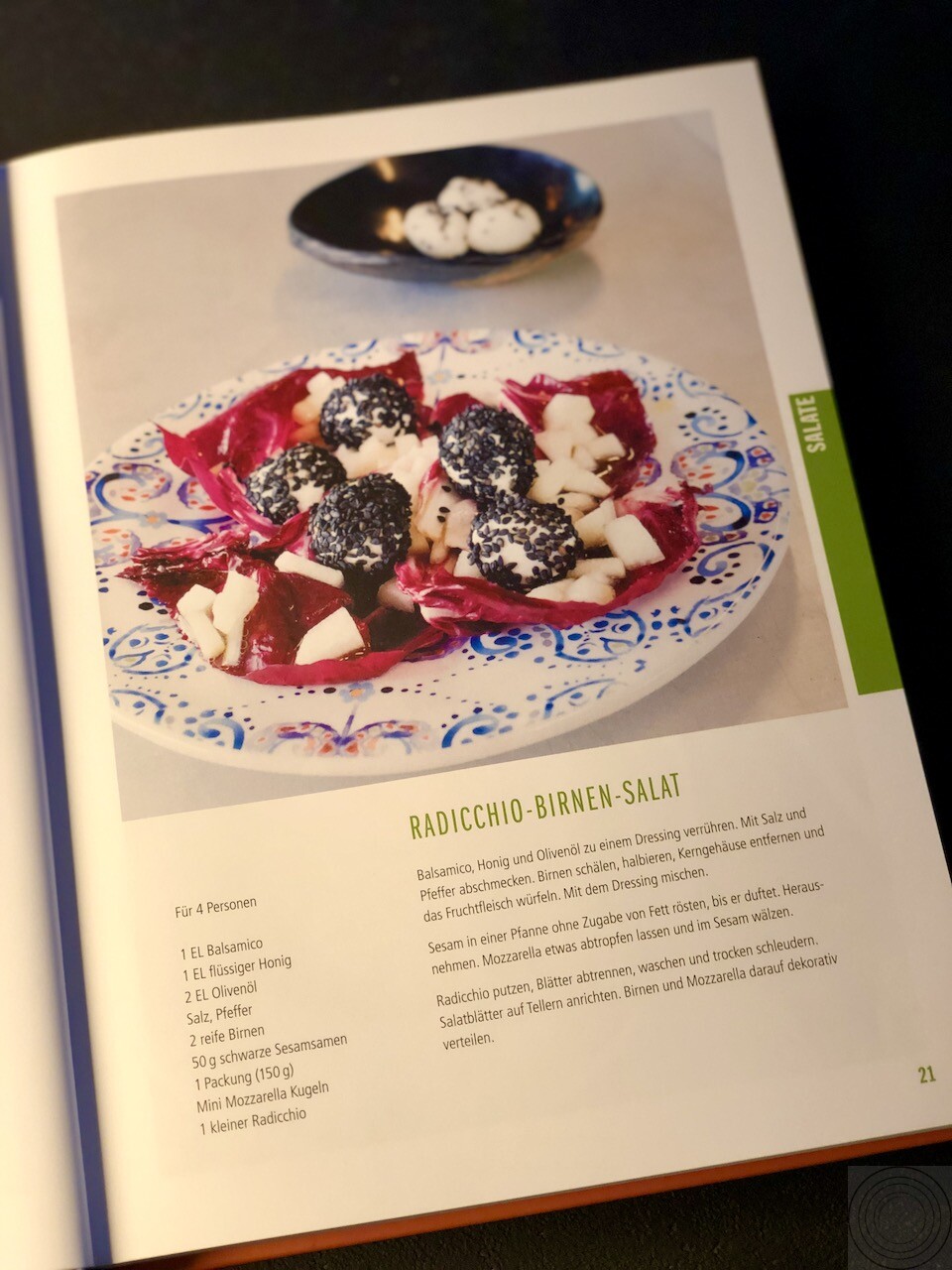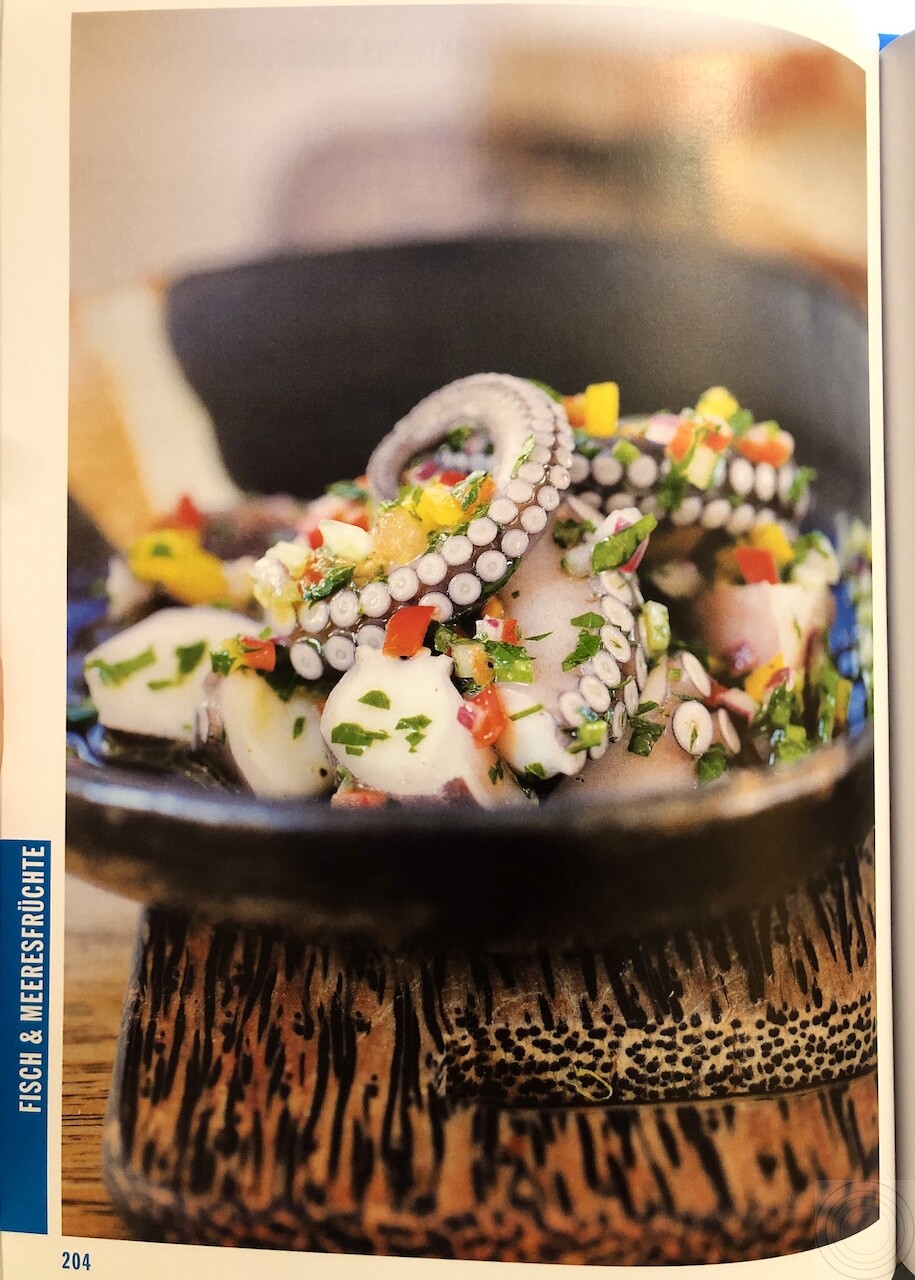 We were inspired by recipes such as the almond and herb spread or the wintery radicchio and pear salad with small mozzarella balls wrapped in chic black sesame seeds. The warm kale salad with root vegetables, feta and pomegranate is right on trend, while the fresh octopus salad with coriander vinaigrette or the "Denver Cut" – a steak made from well-marbled beef neck – with cocoa pepper and pea and basil guacamole are a little more unusual. Finally, for dessert, the chocolatey protein brownies without any flour or the caramelized pineapple with frozen yoghurt… and many, many more recipes.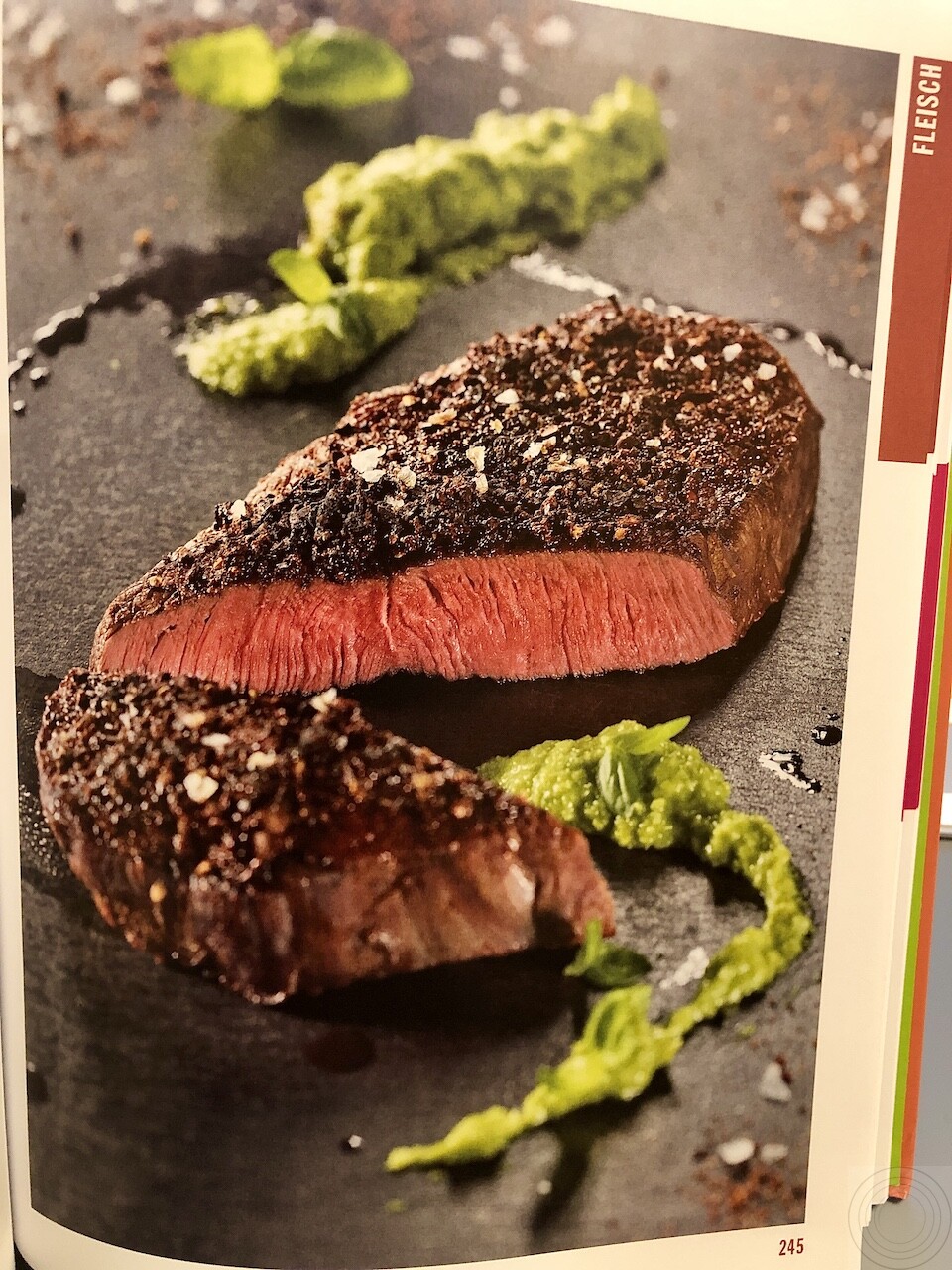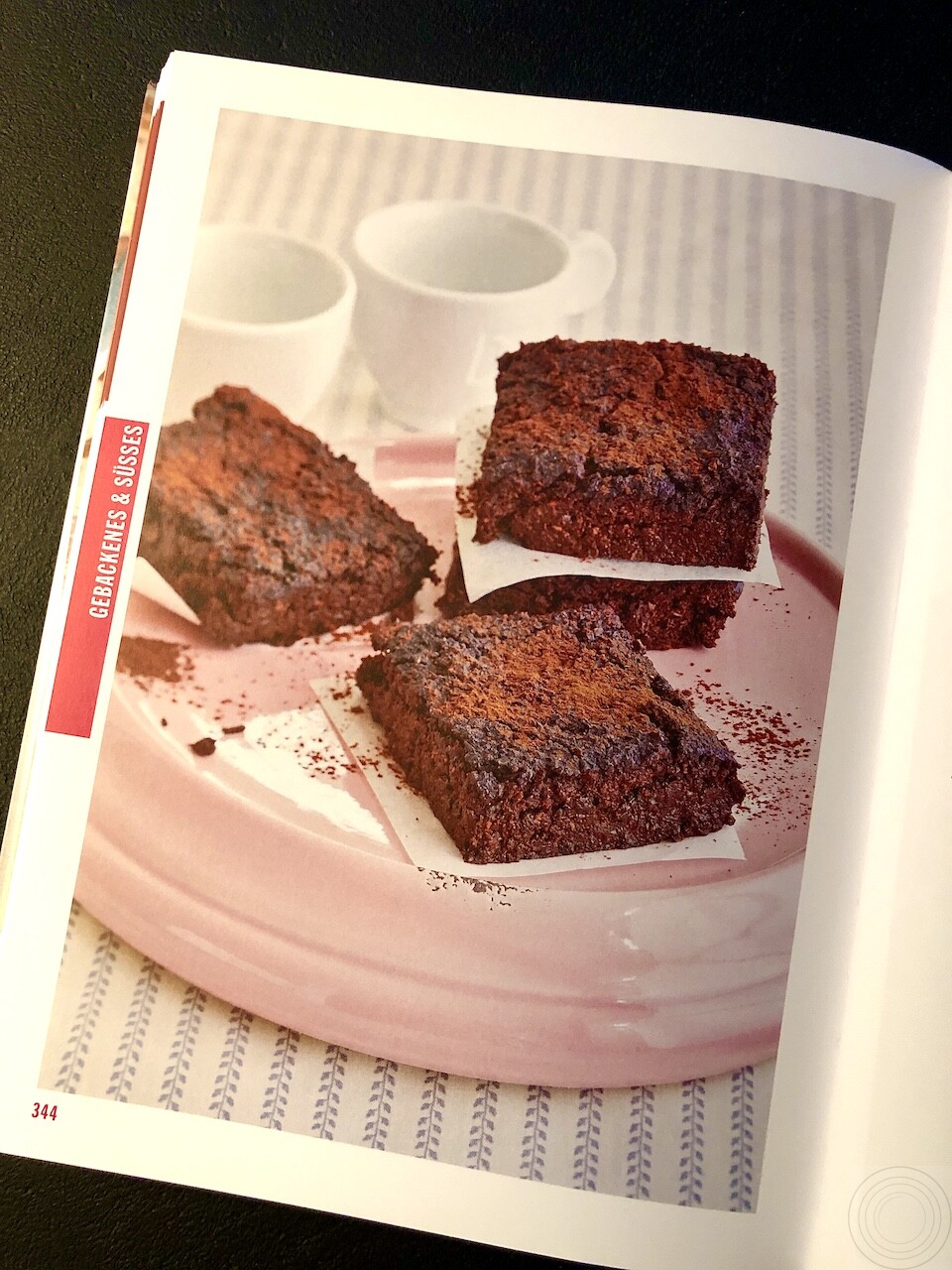 Although some of the recipes are likely to be familiar to experienced amateur chefs, this book contains lots of exciting ideas for a varied, low-carb diet. Perfect for everyday cooking if you want to balance your job, children and a healthy diet.
Because: you will look in vain for renunciation in this work. The leane world of flavors is colorful and diverse with 365 recipes – and all for a very relaxed € 14.95.
Murmelz likes!
More low carb recipes from the book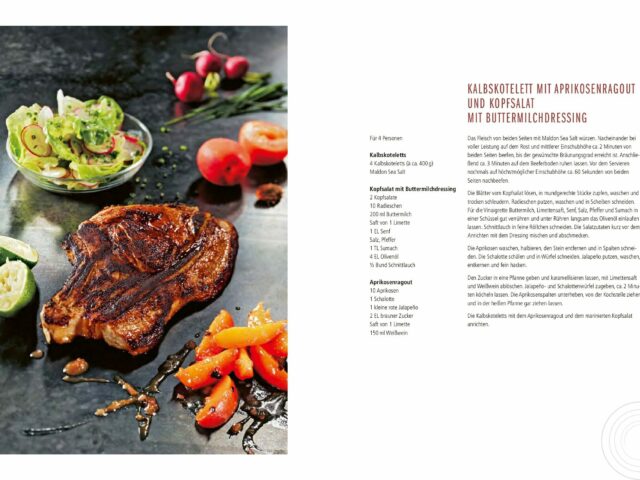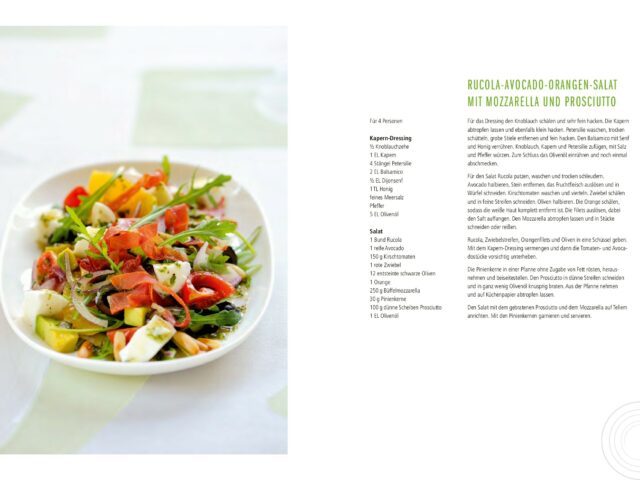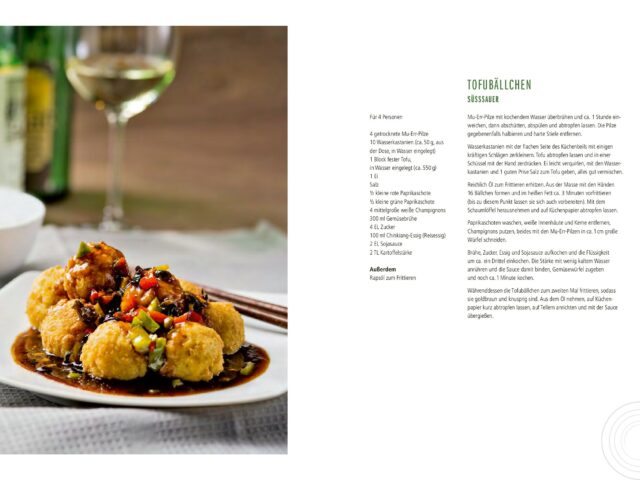 LOW CARB.
365 recipes. Living the good.
TreTorri publishing house
ISBN: 978-3-96033-094-3
Price: 14,95 €
Editorial contribution | No advertising.